1.
When Winifred beckoned a brand new day.
2.
When Mary tried to be reasonable but Winifred wasn't really having it.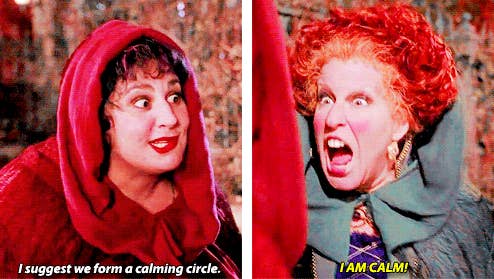 4.
And when Winifred didn't totally embrace hers.
5.
When Max delivered this iconic line.
6.
And when Dani totally called him out for being a virgin.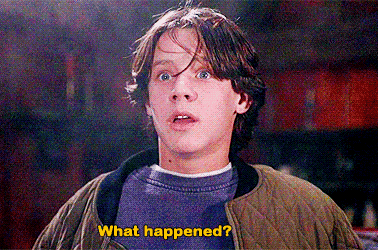 7.
When the Sanderson Sisters tried fitting in with the modern world.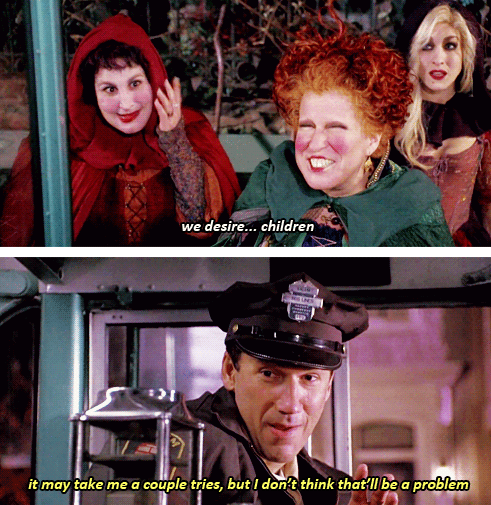 8.
And when Dani royally embarrassed Max in front of Allison.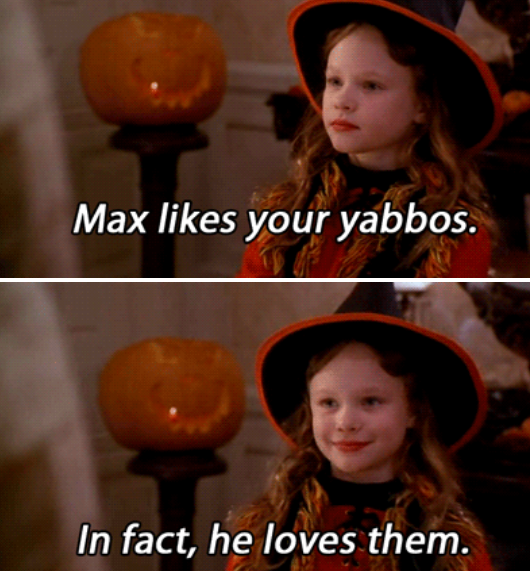 10.
When Winifred turned Thackery, your favorite '90s crush, into a cat.
11.
When Billy Butcherson insulted Winifred but literally had no chance.
12.
And when the witches gave us the most legendary shade ever.
13.
When Sarah totally blew the Sanderson sisters' cover.
14.
And when she sang this hauntingly beautiful song.
15.
When Winifred gave the most iconic reaction to this singing skeleton.
16.
When Jay showed off Ice's classic '90s buzz cut.
17.
When this angelic child scared Sarah with her niceness.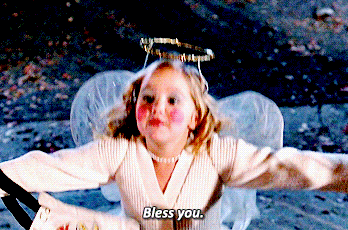 18.
When Mary flew away into the night on a vacuum cleaner.
19.
And when Winifred was turned into a statue and shrieked: "Book!"
20.
When Billy realized he was actually dead and was super disappointed.
21.
When the Sanderson sisters were chased out of their master's house by an evil demon.
22.
When Sarah didn't totally feel in her element before her death.
23.
When Dani showed off her beautiful sass and charm when defending her brother.
24.
When the witches captured the true essence of high school.
26.
When the Sanderson sisters flawlessly prowled for children in Salem.
27.
And when they subtly let Thackery's father know they turned him into a cat.
28.
When Thackery said a heartbreaking goodbye to Dani.
29.
And when the Sanderson sisters crashed the Halloween party to perform "I Put a Spell on You."
Note: Submissions have been edited for length and/or clarity.