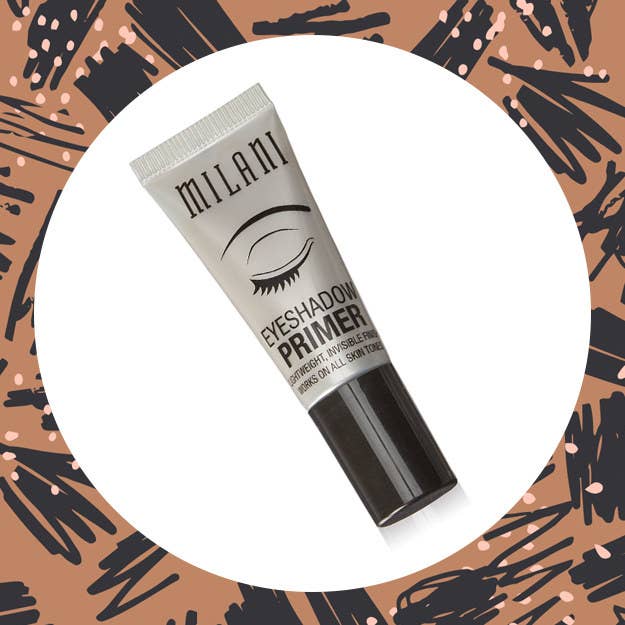 Hello and welcome! I am Kayla, and I can't make it four simple hours without my eyeshadow clumping up on my eyelids. Because I love eyeshadow too damn much to allow it to crease and smear any longer, I set out on a mission to find the perfect primer.
I shopped my way through Sephora, dropping some major $$$ on different products. My search only lasted about a decade — aka since I started wearing makeup — and concluded this summer when I discovered Milani's $6 eyeshadow primer at my local drugstore. And you guys, MY PRAYERS HAVE BEEN ANSWERED.
Here's proof of the magic I am talking about. The pic on the left is me in the morning, right after getting to work and feeling fabulous. (I'd put my makeup on probably an hour before.) The one on the right is at the end of the workday and I...still feel fabulous!
To apply, I just squeeze out a small dab onto my finger and gently massage over my eyelids before applying any eyeshadow or eyeliner.
The only downside is that I've found it works best with higher-quality eyeshadow.
Aside from that, this primer seems to have no other cons to date. It's my makeup bag's favorite product — and because the heavens have blessed us, it's only $6.