Hi. Do the walls in your house have scuff marks? Do your shoes have sad stains? Is your bathtub getting filthier by the day? You should answer yes to at least 2/3 of these things because that's LIFE, BABY!
And that's why I am here to tell you that you need to get your hands on these multipurpose hard-working sponges we call Mr. Clean Magic Erasers ($7), so you can finally rid your home of all the surface stains you're sick and tired of lookin' at...all with ONE product.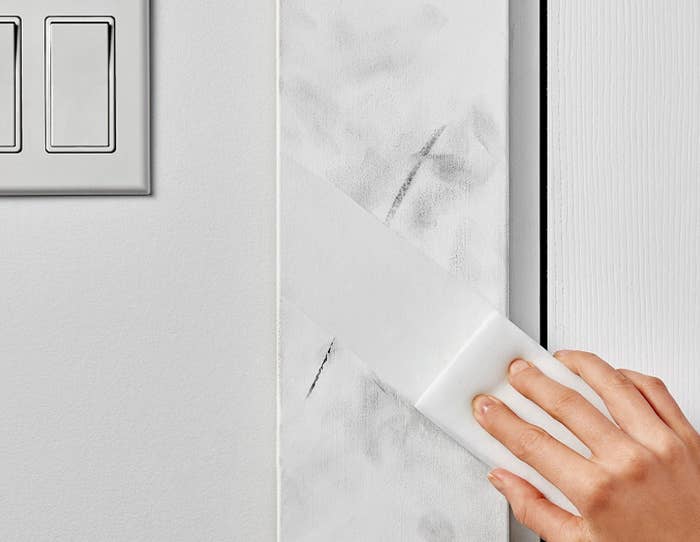 Plus, I have proof that these 👏 things 👏 work 👏. What "proof," you ask? Ohh, for starters the sponges have over 1,700 reviews and a 4.3-star rating on the Land Of Helpful Ratings (aka Amazon). Just see for yourself: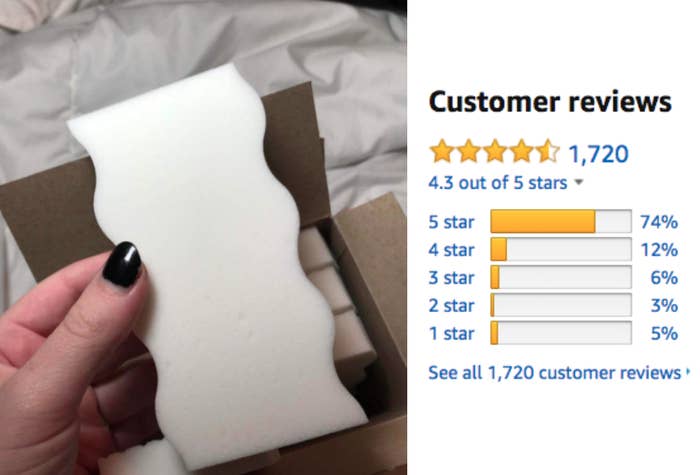 Now you can free up some under-sink cabinet space because these erasers will replace grout cleaner:
And any shower and tub cleaner!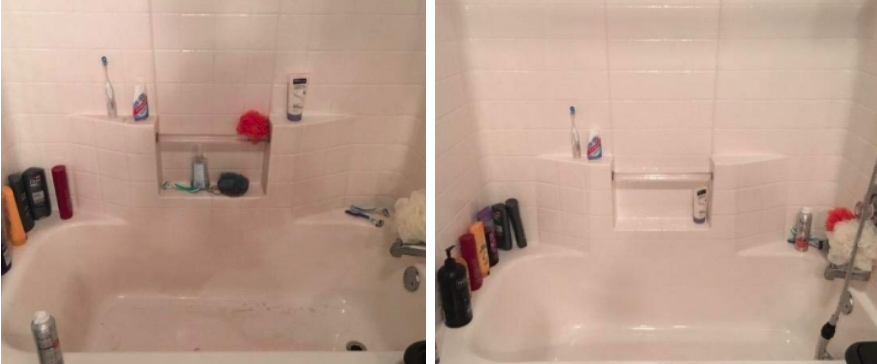 Bye, bye grime!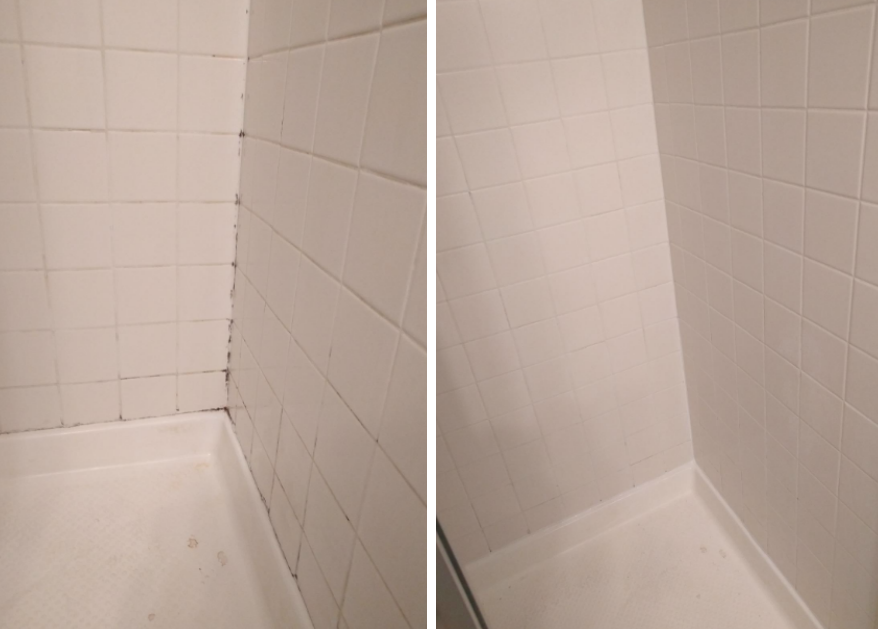 Oh, your kid scribbled all over the furniture and walls? Consider it HANDLED.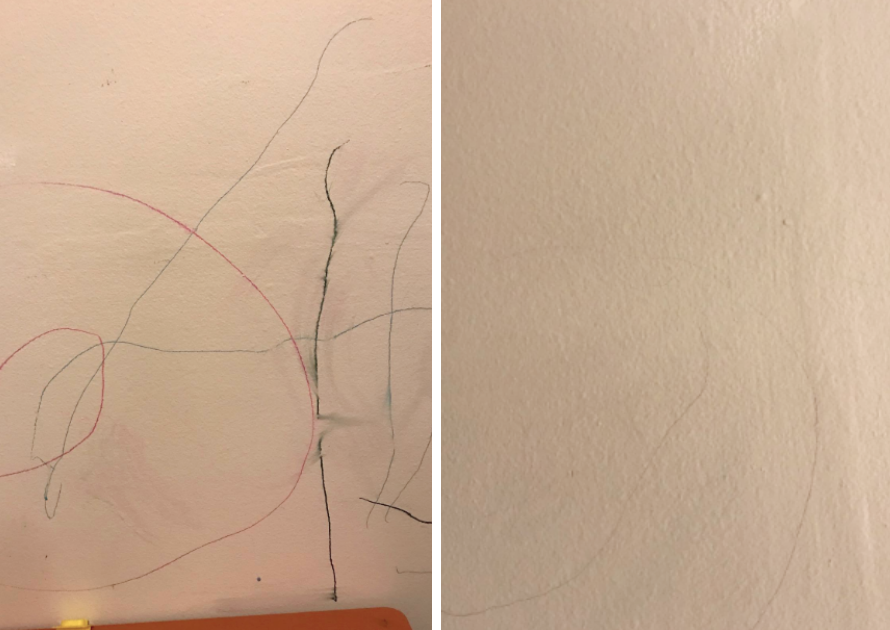 It even works on canvas shoes, and this is honestly some type of sorcery.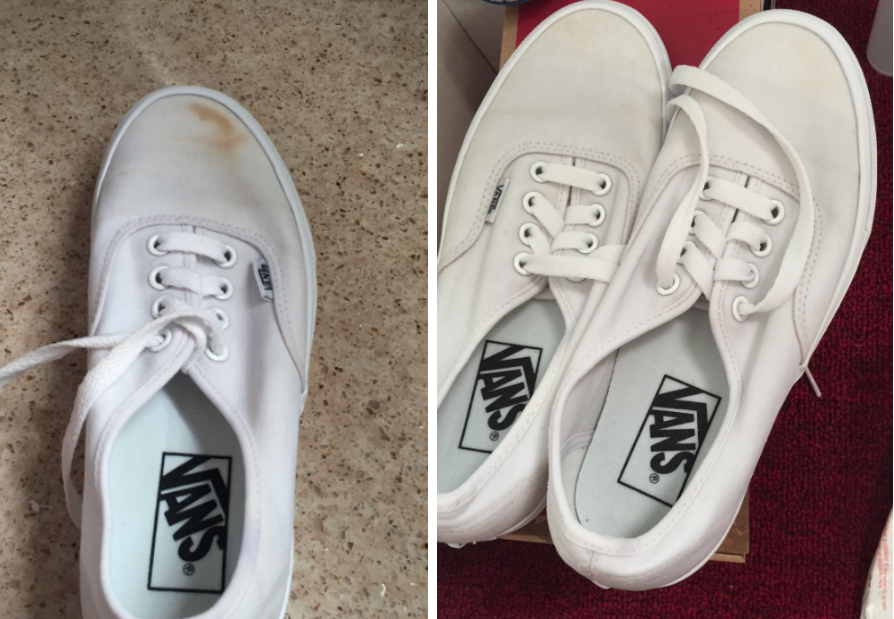 Like??? HOW?!?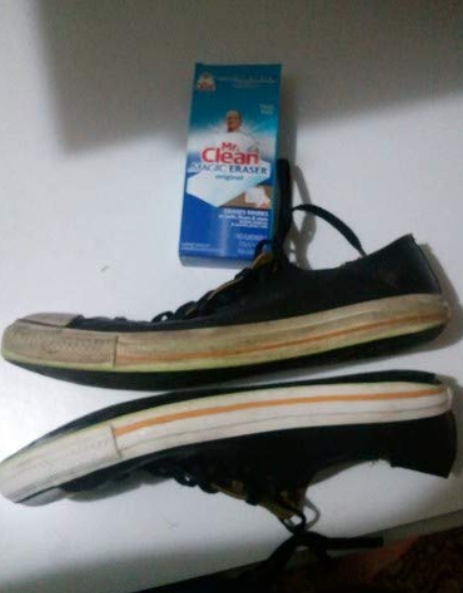 Anyway, stop spending money on tons of cleaners and just use this for most of your surface-cleaning needs.
Shopping for something specific? Check out BuzzFeed Reviews to find the best things for every budget!