We hope you love the products we recommend! Just so you know, BuzzFeed may collect a share of sales or other compensation from the links on this page. Oh, and FYI — prices are accurate and items in stock as of time of publication.
Biting your nails is not only an irritating and painful habit, but it can potentially be detrimental to your health, considering your fingertips are nice cozy homes to all sorts of bacteria, fungi, and yeasts... Just take it from the guy who got sepsis from nail-biting and almost died.
But! There's good news: Breaking the bad habit *is* possible, especially if you enlist a little extra help from this practically miracle-working polish by Mavala Switzerland ($16). It's a bitter-tasting varnish that dries clear and trains your brain to keep your nasty, germy fingers out of your mouth.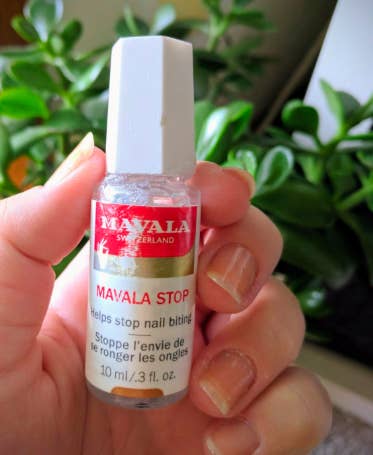 Plus, the people of Amazon have spoken, and this product has a 4.2-star rating and over 6,600 reviews, so you know it's legit.
Tons of users have left review photos to show off their healthy new nails, and I think it's only appropriate that we take some time to appreciate them and be inspired! First up, these amazing progress photos: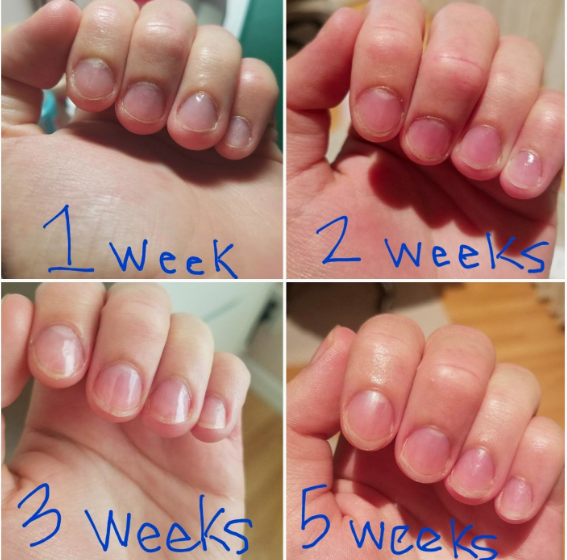 Now this exciting before-and-after photo: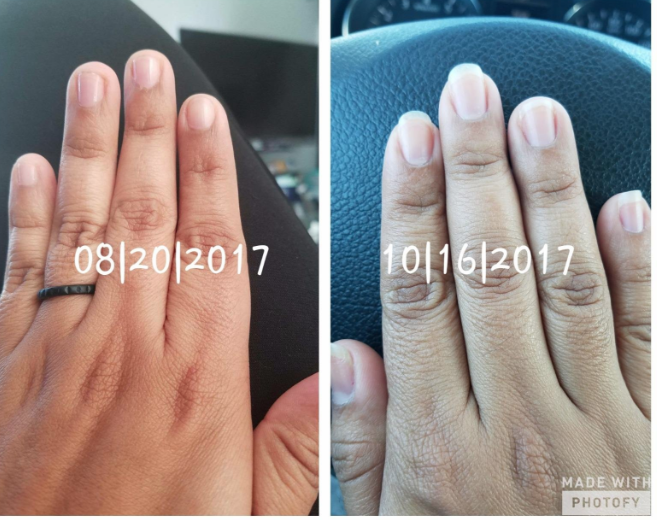 And here's a review and pic that's just so encouraging! I love it.
Now, if you're a parent and want to use this to help your child stop nail-biting or thumb-sucking, many customer reviews recommend testing it out yourself first and only applying a tiny dot, given that the taste is extremely bitter.
Whether you're looking for something to help you quit biting your nails, or are desperate for your child to break the habit of sucking their thumb, you may have just found your answer! Remember to start with a TINY amount to determine what will work best for you or your kids. Good luck, you got this! 💪
Some reviews have been edited for length and/or clarity.