We hope you love the products we recommend! Just so you know, BuzzFeed may collect a share of sales or other compensation from the links on this page. Oh, and FYI — prices are accurate and items in stock as of time of publication.
I was 12 years old when I tried to sneak out of my house to school with bright blue eyeliner on. Unfortunately for me, my parents didn't appreciate or understand my Britney-inspired ~lewk~ at the time and made me take it off. Tragic, I know.
Well here I am, a grown adult who is willing to splurge on a product that rookie- and pro-eyeliner users alike are obsessed with. I am talking about Kat Von D's Ink Liner ($20; available in eight shades), and holy goodness it's *more* than what my preteen self could've dreamed of.
The Ink Liner is waterproof, and boy, does it live it up to that claim. I took photos halfway through the day and right before I washed my face so you could see just how well it stayed on.
It also survived a full workday and then a workout, so IDK, this must be some type of witchcraft because that never happens with my other liners.
This magical long-lasting eyeliner is not only blessing me and my makeup game, but beauty stans of all levels out there. It has over 2,000 reviews and a 4.1-star rating on Sephora.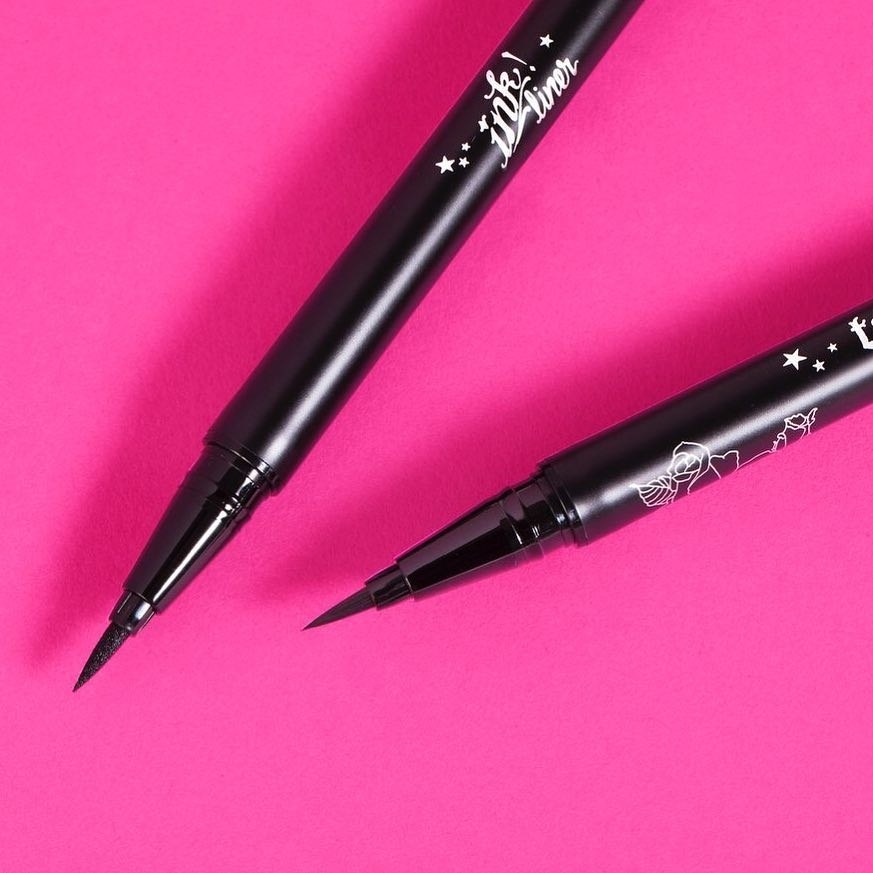 If you've heard of Kat Von D's Tattoo Liner — a product with a bit of a cult-like following — and are wondering how the Ink Liner differs and which one is best for you, then allow me to explain! The Ink Liner has a felt tip, whereas the Tattoo Liner is made with a brush tip.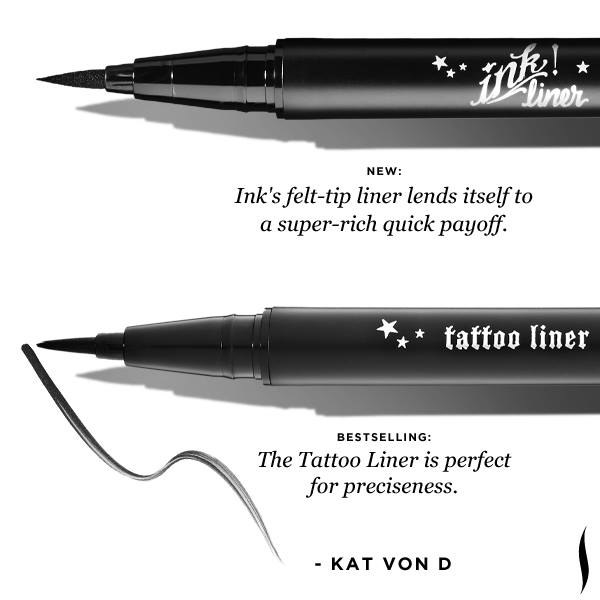 In short, this eyeliner is amazing and will withstand a breakup with your bestie, a breakup with your boyfriend, and turning down a trip to Paris.
Get the Ink Liner (available in eight shades) or the Tattoo Liner (available in two shades) from Sephora, both for $20.
Some reviews have been edited for length and/or clarity.