Long before phones and computers, we all did this little thing called writing. It was typically by candlelight, using a fountain pen, and with impeccable precision and detail. Now we rely on texting and typing and — no offense — our handwriting has taken the fall for it.
Yet here I am, seeing all of this pretty lettering on mugs and chalkboards, and I'm over here with my illegible scribbles. If you're in the same boat as me and are looking to improve your writing, then I need you to check out this hand lettering guide ($19).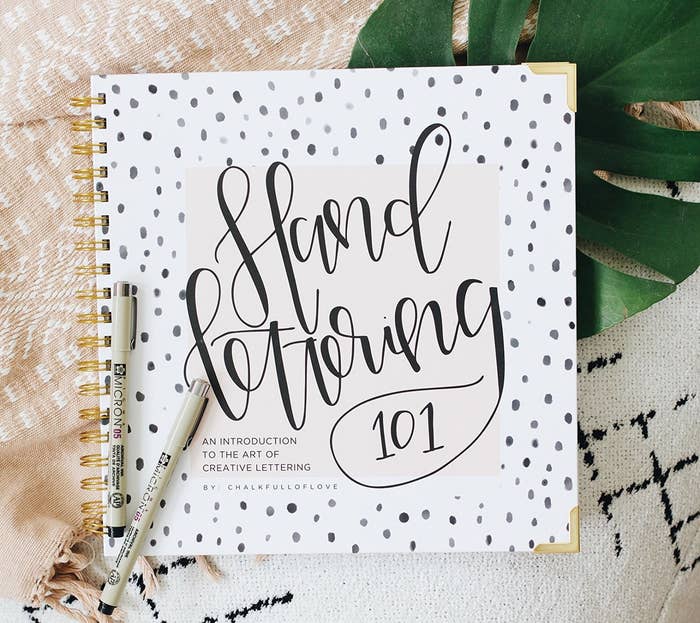 First off, people love this helpful little book. It has a 4.3-star rating and 600+ reviews on Amazon, and I am happy to know that other people want to improve their handwriting — it's not just me!!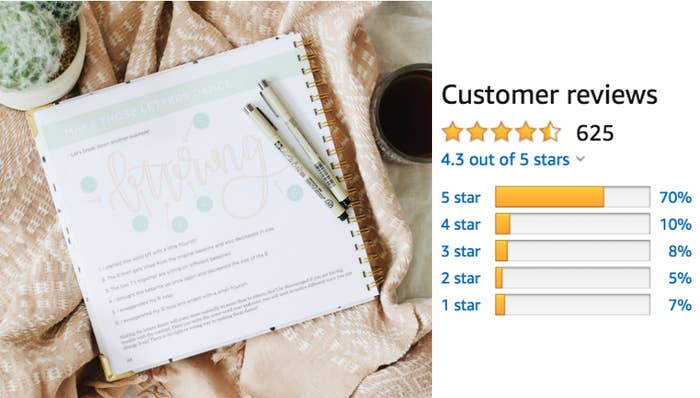 The guide provides space for you to practice each letter of the alphabet, plus different words so you can see the letters in action.
And then entire phrases!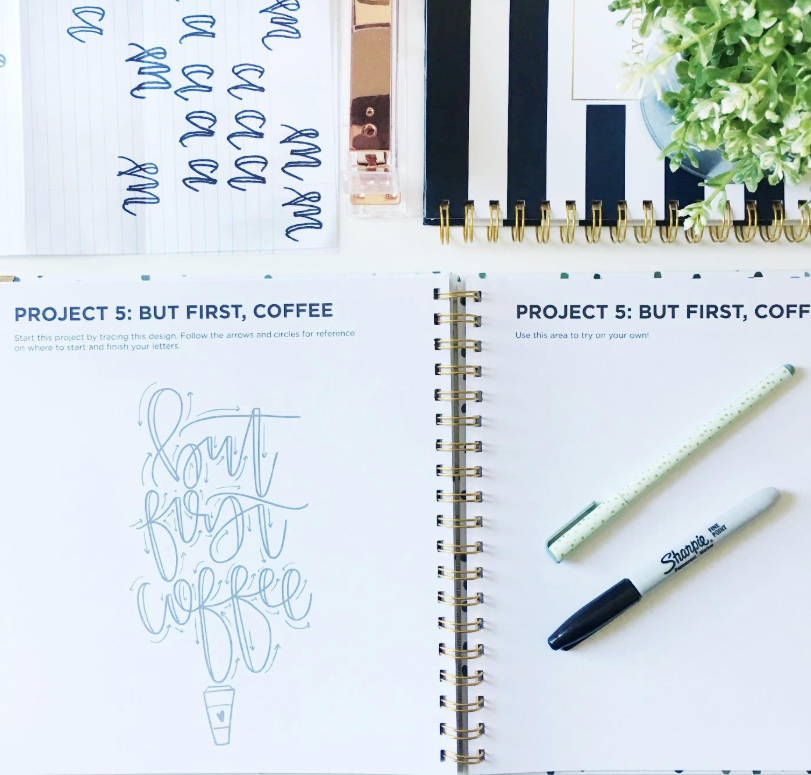 Hellloooo, look at this lettering IRL! Talk about a relaxing hobby.
Now, let's get that purty penmanship.
Shopping for something specific? Check out BuzzFeed Reviews to find the best things for every budget!