We hope you love the products we recommend! Just so you know, BuzzFeed may collect a share of sales or other compensation from the links on this page. Oh, and FYI — prices are accurate and items in stock as of time of publication.
We are all friends here, so I am going to get real with you: I, a person just trying live their dang life, get terrible B.O. during the day.
Honestly, I had pretty much given up on finding an effective deodorant when I decided to try Fresh's sugar roll-on deodorant antiperspirant ($19) on a total whim. It had promising reviews, and I loooove all of their other products, so I thought, Why not?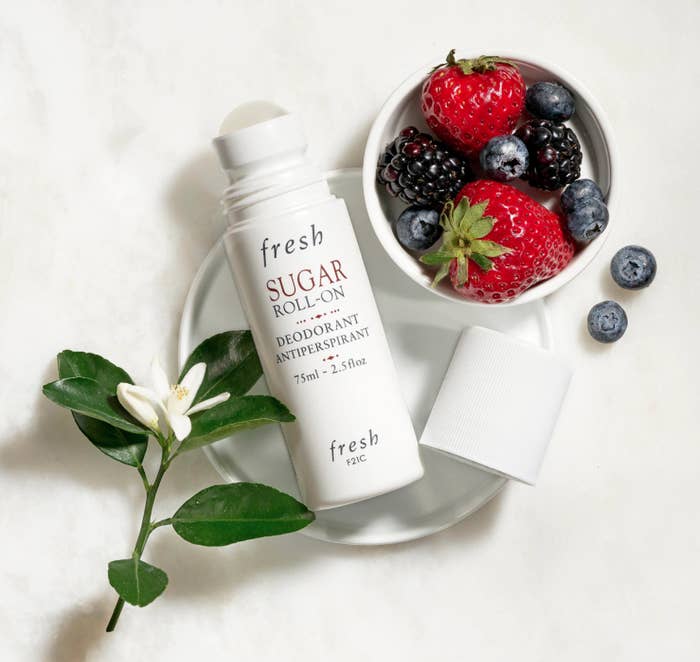 Let me start by saying that this has been a game-changer for me and my stanky, sweaty pits. It's an alcohol-free (great for sensitive skin!) cooling liquid that rolls on, feels super refreshing, and dries completely clear.
It takes about a couple minutes to dry, but once it's set, there is seriously no white residue left behind. I've even worn black shirts and nothing transferred to the material! It's heaven-sent, I swear.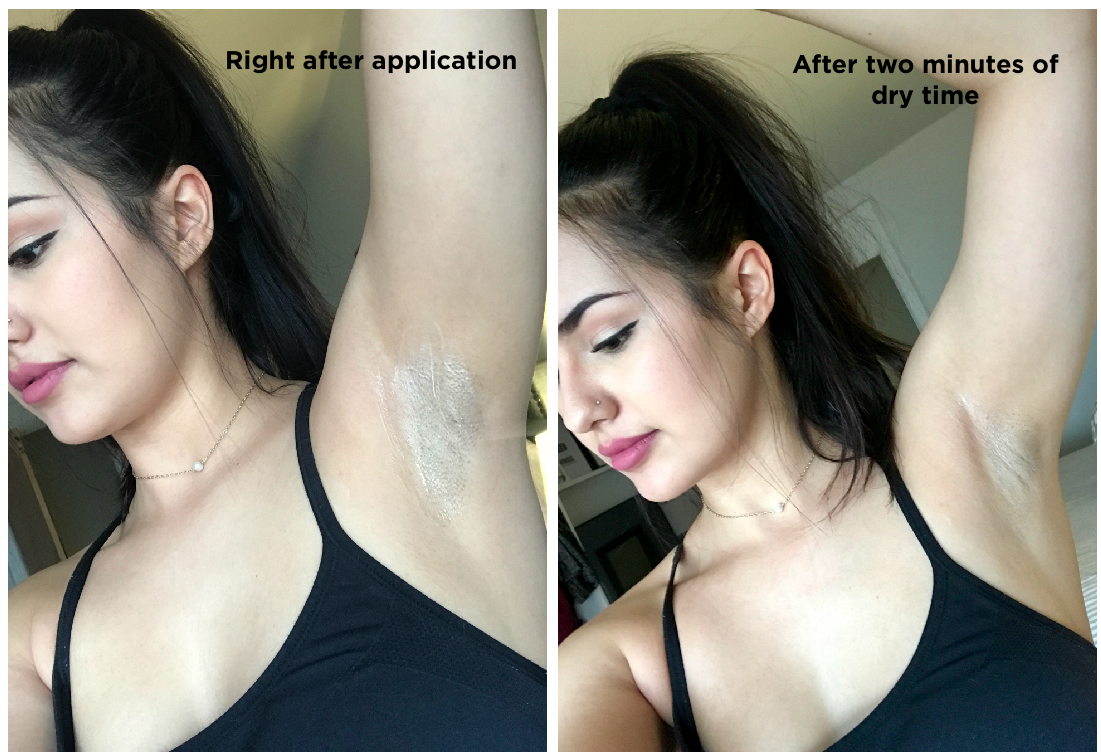 It's a sugar roll-on — the sugar is intended to inhibit the growth of bacteria — but its consistency isn't grainy like you might think it would be. It's a silky gel that just glides on and offers odor protection pretty much all day.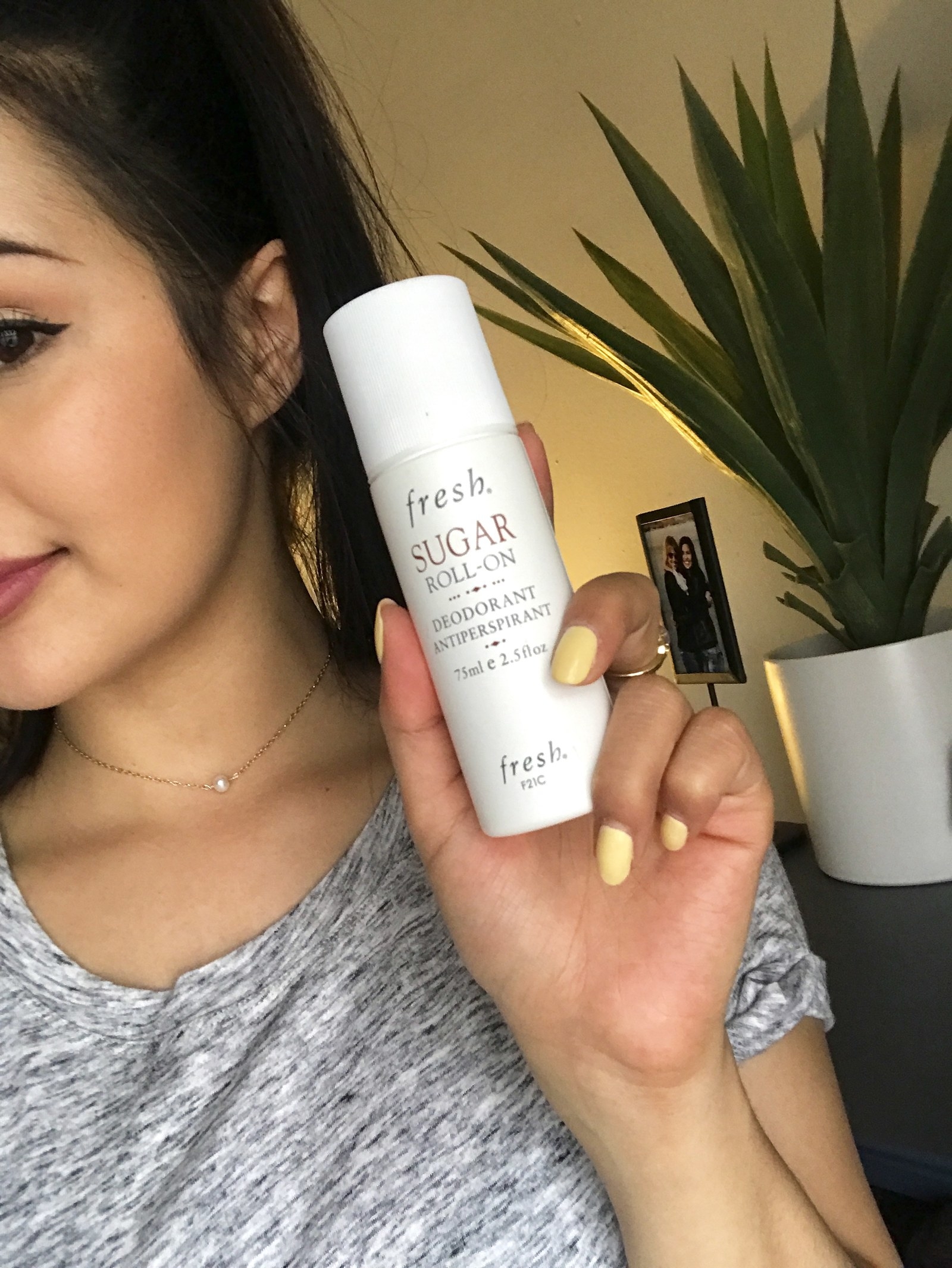 The last thing I will say about this magical product is that at $19, it's on the pricier side compared to other deodorants, which I will admit originally made me hesitant. But guys: It's SO WORTH IT.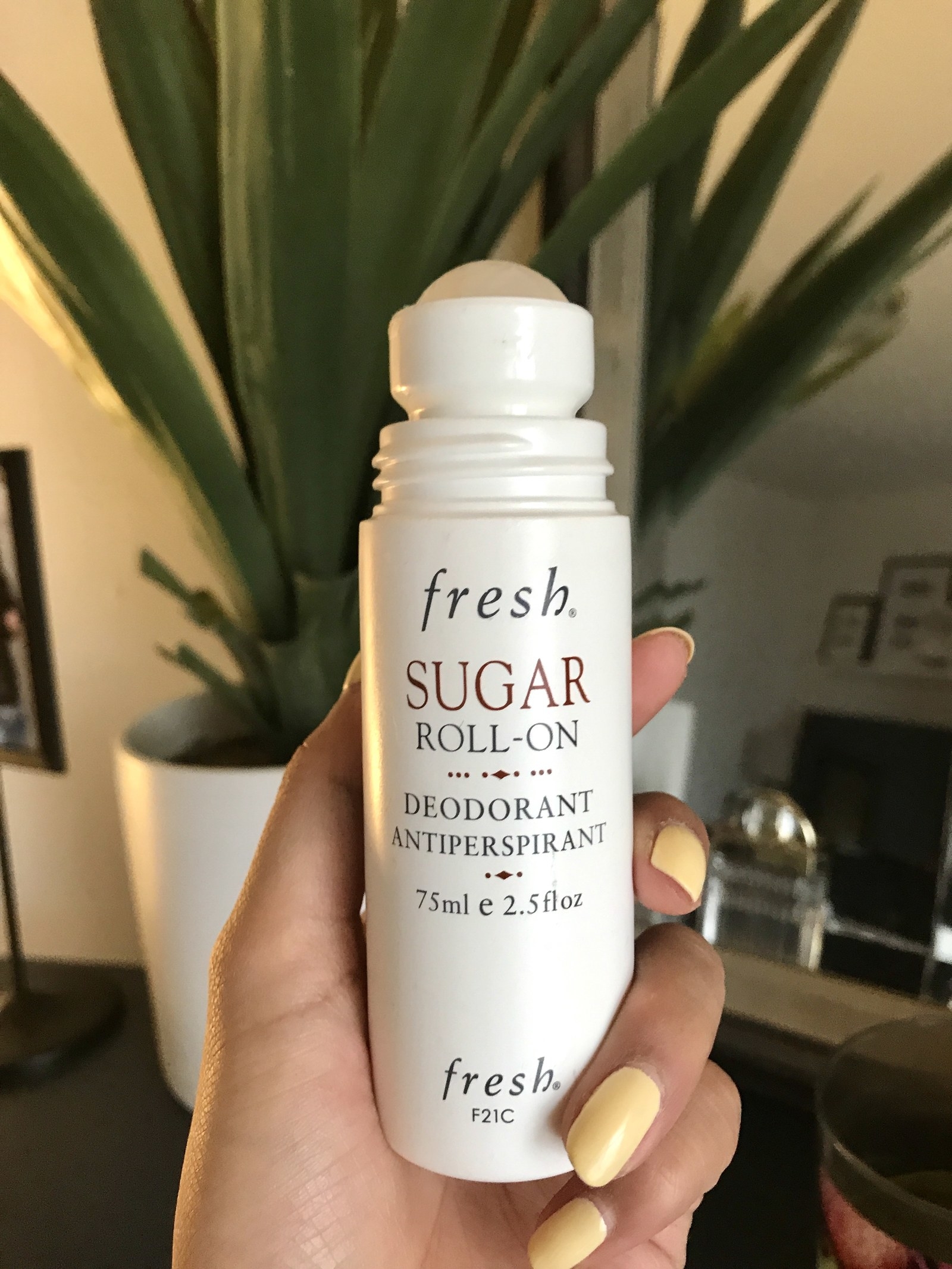 Don't let the fear of smelly pits keep you from the playing the game! This is you and me to our B.O.:
Some reviews have been edited for length and/or clarity.