This Housewarming Gift Made Me Feel Like An Adult
Don't worry, I kept my mismatched cat mugs.
We hope you love the products we recommend! Just so you know, BuzzFeed may collect a share of sales from the links on this page.
By the time I moved to New York City last fall, three months after graduating from college, I had accumulated a random assortment of cheap dishes, plastic cups, and a variety of mismatched plates that I accidentally packed up from different roomies over the years (sorry!). My collection of mugs alone included like, seven different cat mugs, one from Waffle House that inexplicably ended up in my cabinet, and a customized mug featuring my family's embarrassing Christmas photo from 2009. For basically my entire life, I never gave much thought to my ~eclectic~ collection of dinnerware. It got the job done and that was good enough for me.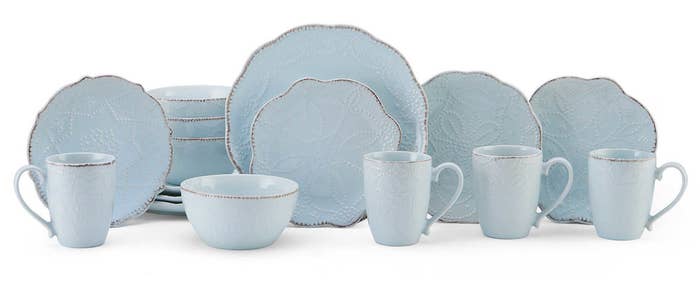 My new dishes are so pretty; I truly feel fancy just having them in my cabinets.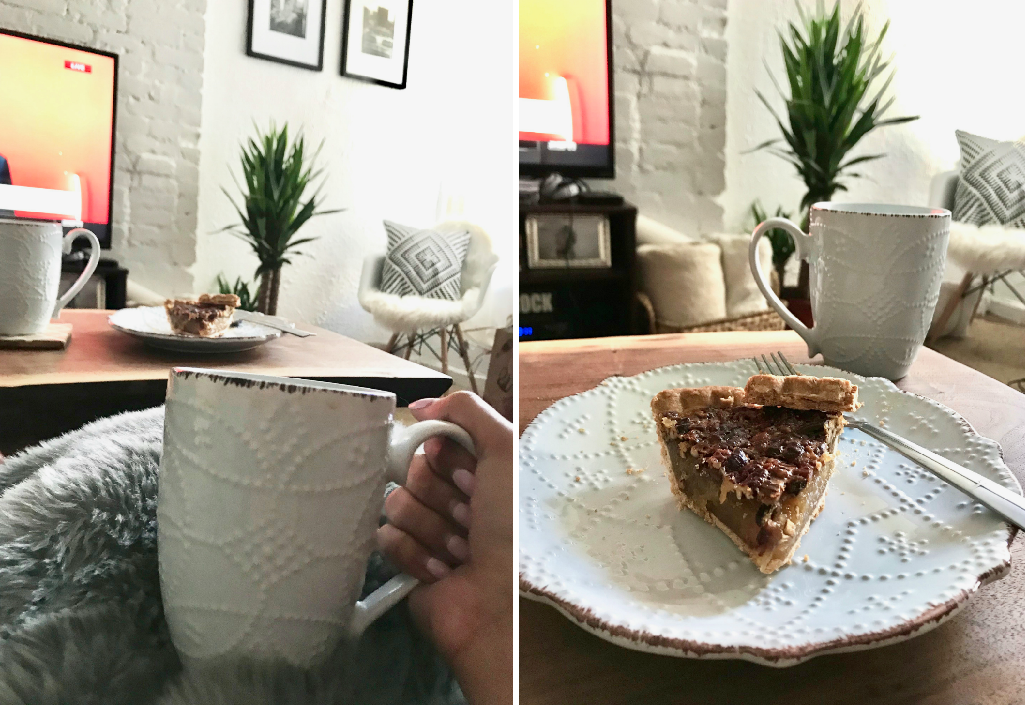 Just look at how nice my pineapple salsa pork chops look on that plate!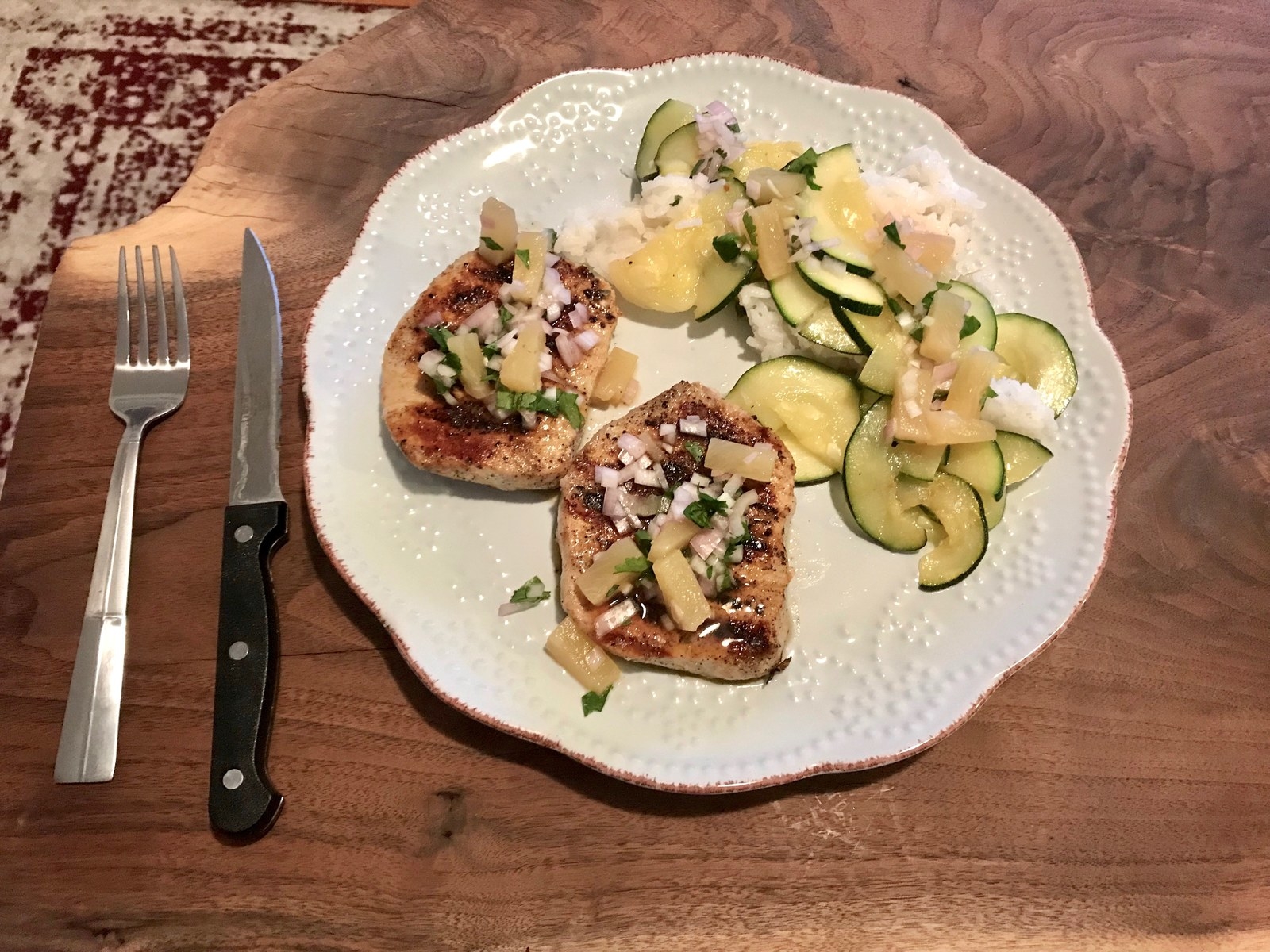 If you fancy yourself some new dishes, here are some other similar options:
1.
These creamy-colored dishes that have scalloped edges and a fun pattern, just like mine.
2.
This classic white set with lots of pretty detailing: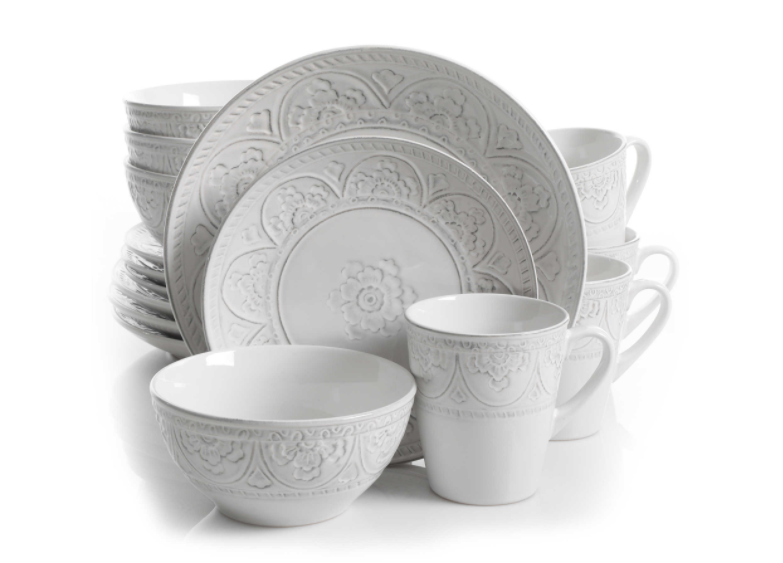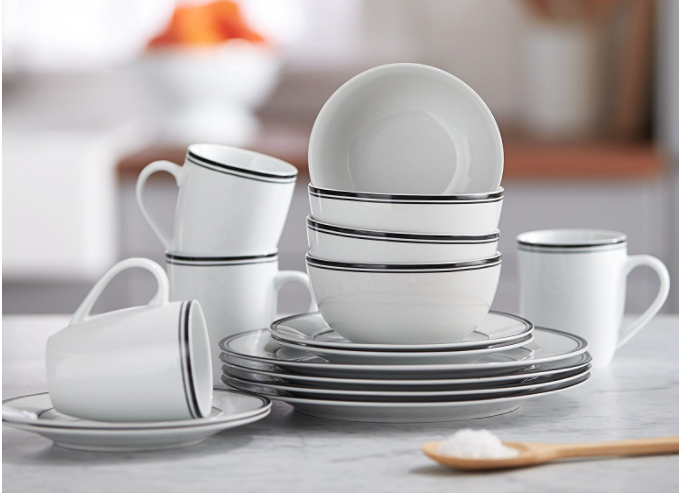 4.
These stylish dishes, which have a cool and calming ombré effect: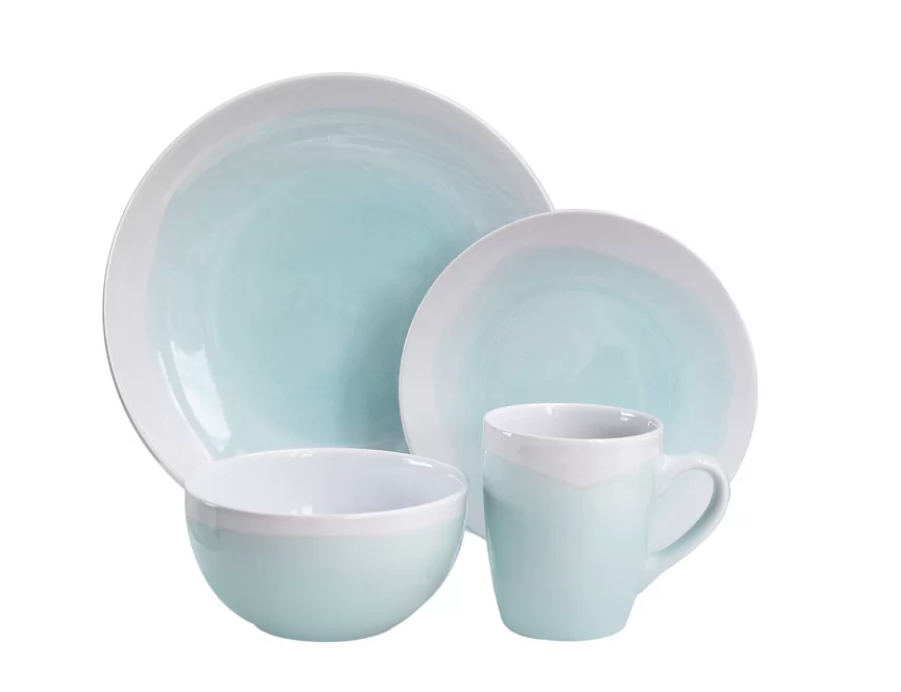 5.
And if you want something bolder, you could try these patterned blue ones: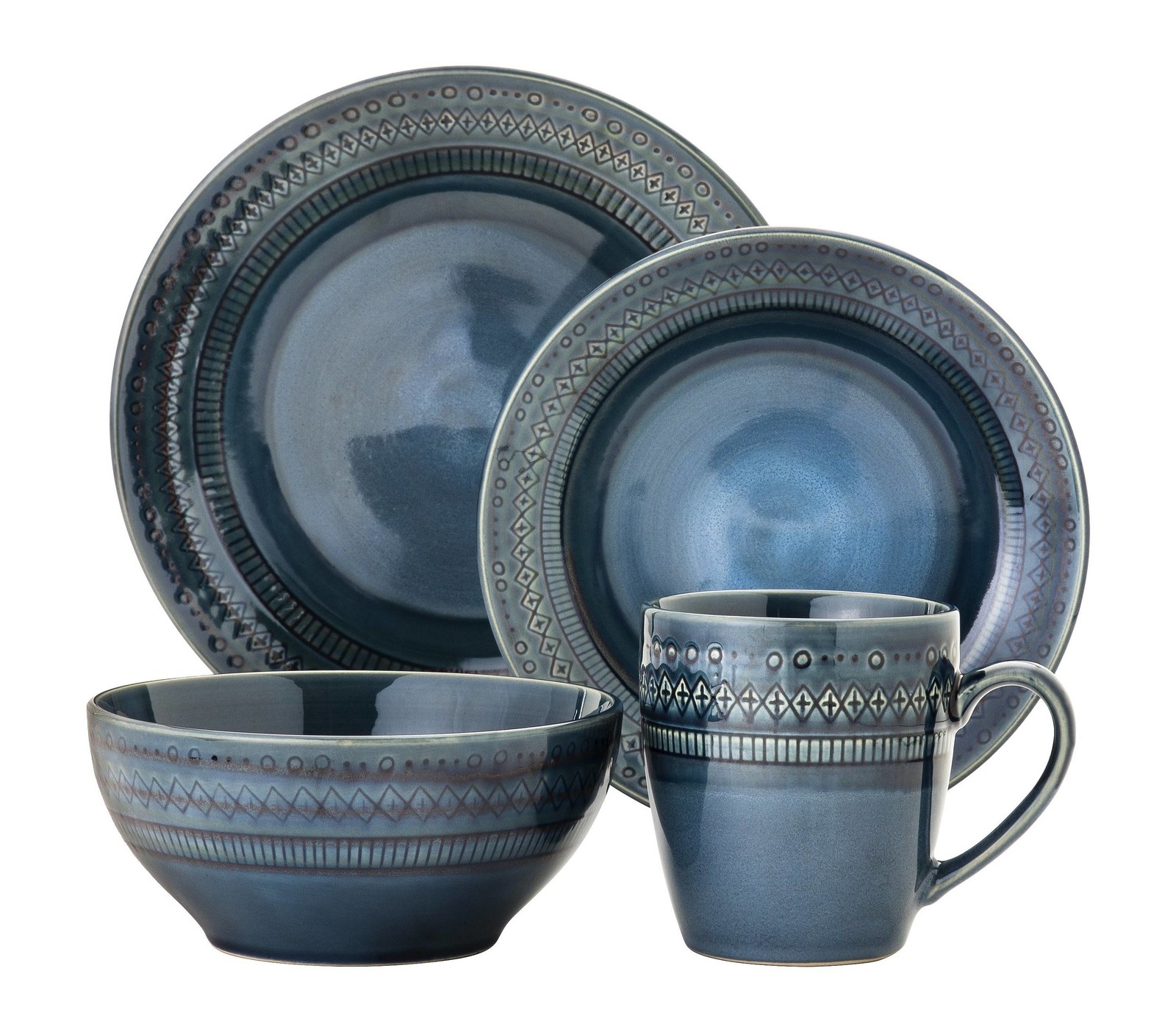 That's it, my friends. Go forth and eat and drink pretty.