This Simple Organizer Has Transformed Cluttered Cabinets Into A Tidy Wonderland
If your cabinets are a collection of black holes that swallow things up until they're never seen again, then you *NEED* this organizer.
We hope you love the products we recommend! Just so you know, BuzzFeed may collect a share of sales or other compensation from the links on this page. Oh, and FYI — prices are accurate and items in stock as of time of publication.
The day I finally bought a drawer organizer and cleaned the cabinet under my sink was the day I genuinely felt happier in my (very small) home. It's true.
This Deco Brothers stackable basket organizer ($25) is so basic yet so perfect, and it's seriously made my day-to-day life a little less stressful — so I just want everyone to have one!!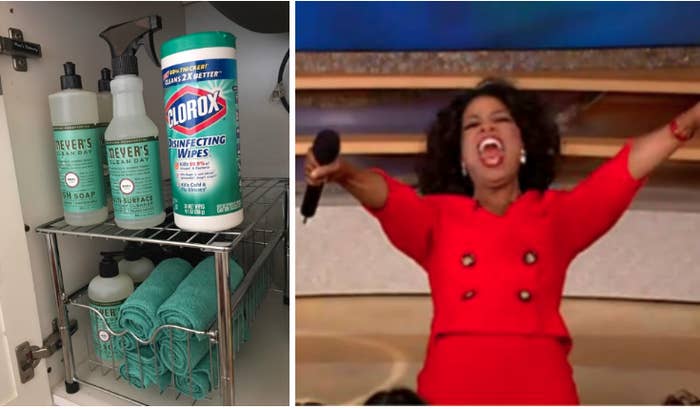 First off, this organizer is stackable, which gives you the ability to utilize even more space in your cabinets — or literally wherever you need to tidy things up.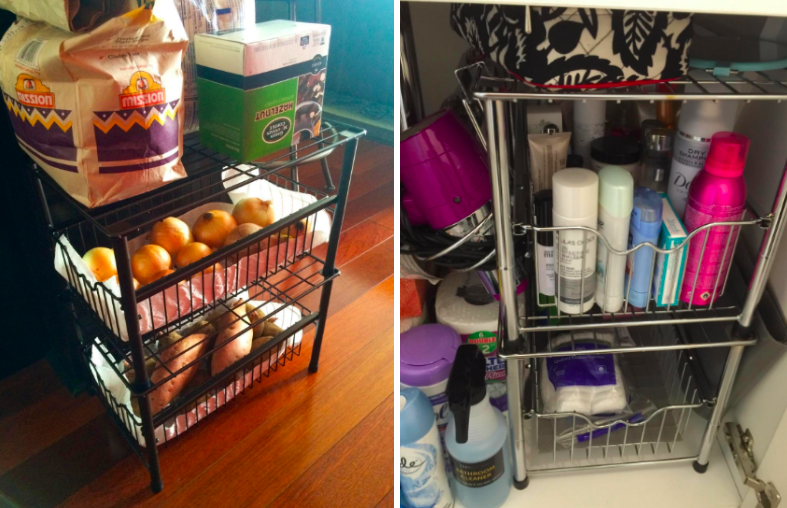 Not only is this organizer functional and an all-around amazing product, it also has over 2,800 reviews and a 4.7-star rating!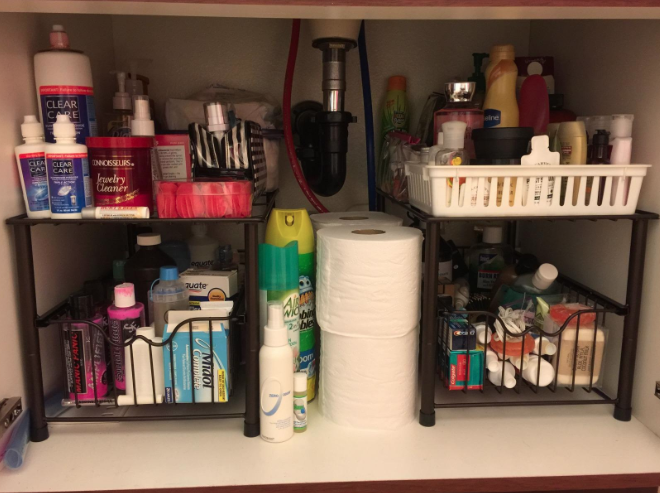 And holy wow, the before-and-after photos for this thing are impressive as heck.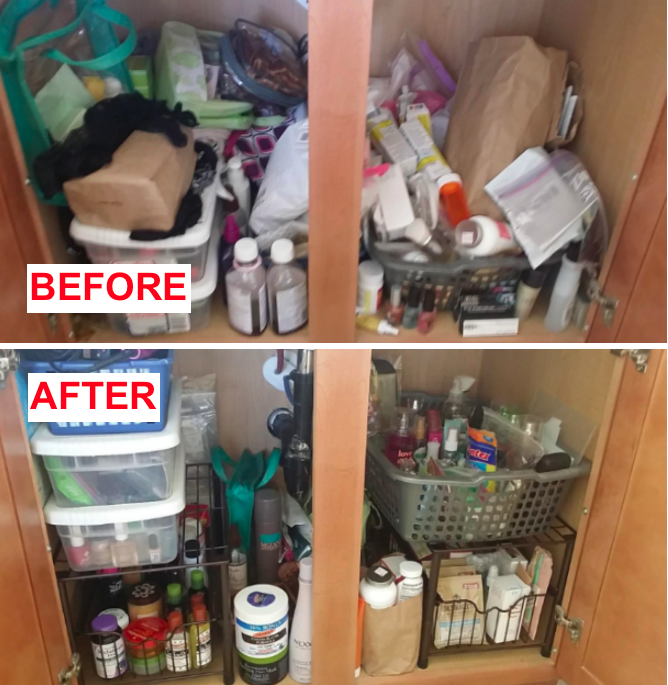 H-E-L-L-O, organization!!!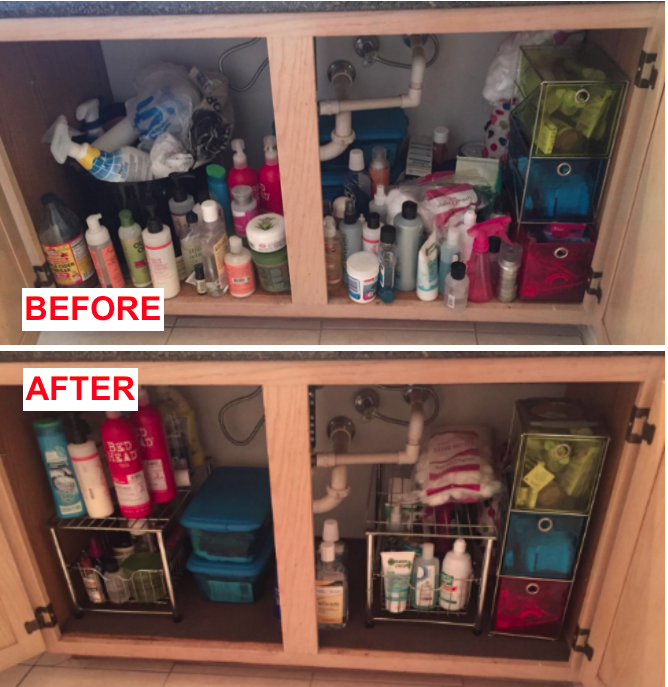 Just imagine being able to pull out a drawer from under your sink and immediately find what you're looking for! It's a wild thought, I know.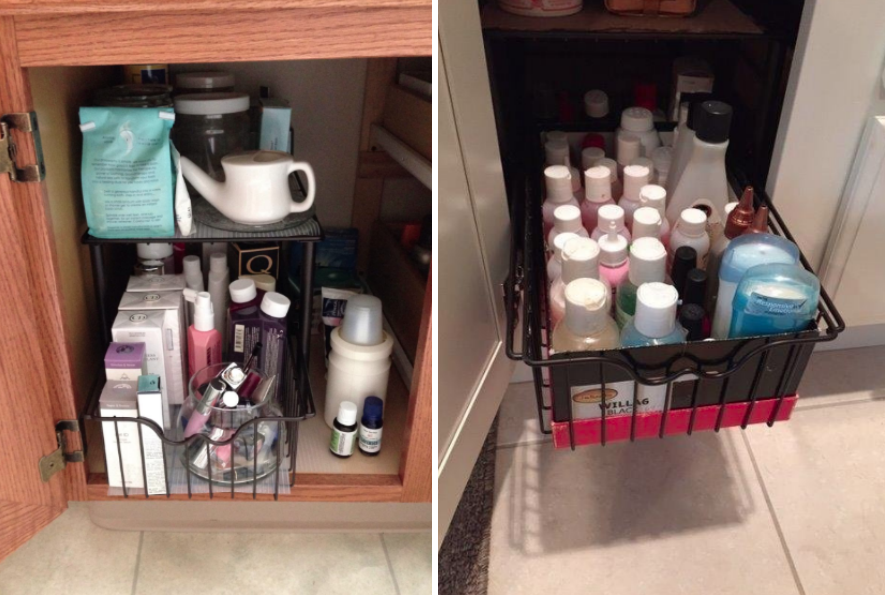 Bathrooms, kitchens, and pantries are no match for this drawer organizer — so now's the time to go reclaim your cabinets, my organizing warriors!
Some reviews have been edited for length and/or clarity.
Shopping for something specific? Check out BuzzFeed Reviews to find the best things for every budget!