What Do You Do In Your Free Time?

Via Disney

Via Disney

Via Disney

Via Disney

Via Disney

Via Disney

Via Disney

Via Disney

Via Disney

Via Disney

Via Disney

Via Disney

Via Disney

Via Disney

Via Disney

Via Disney

Via Disney

Via Disney

What's Your Best Quality?

What's Your Dream Superpower?

Via Disney

Via Disney

Via Disney

Via Disney

Via Disney

Via Disney

Via Disney

Via Disney

What Color Hair Do You Have?

Via Pinterest

Via Pinterest

Via Pinterest

Via Pinterest

Via Pinterest

Via Pinterest

Where's Your Dream Vacation?

Via Pinterest

Via Pinterest

Via Pinterest

Via Pinterest

Via Pinterest

Via Pinterest

Via Pinterest

Via Pinterest

Via Pinterest

Via Pinterest

Via Pinterest

Via Pinterest

Via Pinterest

Via Pinterest

Via Pinterest

Anywhere in the sun with a beach

Via Pinterest

Via Pinterest

Via Pinterest

What's Your Favorite Show Of All Time?

Via NBC

Via NBC

Via NBC

Via NBC

Via fox

Via fox

Via lifetime

Via lifetime

Via Disney Channel

Via Disney Channel

Via AMC

Via AMC

Via Freeform

Via Freeform

Via AMC

Via AMC

Via Netflix

Via Netflix

What's Your Favorite Movie Genre?

What Your Favorite Sport?

Via ClipartFest

Via ClipartFest

Via ClipartFest

Via ClipartFest

Via ClipartFest

Via ClipartFest

Via ClipartFest

Via ClipartFest

Via ClipartFest

Via ClipartFest

Via ClipartFest

Via ClipartFest

Via ClipartFest

Via ClipartFest

Via ClipartFest

Via ClipartFest

Via ClipartFest

Via ClipartFest

Via ClipartFest

Via ClipartFest

Via ClipartFest

Via ClipartFest

Via ClipartFest

Via ClipartFest
Your Characteristics Will Determine What Disney Character You Are
Mickey's most widely known traits are his wholesomeness and charisma. In contrast to this, Mickey is also rather mischievous; a scrappy, free-spirited rebel with a head full of curiosity, optimism and slight arrogance, Mickey has a habit of finding himself in a wide array of self-inflicted trouble—sometimes comical, sometimes highly consequential. Nevertheless, he is also quick-thinking and crafty and is thus able to save himself from the varying danger, ending out on top in the end. Because of his small size and limited resources, Mickey often relies on his wit to overcome adversity. His craftiness is also put into good use when looking for ways to make life easier for himself, even if he knowingly has to break a few rules in the process, being somewhat of a schemer in this sense.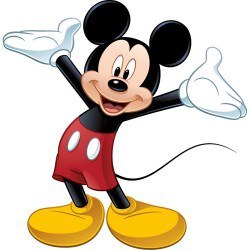 Belle has gained a significant amount of intelligence over the years due to her love of books, which have provided her with an elevated vocabulary, an active imagination, and an open mind. She is very confident and outspoken in her opinions and seldom likes being told what to do. Despite all this, she does not have very many friends. Her smarts and free-thinking attitude make her stand out from her fellow townspeople, who regard her as a little odd behind her beauty. Unlike most characters in the film, Belle is not concerned about her or others' appearances and is able to look past how people appear and see into their hearts. This is how Belle manages to break the Beast's curse and restore love and laughter to the castle.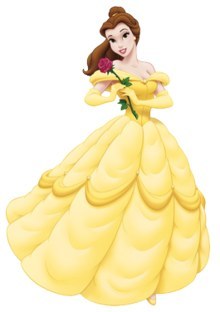 Ariel is a bright, spirited and headstrong mermaid with a strong passion for adventure and exploration. Her tendency to explore the more mysterious depths of the ocean (or more importantly, the world beyond the ocean) can lead to an array of problems to both herself, her friends, and in the confines of her personal life—as seen through her constant confrontations with her protective father, King Triton. Nevertheless, Ariel's selflessness, compassion, and intuitive way of thinking often resolve such problems, as she always takes full responsibility for her actions.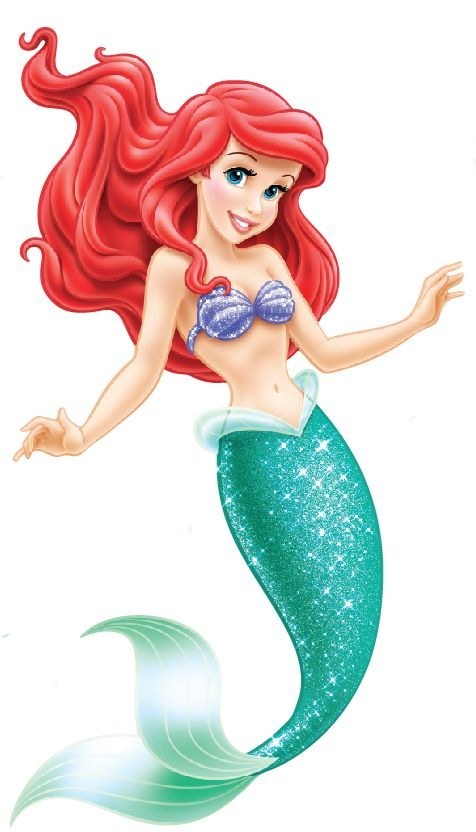 Elsa is an elegant, caring, reserved, protective, loving, compassionate, selfless, independent, artistic, down-to-earth girl who only wants the best for others, but in attempt to do so often ends up in difficult situations to help the ones she loves.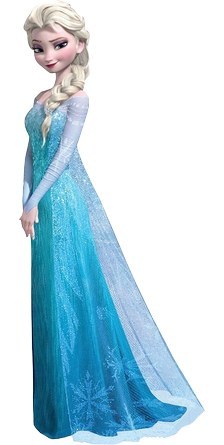 Merida is a very bold, brave, daring, courageous, stubborn, rebellious, and headstrong girl who does not fit the stereotypical princess role. Rather than being a damsel in distress who is subservient to the customs, traditions, and social restrictions her society places on her and expects her to follow, Merida openly rebels and defies her heritage as a princess and would like for nothing more than to be a normal girl. She is very athletic and enjoys nothing more than riding her horse Angus and practicing her archery, of which she is the best in the kingdom. She tends to be ungraceful and has bad manners, and is extremely tomboyish.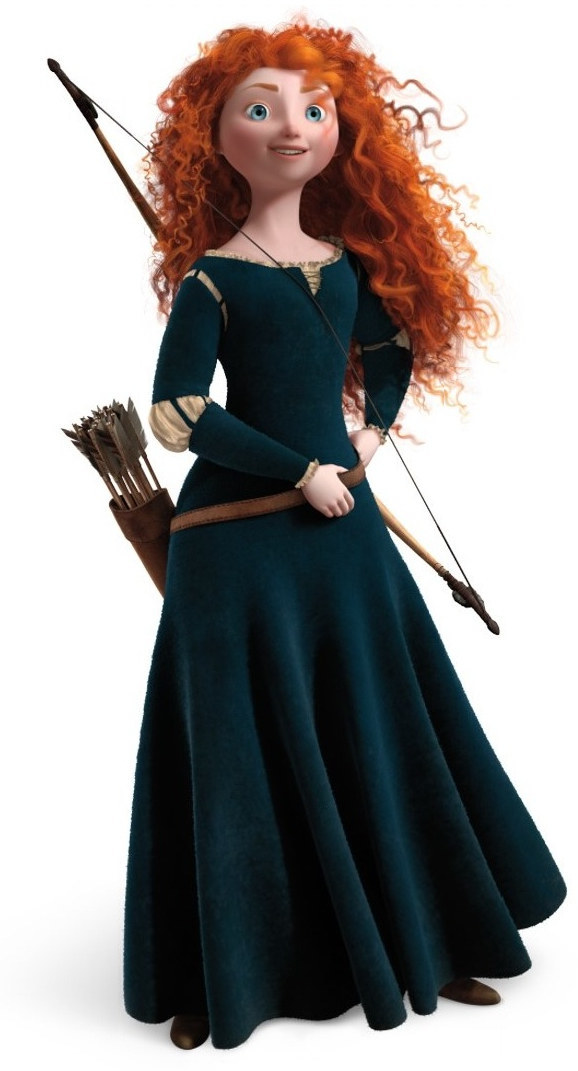 Rapunzel is an intelligent, outgoing, kind, energetic, compassionate, adventurous, clumsy, courageous, curious, innocent, conscientious, creative, determined, jumpy, warm, dreamy young women who does what she's told but secretly wants to go out of her way to seek adventure.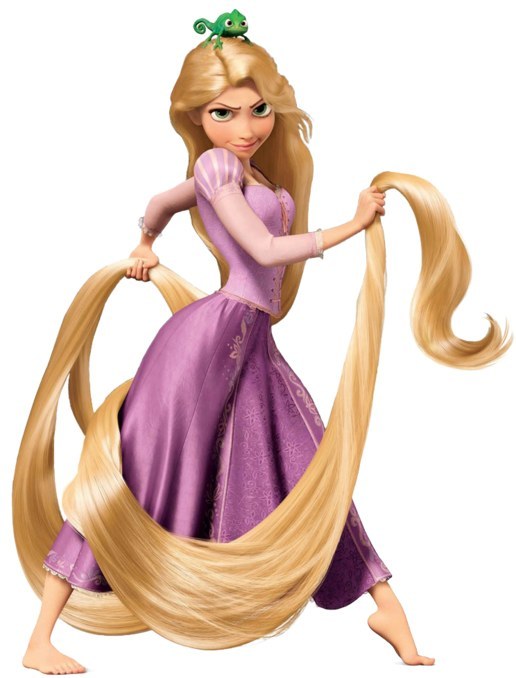 Flounder is a cowardly, sweet, innocent, adventurous, anxious, worrisome, loyal side kick. He scares easily and is prone to panicking under stressful situations. However, when Ariel is in trouble, he comes through for her without hesitation. In some circumstances, Flounder is not always jittery and nervous, in fact, Flounder is just as adventurous as Ariel.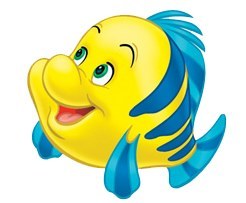 Buzz is a heroic, friendly, loyal, kind, humorous, caring, protective, intelligent, kind, brave, noble, daring, enthusiastic, understanding, adventurous character. He always takes charge and is very protective of loved ones.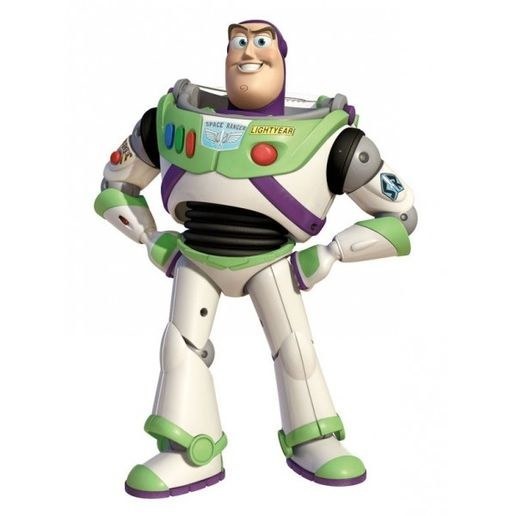 Olaf is an excessively benevolent snowman—optimistic, outgoing, and welcoming to all of whom he meets. The living embodiment of the bond between Anna and Elsa, and the memories of their youth, Olaf retains the childlike whimsy that surrounded the girls during their earliest days together, prior to their enforced separation. As such, he is childlike, far from a deep intellectual, innocent, and a hint too naive for his own good at times. Nevertheless, his imbued nature and devotion to the two sisters play an instrumental role in rekindling their broken relationship. The circumstances of his creation also result in the snowman harboring aspects and traits both sisters give off. Like Elsa, Olaf is selfless, constantly putting his safety at risk for the sake of those he cares about; most notably Anna, whom he immediately attaches himself to, upon their first meeting. Like the younger sister, Olaf is an extreme optimist, often remaining relatively calm in perilous situations, or giving words of encouragement during the darkest hours.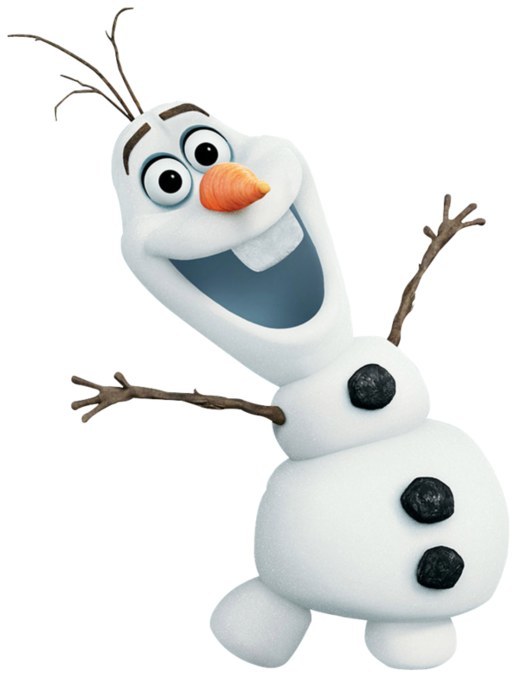 This post was created by a member of BuzzFeed Community, where anyone can post awesome lists and creations.
Learn more
or
post your buzz!