27 Burning Questions From An American Who Watched "Om Shanti Om" For The First Time
Did Om really think his name was the only thing holding him back from becoming famous?
Hello, everyone! My name is Kayla and this is my friend, Sumedha. While we may live far apart (me in America and her in India) and lead very different lives, there's one thing that bonds us together: our love for movies.
So, when I told Sumedha that I had never seen a Bollywood movie before, she immediately sought to correct that by making me watch one of her favorites, Om Shanti Om. And y'all, I was so not prepared for the roller coaster ride that was this movie.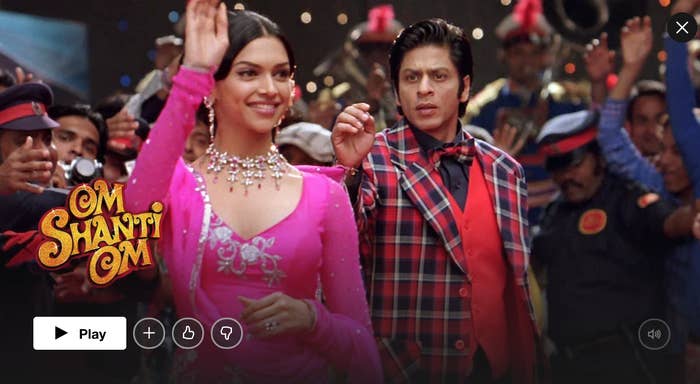 Thankfully, I had Sumedha to answer all of the questions that came up during my viewing! Let's get started!
1.
Do all Bollywood movies start with big musical numbers???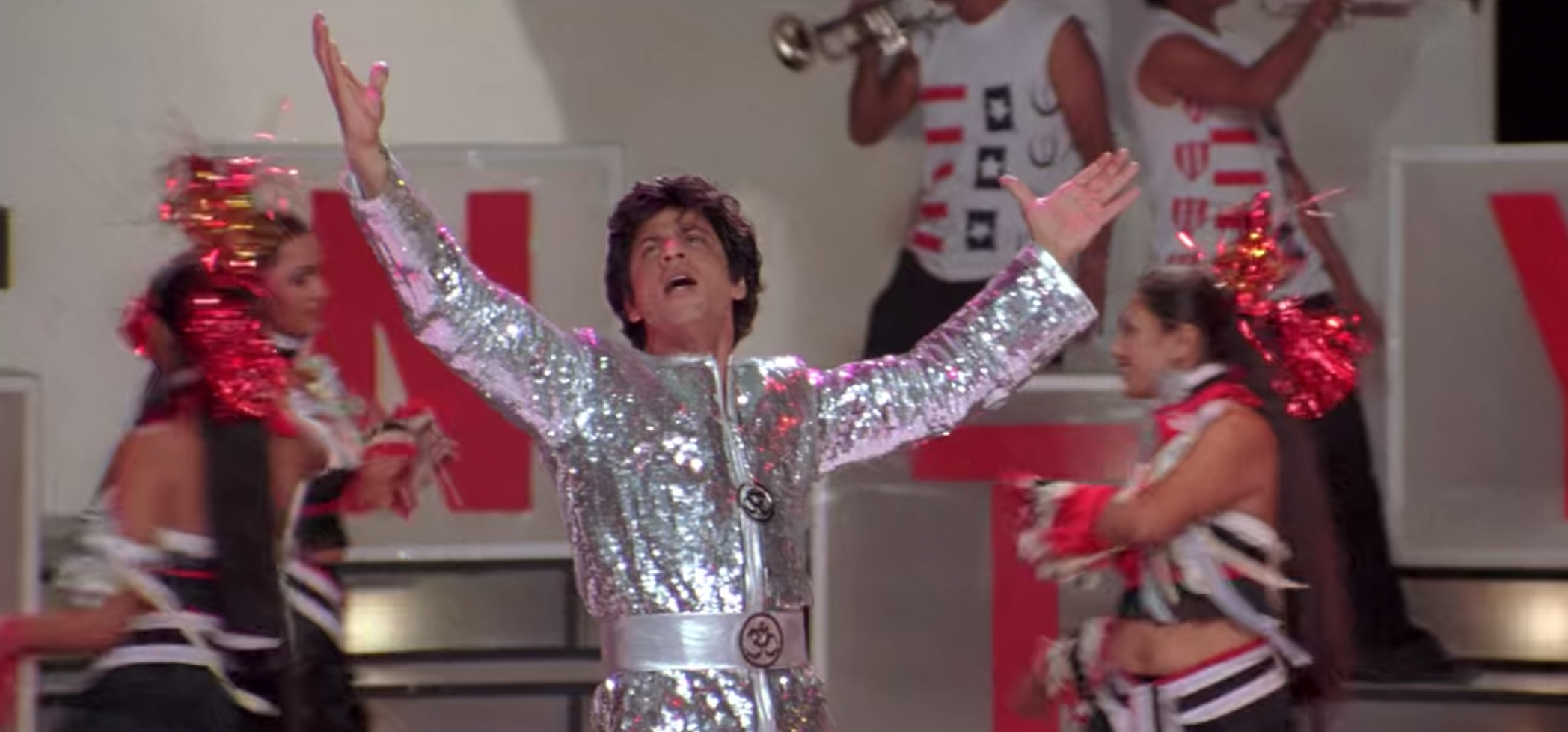 2.
Did Om really think his name was the only thing holding him back from becoming famous?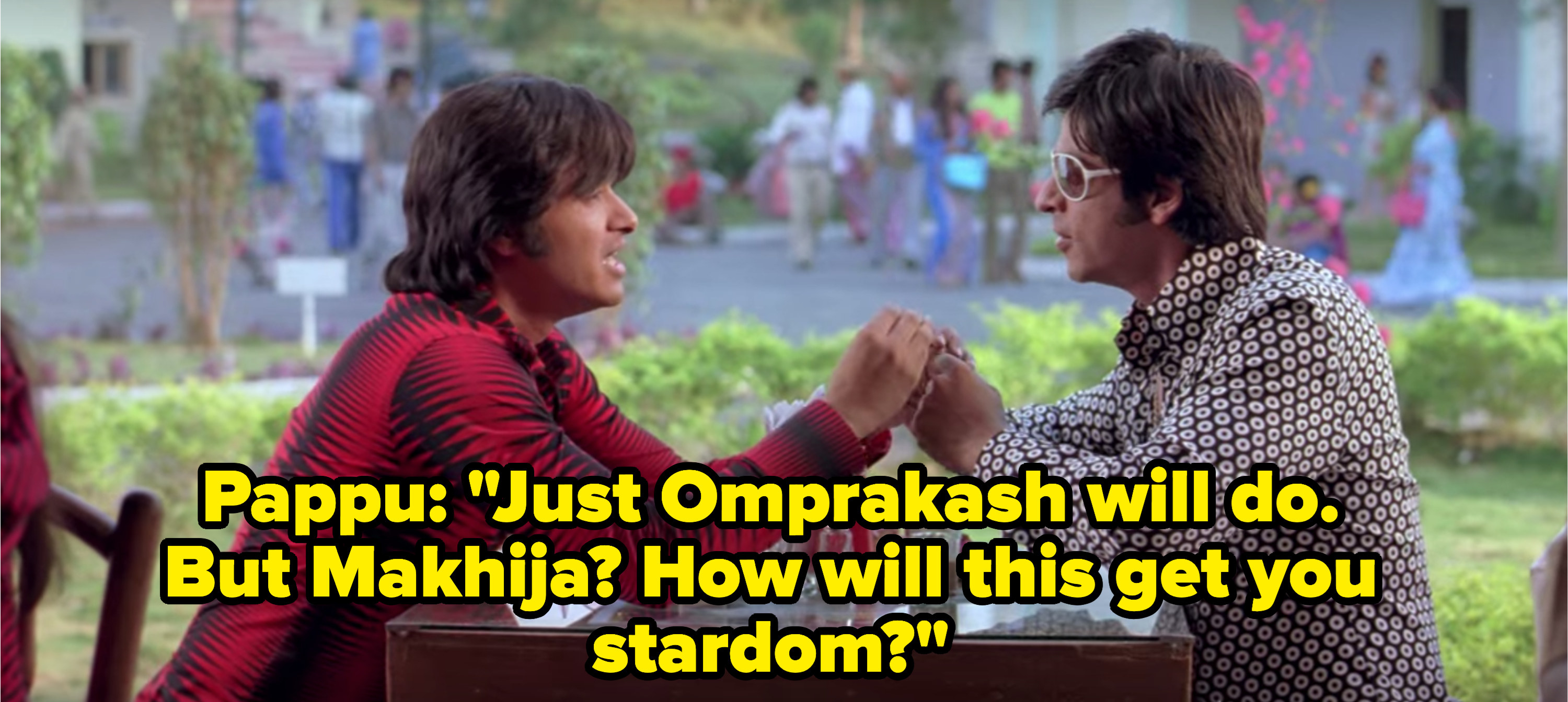 3.
Why was Om so comfortable with professing his love to an actress on a billboard in PUBLIC?!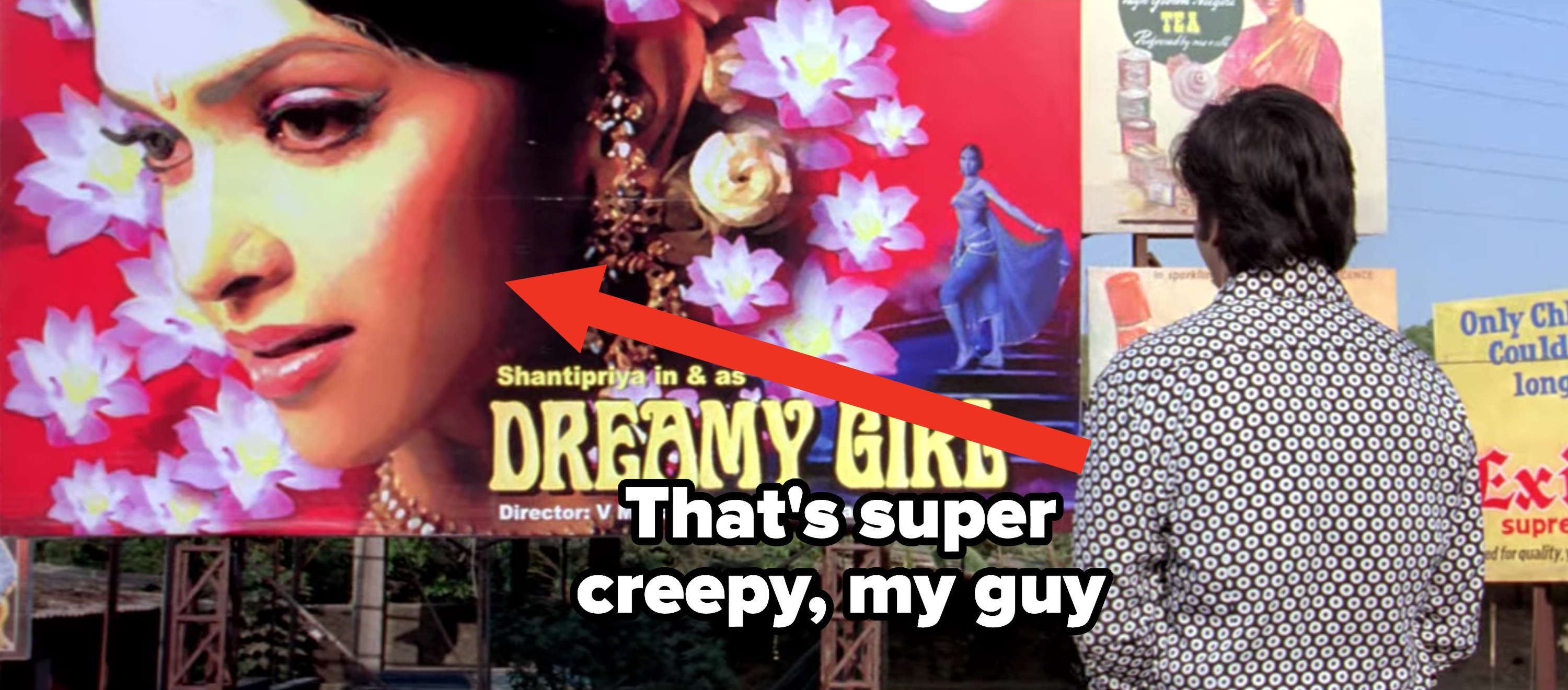 4.
What was the significance of the string Omi's mom wrapped around his wrist?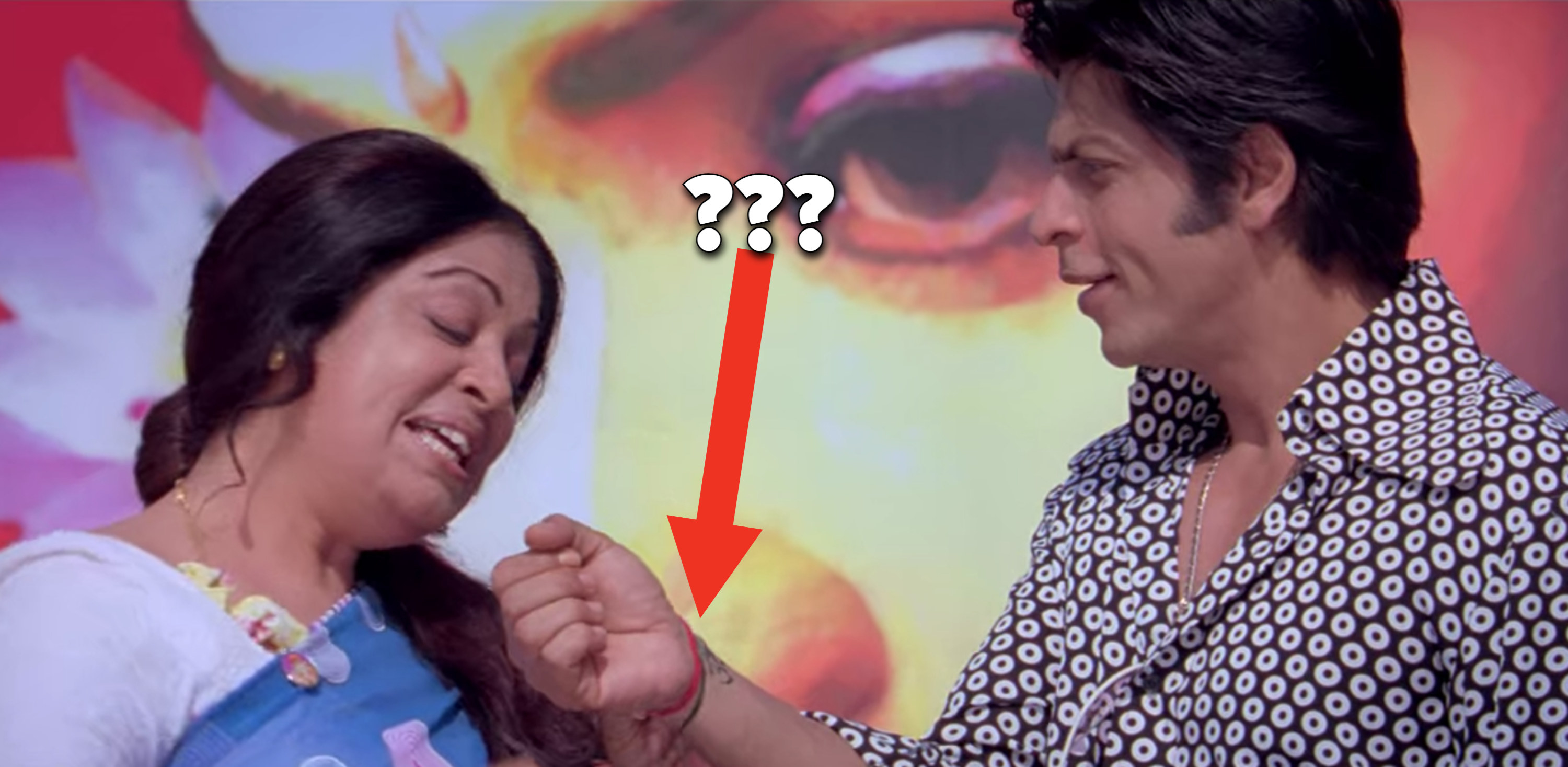 5.
Is this typical Bollywood premiere red carpet fashion?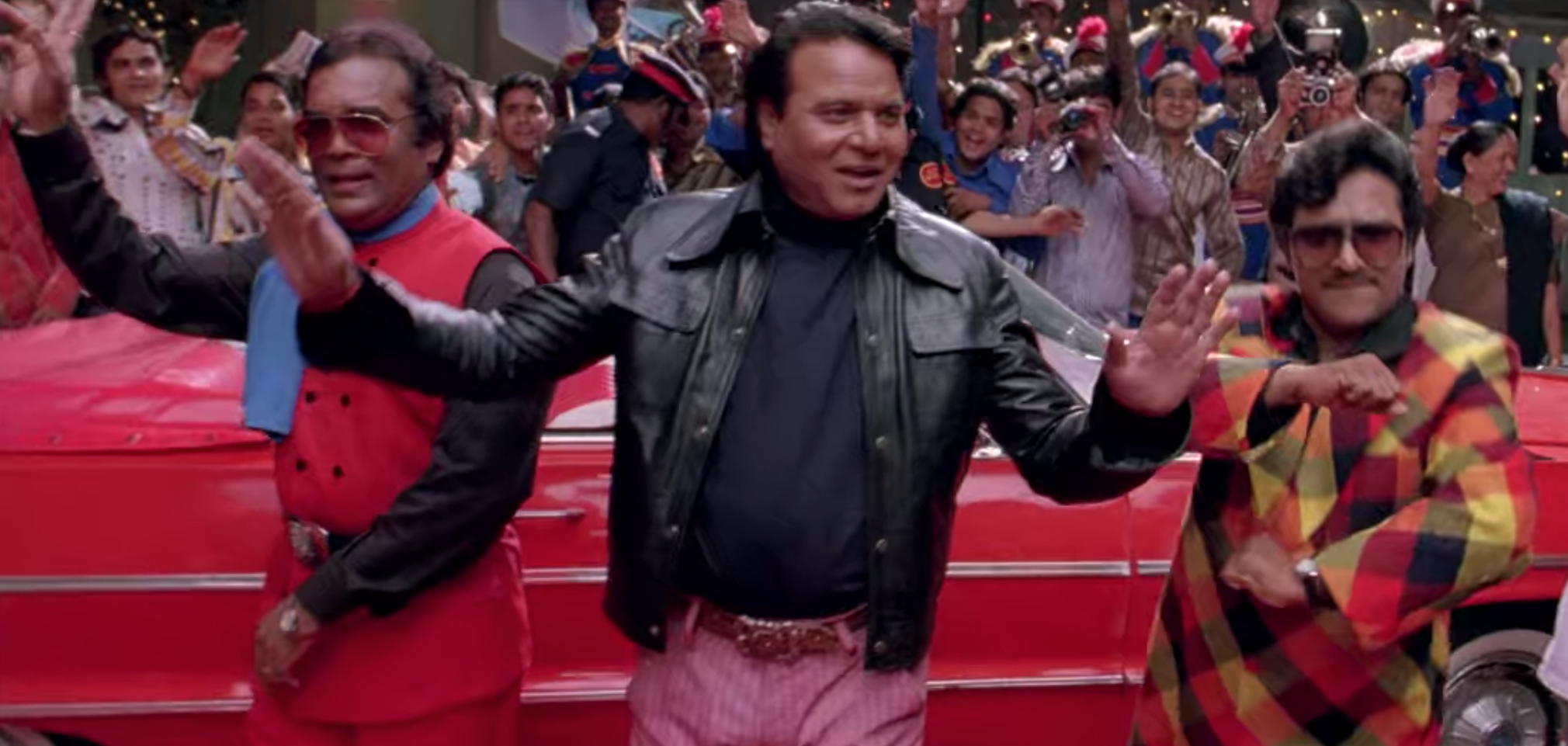 6.
Do you really have ceiling fans in your theaters?
7.
Where can I buy these incredible purple and pink tennis fits?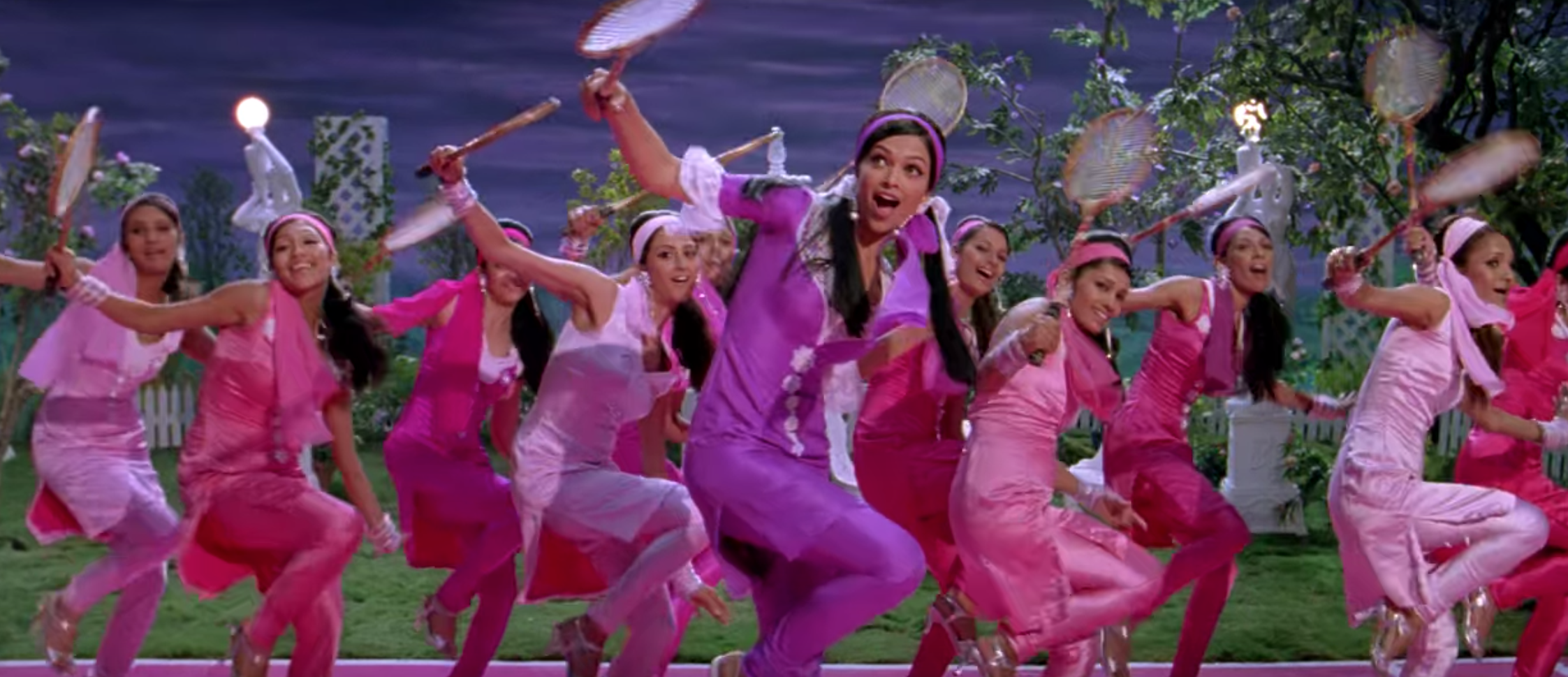 8.
WHY IS NO ONE DOUSING THE FIRE AND SAVING SHANTI?!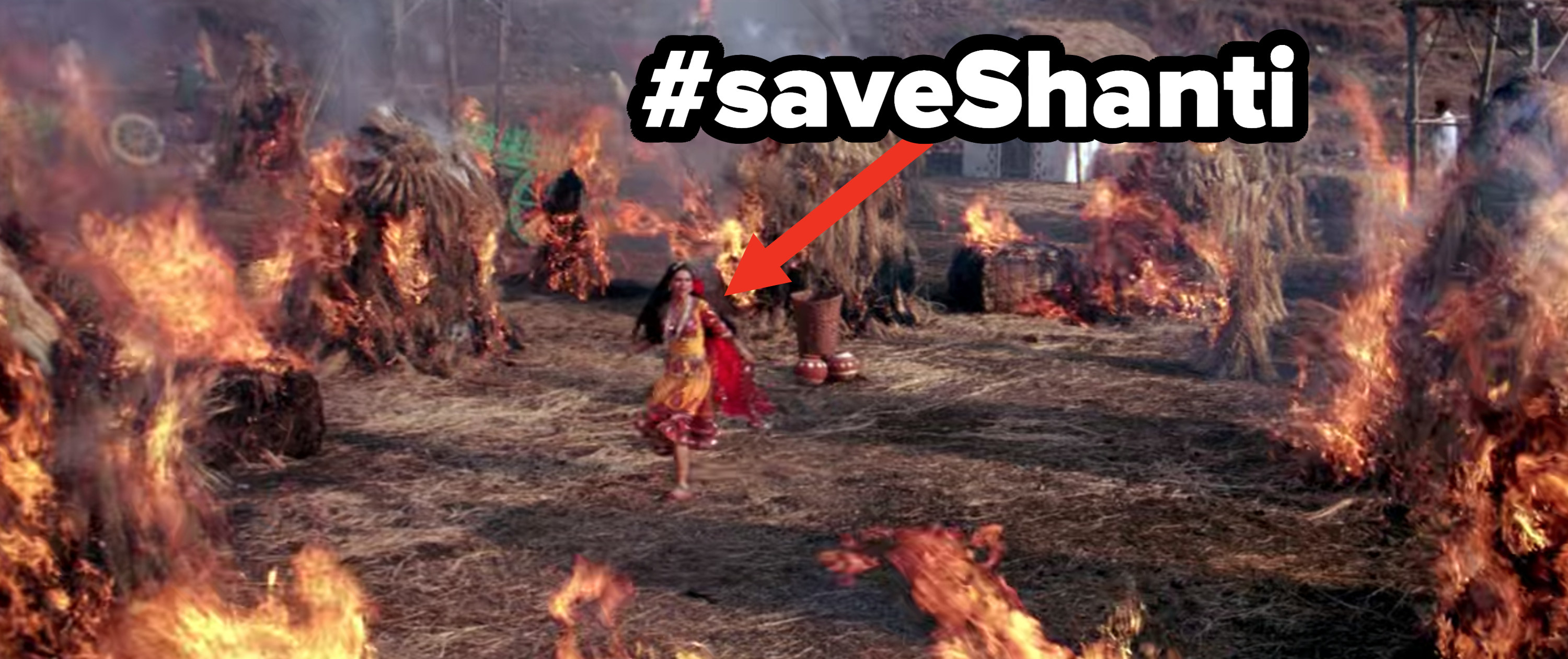 9.
Did I just get transported into another movie?? WHAT IS HAPPENING HERE?!
10.
Is pushing your hair back the ultimate Indian fuck boy symbol?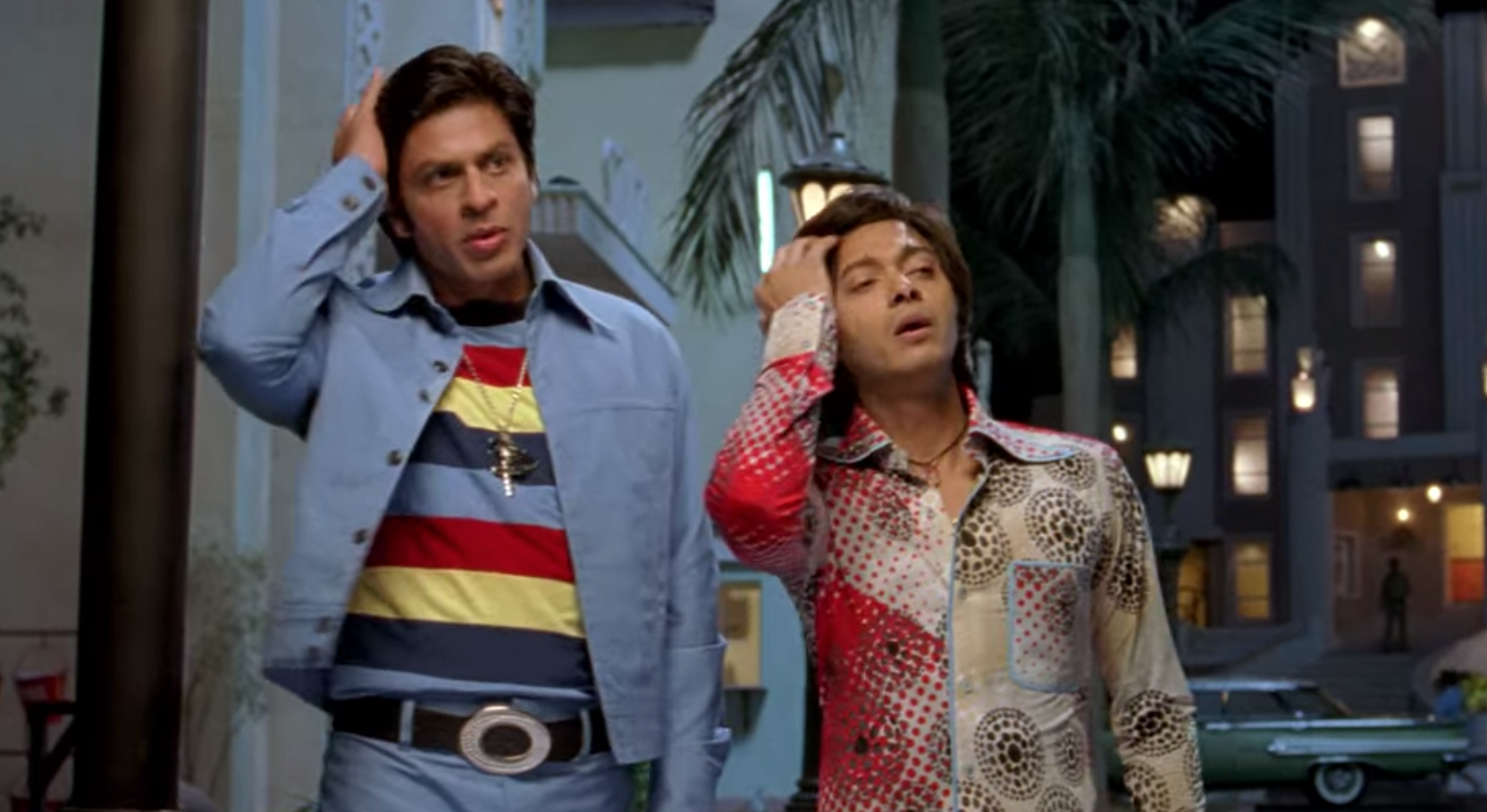 11.
Is there a significance to the snow globe Shanti gives Omi?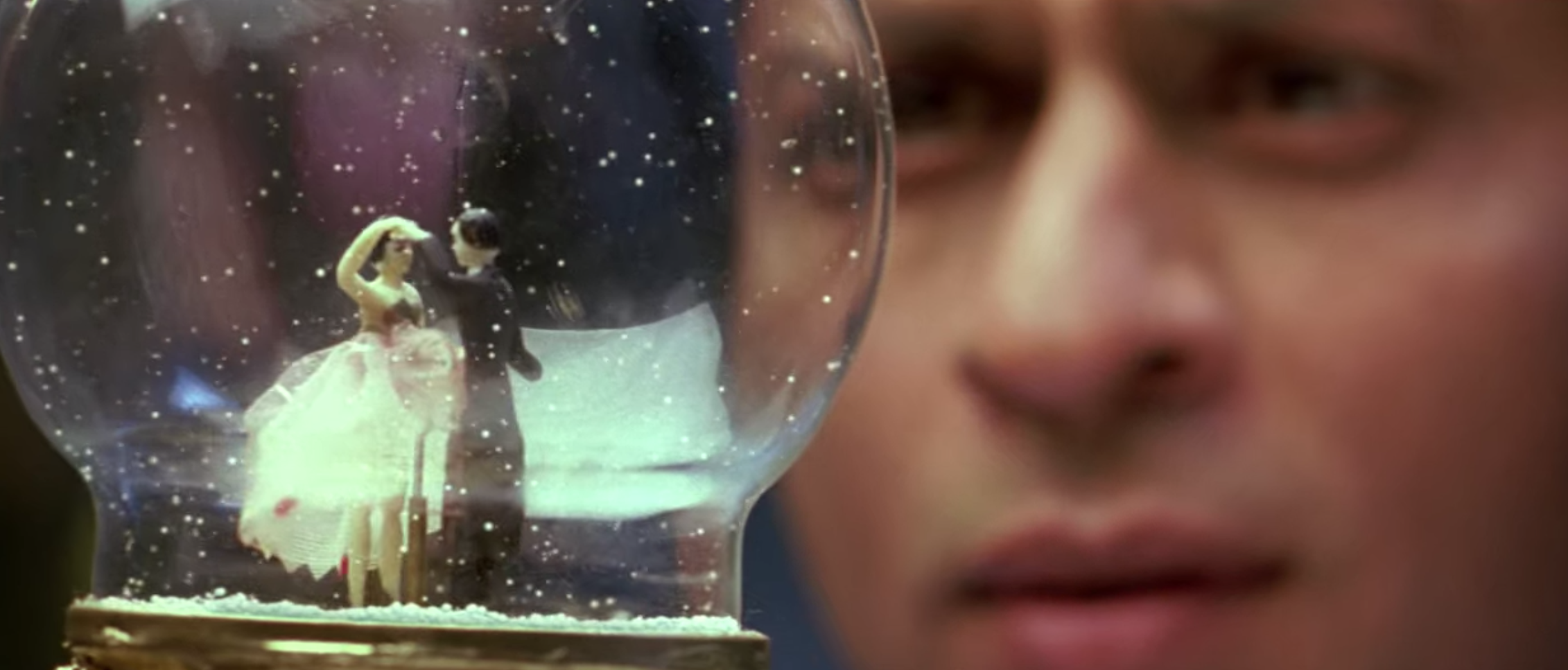 12.
How did Pappu and Omi set up this elaborate date location with such little time?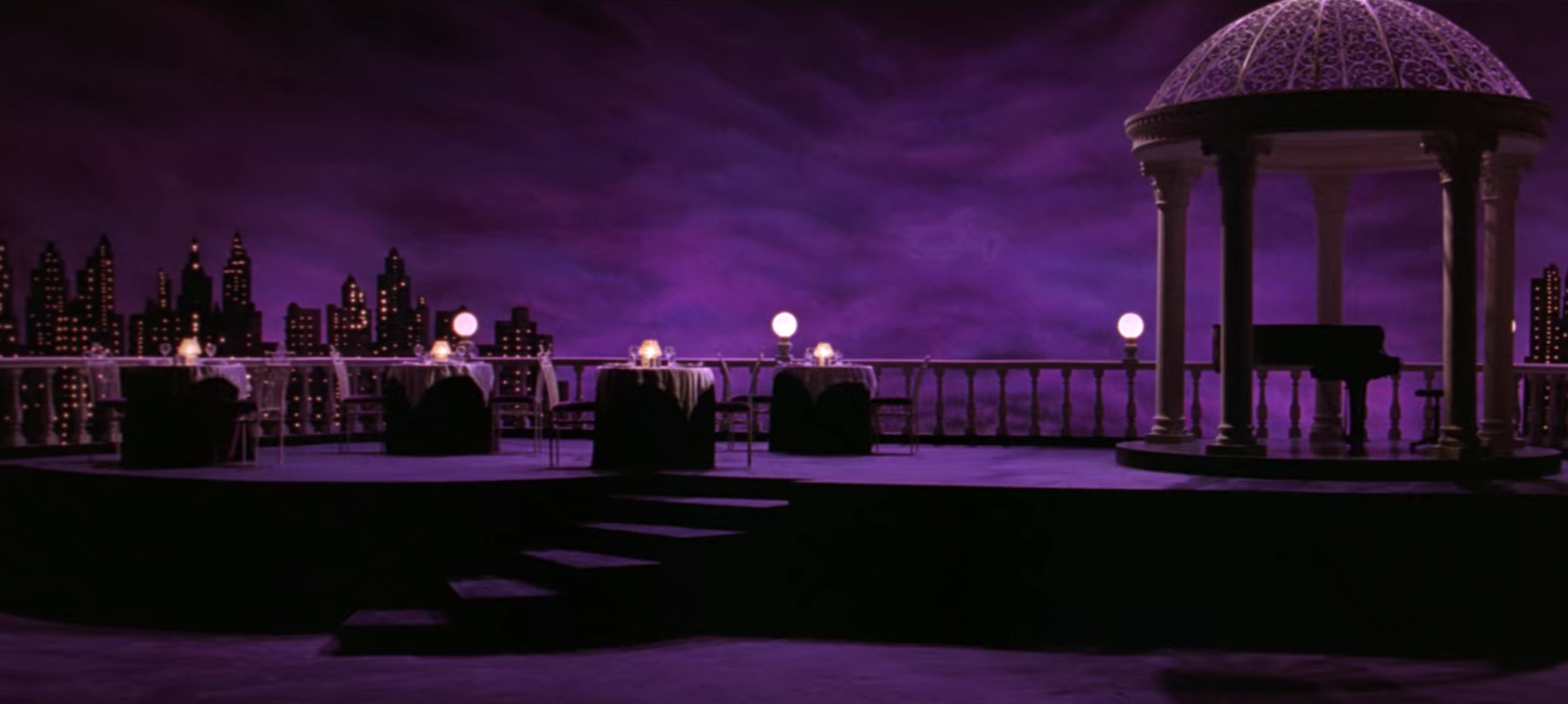 13.
Did the actors sing their own songs in this movie?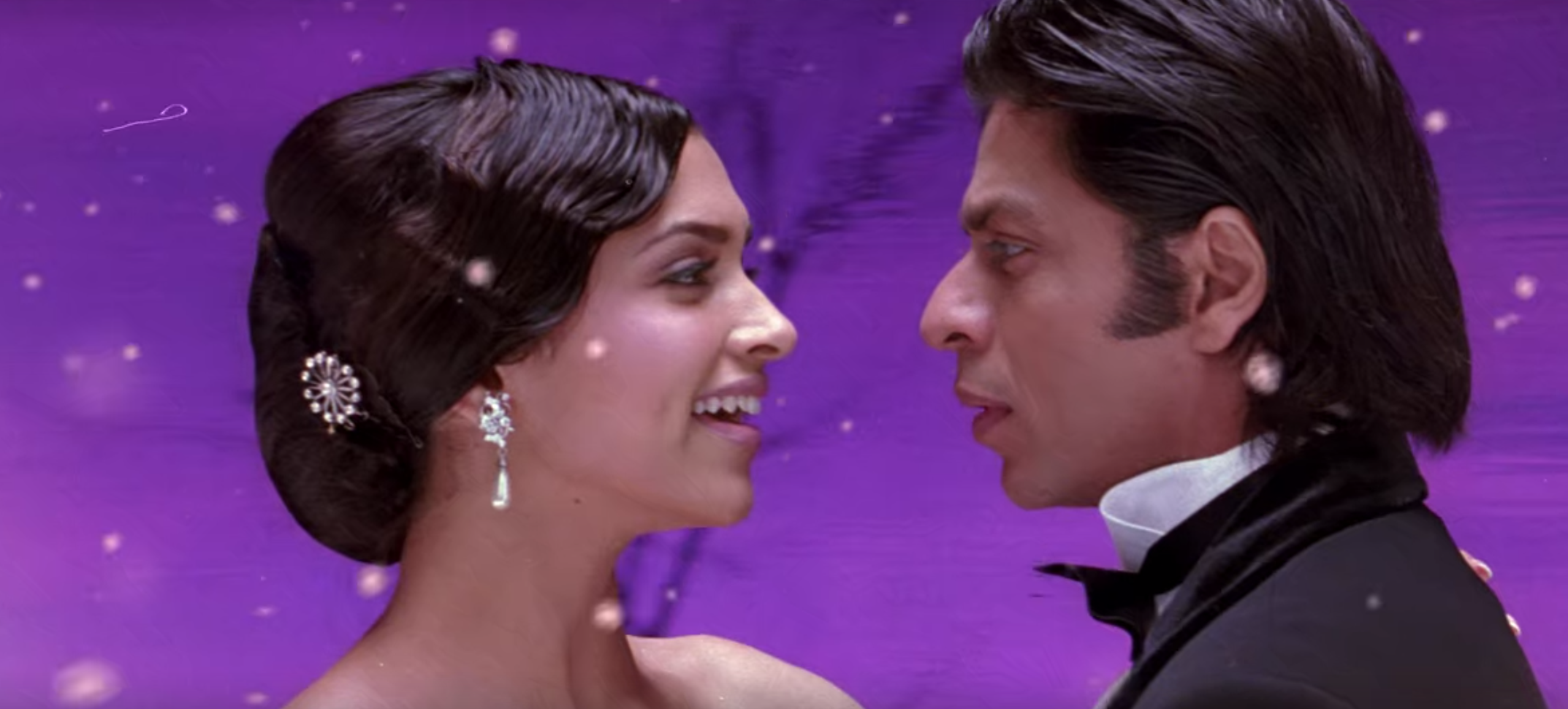 14.
Are bright and colorful costumes considered a Bollywood staple?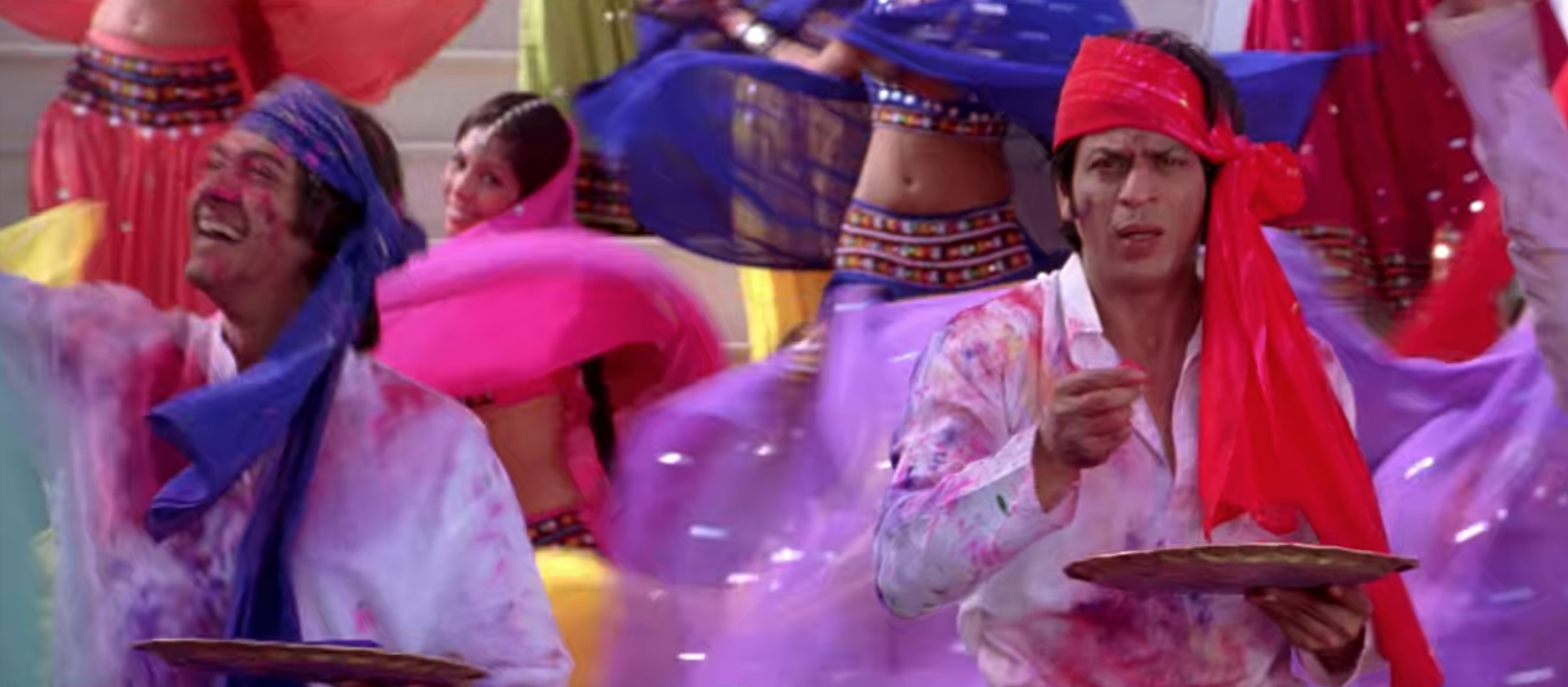 15.
Why is this the second time Omi is creepily listening to Mukesh and Shanti's conversation? Doesn't he have hobbies?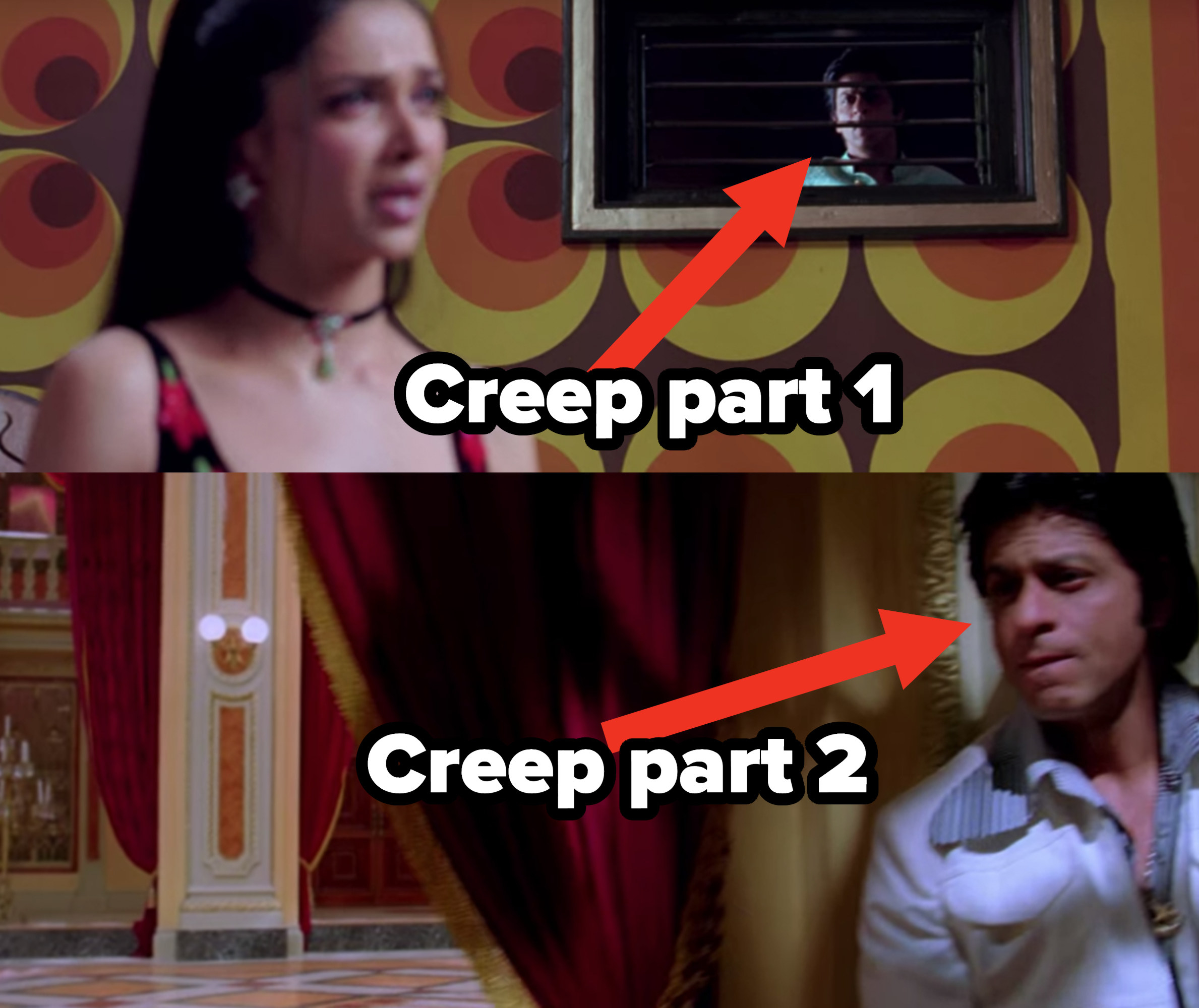 16.
DOES MUKESH'S PLAN JUST CONSIST OF BURNING SHANTI ALIVE?!?! IS THAT NOT A LITTLE EXTREME?!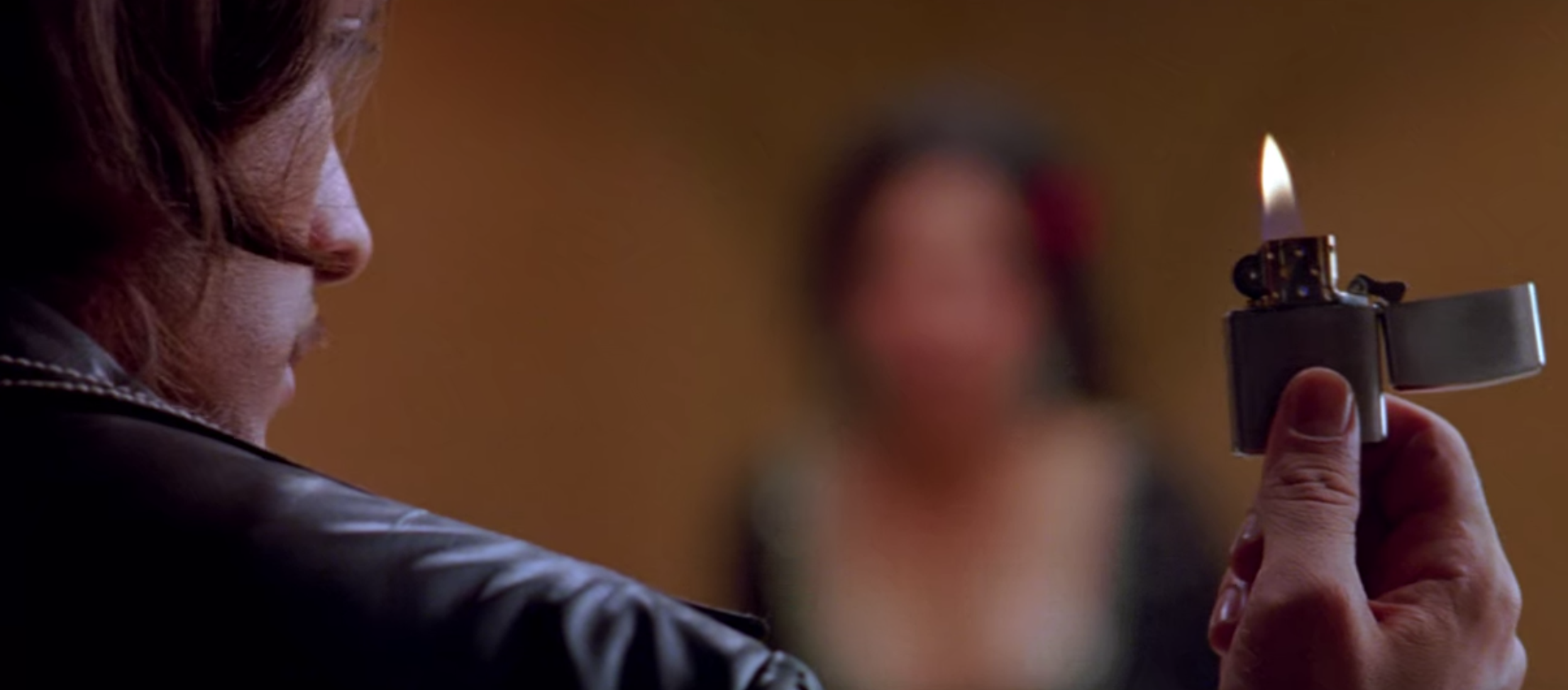 17.
Why does this fire look cartoonishly fake?
18.
HOW IS THERE STILL AN HOUR AND A HALF LEFT AFTER THAT DRAMATIC, HEARTBREAKING MOMENT?!?! WILL I SURVIVE THE REST OF THIS?!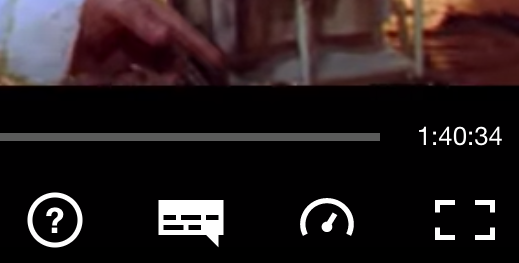 19.
So was the teasing in the beginning of the movie foreshadowing, as Rajesh Kapoor did technically become Om's father?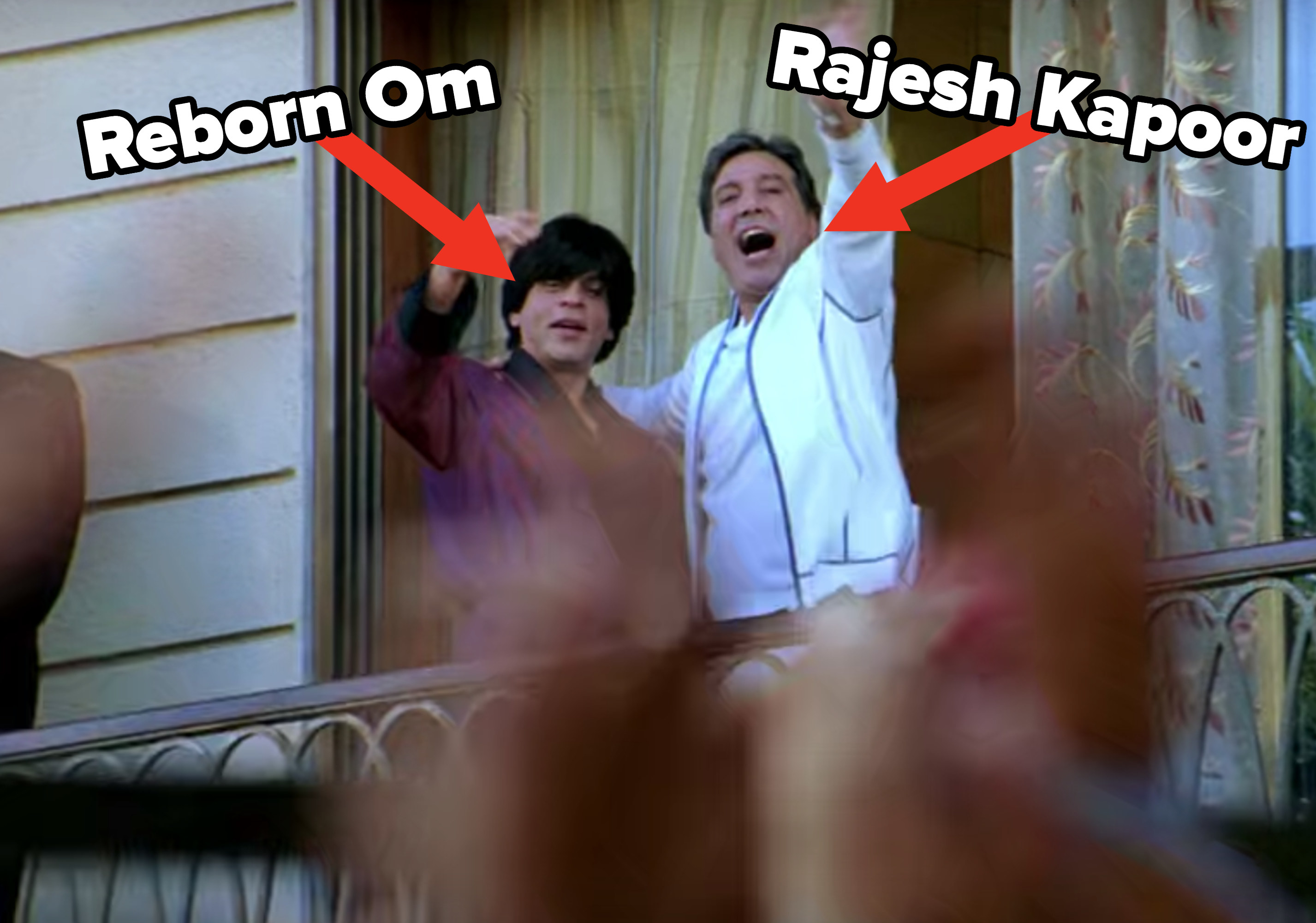 20.
Is it common for the main character of a movie to be referred to as "the hero" in Bollywood?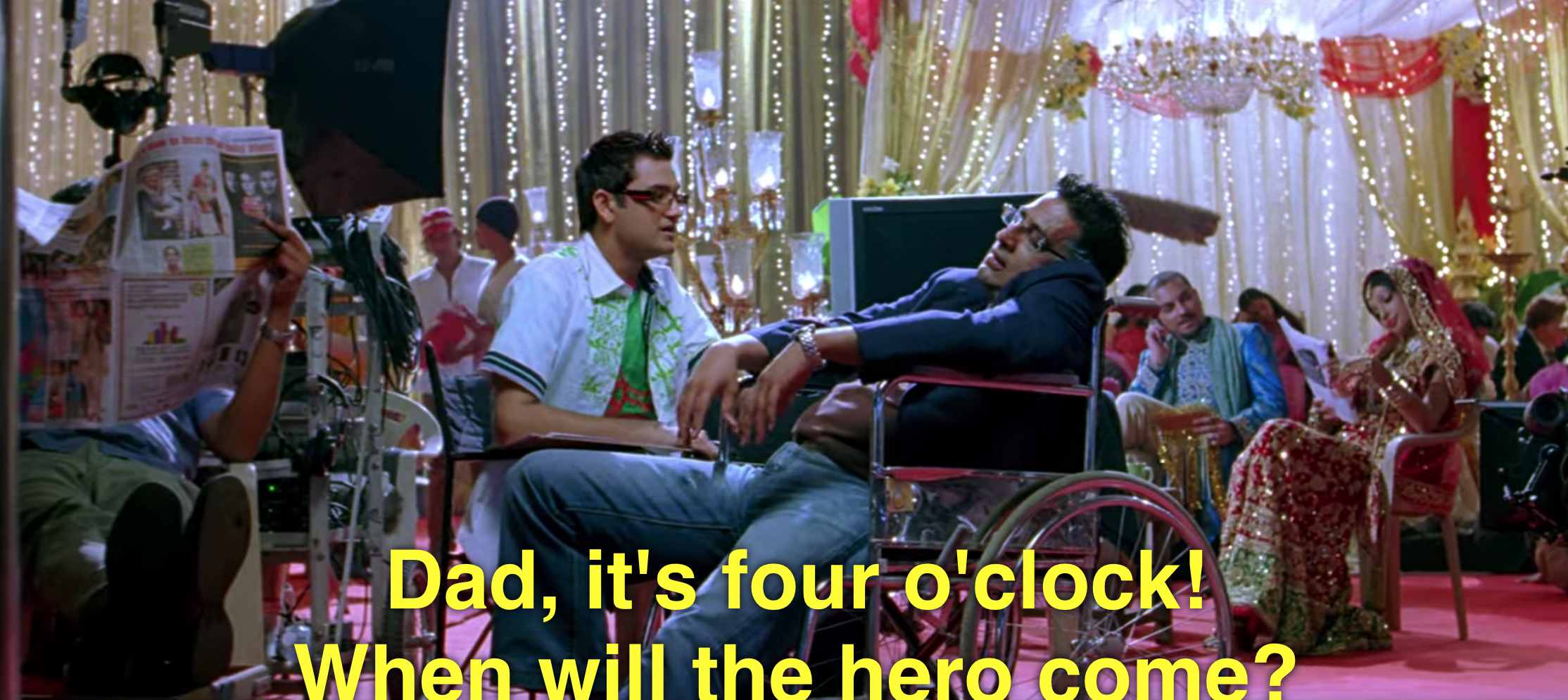 21.
Why does the "Distress Disco" song slap so hard?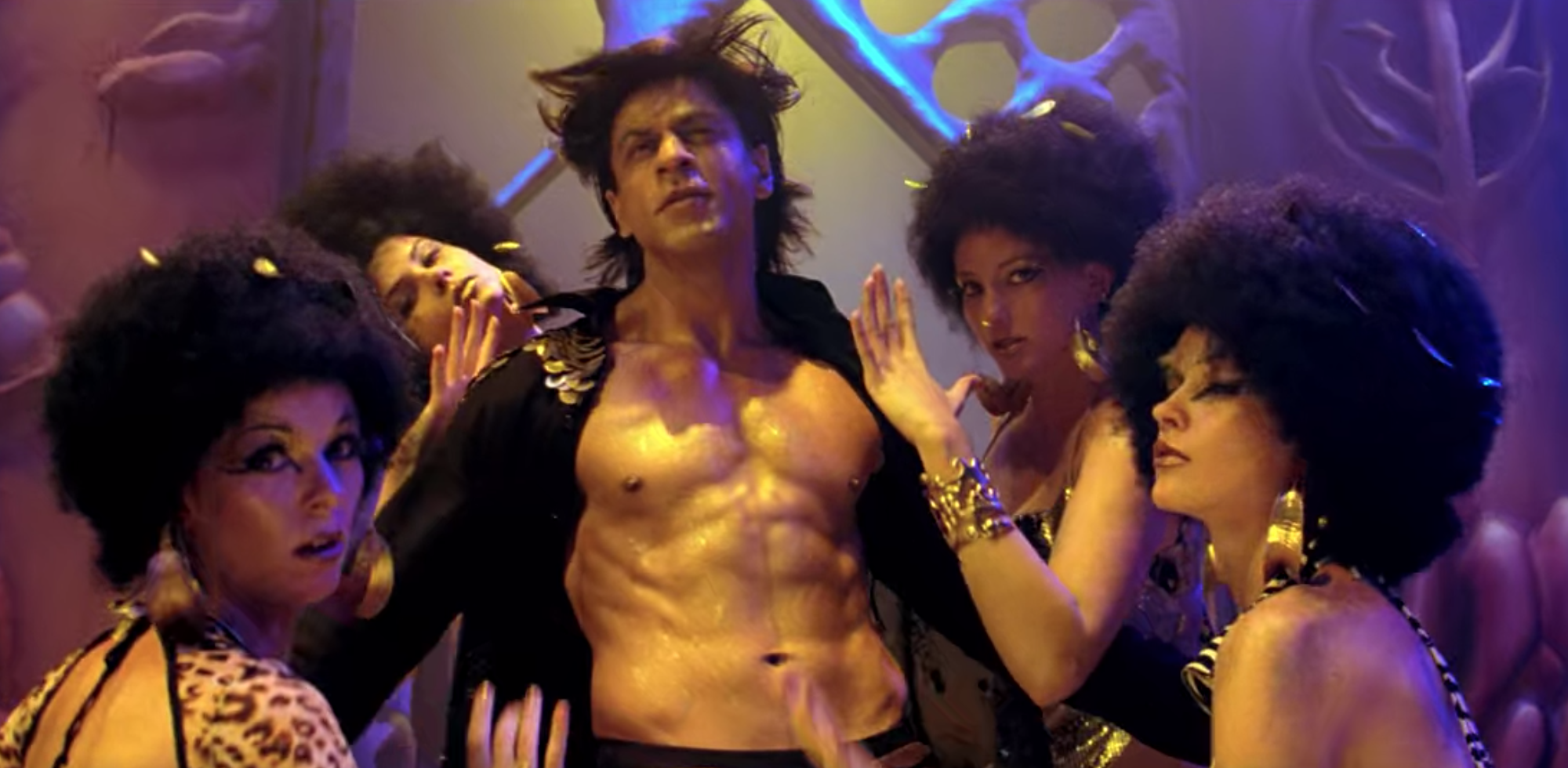 22.
Do a lot of Bollywood films focus on the concept of reincarnation?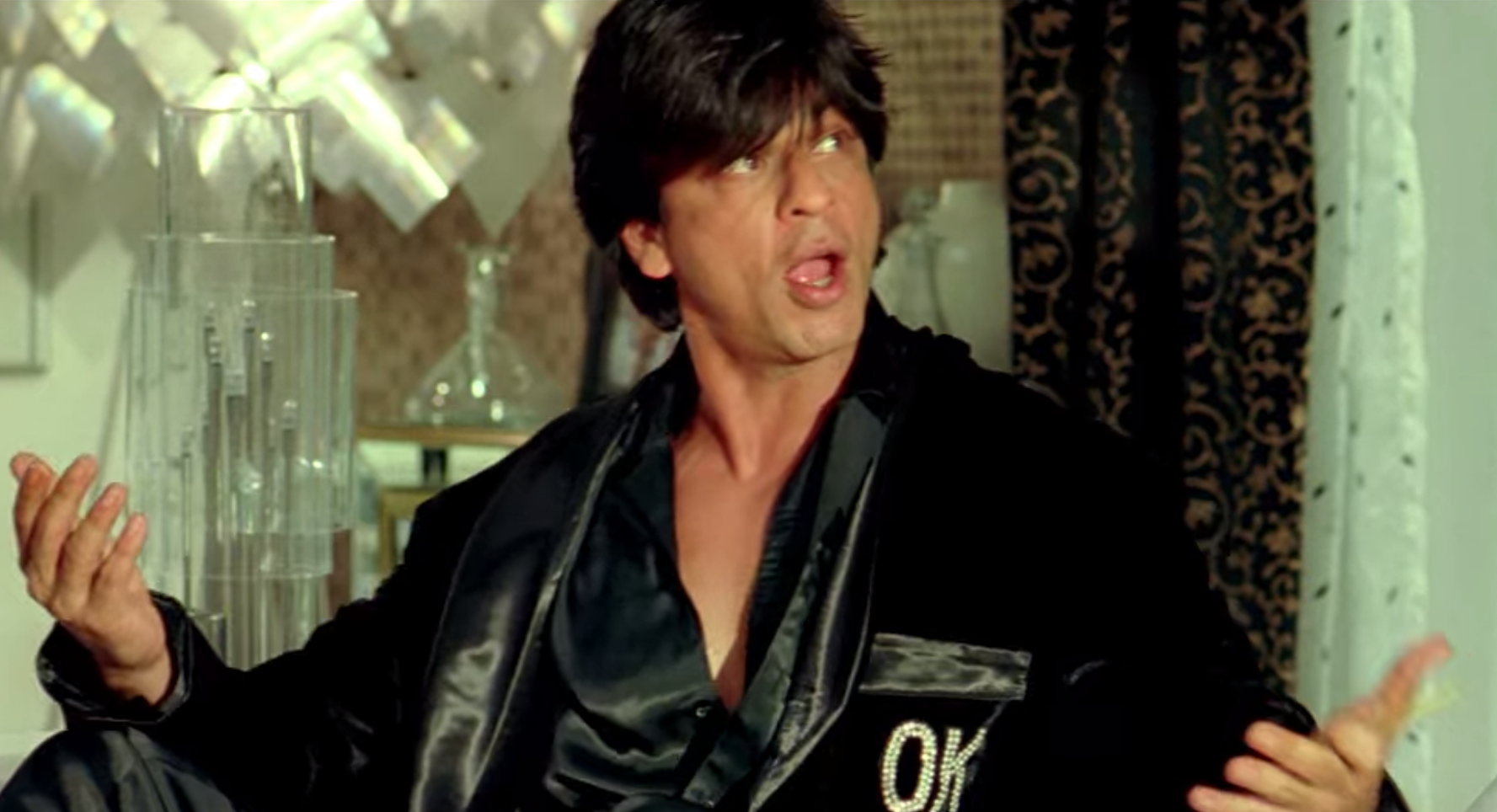 23.
Can you not curse in Bollywood movies? Are you not allowed to in general or is it just a case-by-case basis?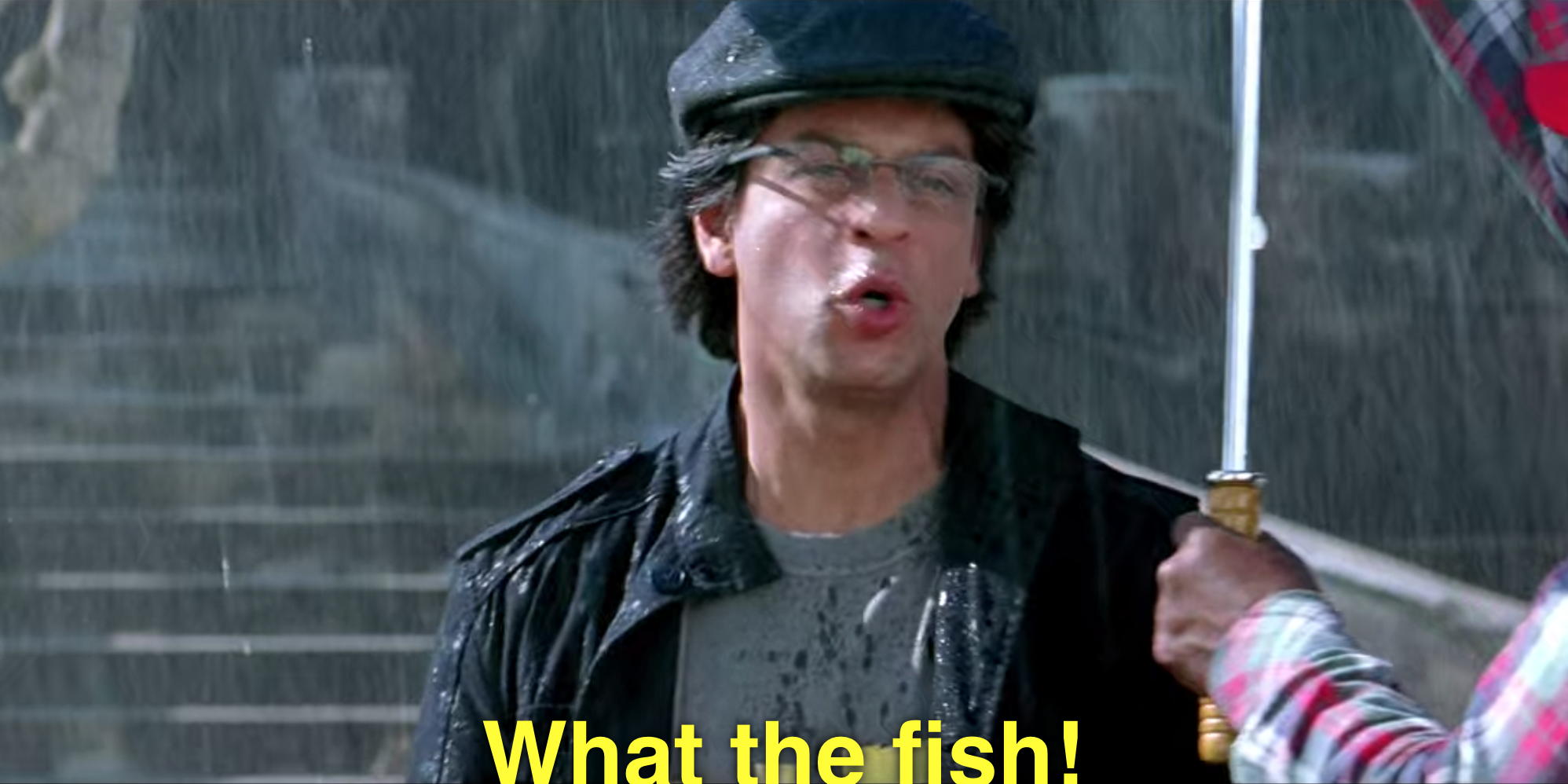 24.
Did this man just pull a gun out at an awards show?!?!?!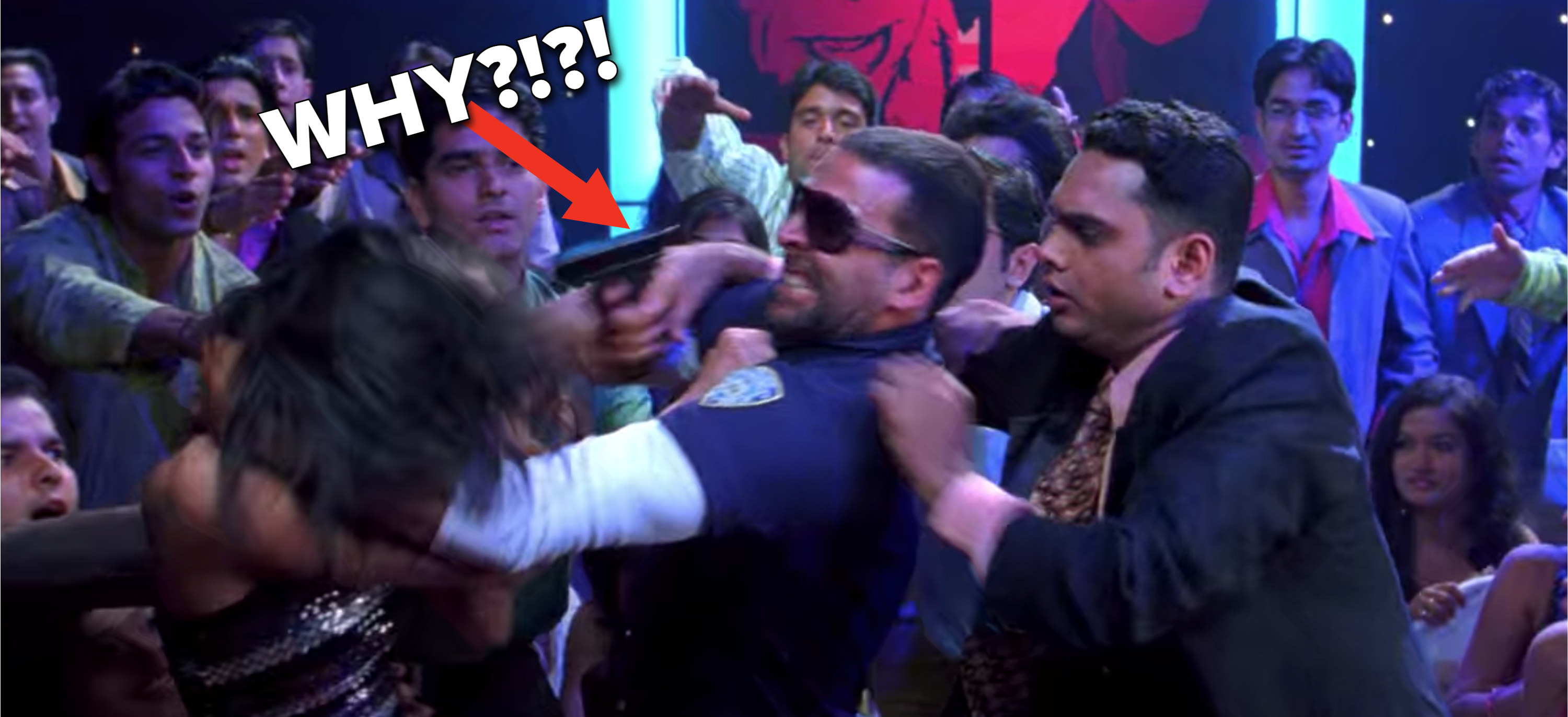 25.
How did Mukesh not recognize the similarities between the movie scene and the night he MURDERED someone?!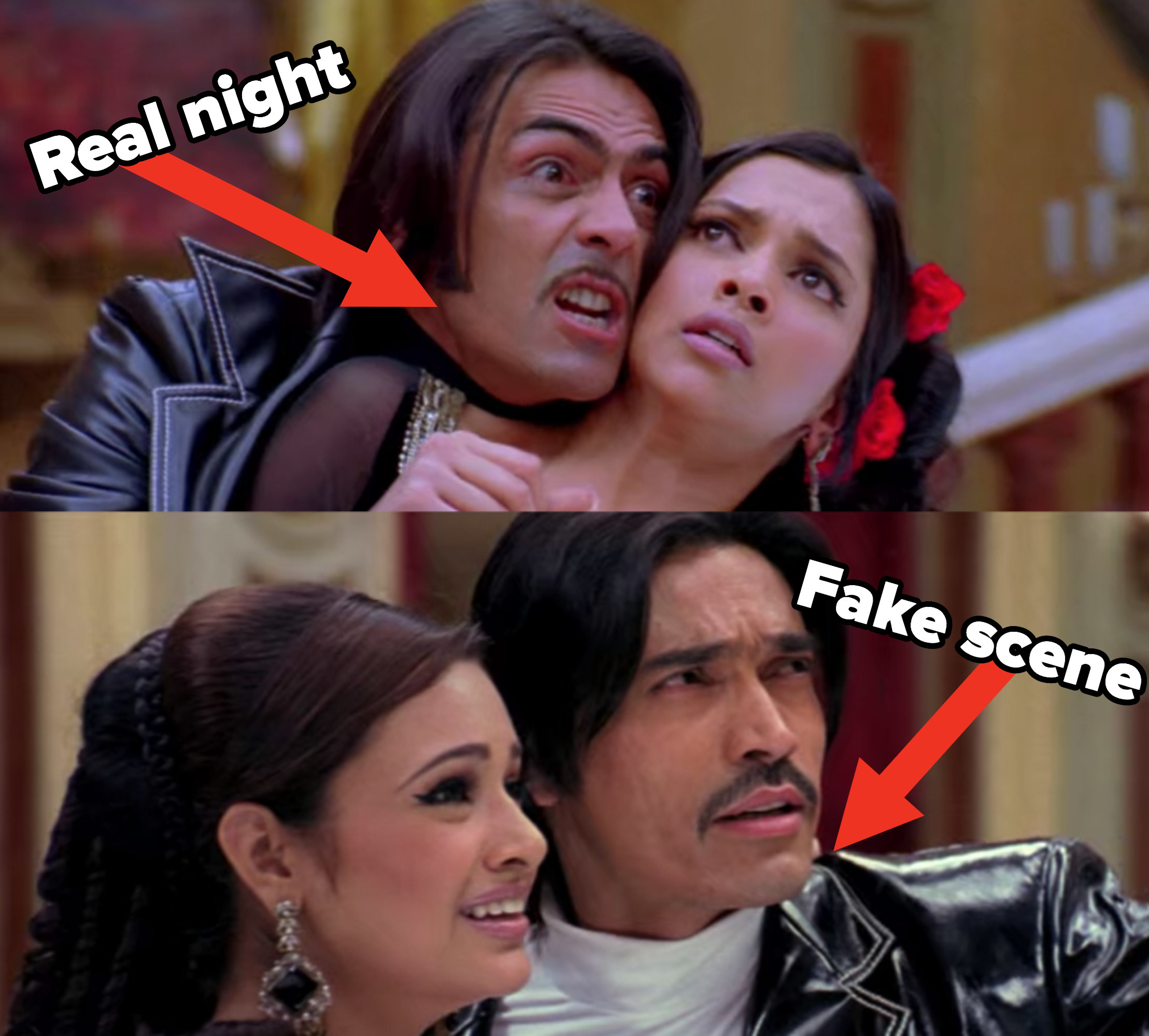 26.
Why do all the buildings in this movie catch on fire?? Are they all extremely flammable or something?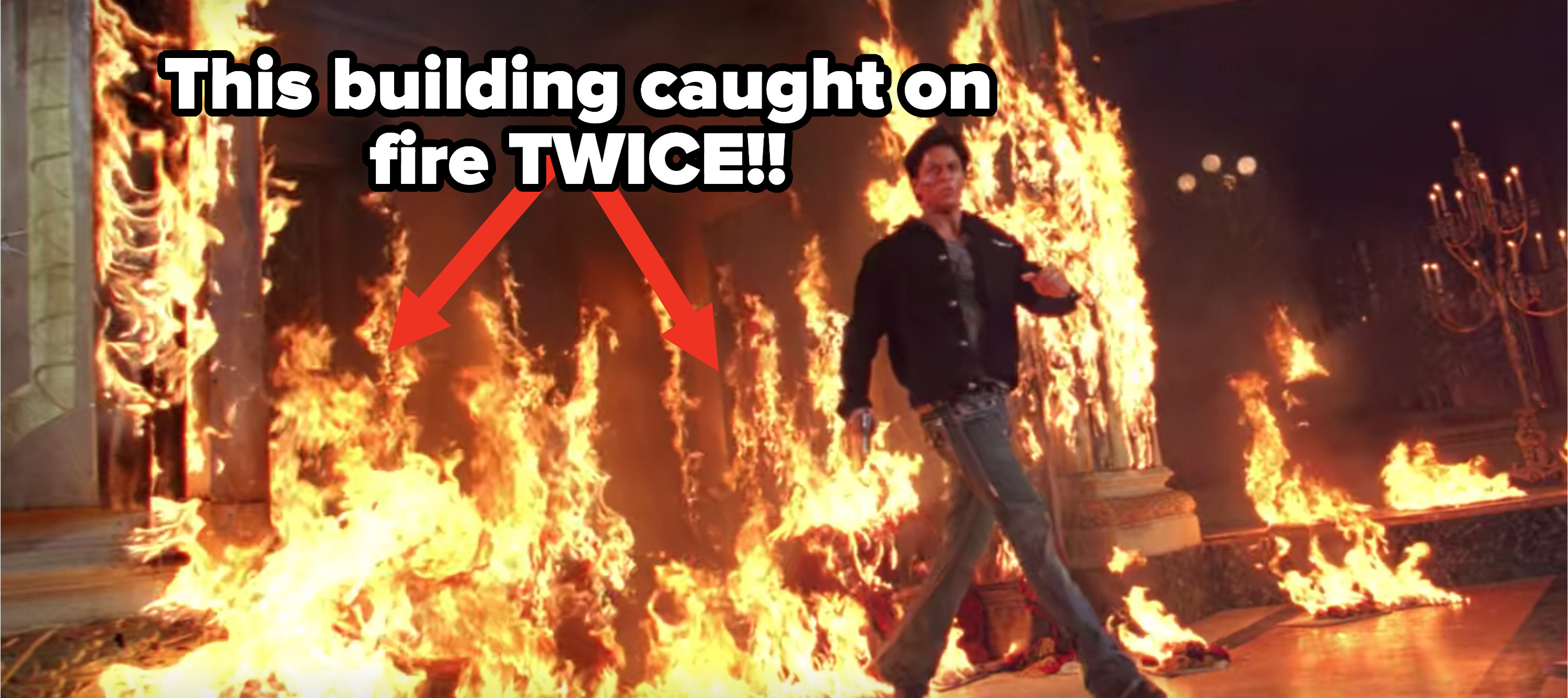 27.
And finally, when can I watch this again?!?!