It's no secret that some celebrities didn't really get it when it comes to past Met Gala themes, but Billie Eilish is not one of those people. She just SLAYED the Met Gala beige carpet like no one else tonight.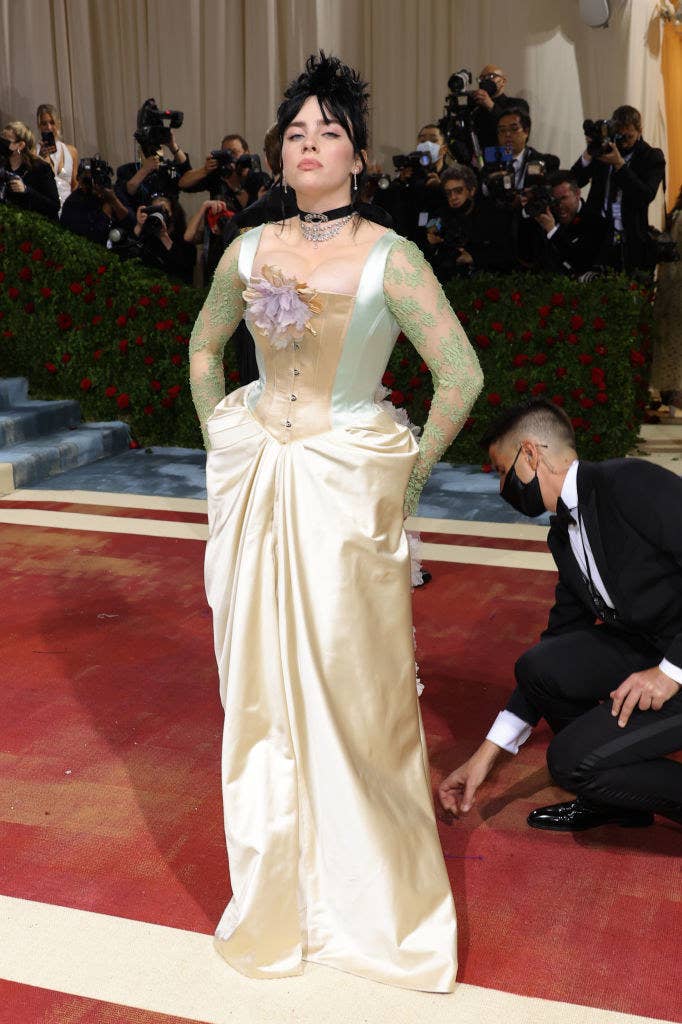 Following this year's theme of "Gilded Glamour," Billie's ensemble perfectly encapsulates all of the glitz and wealth of old timey New York.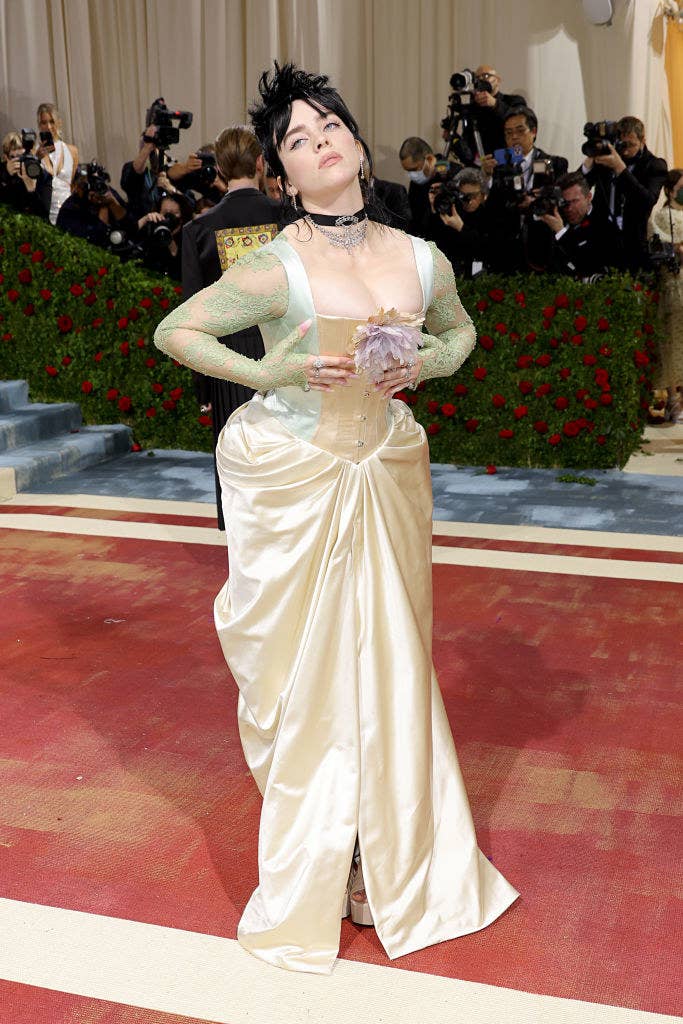 Plus, I would be remiss if I didn't mention that homegirl wore a real-life bustle, which is a "device for thrusting out the skirt at the back of the waist." Like, she truly went all out for this theme, and we THANK her for it!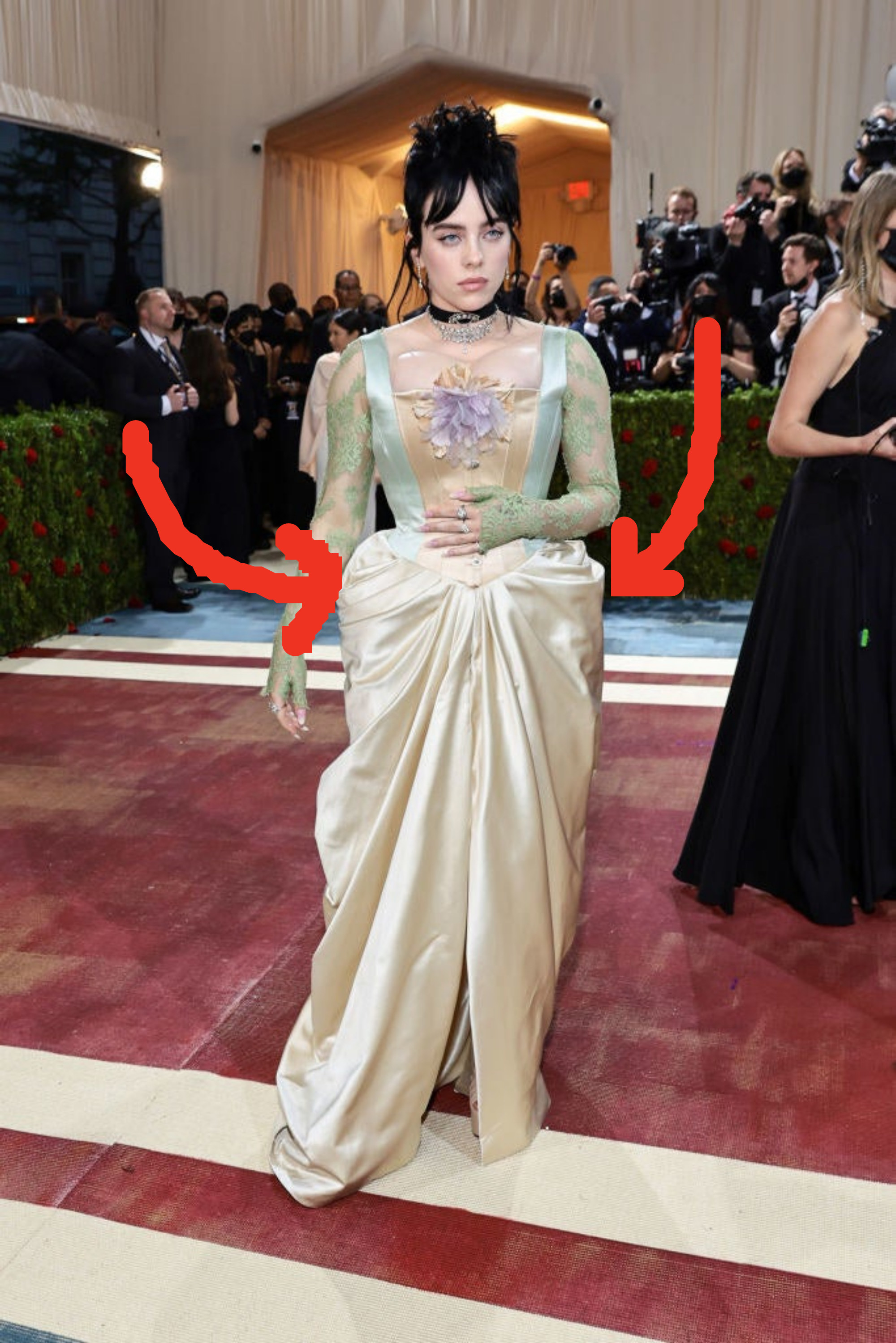 Long may Billie reign as our new Met Gala queen!