Actor/dancer Alyson Stoner has recently revealed her harrowing journey as a former child star and the toll the experience has taken on her mental health in a heartbreaking op-ed.
In an interview with BuzzFeed, Stoner described her decision to come out with her story as a "contribution combining my expertise and experience with a purpose to improve conditions for current and future generations."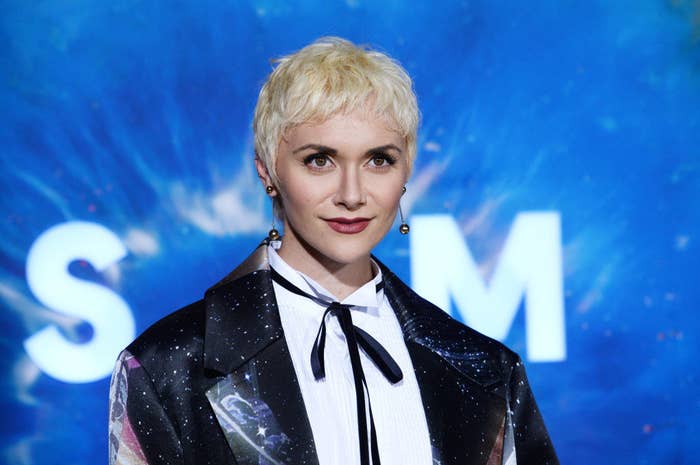 Stoner explained the "toddler to train wreck complex" as a "full-fledged system [that has been] expertly constructed and bolted in place by censoring the harm happening behind the scenes, manicuring aspirational lifestyles and outcomes, and then watching young lives tragically implode."
When asked how she would shake up the industry with solutions to these rampant issues, Stoner explained that, since we created the system, we can re-create it as well.
"First, we could shift child labor laws in all 50 states. Second, [we should have] professionals on set, that could be an entertainment psychologist, mental health practitioner, etc. and their sole job is to advocate for the child's well-being. Third, better union regulations. [Actually seeing] the union invest in mental health services. I didn't hear about that growing up, and I've been doing this for over two decades."
Stoner also emphasized the need for "client representatives," people who would act as a liaison for the child and their families and explain how embarking on the road to stardom could affect them mentally, physically, and financially.
Stoner then went on to explain how, as a culture, we can work to help child stars separate themselves from the characters they portray, as that distinction is incredibly important when it comes to a child's developing psyche.
While Stoner stressed that we collectively need to reevaluate why the concept of child stars even exists, she was hopeful in her efforts to continue the conversation around protecting kids in the industry. "It's just a launching pad. Like, let's explore what we've created and what needs to be reimagined."