I love pictures. And I'm not just talking about Instagram selfies (although I am a fan of those too), but like actual physical photos. As someone who grew up filling scrapbooks with pictures of my friends and family, I was definitely excited when instant cameras came back in style.
Alas, there is no denying the fact that our phones are *much* more convenient and better quality when it comes to snapping a photo in the moment. Which is why my Fujifilm Instax Mini Link Smartphone Printer is one of my absolute favorite things I own.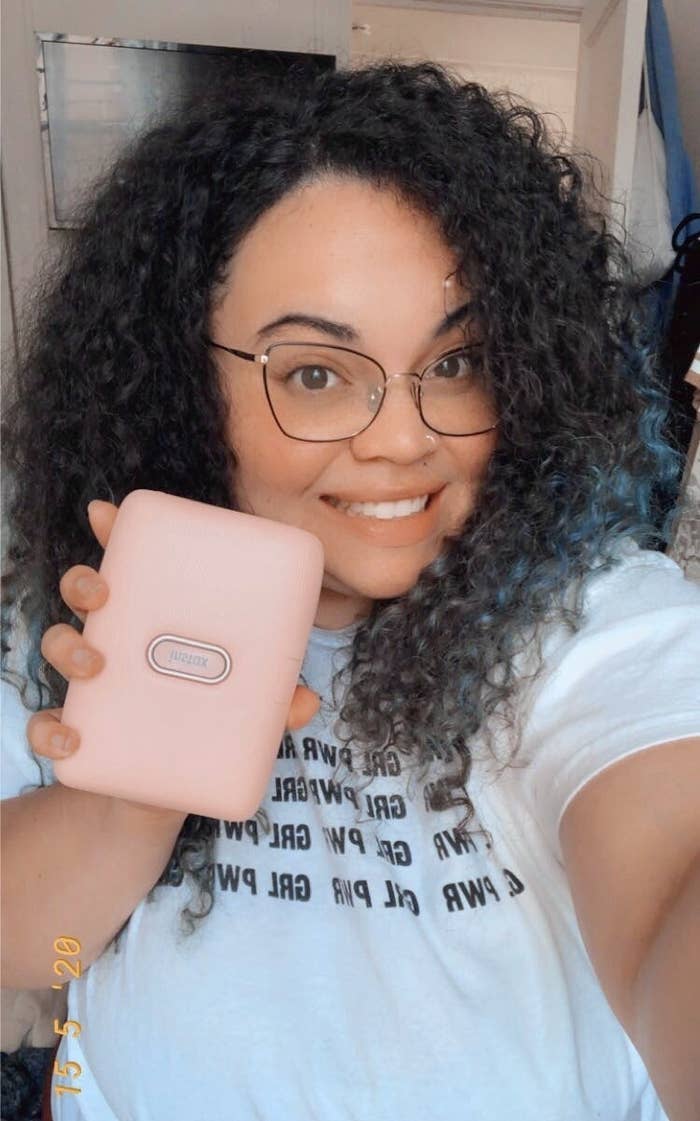 This adorable portable printer allows me the joy of having physical photos plastered around my room, without having to carry around a bulky camera that never fits in my purse.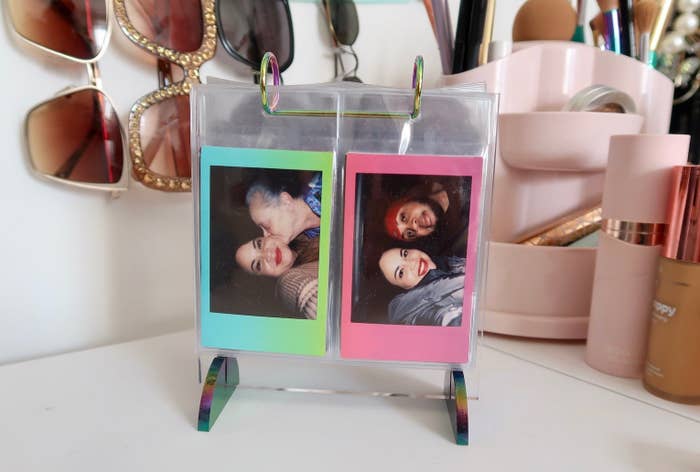 In addition to looking cute on display in my room, I've also loved using prints in my planner and on vision boards. I've even printed out some quotes I found on Pinterest.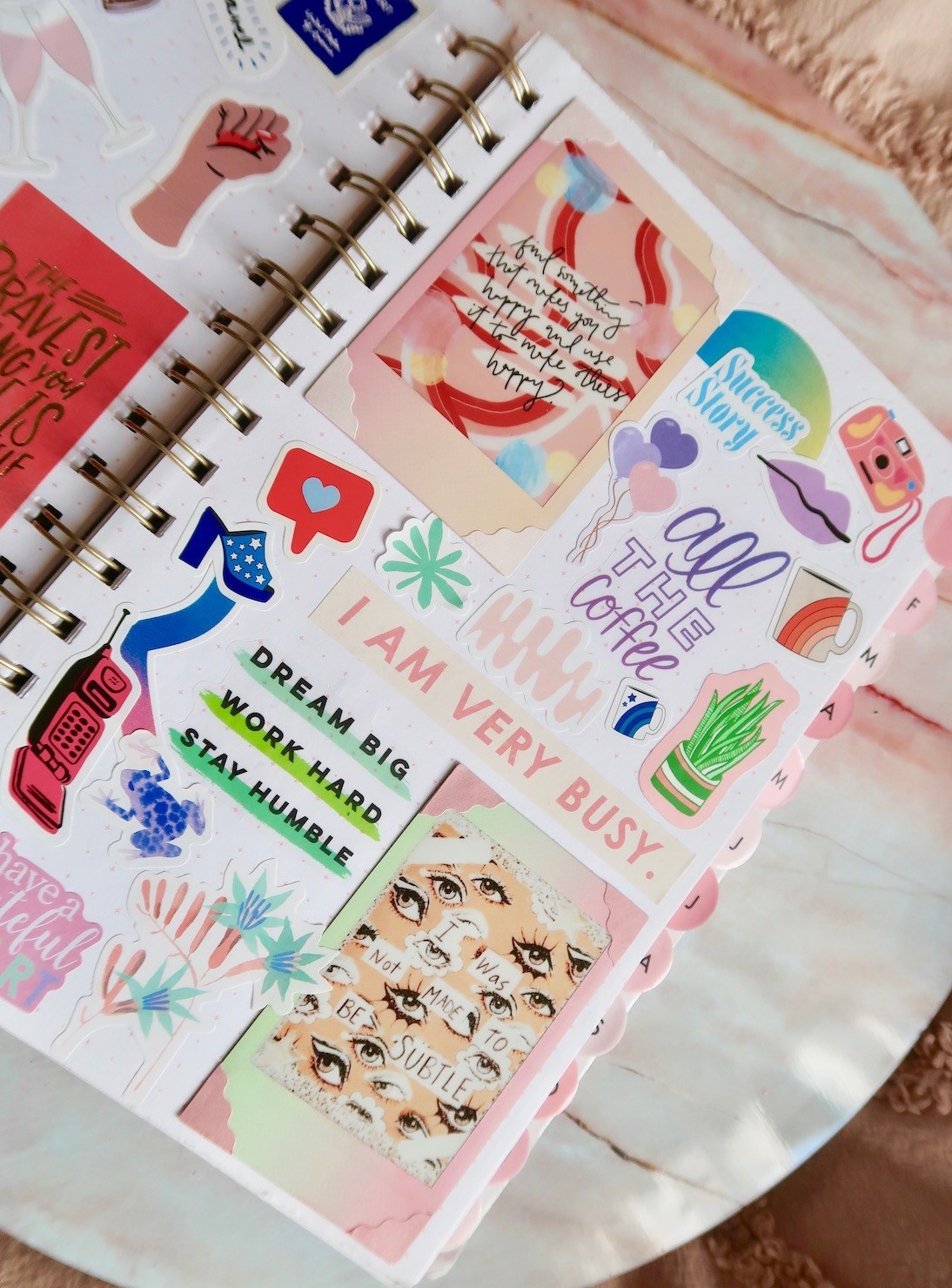 And if you are already a fan of Fujifilm Instax Mini cameras, then you'll be thrilled to know that this printer uses the exact same film.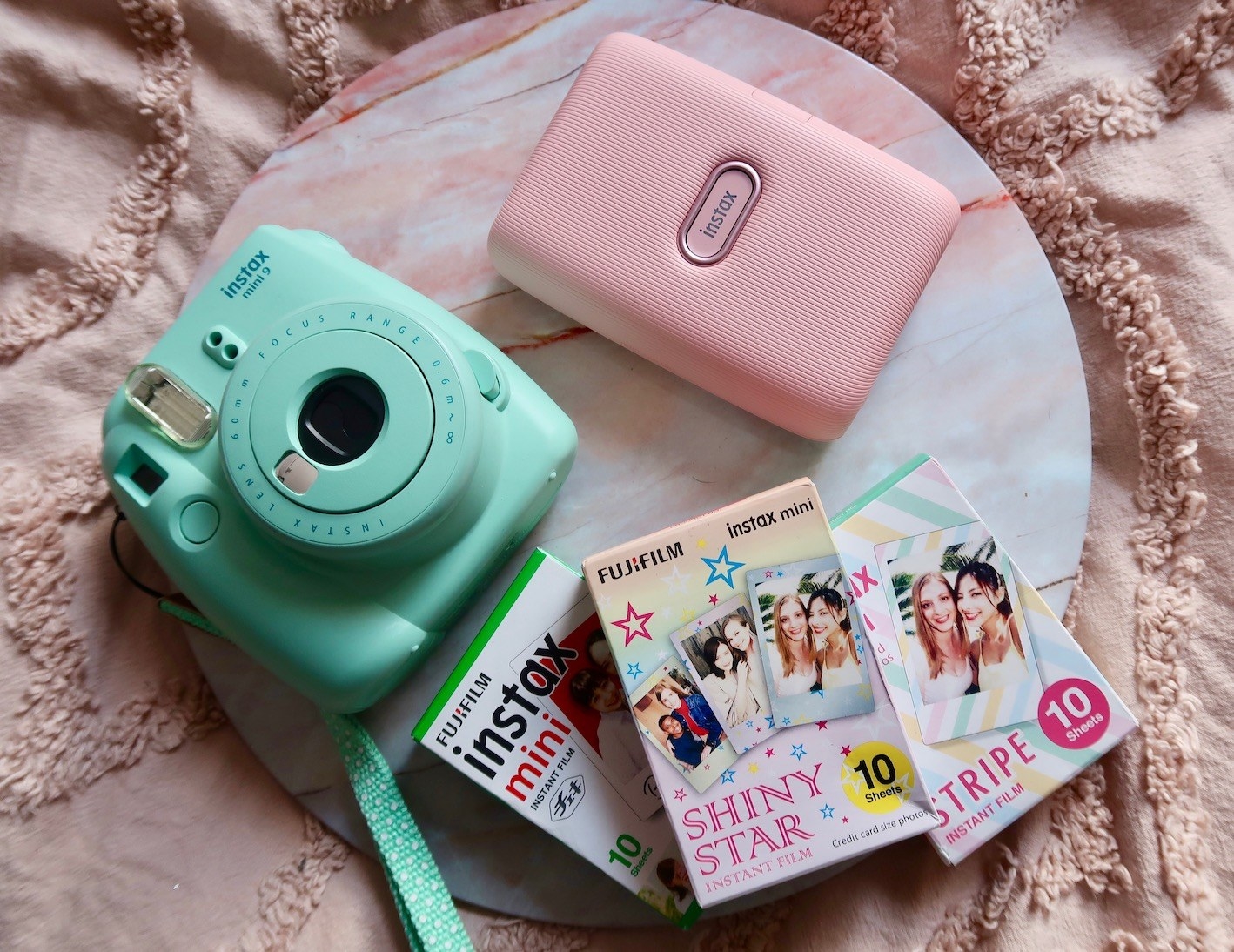 The printer is super user-friendly and allows you to print off ~any~ picture from your camera roll through the Instax Mini Link app. Once the app is connected to your printer, you can import your photo and then you're given tons of creative options. You can adjust the crop of your photo, add a filter, or even make a collage!
The app even has a "match test" game where you can import or take a photo of you and a friend, partner, or whoever you want and it'll give you a compatibility score printed on the photo.
If you need a little more convincing, check out what some reviewers had to say:
"For the longest time, I'd been wanting Polaroid photos, but didn't want the hassle of taking photos with a Polaroid camera. This was the perfect gift! The printer is so straightforward and prints the photos in just seconds. However, when you use the printer, make sure your photos have adequate lighting or they won't get enough exposure. All in all, I'm very happy with this purchase." —josephine3
"This is a modern day version of Polaroids. I like the fact you can choose what photos to print. I just got my film today and printed all the photos I wanted for now. The printer is easy to use, chargeable, and you can take it on-the-go. It would be good for a party and you can hand out picture party favors." —Irisheyes5007
"I had bought a Fujifilm Instax Mini 9 previously to take on a road trip. The novelty of an instant camera wore off fast as the photos were poor quality. This is a MUCH better option. Simply print high-def photos from your phone! They turn out so much better." —Kathryn F
The printing quality is basically the same as a Fujifilm Instax Mini camera, except since the photos are originally taken with your phone or digital camera you can adjust the brightness and contrast manually, so the photos usually turn out looking much better as a result. No awkward flash or bad lighting that usually leads to wasted prints (and wasted money).
Do you love online shopping? Join our Facebook group, BuzzFeed Buy Me That, to talk all about your favorite products, share photos, post discount codes, and ask the BuzzFeed Shopping team for recommendations!