What floor of Dolson do you live on?

The laundry room (with the trolls)

Which instrument do you play?

What is your favorite tv show?

Anything with Japanese subtitles

It's Always Sunny in Philadelphia

What's your favorite food?

Relationship status?

What is your favorite thing to do?

What is your catchphrase?

[Insert random Asian noises]

The FitnessGram™ Pacer Test is a multistage aerobic capacity test that progressively gets more difficult as it continues. The 20 meter pacer test will begin in 30 seconds. Line up at the start. The running speed starts slowly, but gets faster each minute

Ya like jazz?

How do you treat your lady?

You know I'd drive 500 miles. You know I'd drive 500 more.

Who is your favorite superhero?
Which GoodBoy™ Are You? Frankie Or Justin?
You are Frankie. You are THE Frankie. Are you asian? Well, you are now. Though it appears that all that matters in your life is anime and percussion, you've got a special soft spot for your close good friends. Your average Saturday night consists of 70% happy Frankie and only 20% sad Frankie. (The other 10% is dedicated to being asian). It doesn't matter where you live, because you love D3 even more than you love black jeans. You've got a heart of gold and you love your family. Even though you tend to be a bit hard on yourself, your combination of friendliness and sheer talent is enough to get you through even the roughest of patches. You rock, and don't you forget it. *Insert Japanese*
You've probably broken your tooth once...or twice, and your humor sometimes might not click with some people, but everyone knows you are the Meme L'ord Supreme. And despite all of that, you're just a fun-loving guy (or girl) looking for vocal jazz and dental hygiene in your life. You're a gifted musician with a knack for vocal jazz and the F Horn and your knowledge of music theory exceeds that of most musicians'. Overall, you're probably the greatest, nicest, and most understanding person on this earth and would go to great lengths for your family and friends.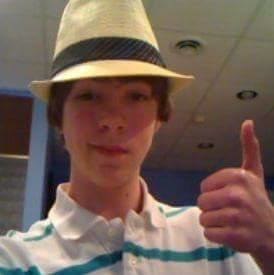 This post was created by a member of BuzzFeed Community, where anyone can post awesome lists and creations.
Learn more
or
post your buzz!