This post has not been vetted or endorsed by BuzzFeed's editorial staff. BuzzFeed Community is a place where anyone can create a post or quiz.
Try making your own!
Alpha Cat Thatched Roof Glass House Album Review
After an extended hiatus, Alpha Cat has now returned with the album Thatched Roof Glass House.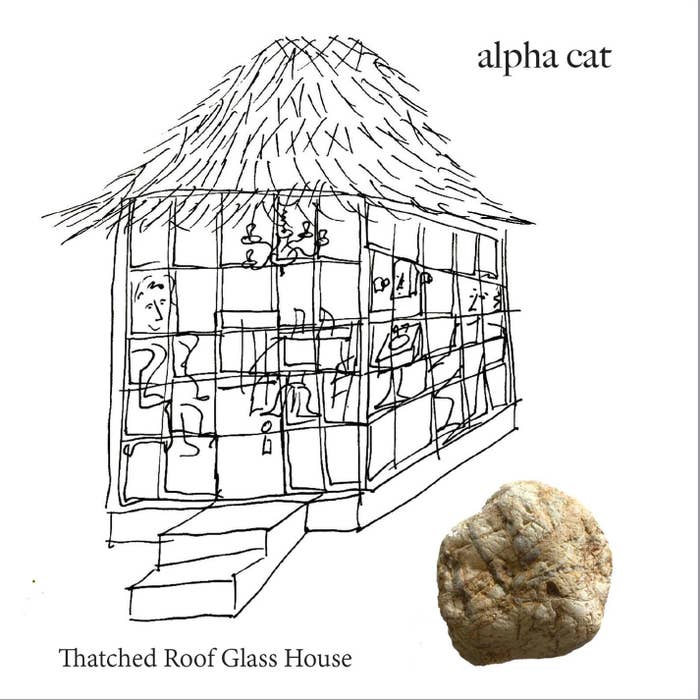 As one of those women who grew up being a suburban Riot Grrl, I have to admit to having a certain "sister's doing it for each other" attitude. I love being a writer slash artist and tend to enjoy when I see women doing the same thing and doing it well. Elizabeth McCullough was doing multilevel art projects that included film, photography and music since the late seventies and early eighties. She comes from the same pool from the NYC art scene that spawned punk stalwarts Blondie and Television. After making a great first impression with her seminal release Real Boy which impacted college radio and the underground press she continued to release challenging music. The timing of her release in 2001 called Pearl Harbor could not have been worse. It was in those days after 9/11 and having a release that had sonic touches such as bombs and explosion just did not fit the zeitgeist at that time. It was re-released in 2002 and worked at college radio and press and ended up receiving some best of that year awards. Those unfortunate choices coupled with health issues have sidelined her Alpha Cat alter ego for some years.
She is now returned and has made the stunning Thatched Roof Glass House (Aquamarine Records). Teaming up with musical co-conspirators Fred Smith from Television, as co-producer and guitarist Doug Pettibone from the Lucinda Williams and John Mayer orbit. She also added into the mix Chris Butler of the Waitresses on bass and Jason Harrison Smith on drums. Jason has laid down the rhythmic foundation for such musical luminaries as Albert Lee, Kelly Sweet and Jethro Tull's Ian Anderson. The musical results speak for themselves. The NYC punk-pop aesthetic shines through with attention and detail. The music is both poppy and underground performance art at the same time. It is also done with the confidence and shine of a woman who has lived life and faced hard times emotionally and physically. Young girls in the same musical fields usually have to manufacture such emotional musical content. Alpha Cat just opens her mouth and it pours with an authority 23-year olds do not have the life experience to muster. Time for press and radio to open their eyes and ears to give it a listen!