1.
Clean out your closet so you can actually see what you have and don't feel like this every time you go in there.
2.
To remind yourself to break out of your style rut and give those often-forgotten pieces some daylight, flip the hangers of each piece you wear the opposite direction when you put them back in your closet. That way you can easily see what hasn't been worn recently.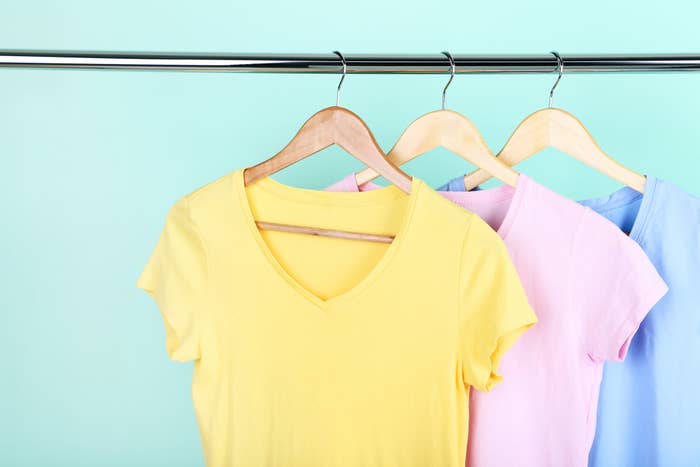 3.
Tuck a romper or a lightweight dress into a skirt, and voila, you've got a new top!
4.
Or pop a sweatshirt, sweater, or even a knotted shirt over a dress to turn it into a skirt.
5.
TL;DR, just think outside the box for new ways to wear things, and don't think of each piece as a unitasker. A shirtdress can be a jacket, a maxi skirt can be belted into a strapless dress, and vest, long blazer, or trench can be buttoned up and worn as a dress (hey, if it's good enough for Meghan Markle, it's good enough for me).
6.
Fulfill your fantasy of wearing your fave kicks even on rainy days with an easy DIY waterproofing trick. Coat your shoes with beeswax (or even a small candle), then use a hairdryer to set the wax coating.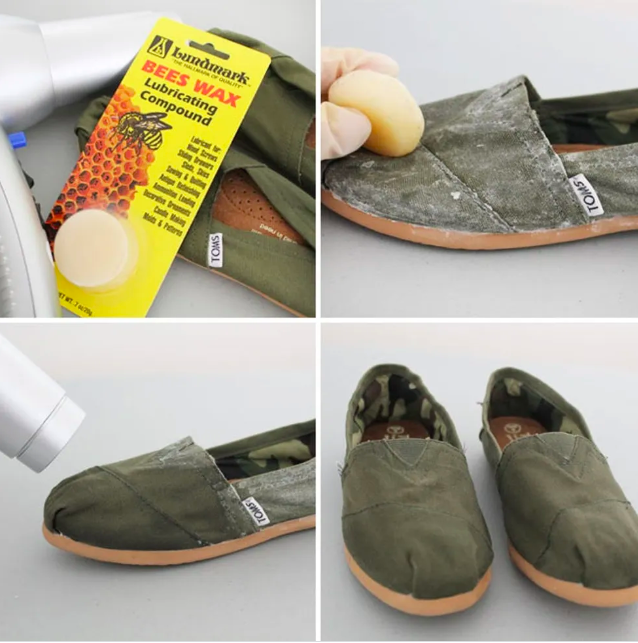 7.
Use pops of color to your advantage, and to make old outfits feel new. Sometimes a bright pair of shoes or piece of jewelry is all you need — either use them to make a neutral outfit way more fun or match it to a color in a pattern you're wearing.
8.
Make your fave ripped jeans look even more badass — which you may not have thought was possible — by popping a pair of fishnets underneath.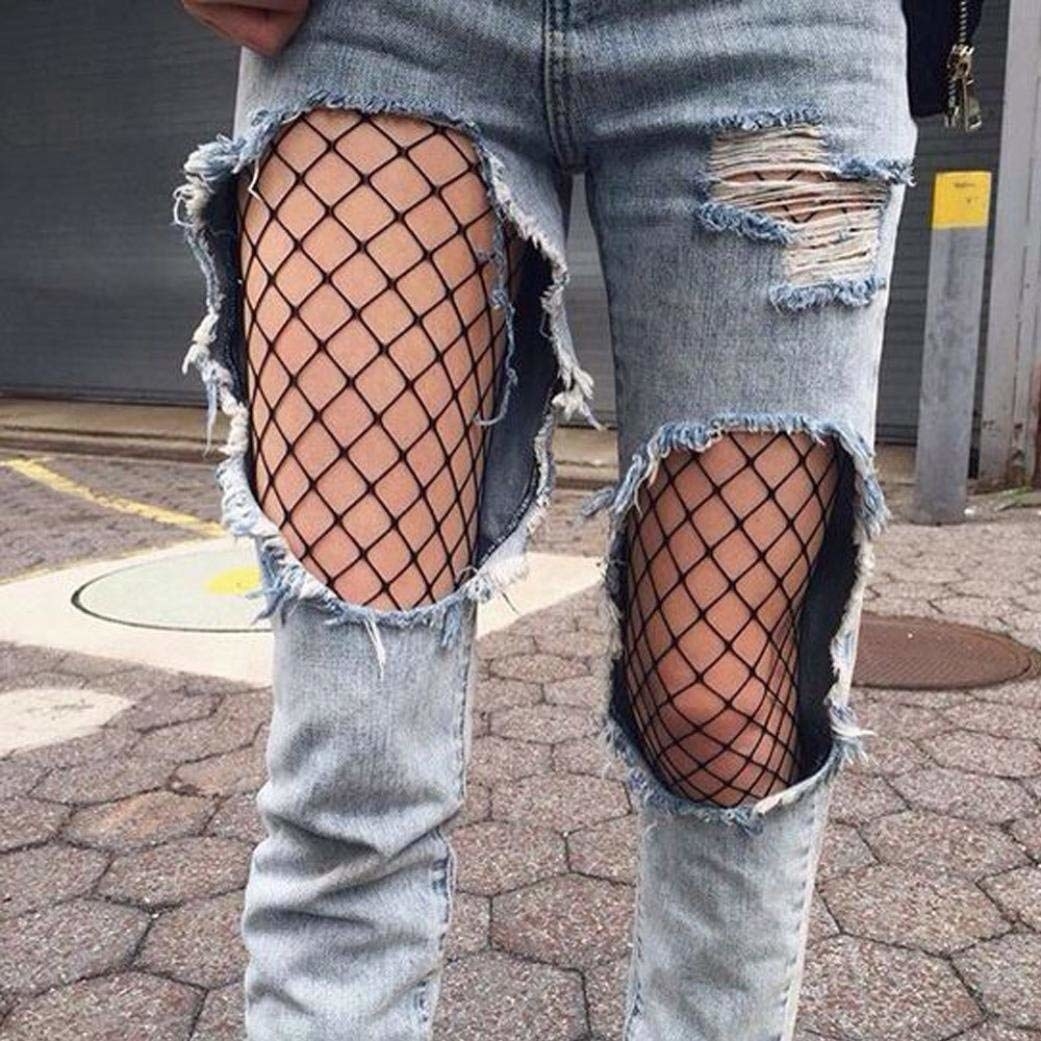 9.
Create tons of new outfits with pieces you already have by mastering the basics of pattern mixing, and don't be afraid to play around. Your leopard print flats and floral skirt are made to pair with wayyyy more than just basics (in fact, they'd probably be cute together).
10.
Make your tights sturdier and less prone to runs by spritzing them with hairspray.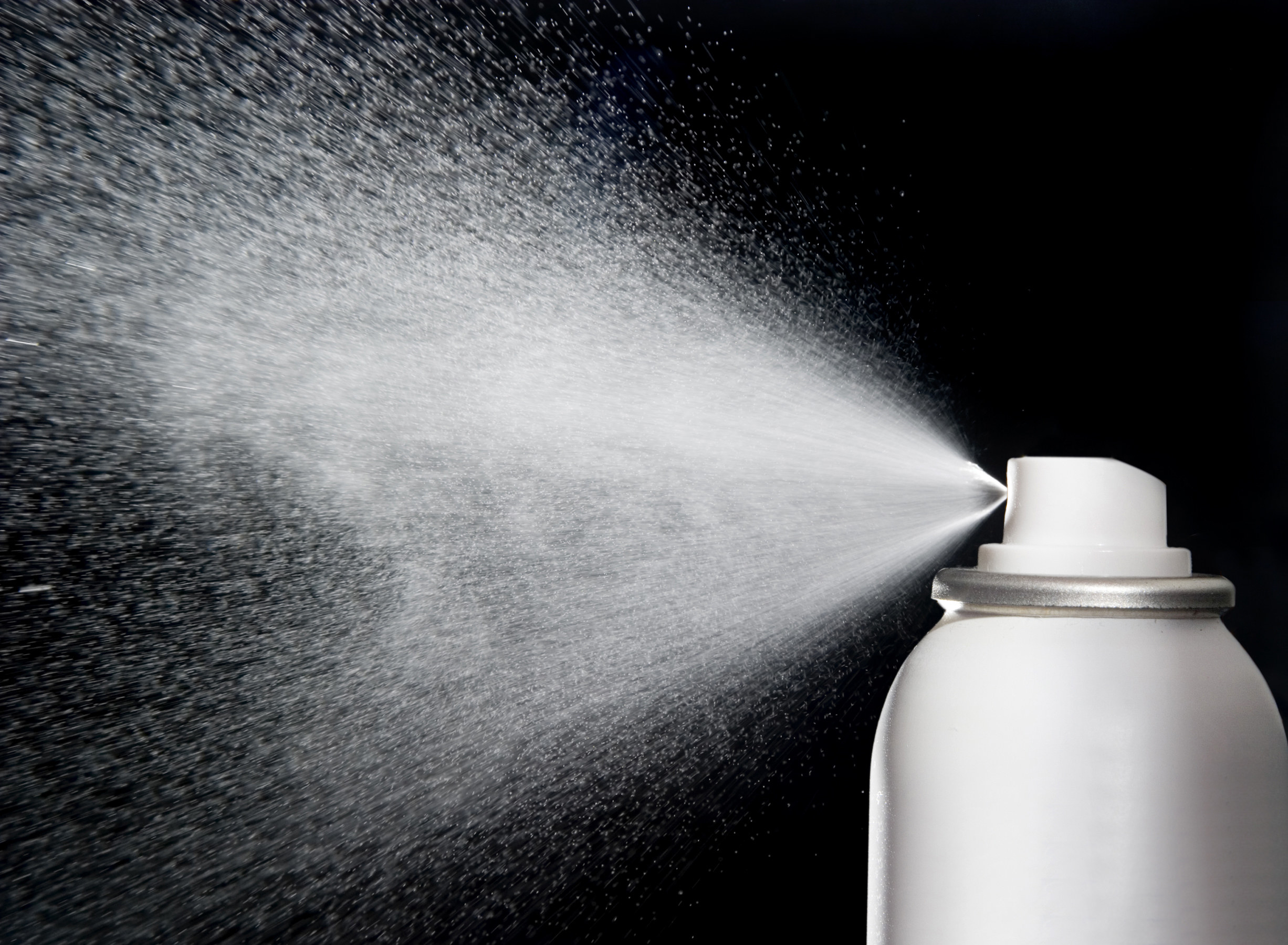 11.
If your tights do get a hole or run, prevent it from getting worse by applying clear nail polish. You can do the same on the threads of a loose button to keep it where it belongs!
12.
Try Stylebook, which is basically the app version of Cher Horowitz's smart closet, only with more features. It lets you virtually mix and match your wardrobe, plan outfits, track what you actually wear, make packing lists, and even keep all your style inspo in one place.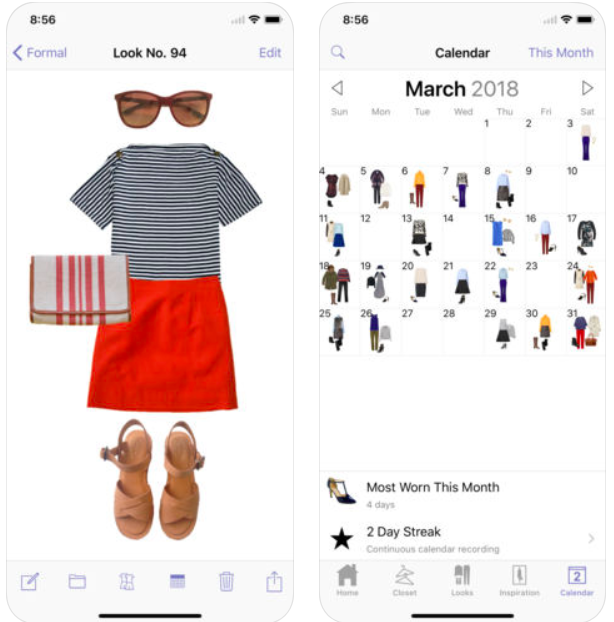 13.
Don't pigeonhole pieces as just dressy or just casual. Rock a pair of heels with jeans or make an elegant dress more casual with sneakers. It's your wardrobe, so you don't have to wait for special occasions to wear your special pieces! You can do whatever the heck you want!
15.
And use your scarf as the chicest solution ever to a bad hair day.
16.
Give an old go-to dress, romper, or jumpsuit an updated look (or make a revealing one more wearable) by popping it over a basic crewneck tee or collared shirt.
17.
Work the same layering magic with a cute bra top, bustier, or bandeau. The sexiness of a skimpy top creates an especially fabulous contrast over a button-down, and it's a great way to make your going-out pieces work for every day.
18.
Make a chill look feel fresh — and show off your shoes — by cuffing your jeans. Bonus: it'll disguise frayed hems and make an old pair look new.
19.
Extend the life of dark wash jeans and pieces with graphics that could fade by washing them inside out.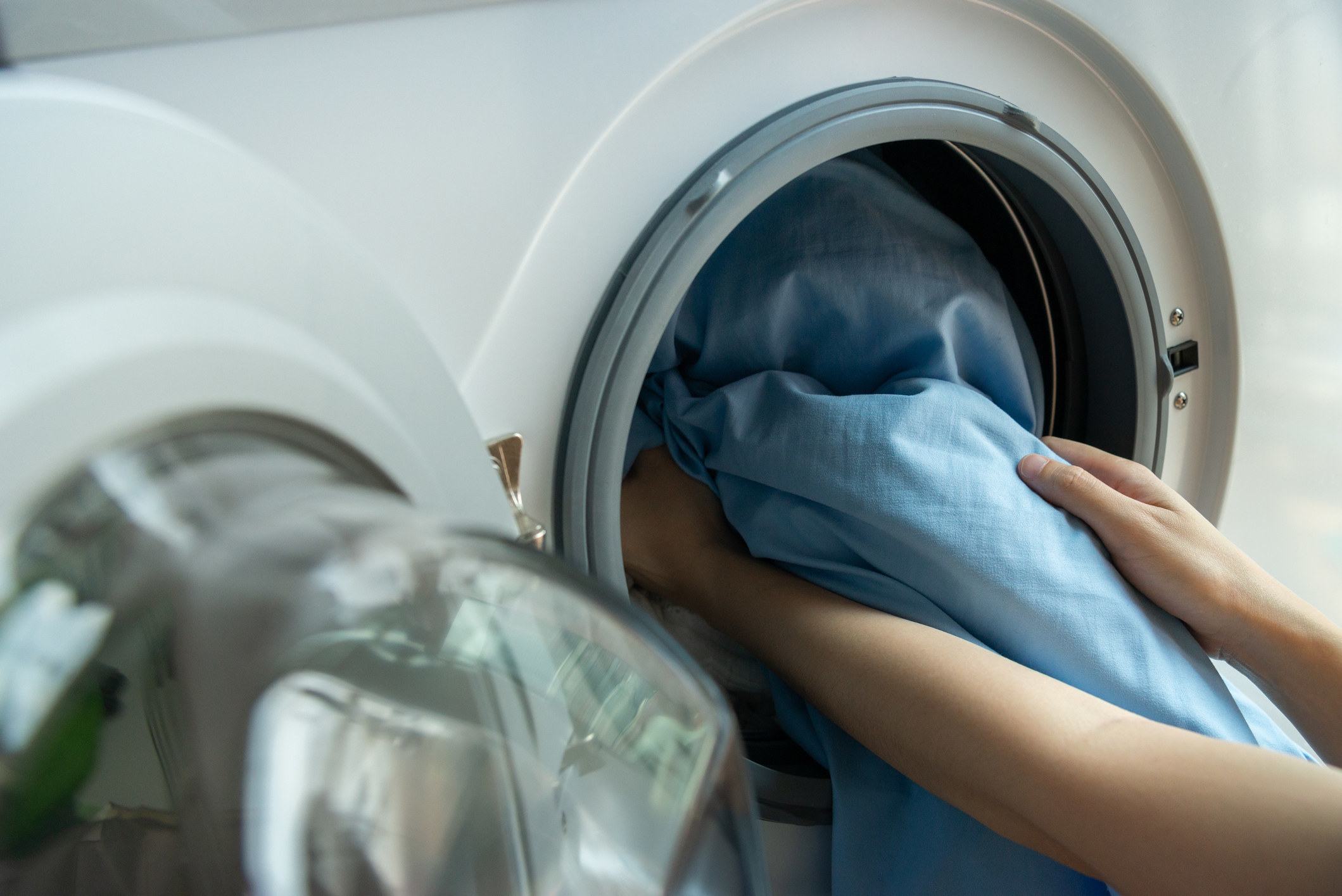 20.
Pop a statement necklace over a go-to top to give it some new life or try layering several of your fave necklaces at once to create a totally unique statement look.
21.
Rock your favorite shorts year-round by tossing them on with tights.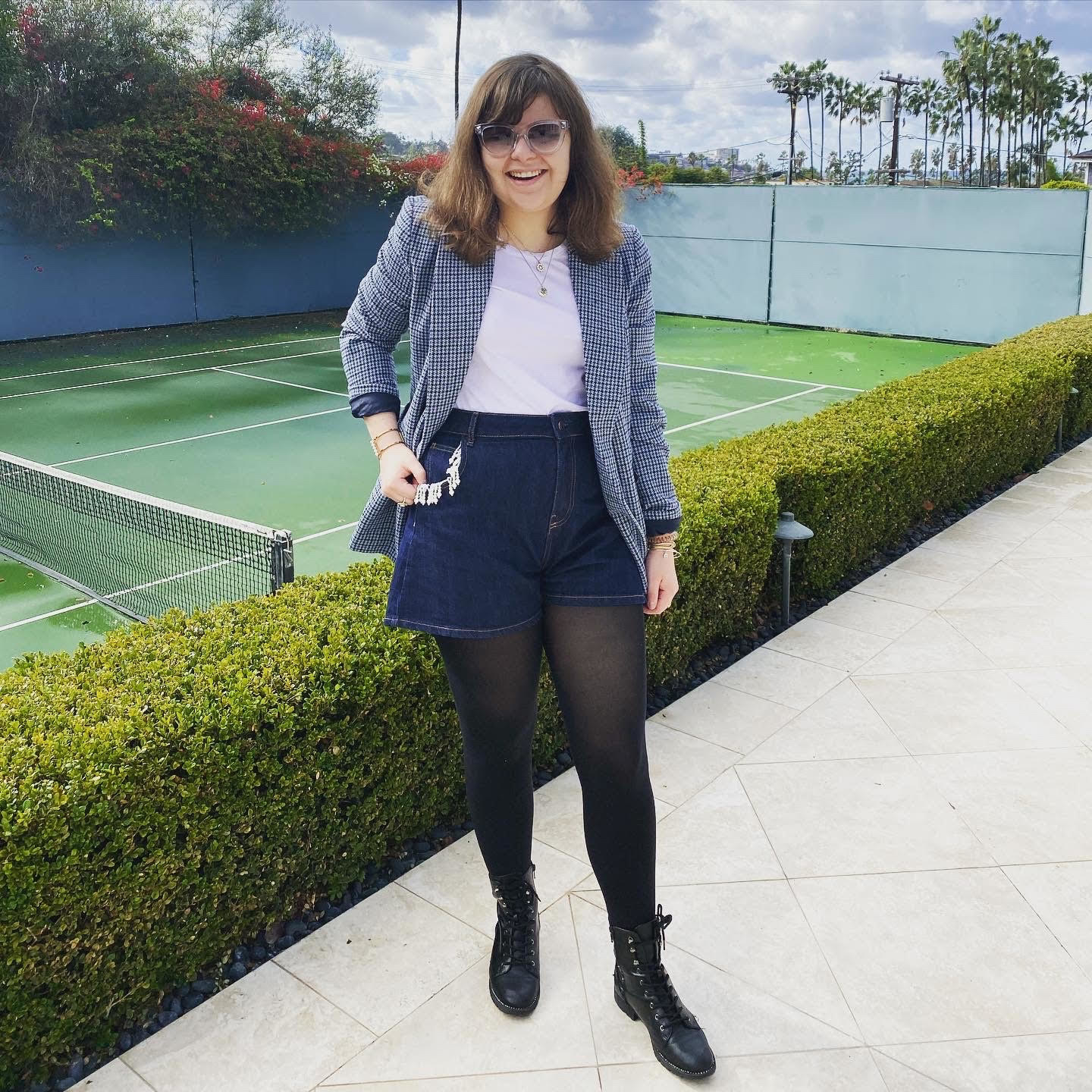 23.
Get your beat-up sneaks looking like new with a Magic Eraser. No, it's actually not time to replace your old Converse just yet.
24.
Think that button-down is too oversized to rock with high-waisted pants and dresses? Think it looks kinda sloppy? Think again. Undo the last couple buttons and knot it at the waist for a custom fit.
25.
Understand that a tuck can turn a stuffy top and bottom combo into a whole new outfit. Going from a more professional-looking full tuck to only tucking in the front can turn a work or dressy look into a casual, weekend-ready one.
26.
Your fave bra doesn't have to be for your and bae's eyes only — it can also be used to make a blazer or top work for a dressier occasion! Let a strappy or lacy bralette peek out to lend an extra flirty touch to your outfit.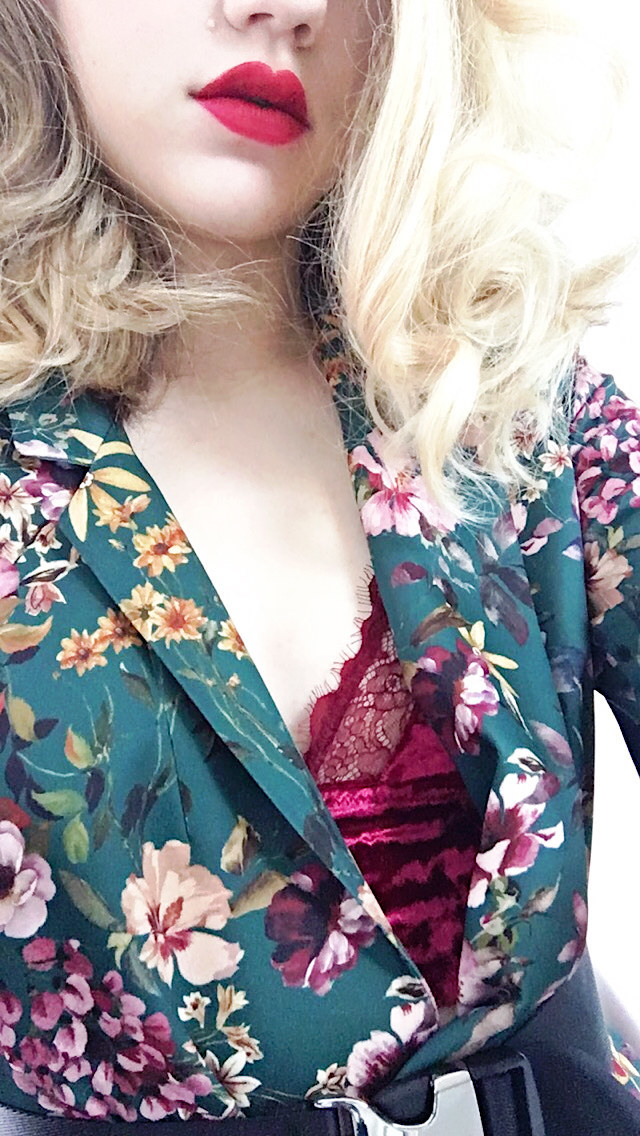 28.
And remember that all is not necessarily lost if you accidentally shrink that sucker in the wash.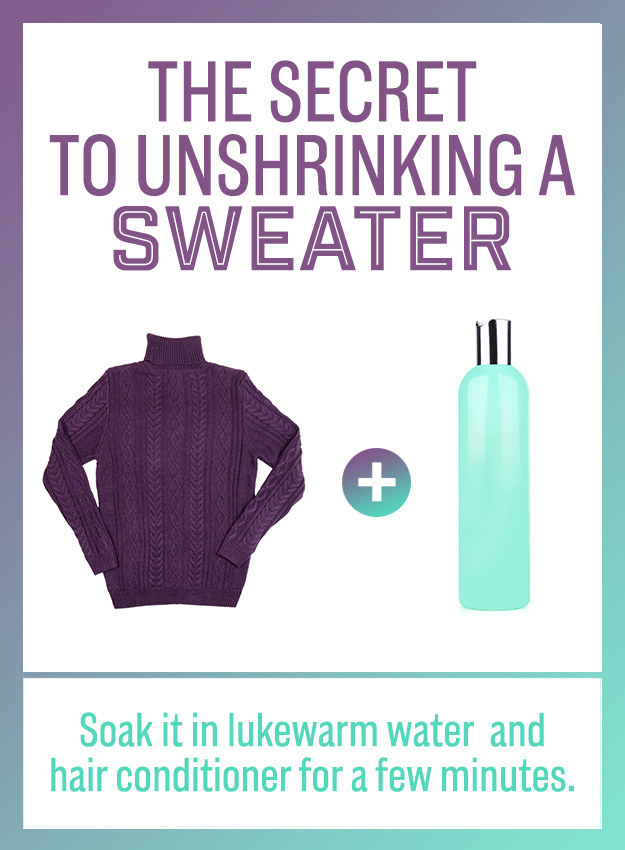 29.
Give even your geekiest graphic tees new life and make them look all ~fashion~ by tucking them into a high-waisted skirt or pair of shorts.
30.
Double your wardrobe without spending a cent by borrowing pieces from your partner. Looser pieces like tees, flannels, and sweaters can work even if they're for the opposite sex!
31.
And — in case of emergency — refer to this handy stain guide to salvage that fave dress you spilled wine on, shorts you sat on the grass in, and white jeans you received a surprise from Mother Nature in so that they can live to slay another day.