We hope you love the products we recommend! Just so you know, BuzzFeed may collect a share of sales or other compensation from the links on this page. Oh, and FYI — prices are accurate and items in stock as of time of publication.
Listen, we all have days where our skin feels like an oil machine, like our pores are producing enough grease to fuel a large truck, or generally like Perry the platypus must feel in the image below. You know what I'm saying.
If only there were some sort of magical product that could absorb all that gunk. Well, these all-natural blotting papers just might be it.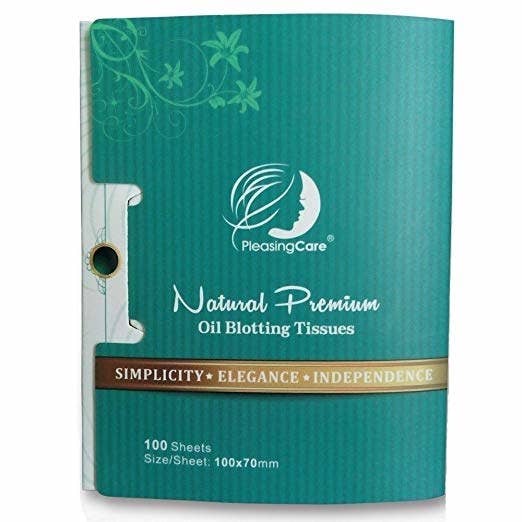 But don't take my word for it. Take the word of the over 1,000 people who gave these sheets positive reviews on ye olde Amazon. It seems like almost everyone who's tried these babies considers them lifesavers.
Cleaning up with one of these is super quick and produces noticeable results. I'm honestly in awe of this before and after pic:
And why are these reviewers' pics of their used sheets so satisfying??? How is it possible that all of this oil could come from your FACE?! I don't know, I'm not a scientist, but all I know is with these, it 👏 won't 👏 be 👏on 👏 your 👏 face👏 anymore 👏.
And because you'll never want to leave home without these babies, it's great that they're small enough to be easily portable, while still being impressively larger than some other sheets on the market. Let's face it, sometimes size does matter.
In conclusion, this is going to be everyone when they see you from now on:
Get a pack of 100 from Amazon for $6.95 (available in bamboo charcoal or green tea).
Reviews have been edited for length and/or clarity.
Shopping for something specific? Check out BuzzFeed Reviews to find the best things for every budget!