I recently (perhaps around the time of last year's Met Gala) had an epiphany of sorts. Namely, that Janelle Monáe Robinson, known to most as simply Janelle Monáe, might be the single best-dressed celeb of our generation. I don't think I've ever seen her in a look that didn't slay.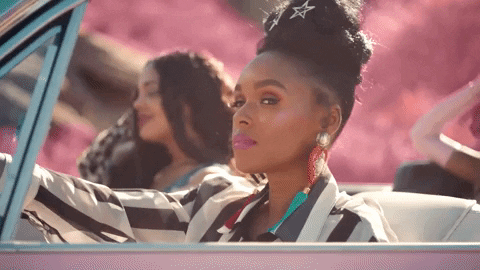 1.
When she was the best-dressed at the 2019 Met Gala in this Christian Siriano getup, and I will not hear arguments otherwise.
2.
When she rocked layers of tulle and silenced all the haters who don't think you should wear socks with heels.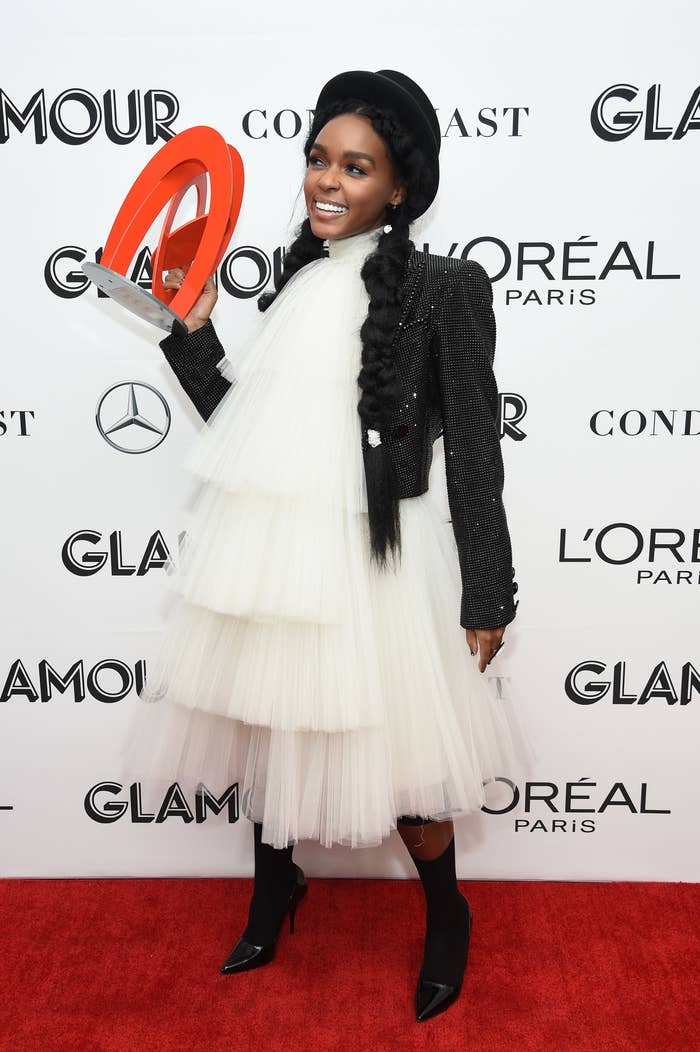 3.
Me: Eh, I don't think mixing animal prints really works. Janelle: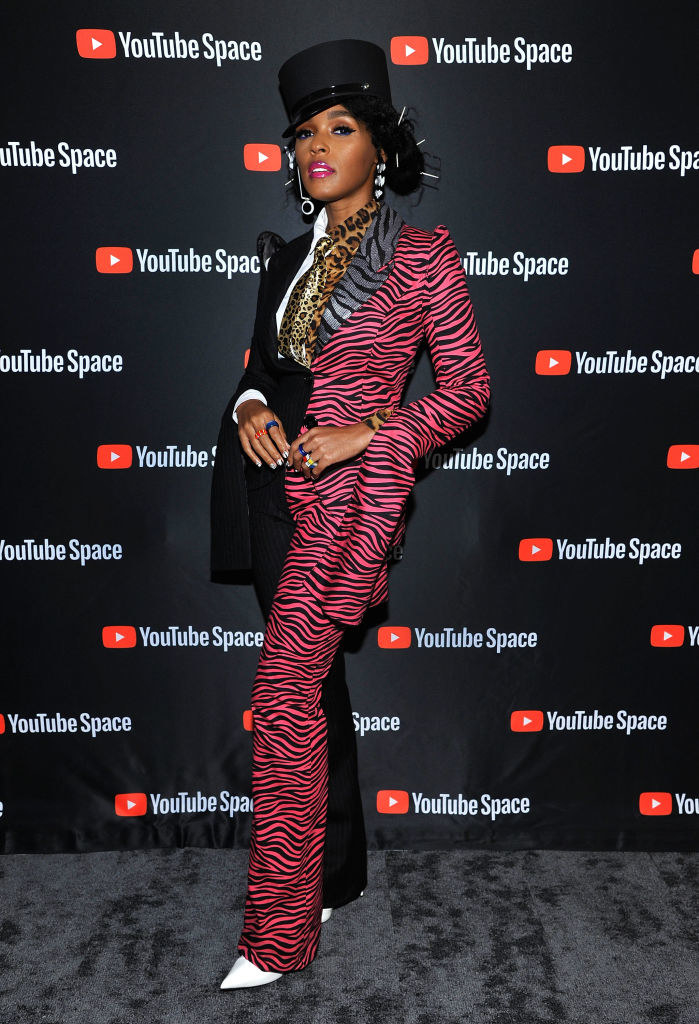 4.
When she basically reinvented swimwear.
5.
When she combined this perfect striped suit with a tie that would look very, very bad on a dad from Florida but looks very, very good on her.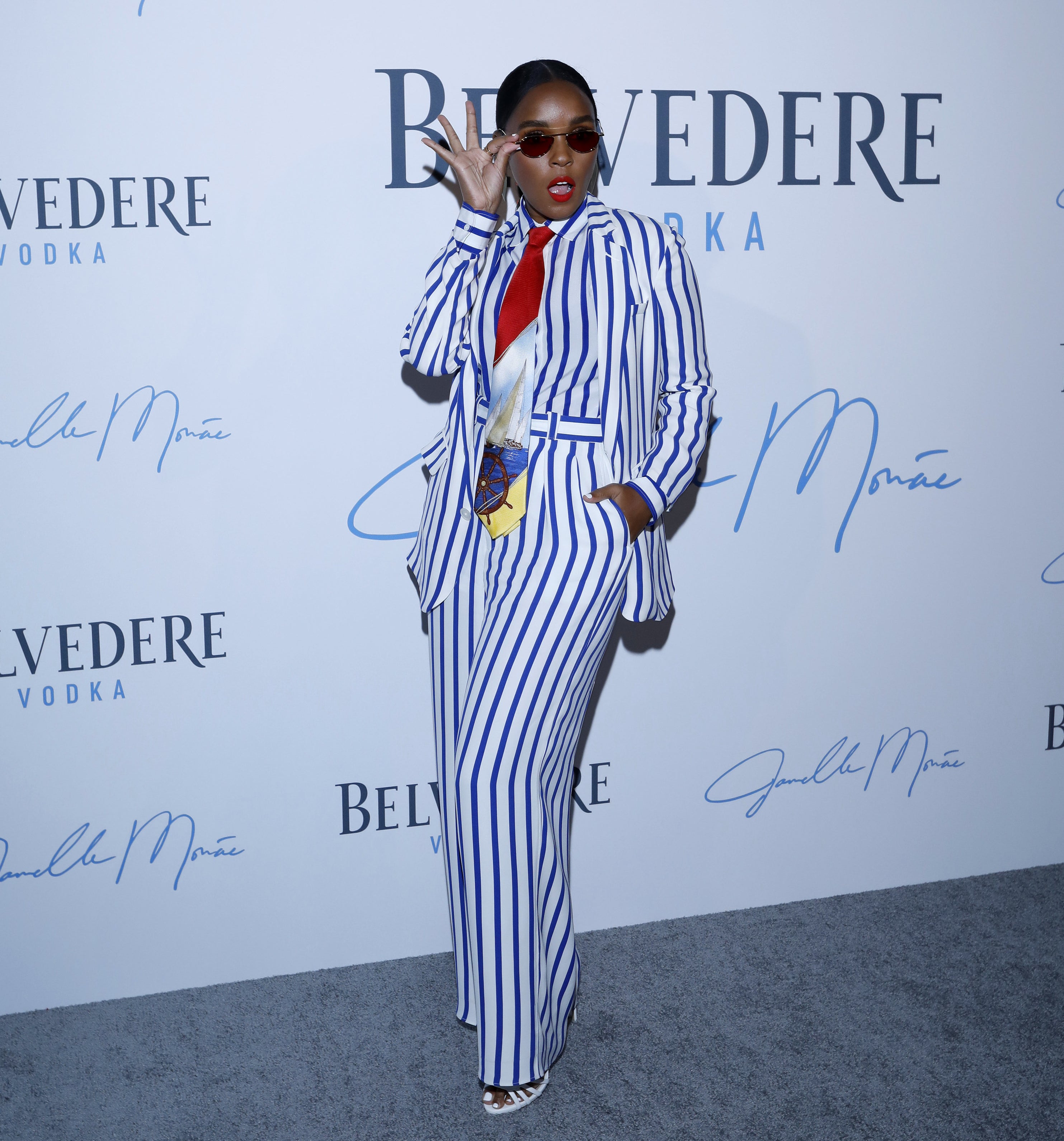 6.
Blair Waldorf? I don't know her.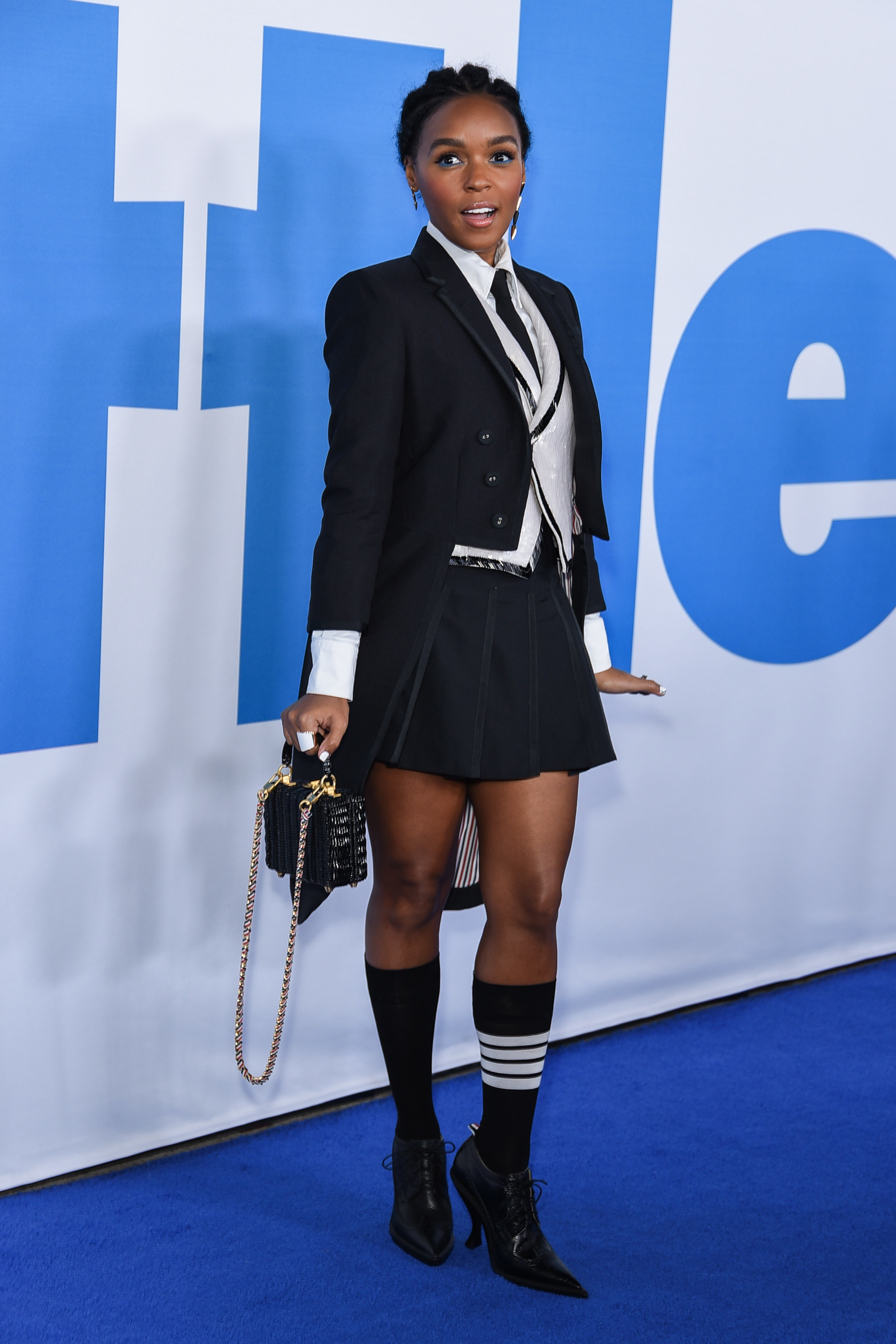 (I feel like it's important that you see what her hair looked like with the above ~lewk~ and join me in squealing.)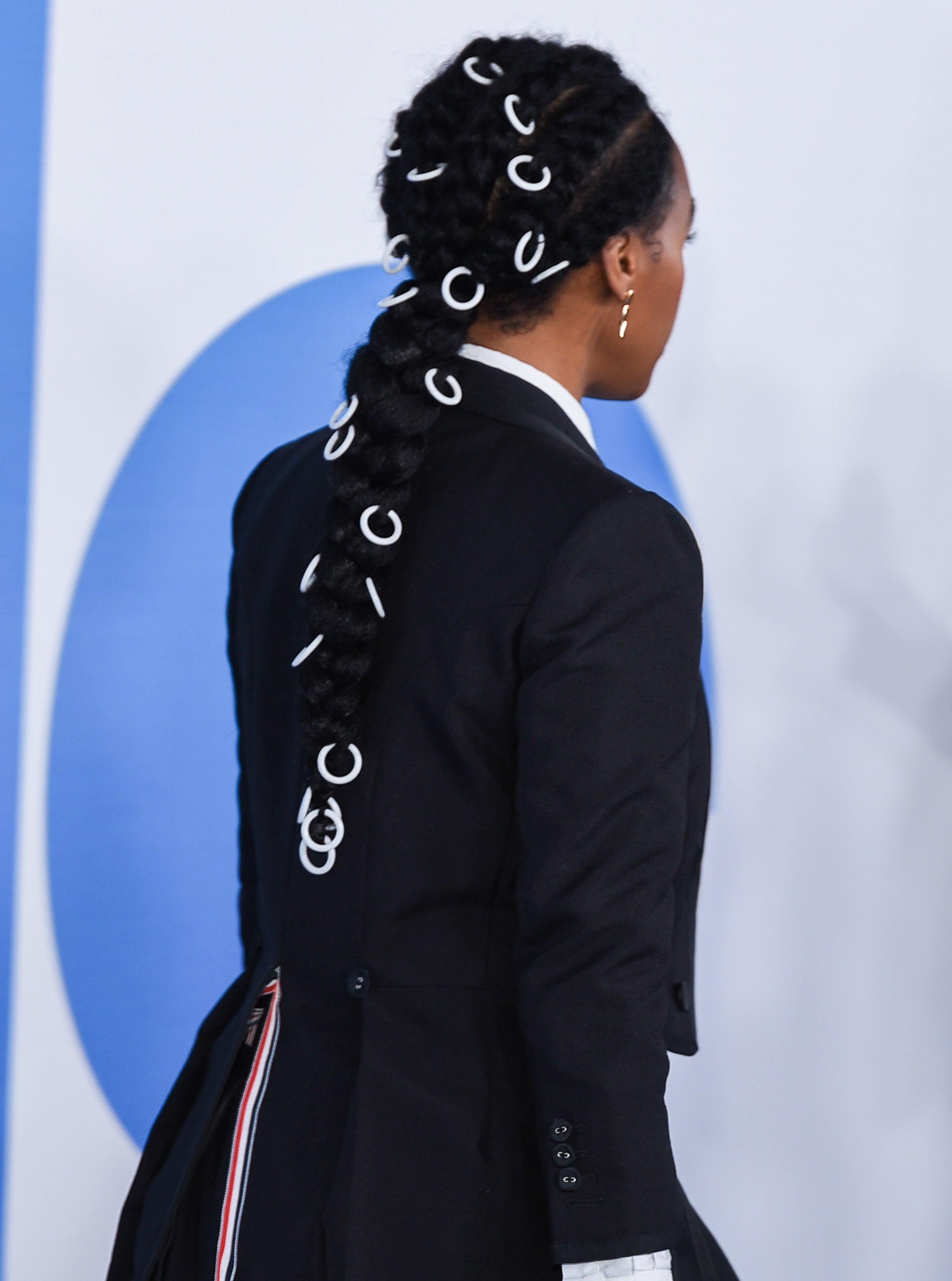 7.
The time she attended the premiere of Ugly Dolls in the single least ugly ensemble I have ever seen.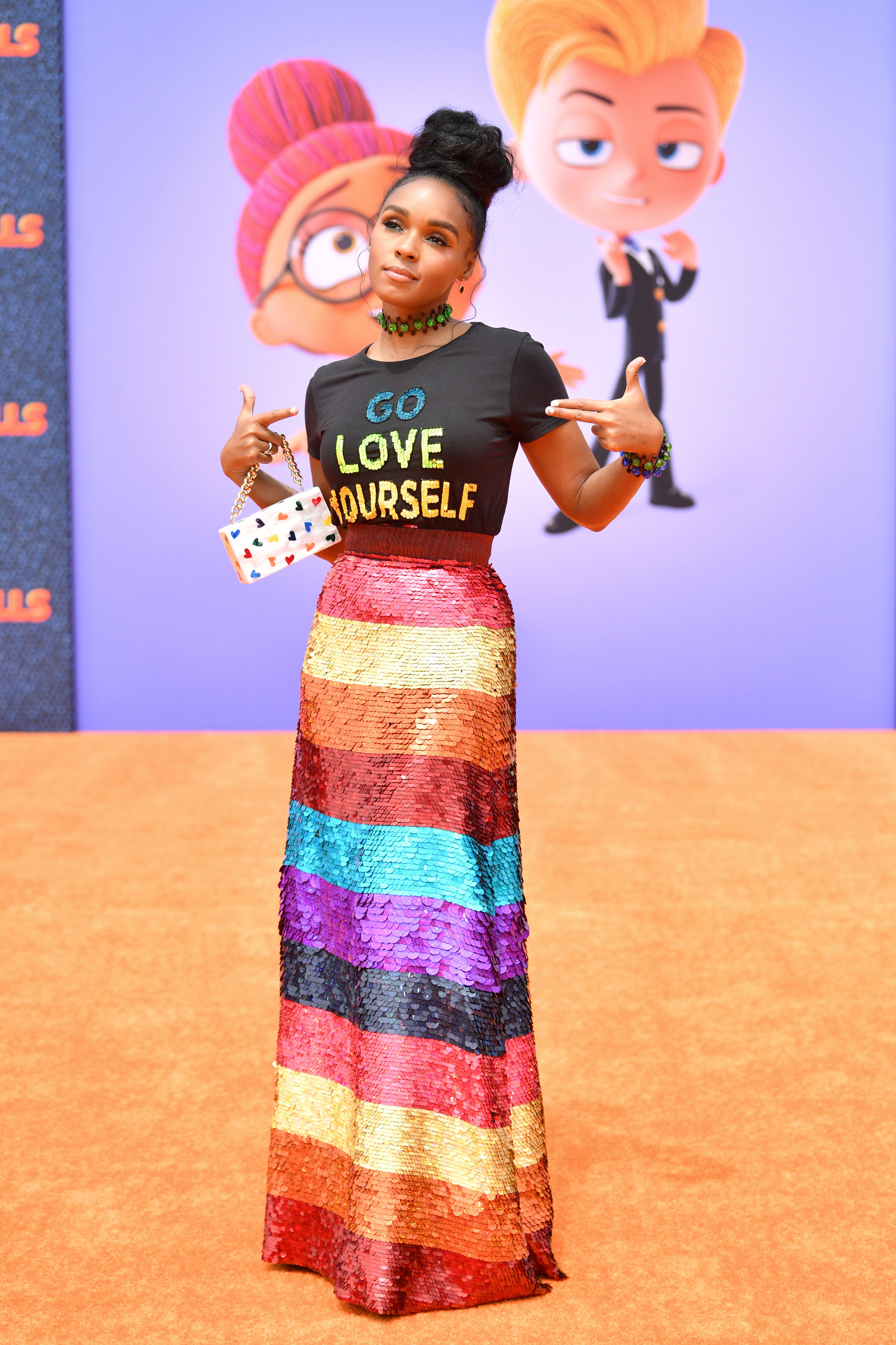 8.
When she stunned in this gown that was *sheer* perfection.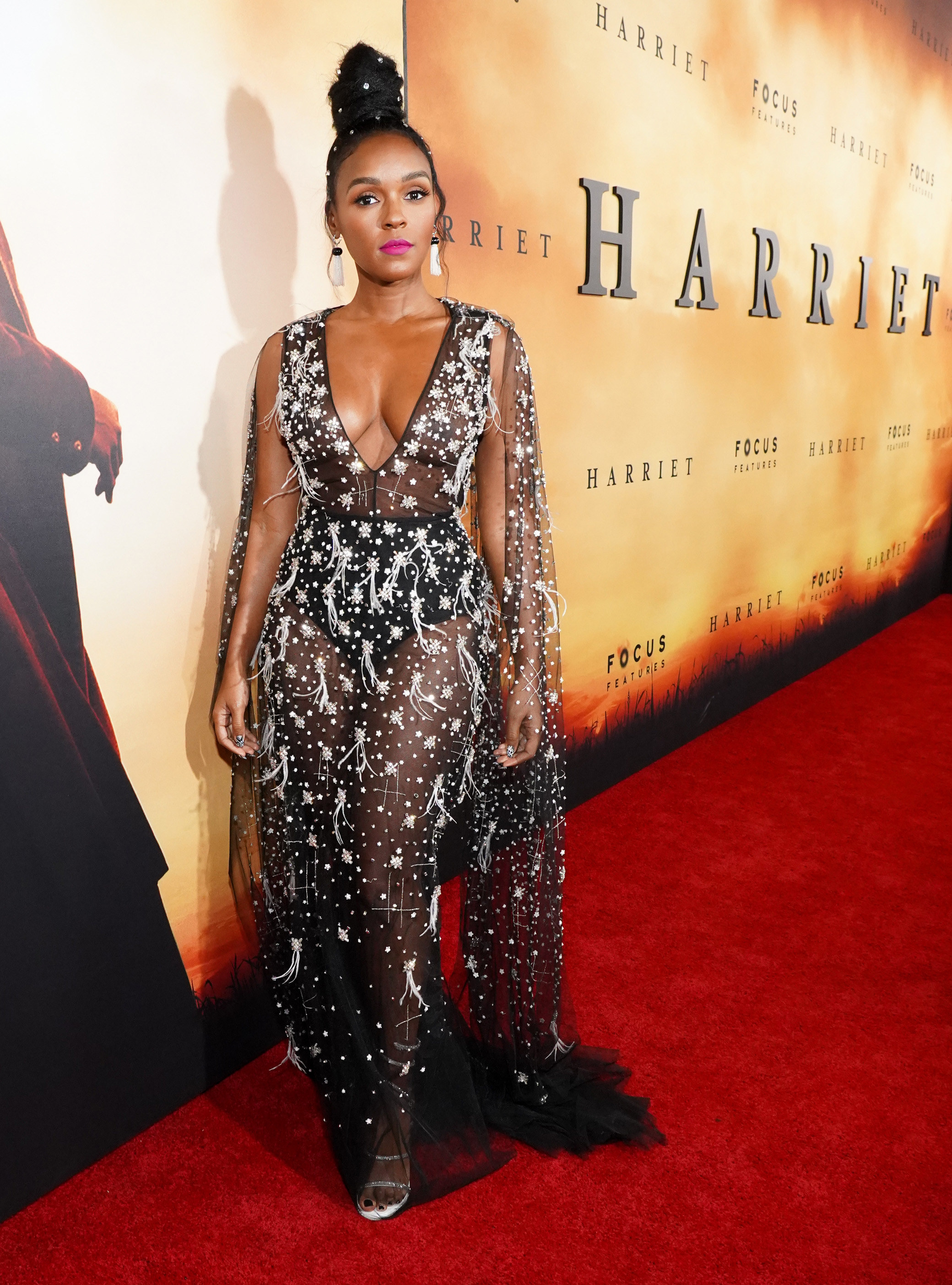 9.
*Runs out to buy a three-piece suit, round glasses, and a fedora*
10.
When she just casually showed up to the 2019 Golden Globes in head-to-toe Chanel.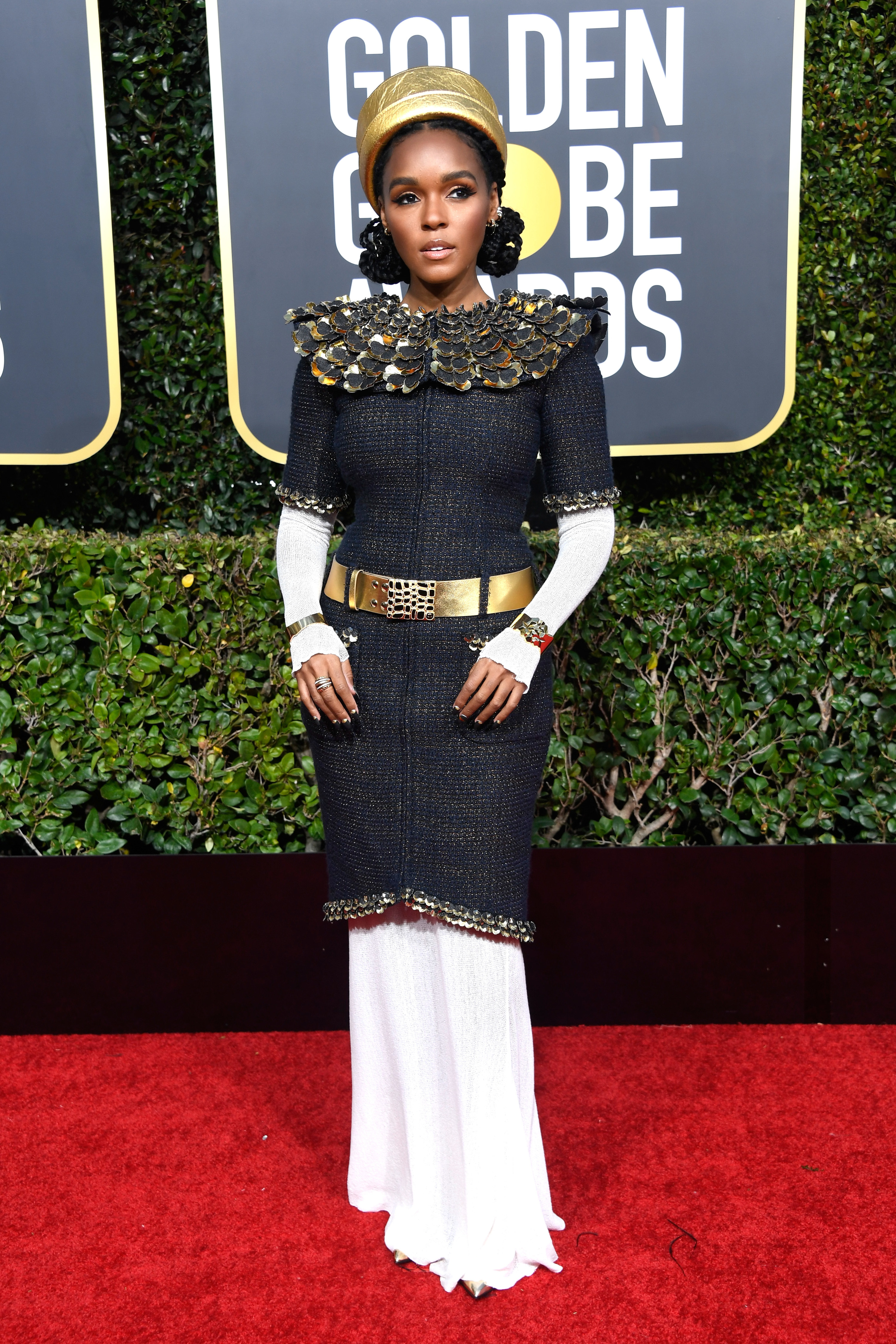 11.
This oversized blazer and adorable smile moment.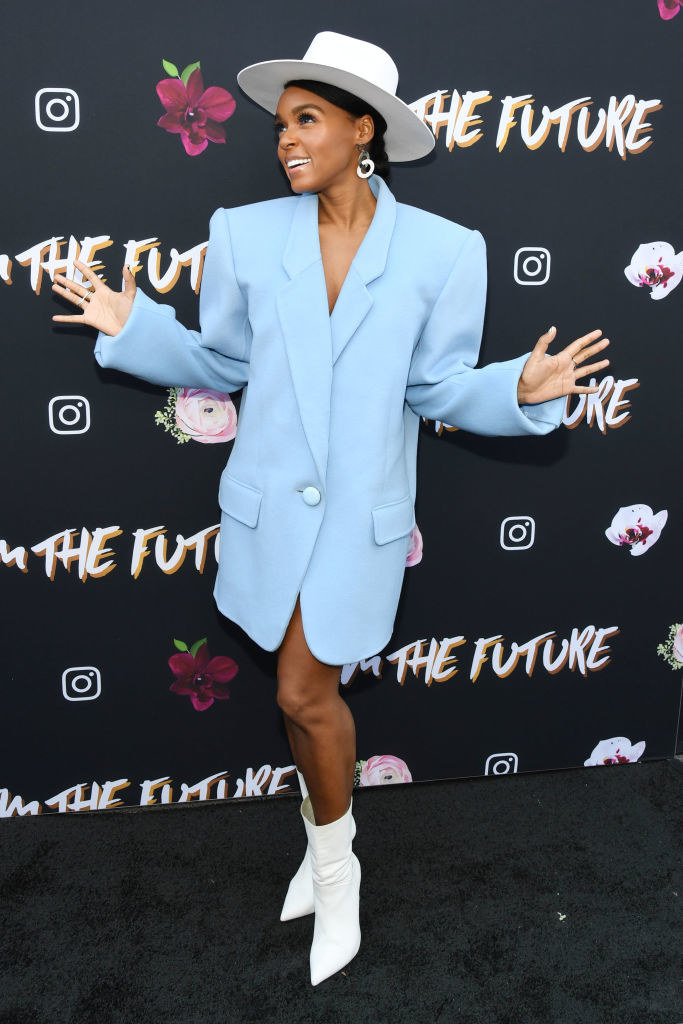 And once again!!!!! THE HAIR!!!!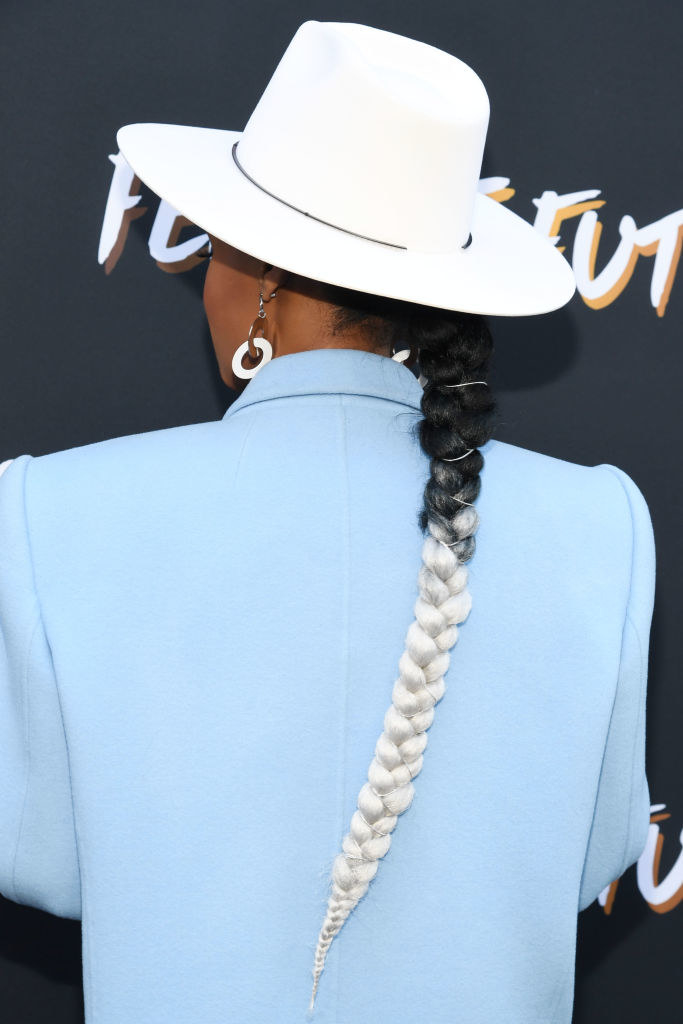 12.
That time she struck a pose (in an incredible ensemble) with fellow feminist icons Gloria Steinem and Cecile Richards at the CFDA Fashion Awards like it was NBD.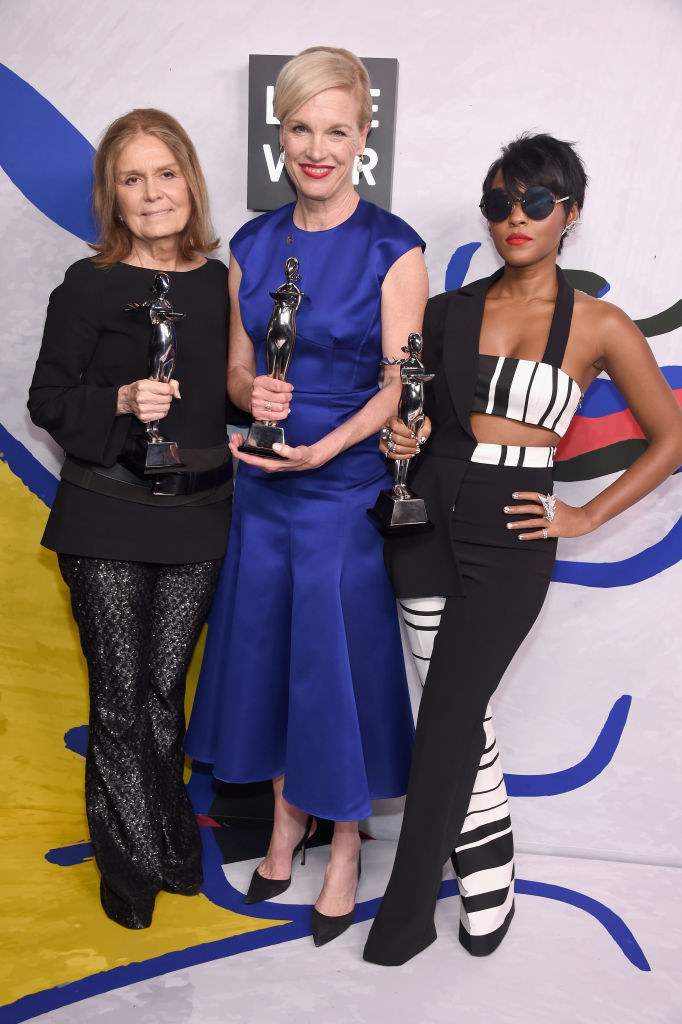 13.
Wakanda — and Janelle's Black Panther premiere look— forever.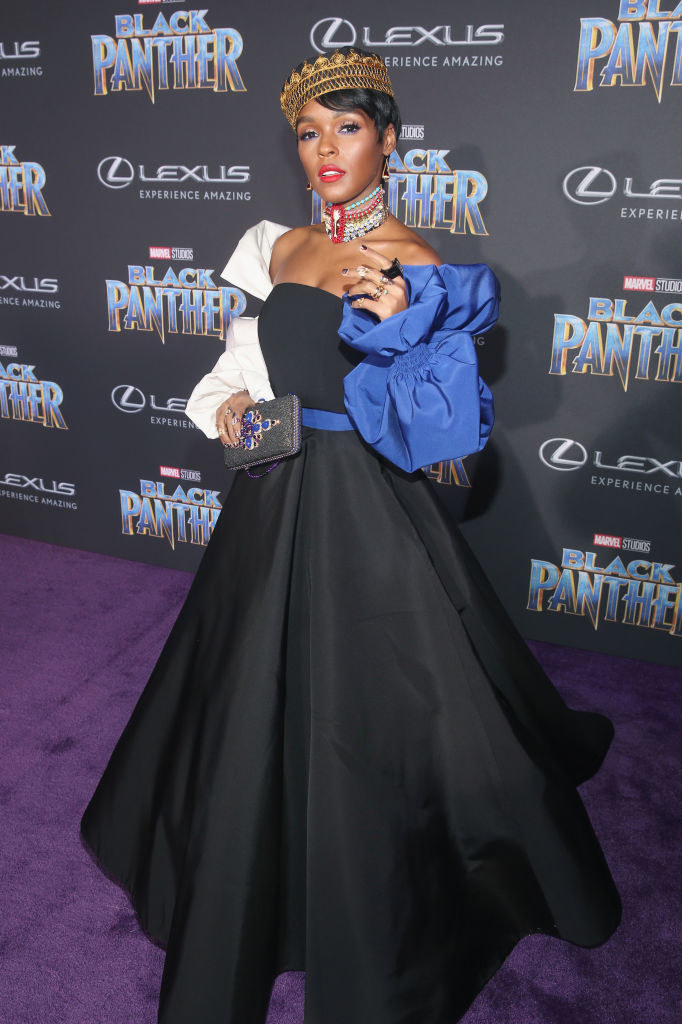 14.
When she probably overheard you saying that the whole slipdress-over-a-tee with a choker look was basic and then laughed in your face.
15.
When she put every actual rainbow I've ever seen to shame.
16.
High ponytail. Red lip. Blazer dress. Need I say more?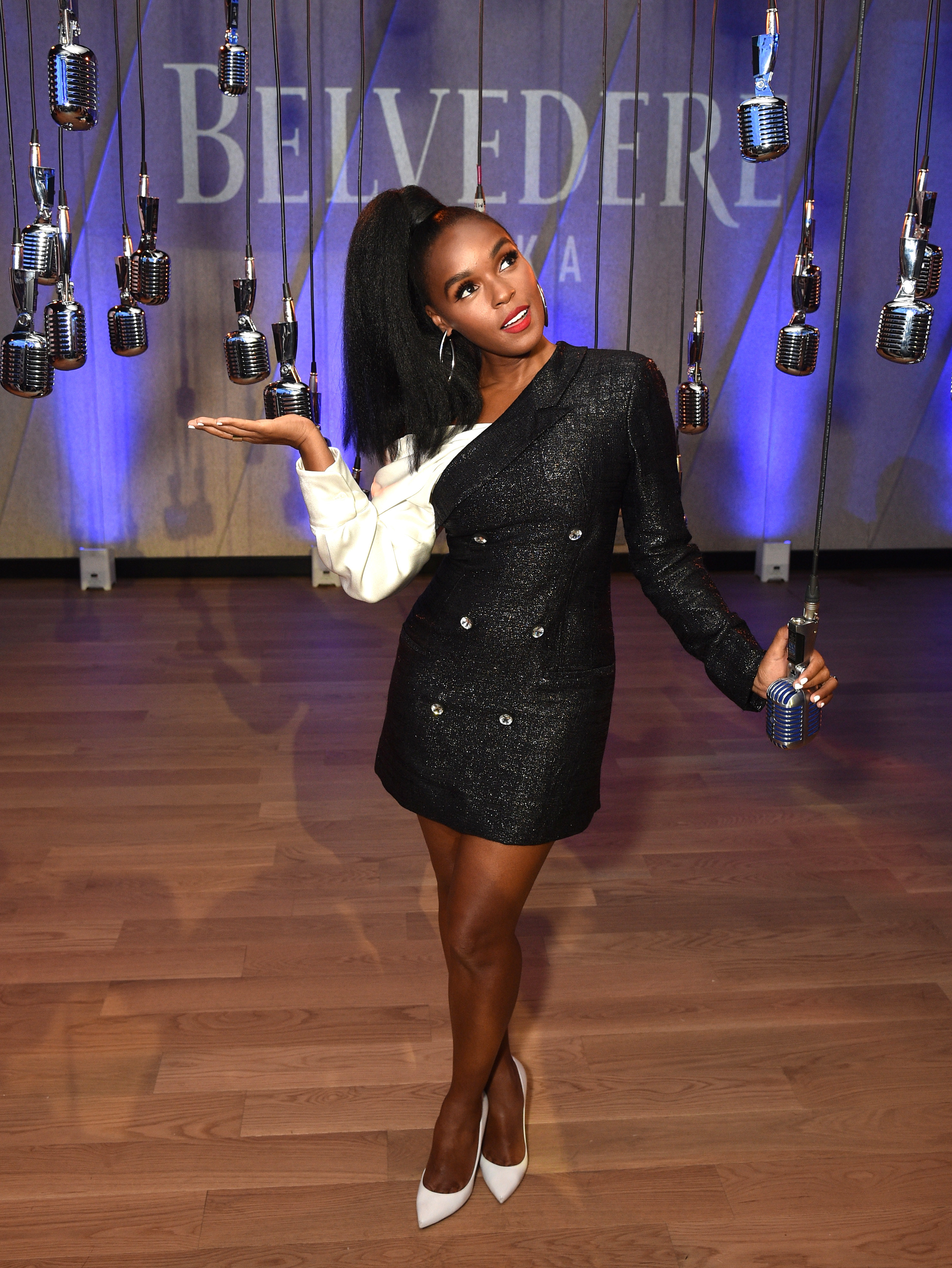 17.
Hello, blonde hair!!! Hello, floral tux!!!
18.
When she taught us all that we actually shouldn't have been wearing anything under overalls all this time.
19.
When she very generously made the jobs of journalists writing 2017 Oscar best-dressed lists wayyyy easier.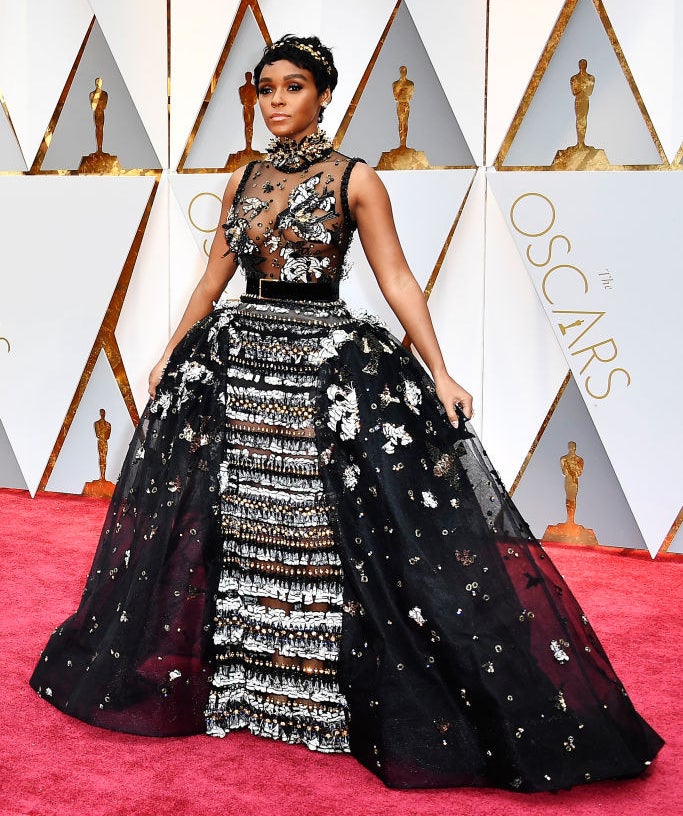 20.
And then she showed up to the afterparty in a look that was just as good if not better.
21.
When she taught us the valuable lesson that you don't have to choose between wearing a dress and wearing a suit.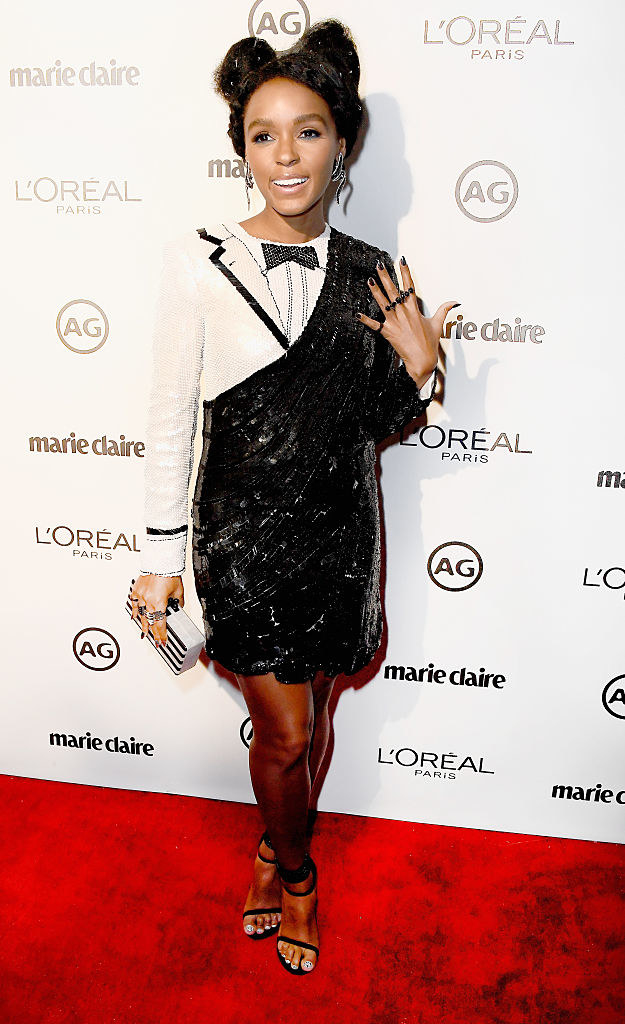 22.
Excuse me, Janelle, can I please borrow those earrings? And then keep them forever and avoid all your texts saying you need them back???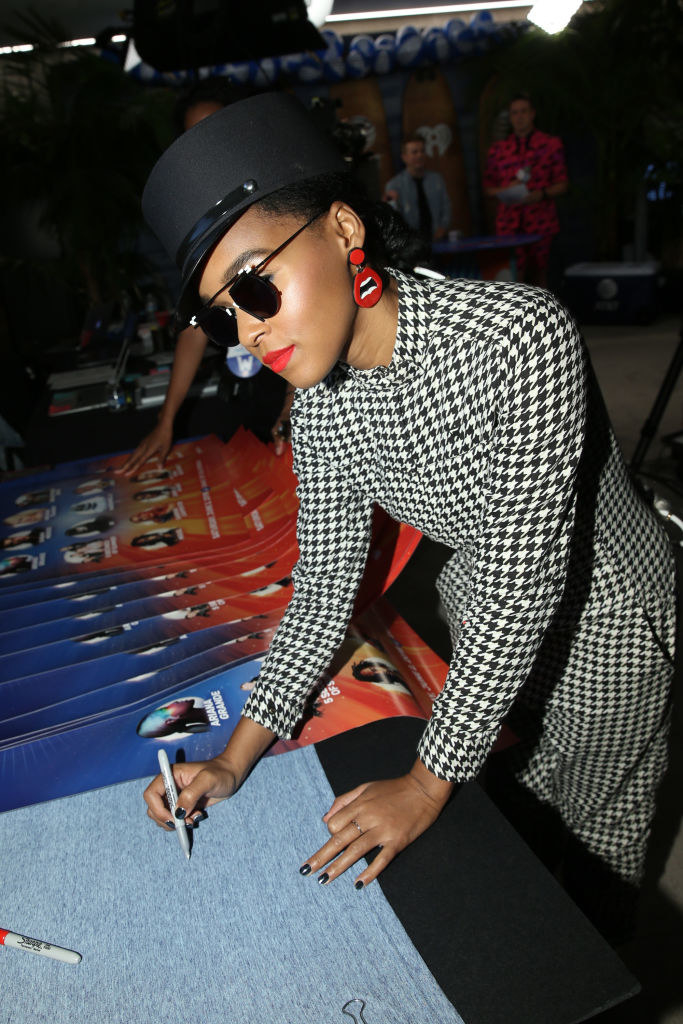 23.
That time she somehow managed to walk with this epic train and get her hair to do a perfect curl at the SAME DANG TIME.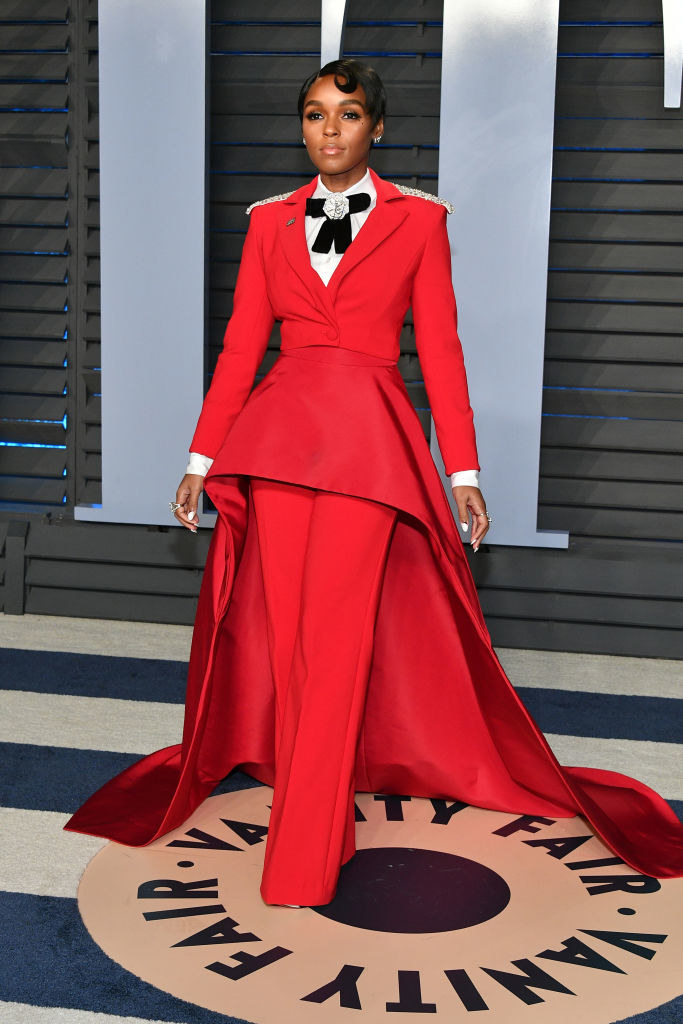 24.
And the 1,537,243rd time she basically reinvented the power suit.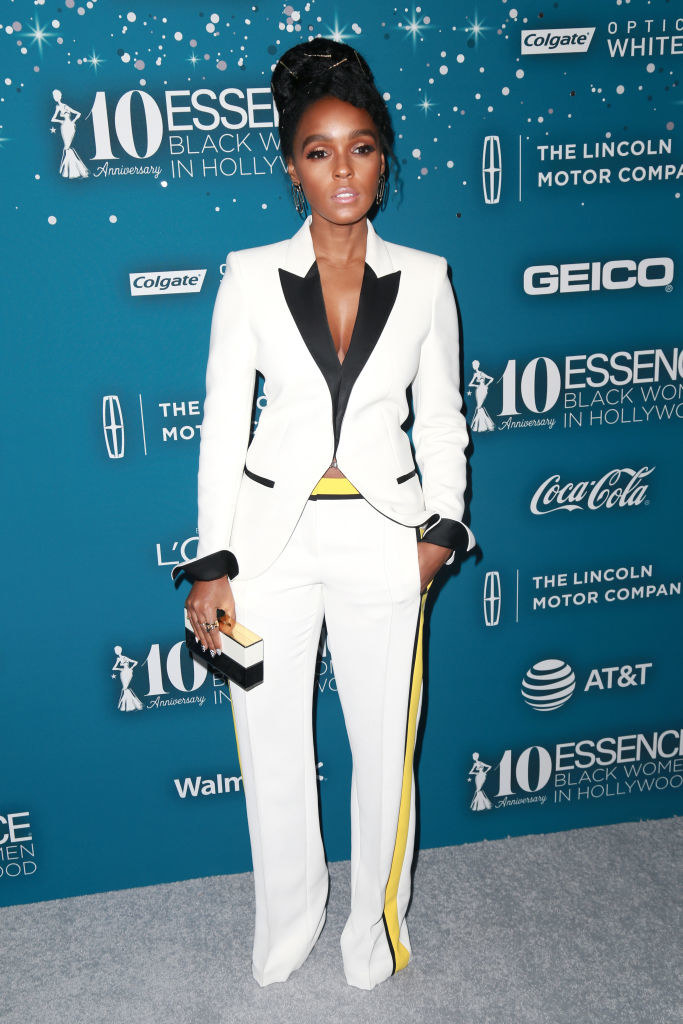 In conclusion, keep slaying, Janelle.