You Can Stop Looking, I Found Your New Favorite Pair Of Slippers And They're Only $18
Take your feet to their happy place.
We hope you love the products we recommend! All of them were independently selected by our editors. Just so you know, BuzzFeed may collect a share of sales or other compensation from the links on this page if you decide to shop from them. Oh, and FYI — prices are accurate and items in stock as of time of publication.
Tell me, dear reader, why is it that I can be at home and perfectly comfortable in every respect, except my feet are FREEZING!?!
I can't explain it, but the snuggle struggle is real. Thus, a great pair of slippers is a must for anyone who experiences winter and/or just likes to be cozy (so yeah, everyone). And ideally, these wouldn't be just any slippers. They'd be the kind that are soft and fuzzy, cute, and are easy to slip on but still actually stay the heck on your feet.
Well folks, I think I may have found a pair that not only fit the bill, but go above and beyond. These cute and fuzzy Ultraideas memory foam fleece slippers check all the boxes, including affordability — they're only 18 bucks!
I hear you — all that sounds great and these slippers certainly seem to talk the talk, but can they really walk the walk? Well, according to over 1,500 promising reviews, yes they freaking can.
These babies were made for putting your feet up, both literally and figuratively. After days of lounging around in them, I know the last thing you'd want to do is have to expend elbow grease to get them clean. Reviewers looooovveee the fact that you can just toss 'em in the washing machine.
And the combination of soft and sturdy? Um, yes.
TL;DR, these slippers have got it all, all the other slippers were probably jealous of them in high school, your feet will love them, you will love them, I rest my case (and my feet).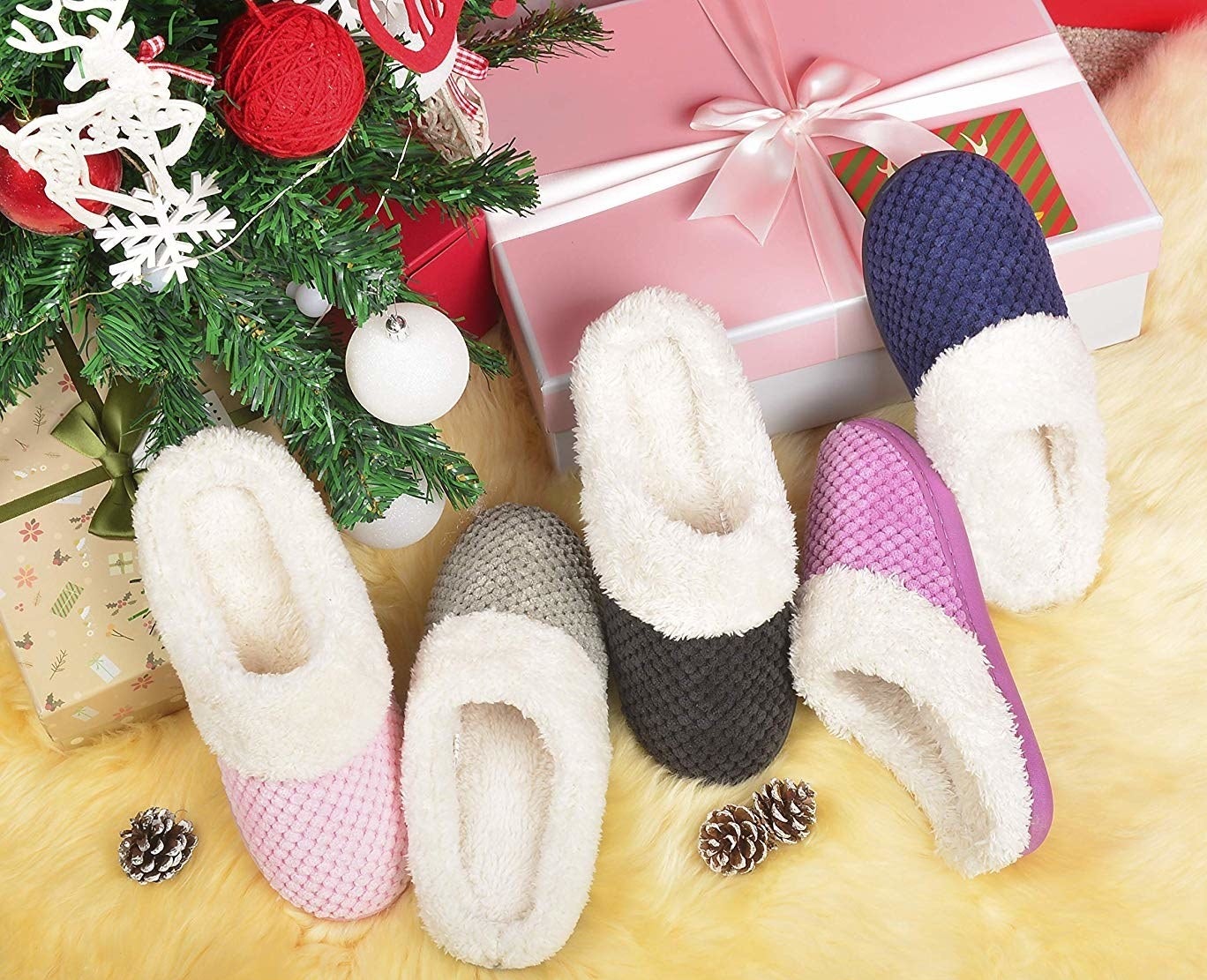 Just be warned — purchase of these slippers may cause a case of happy feet.
Shopping for something specific? Check out BuzzFeed Reviews to find the best things for every budget!