DISCLAIMER: Philadelphia is full of world-class art, universities, culture, and wonderful, classy, people.
The people tailgating at 4 a.m. outside the Wing Bowl, a notoriously debauched eating competition, are NOT those people. The Wing Bowl is an annual tradition put on by local sports radio 94WIP just before the Super Bowl. It starts at 6 a.m., and the parking lot of the Wells Fargo arena is full of people who have been up all night getting drunk.
Each wing-eating contestant is brought out by a pack of strippers from various local clubs, and the "Can Cam" on the Jumbotron focuses in on women who are booed until they flash the crowd. It's disgusting and glorious.
It's also a uniquely Philly event — everyone from Philadelphia knows about it, but not many outsiders do. We wanted to know more about how Philly is not just a place, but a state of mind.
We asked people at the Wing Bowl, "What's the most Philly thing you've ever done?" Here are their stories.
1.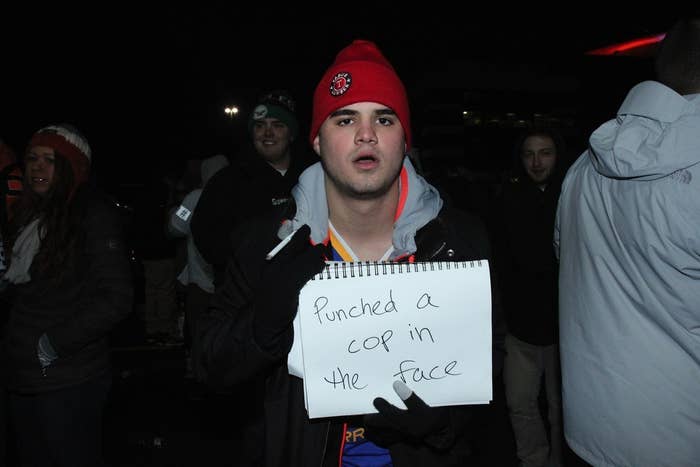 2.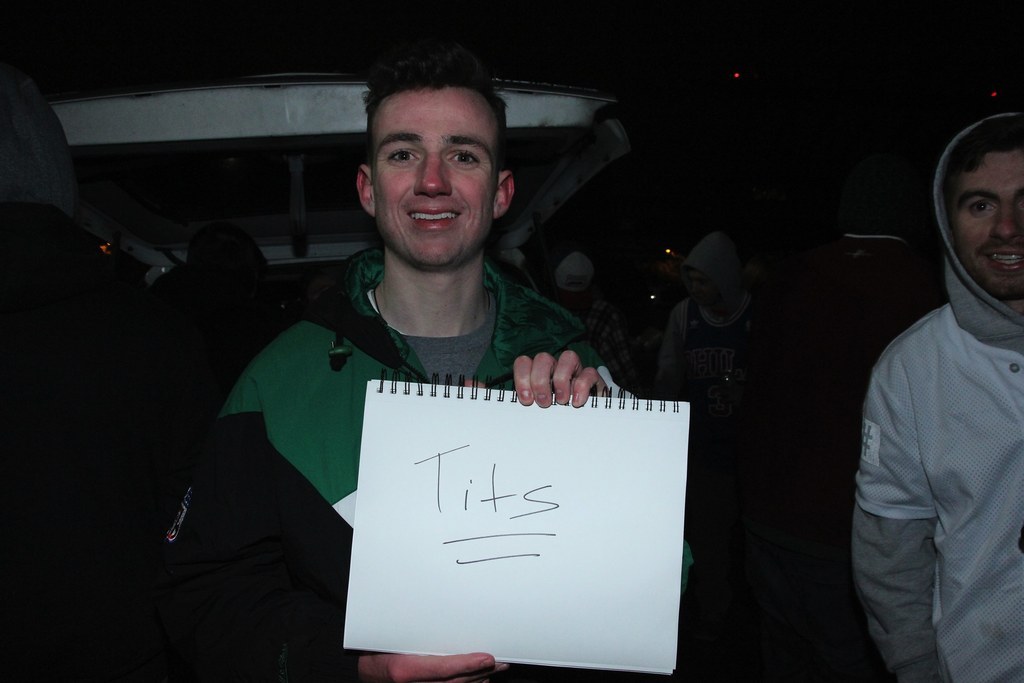 3.
4.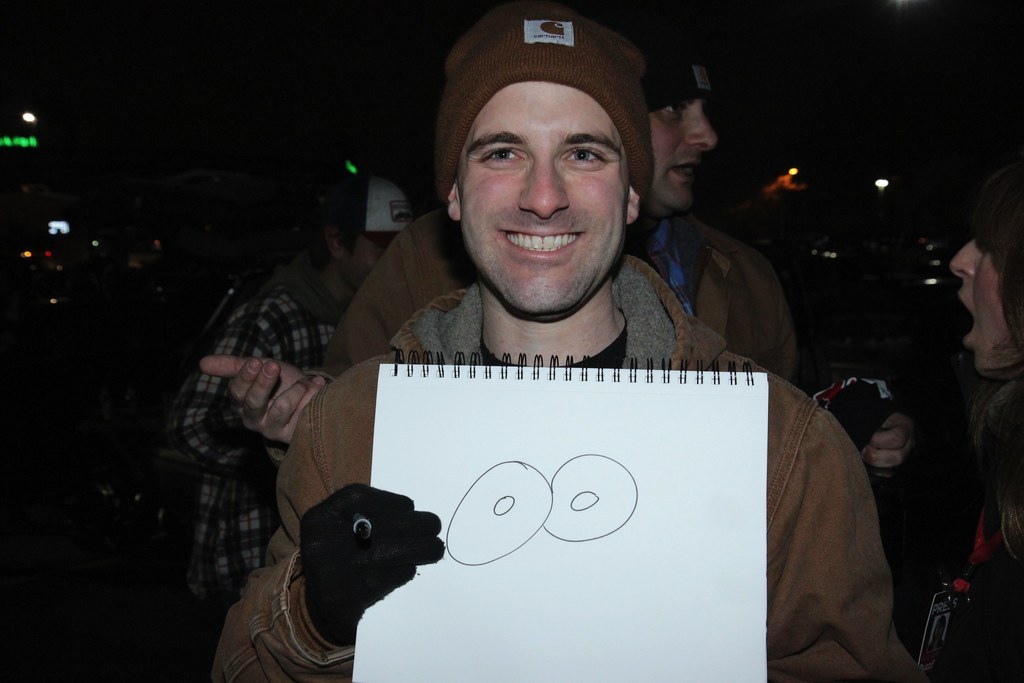 5.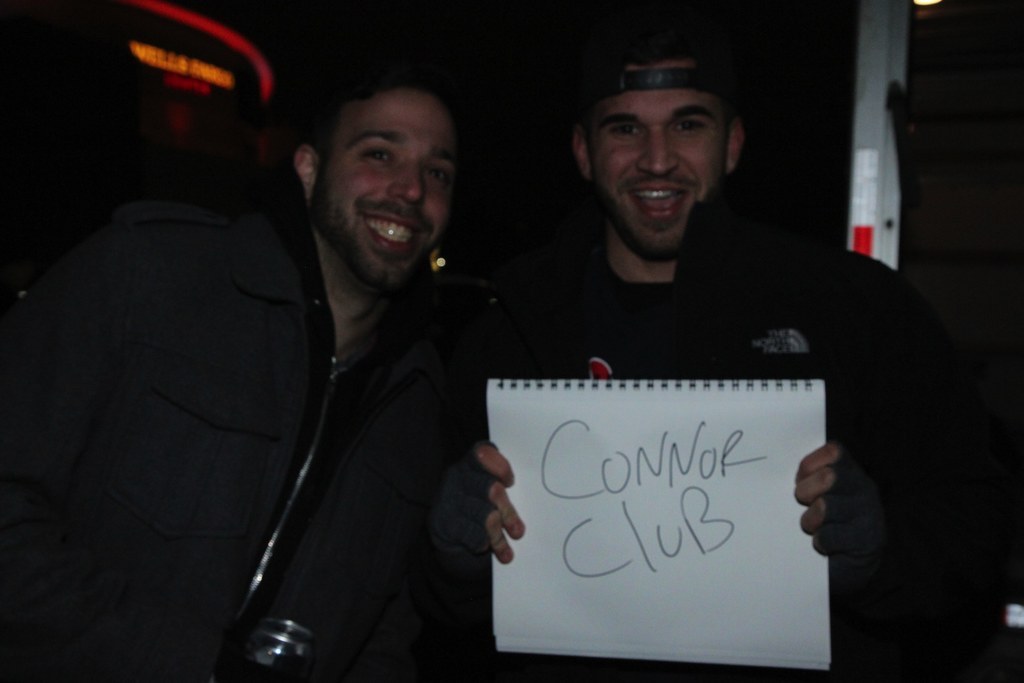 6.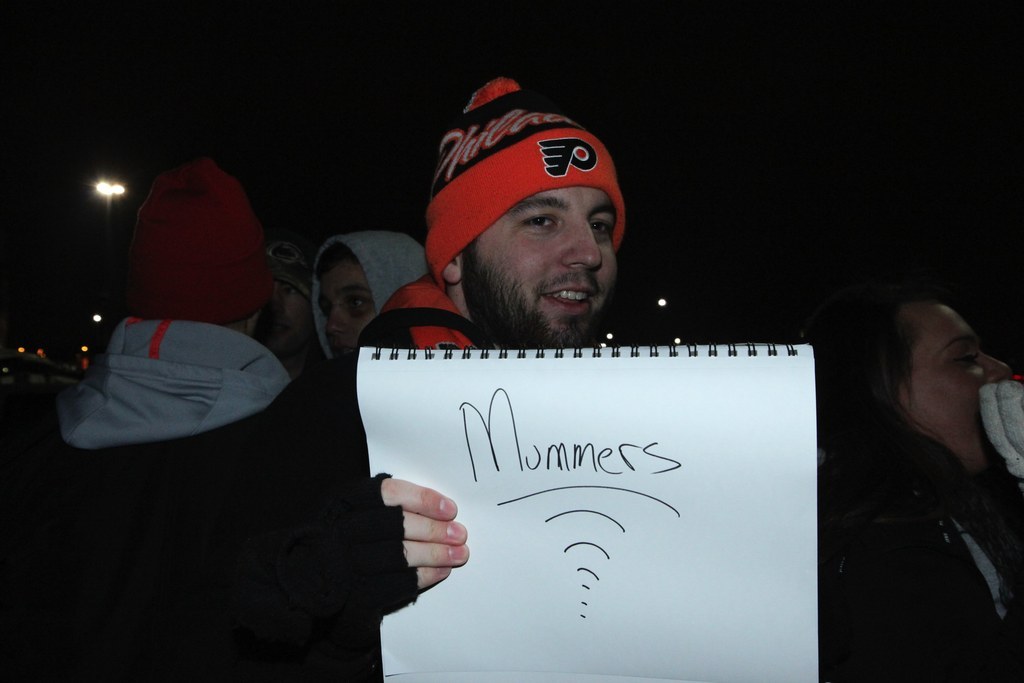 7.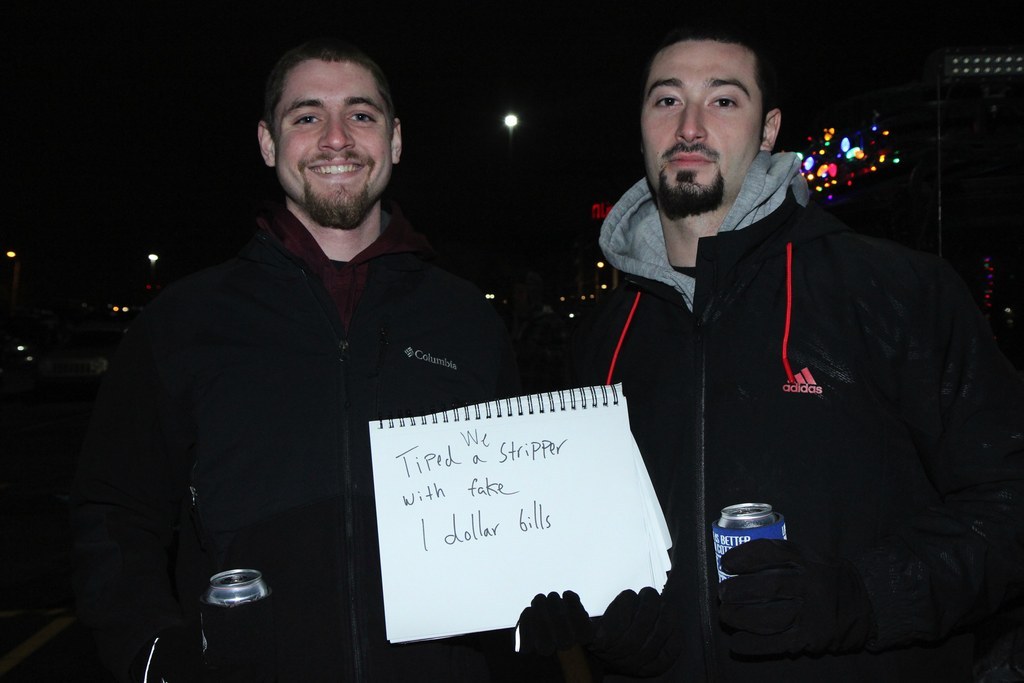 8.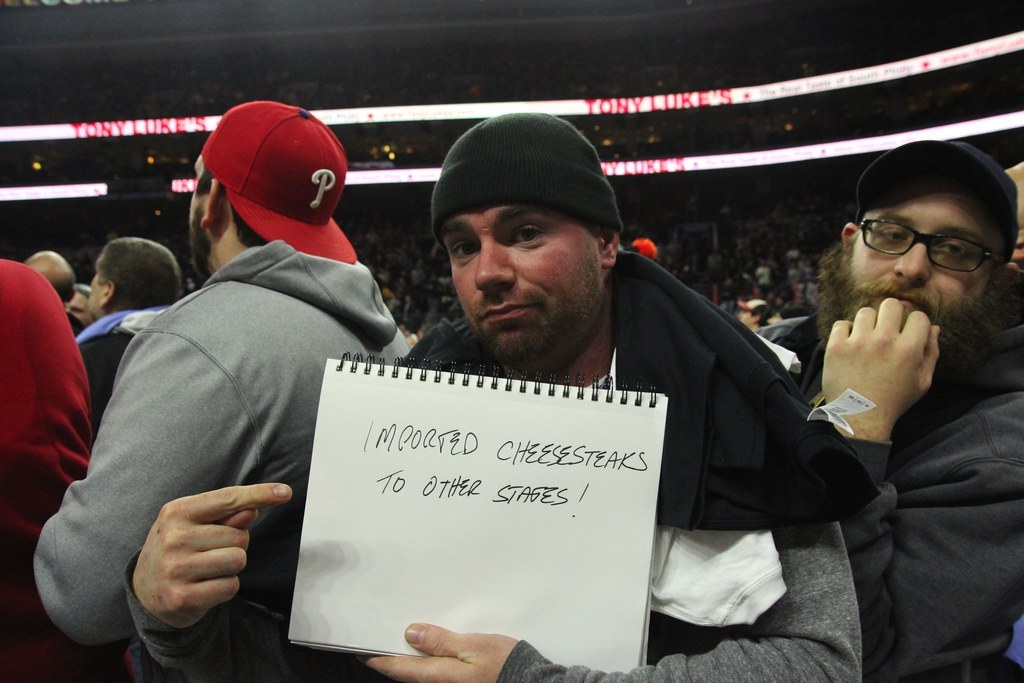 9.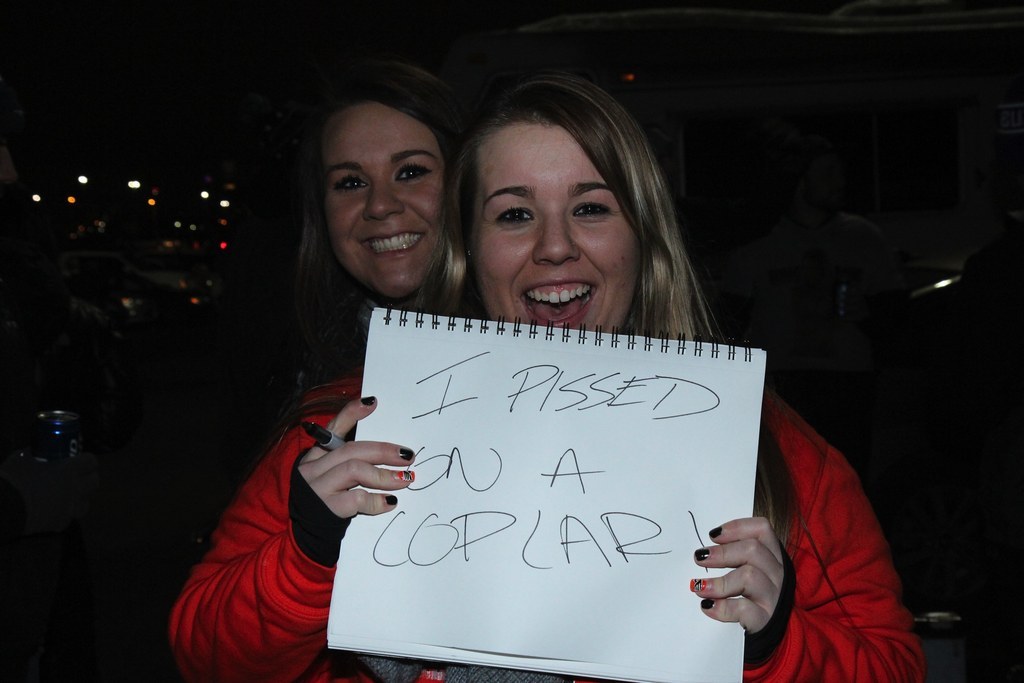 10.
11.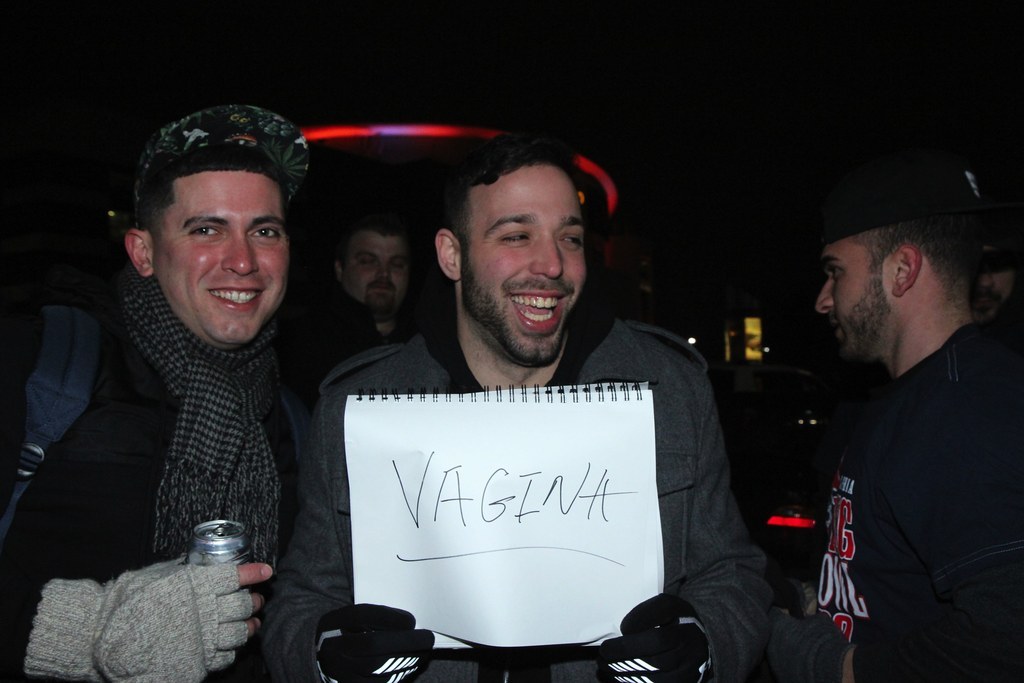 12.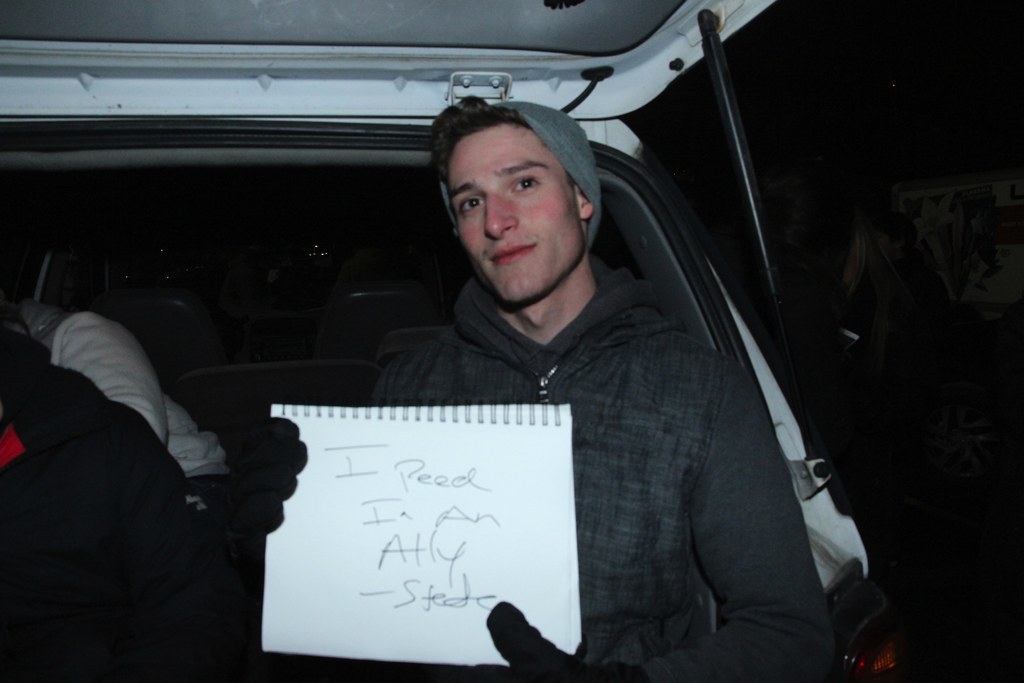 13.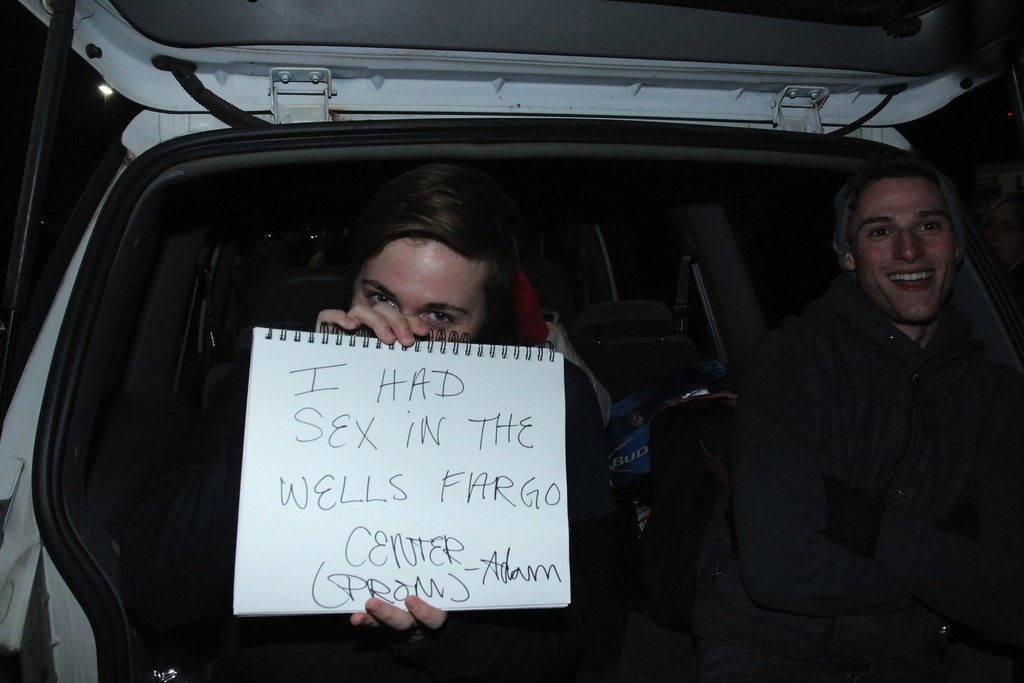 14.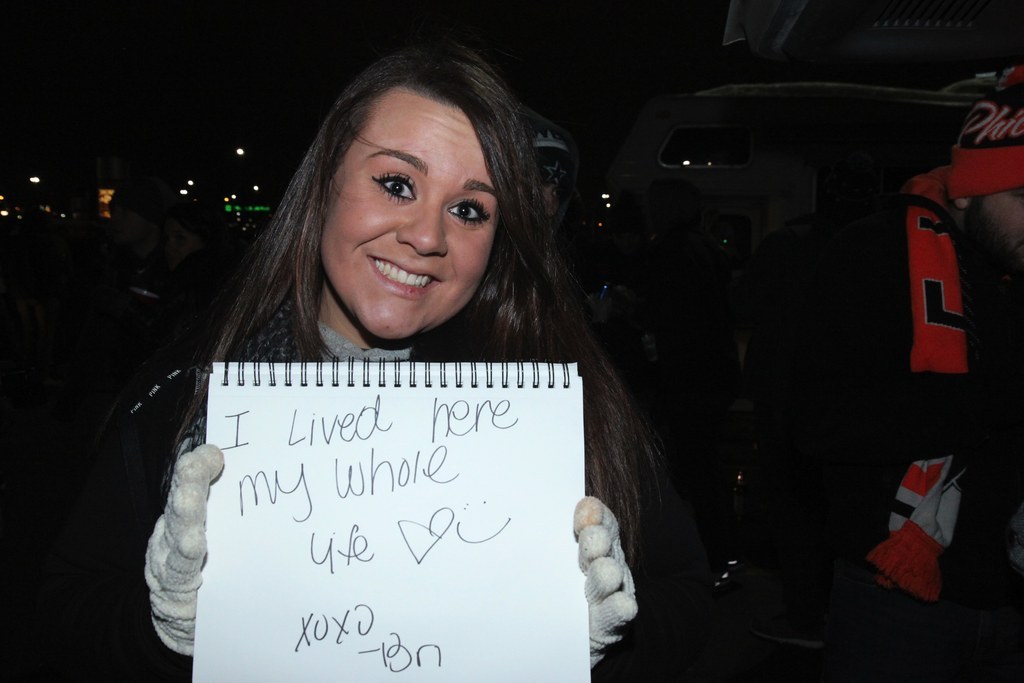 15.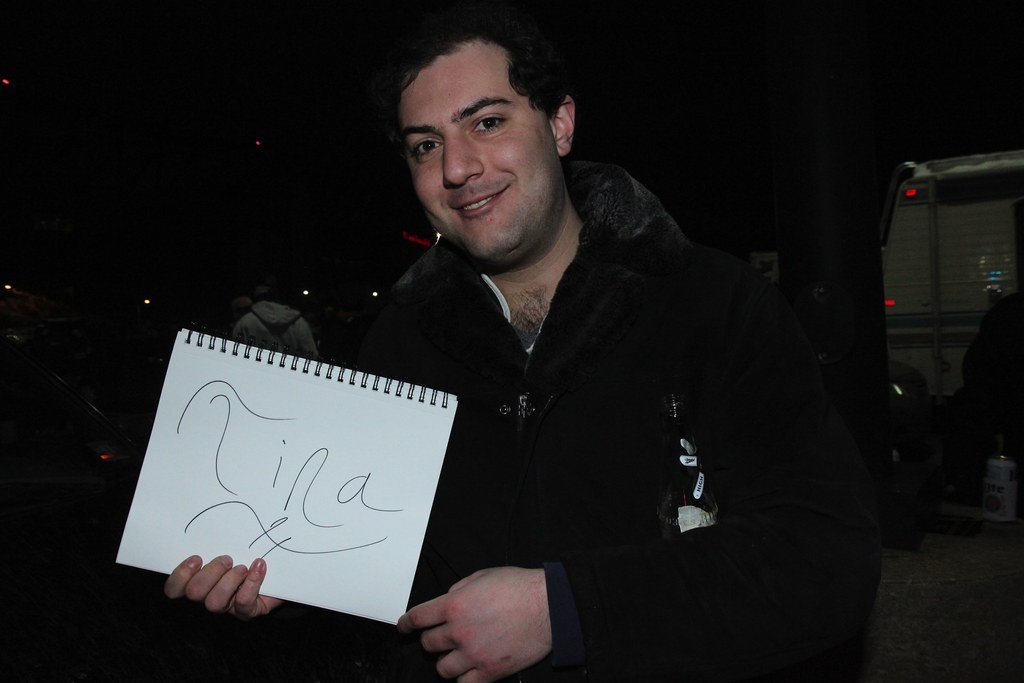 16.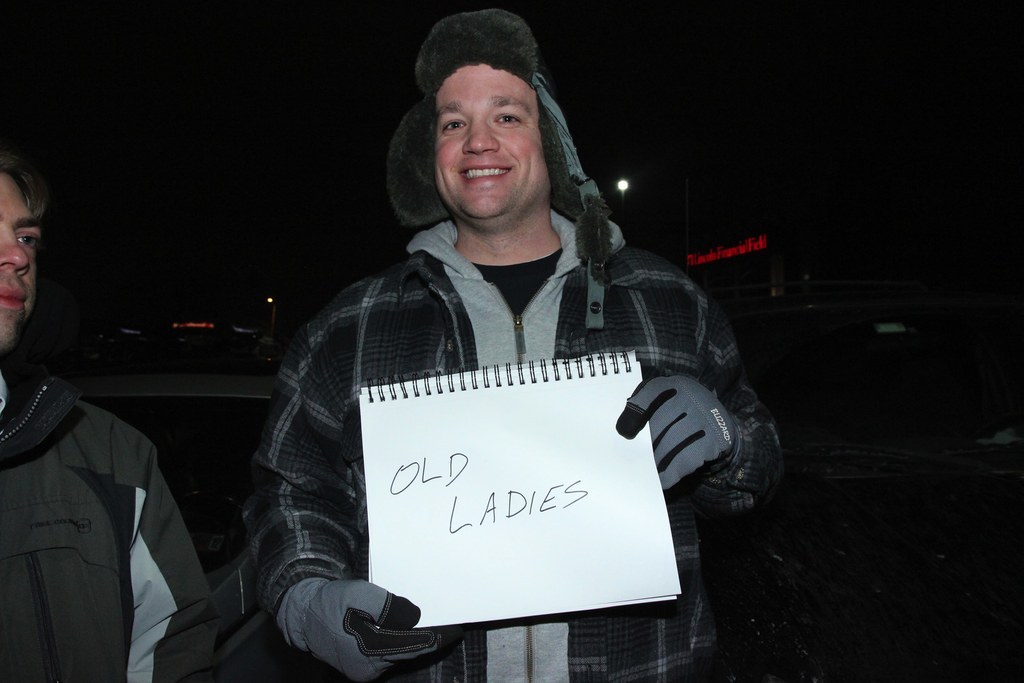 17.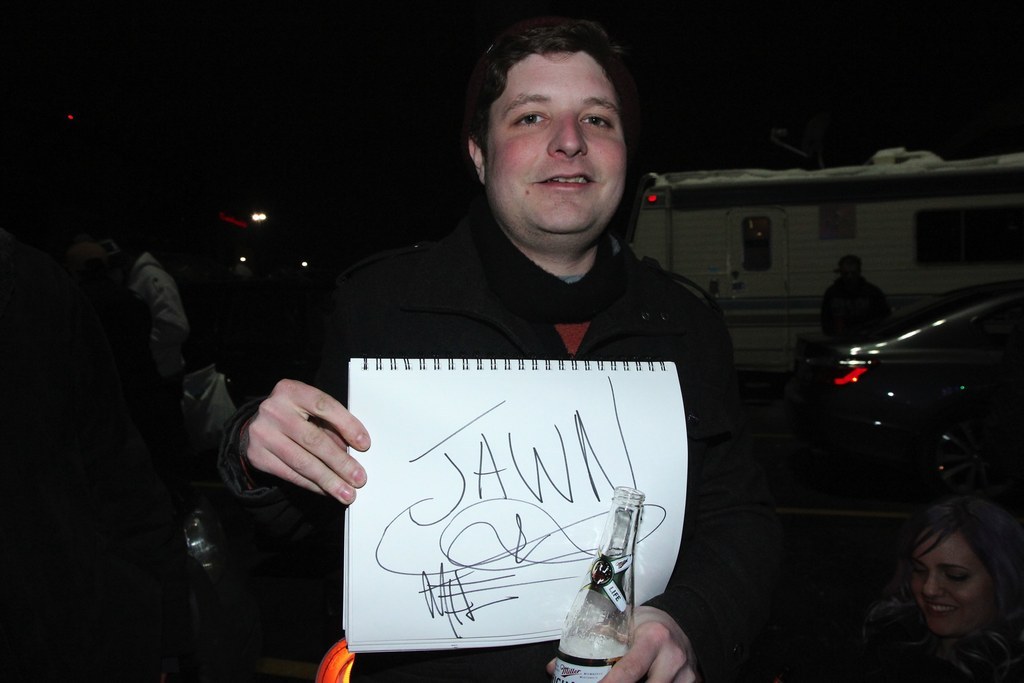 18.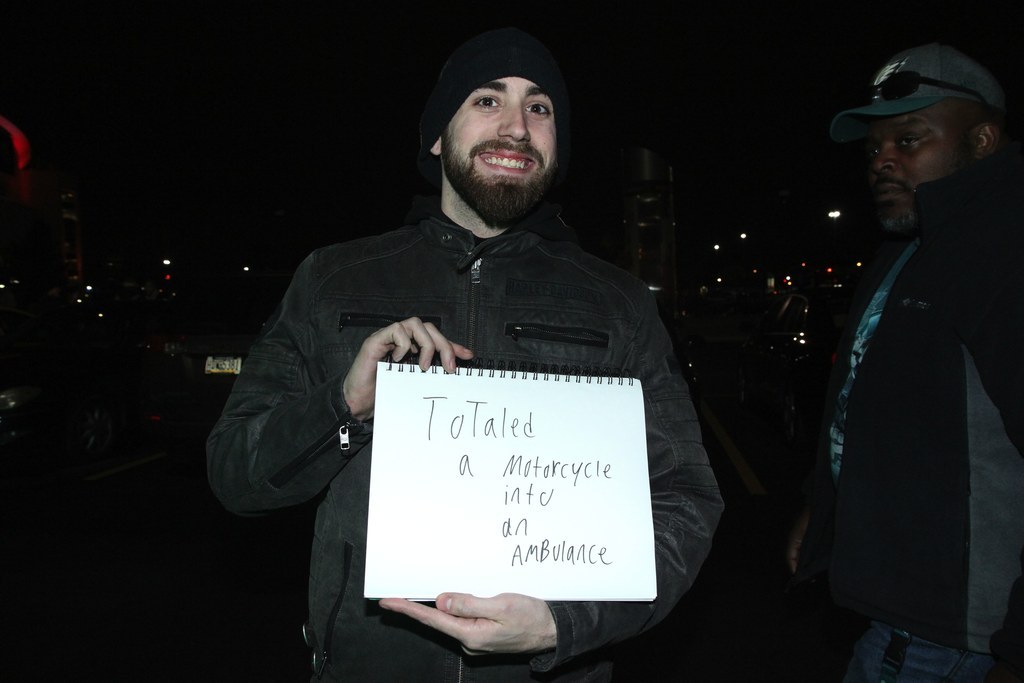 19.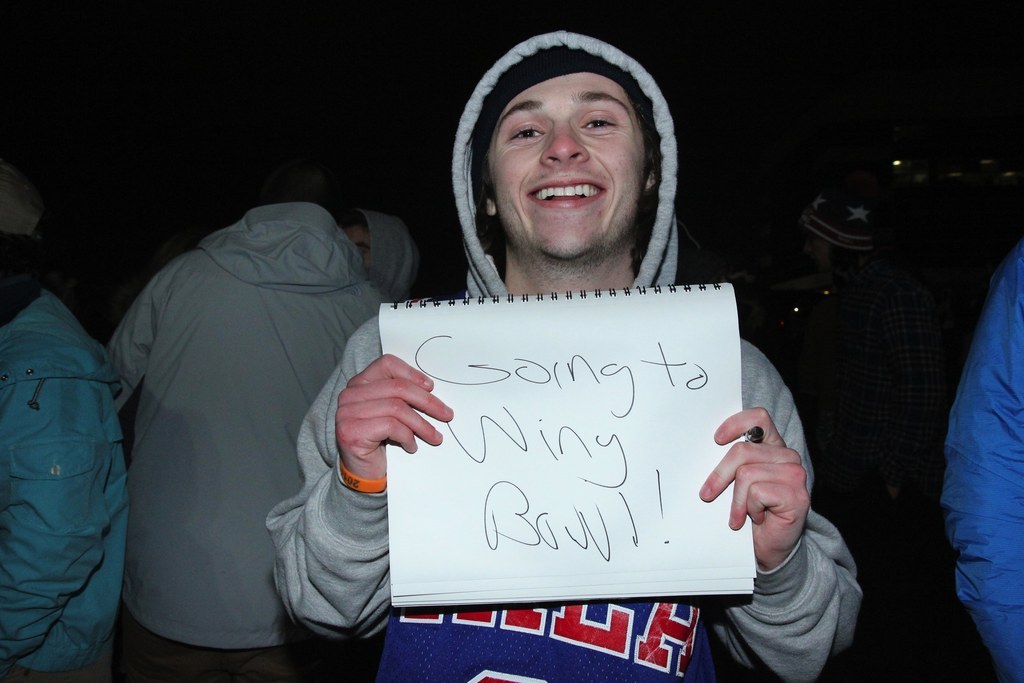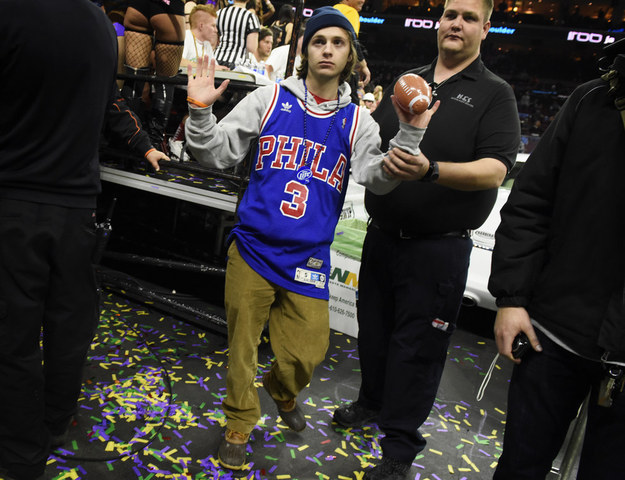 20.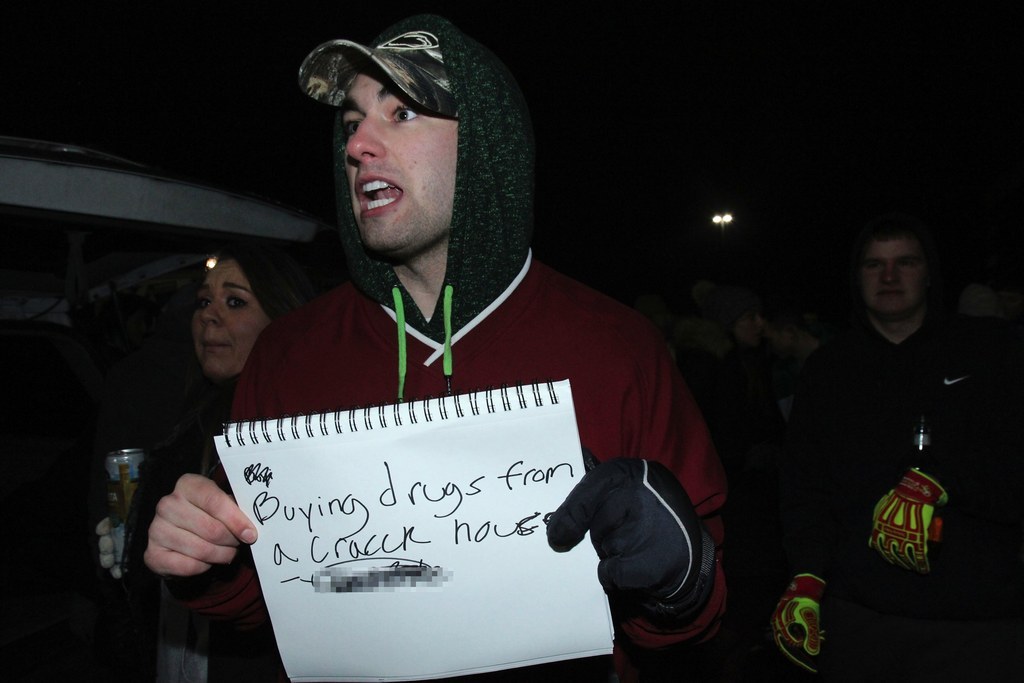 21.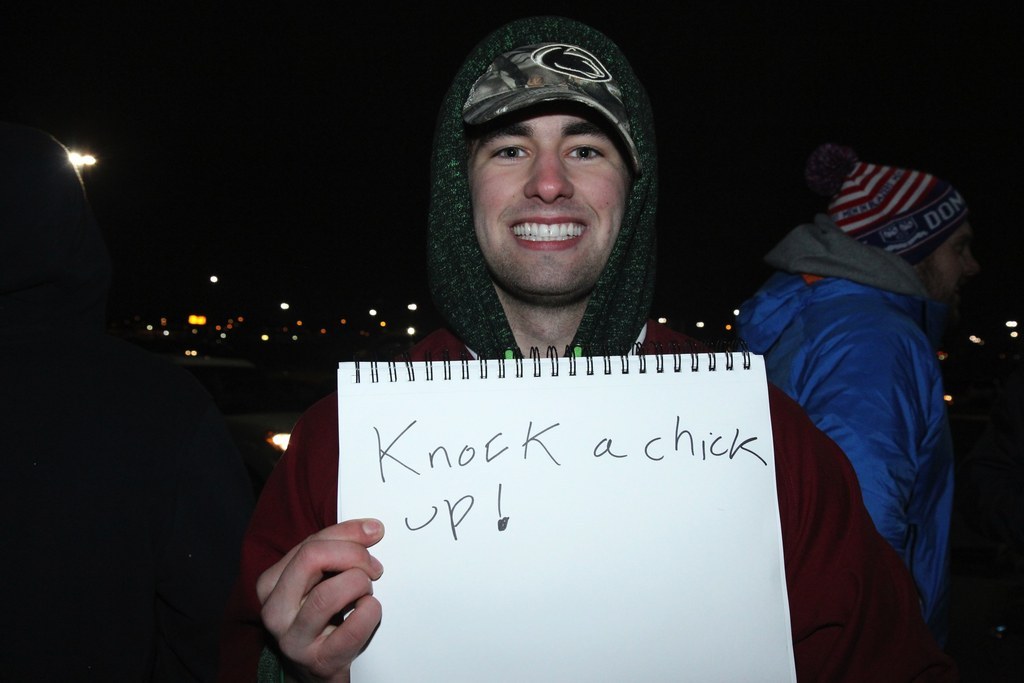 22.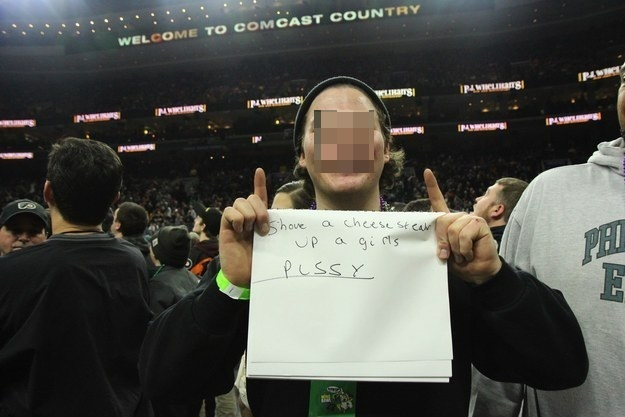 23.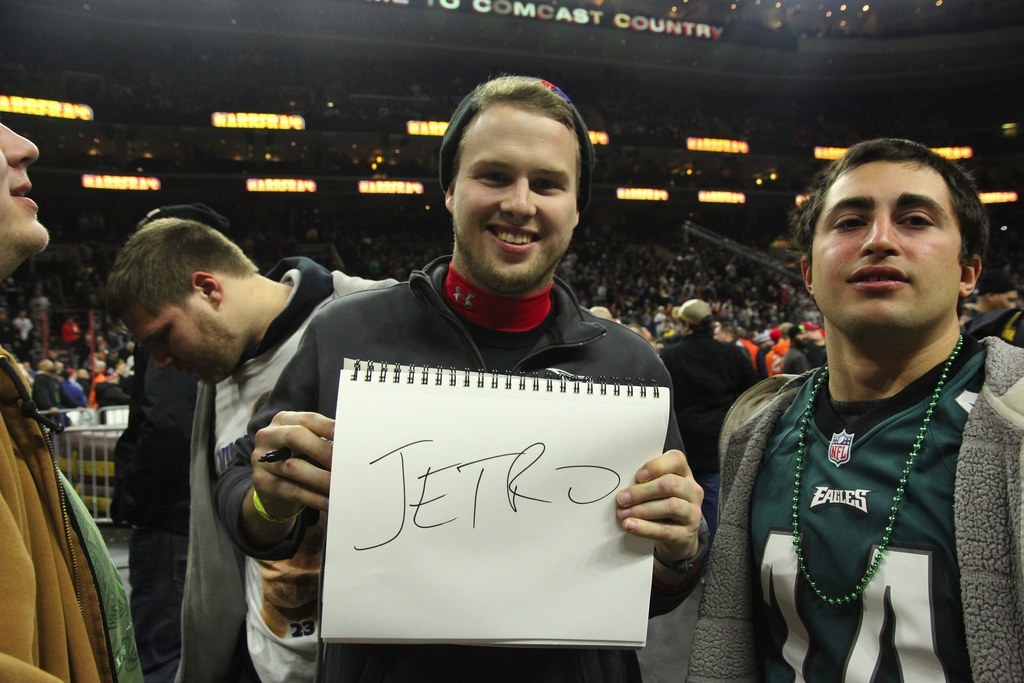 24.
The Wing Bowl takes place at the hockey arena, so there are plastic walls set up. There were some people who wanted to share their message with me but couldn't get to the pad of paper, so they spoke without words.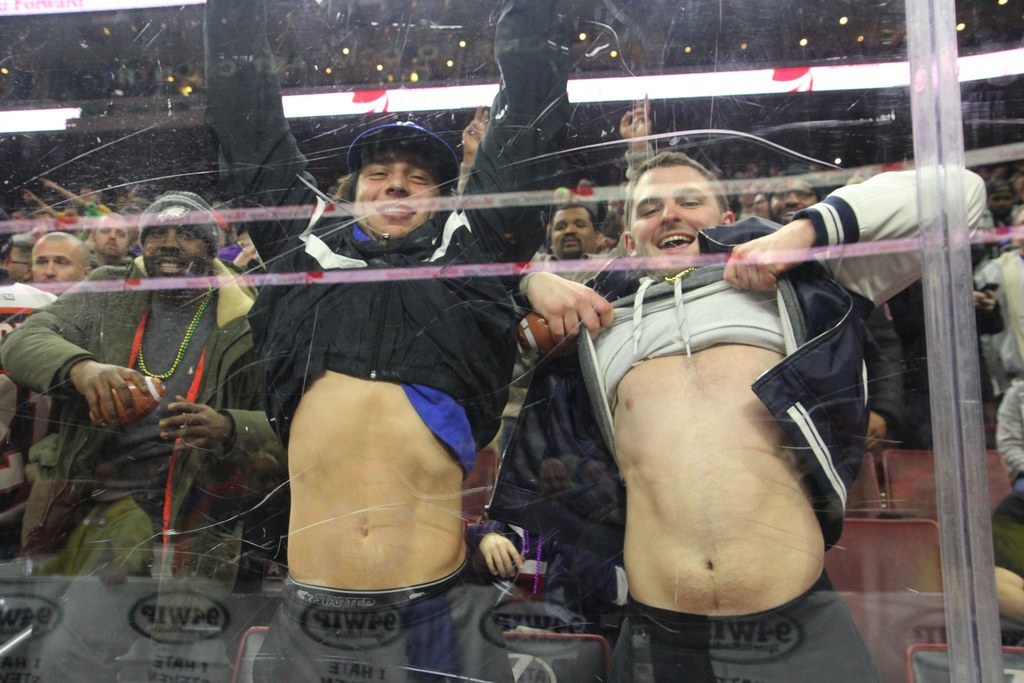 25.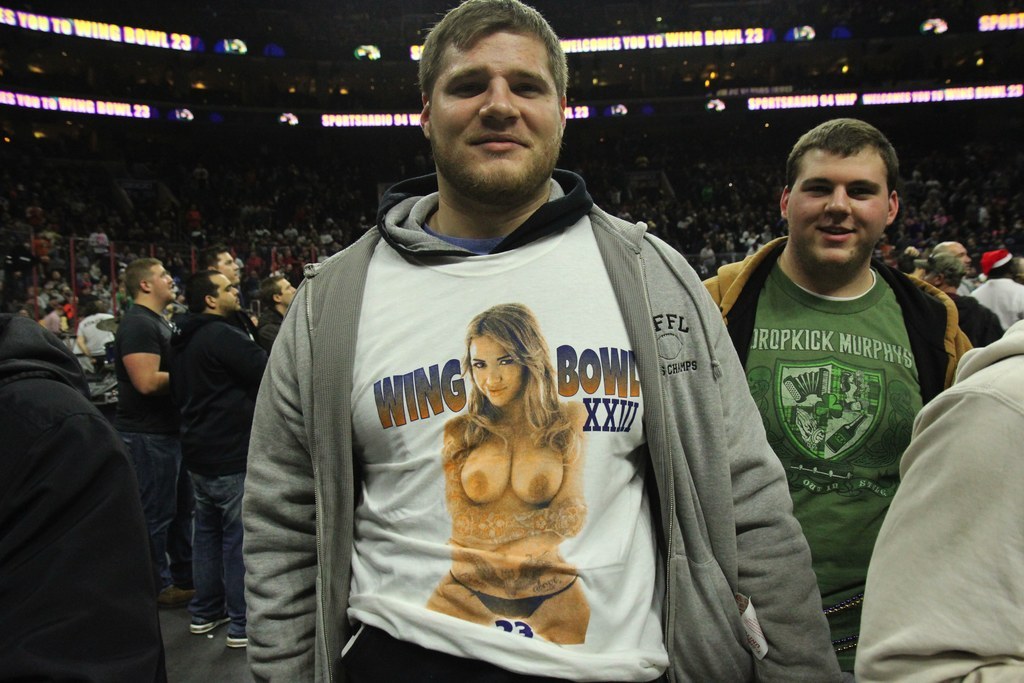 26.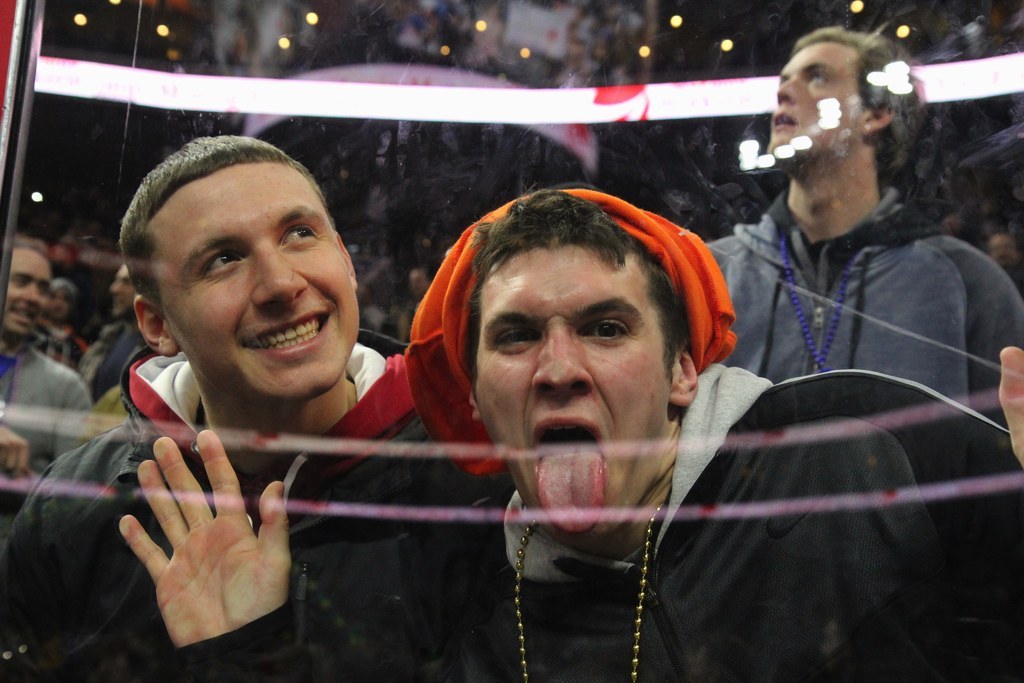 27.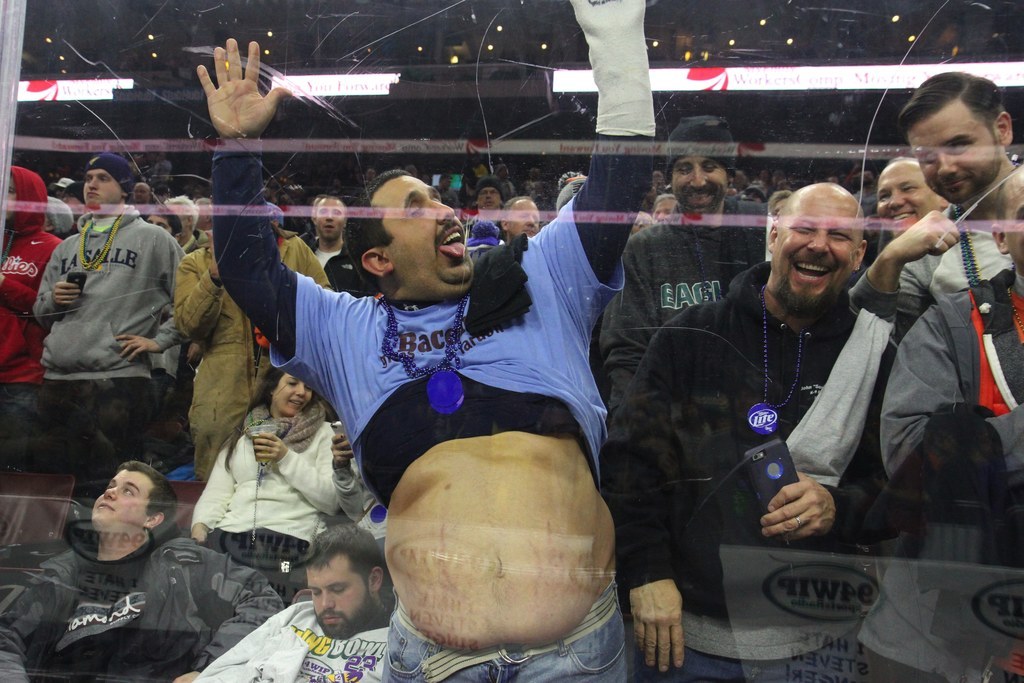 28.
29.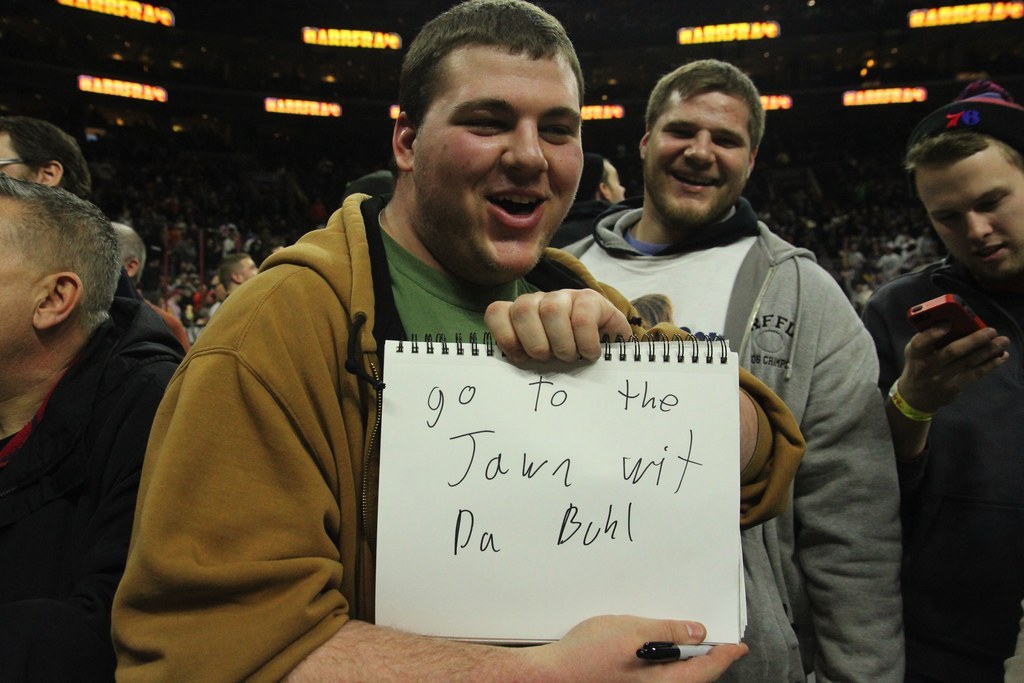 30.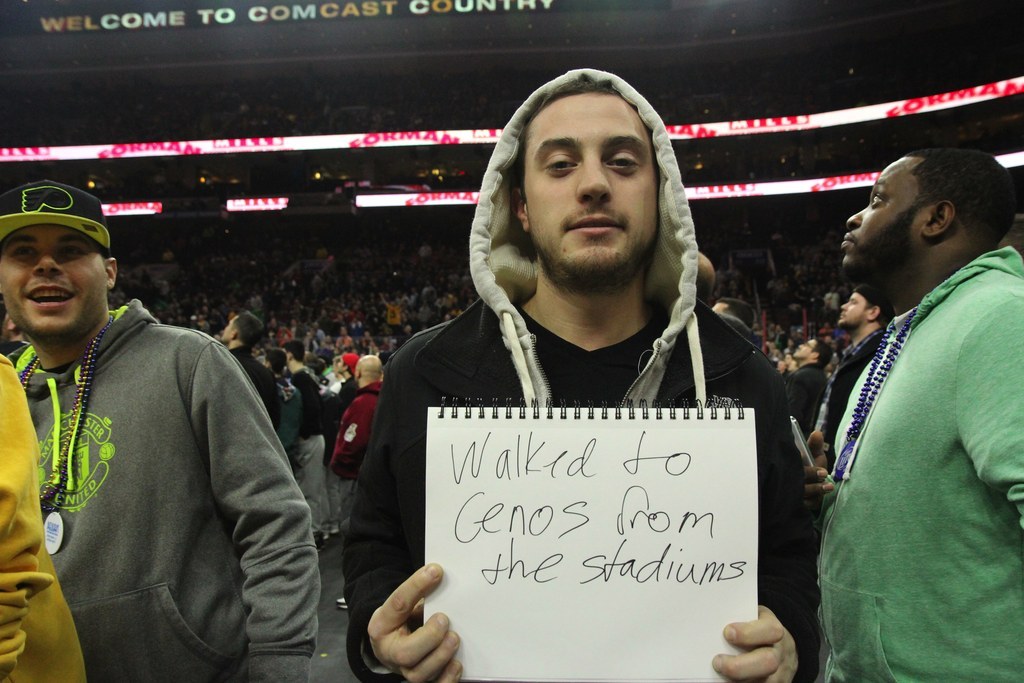 31.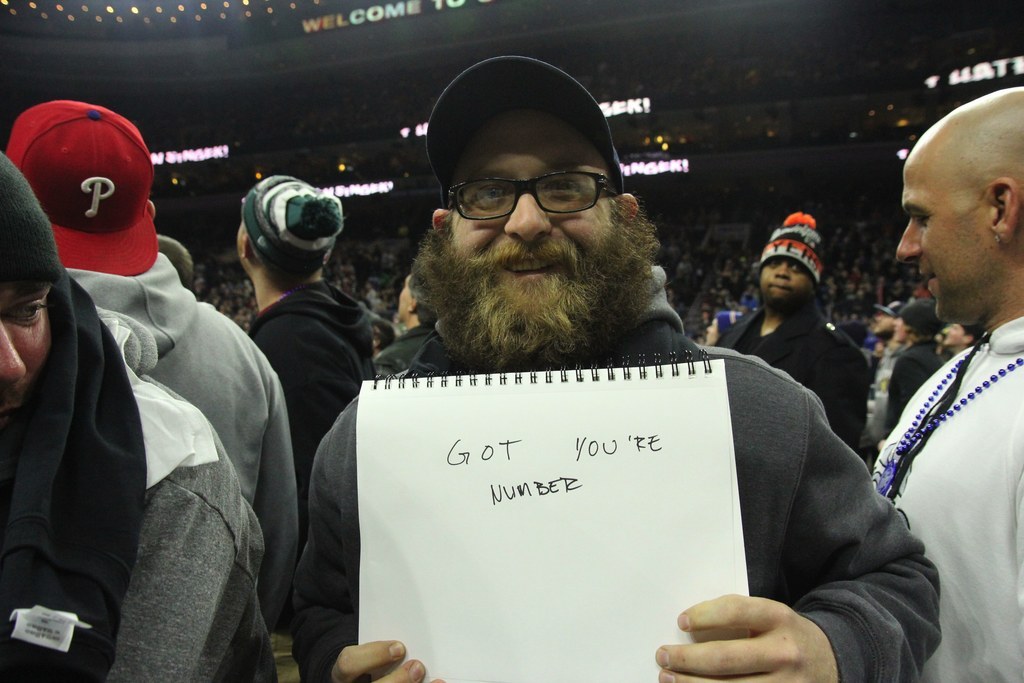 32.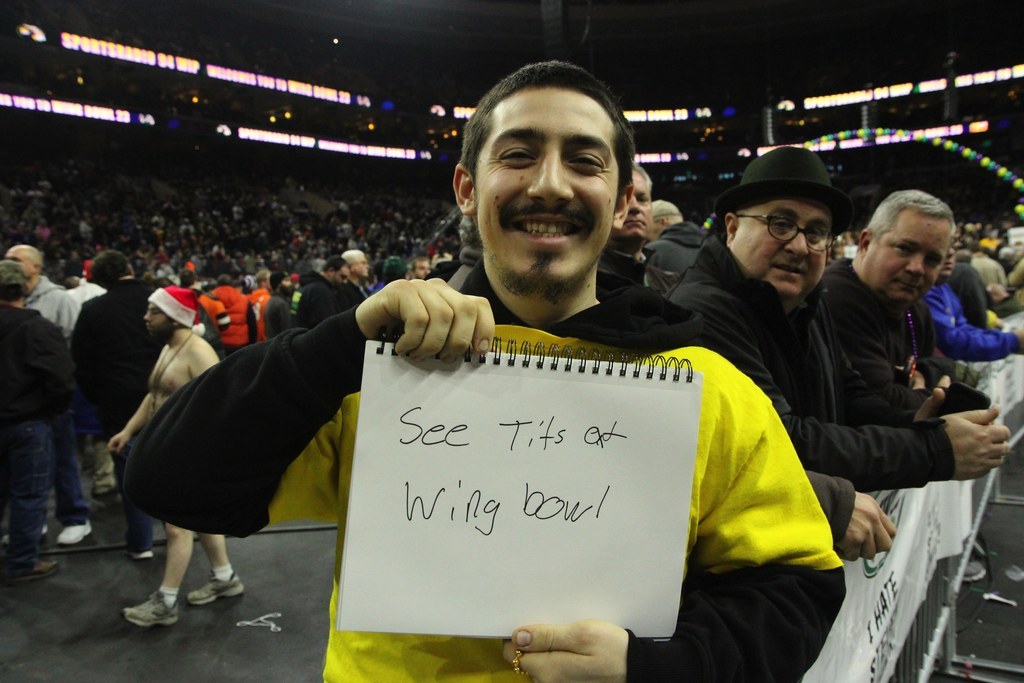 33.
More coverage of the Wing Bowl: