Ever wonder how those cute lil' baby carrots are made?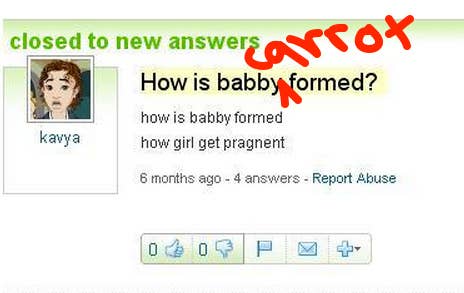 First, carrots are harvested from the farm.
Then, they're sorted by a machine. Wait —
— uh, these are full-size carrots WHAT THE FUCK
HOLY SHIT THEY JUST CHOPPED NORMAL CARROTS IN HALF
Now they're just peeling the 2" carrot stumps. Everything in life is a lie.
Now someone is sorting out the "duds." How can this person work so fast? This is really stressing me out to watch.
Then the FAKE baby carrots are sorted. Fake, faker, fakest? Probably because they're FAKE FAKE FAKE!
Ugh, here's your bag of LIES. LIES LIES AND THE LYING LIARS WHO BAG CARROTS.