First, get yourself a wagon built in the 1890s.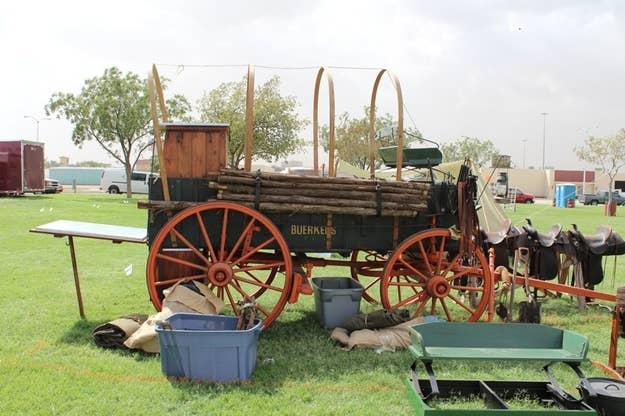 The back of the wagon is your "chuck box" where you hold all your supplies.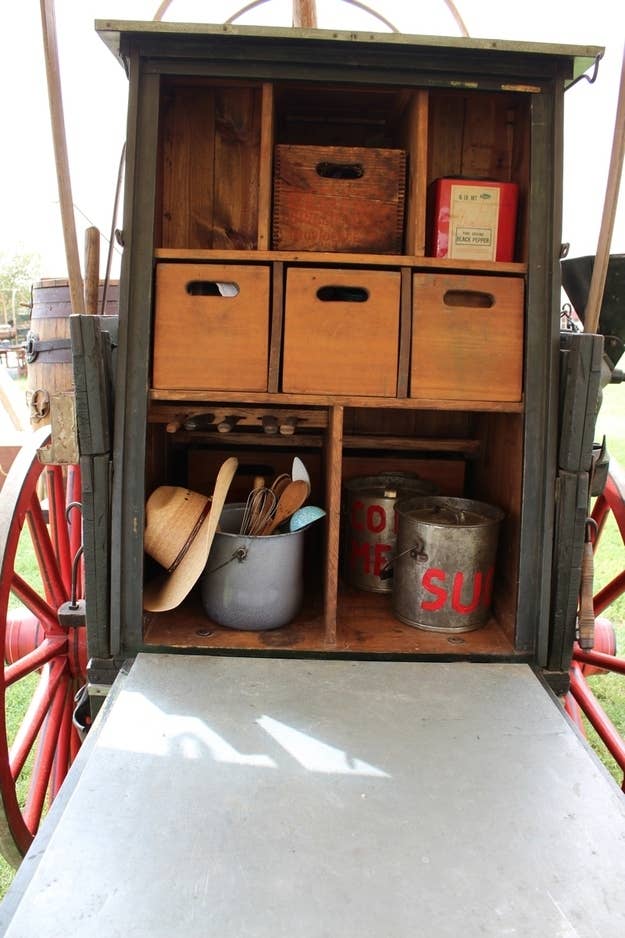 You'll need some antique cast iron cookware. This stuff is NOT cheap.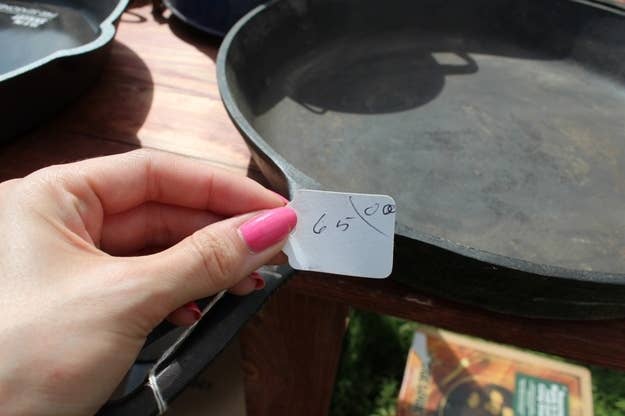 Use only authentic knives.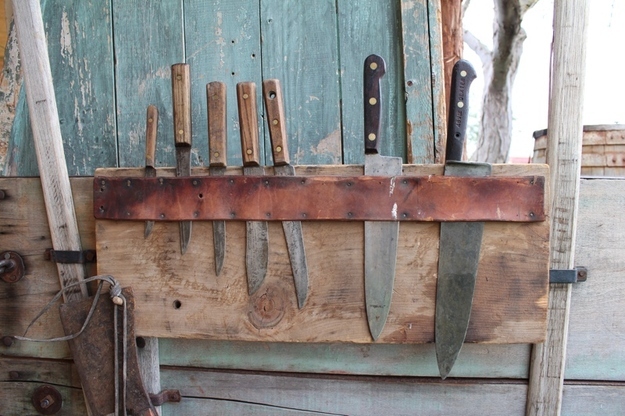 Eek this is a scary rusty cleaver.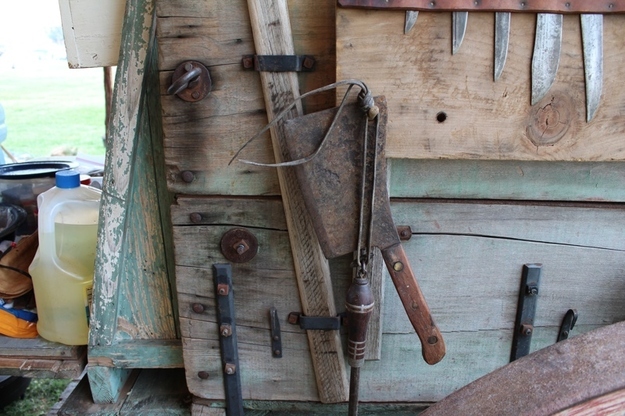 Fire up the fire pit and put some Dutch ovens over it to heat up.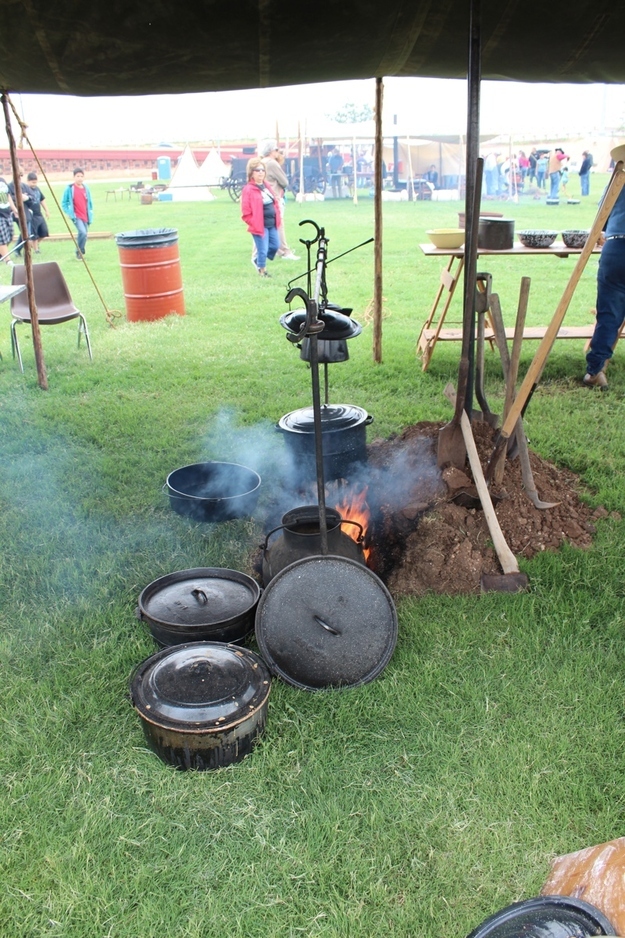 Use a special tool to lift the lids off the hot Dutch ovens.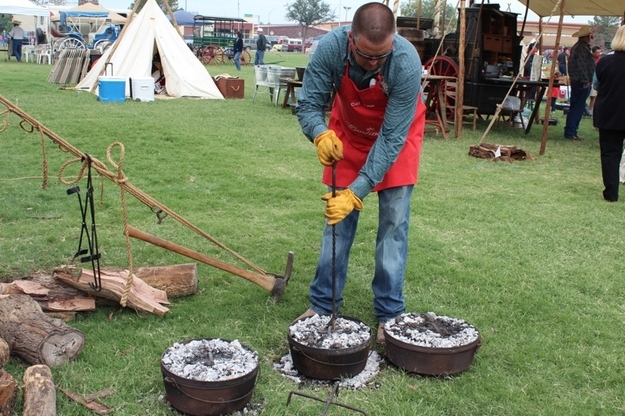 Use this coffee grinder attached to your wagon to grind your beans.
Cook your coffee over the fire pit.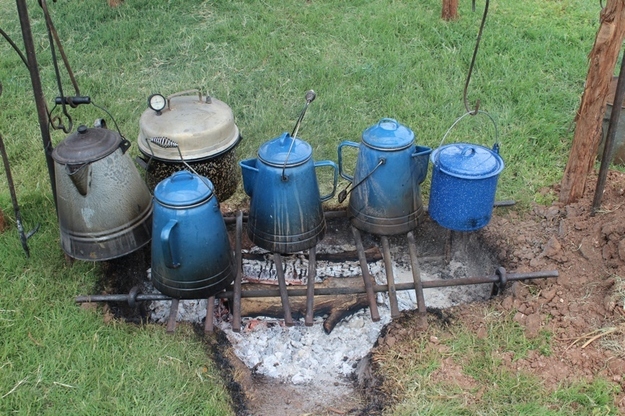 Melt butter over the fire.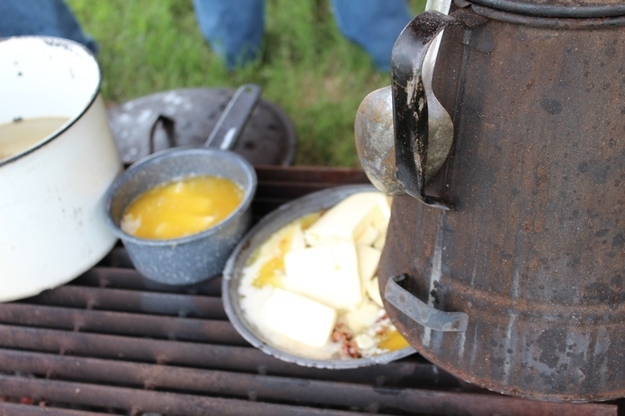 Baste the butter over your biscuits.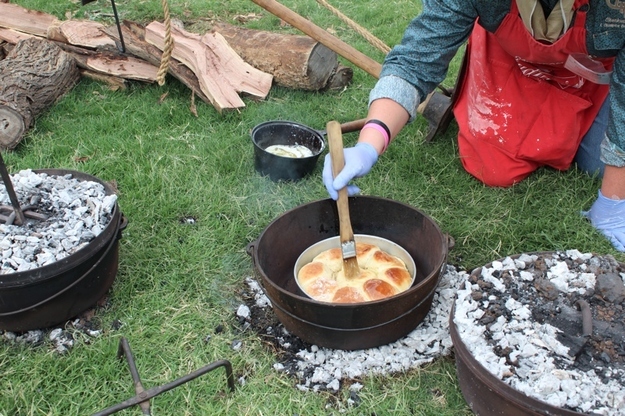 Season steaks with salt & pepper and wack 'em with a big hammer.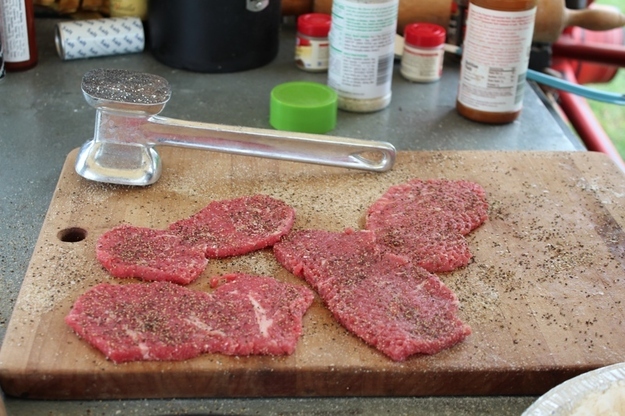 Dip the steaks in flour.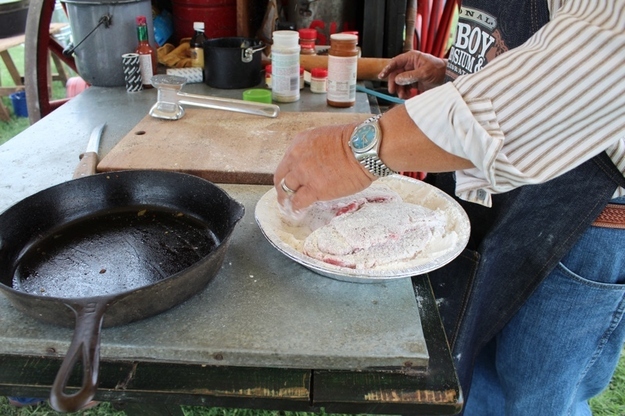 Fry those bad boys up in some oil using a fry skimmer spoon.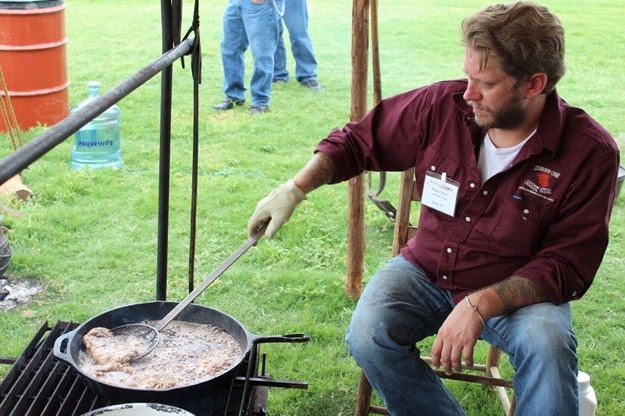 Use slices of white bread to absorb grease while storing the steaks before serving.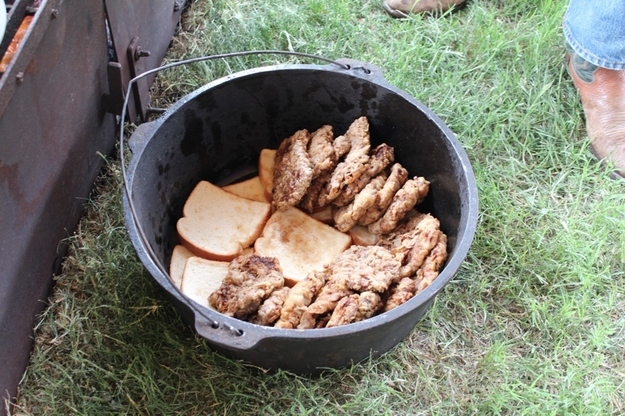 You can use a cookbook if you want.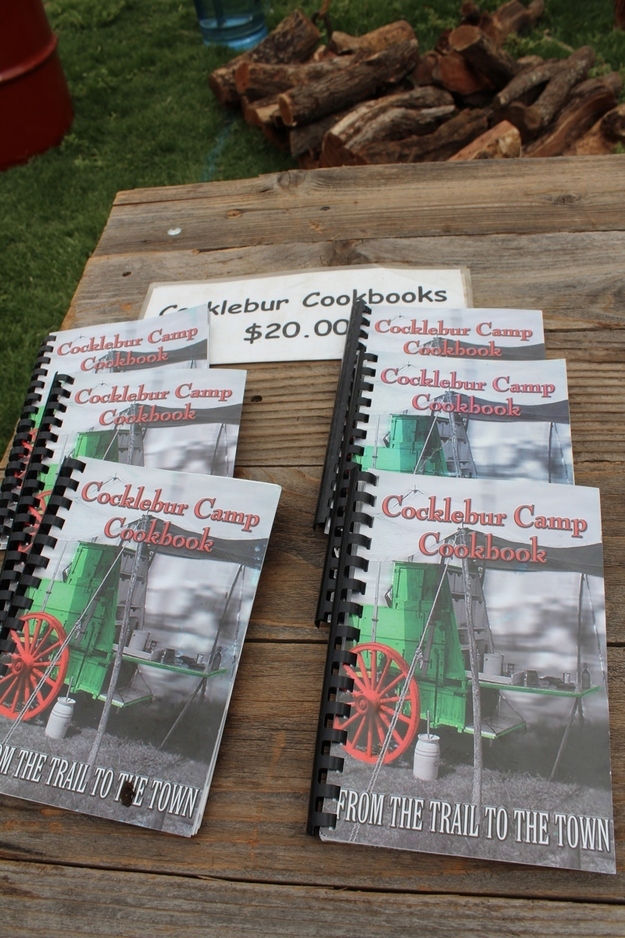 Ok, secretly you can use this, but try to keep it out of sight of the judges.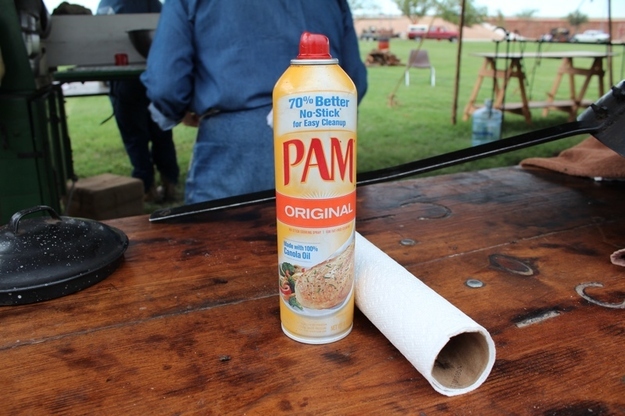 Use a tin can to cut perfect circles for the biscuits.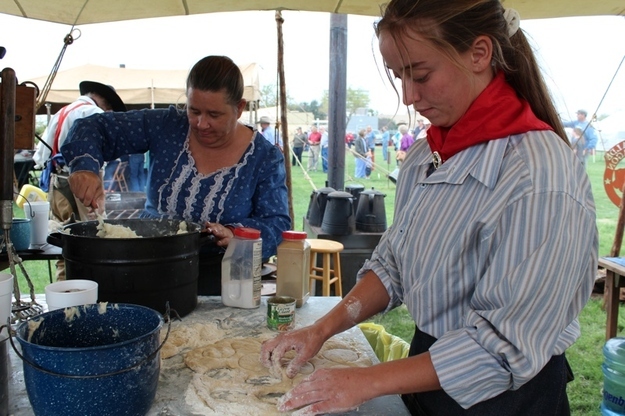 Crabapple cobbler, biscuits, and peach cobbler.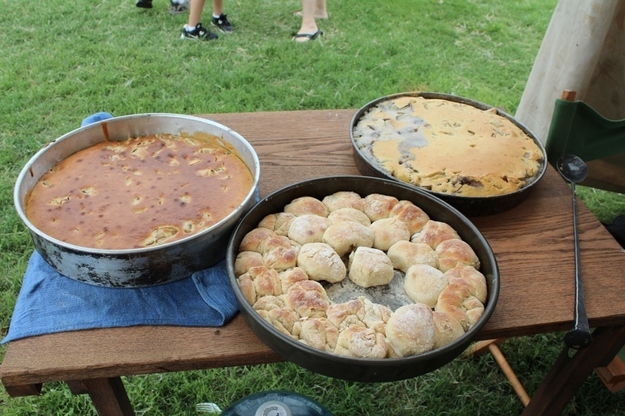 Oh heck yeah!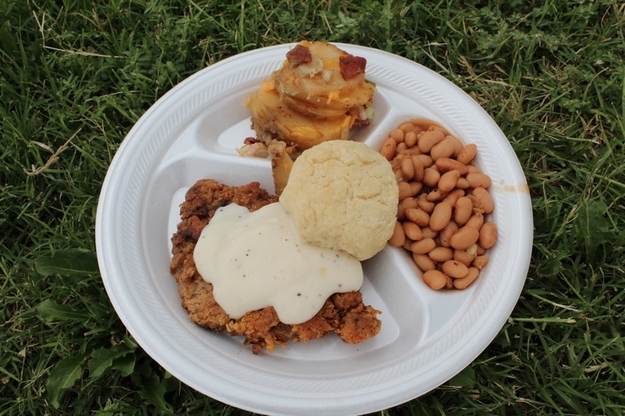 Peach cobbler. Giddyup!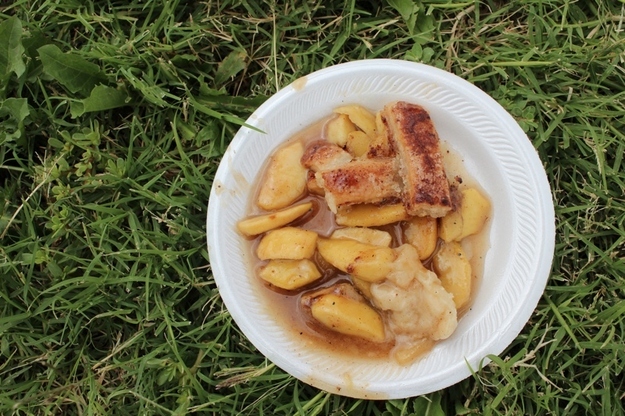 Whip up some "apple pie" shots.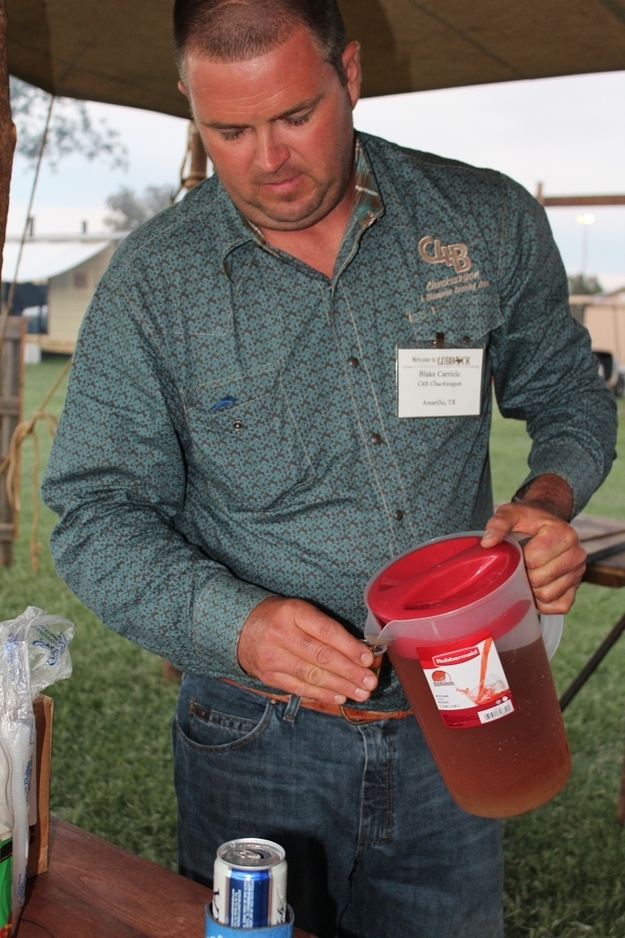 Everclear is called for (it's not legal in some states, including New York).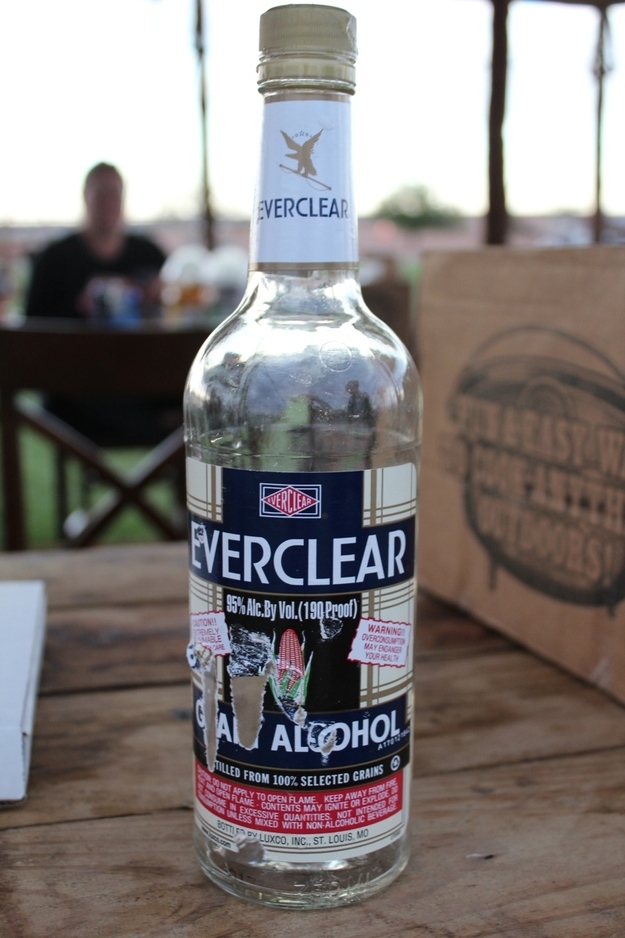 Recipe for Apple Pie Shots (you can tell I wrote it down after):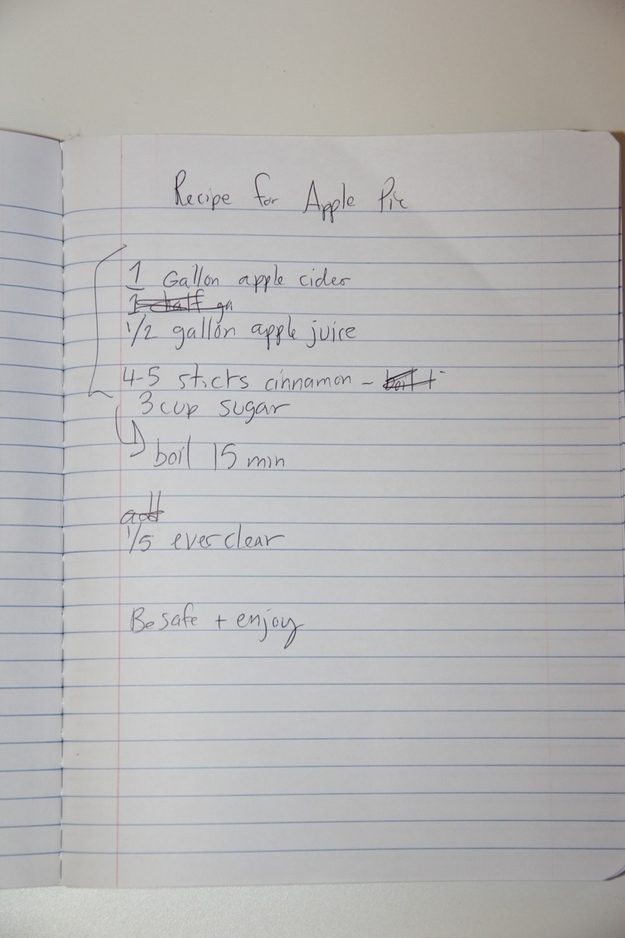 Cheers!
Down the hatch!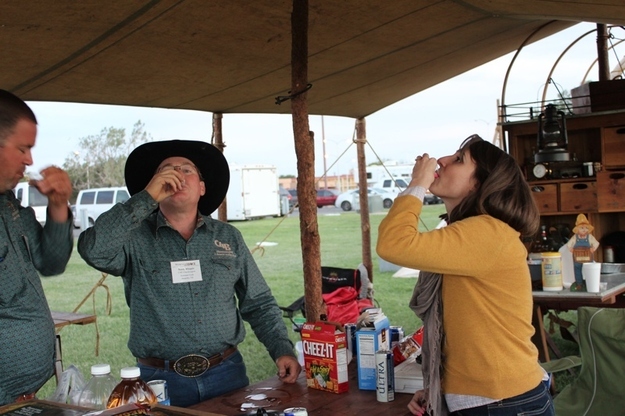 If you do really well, you'll win the big prize: a belt buckle.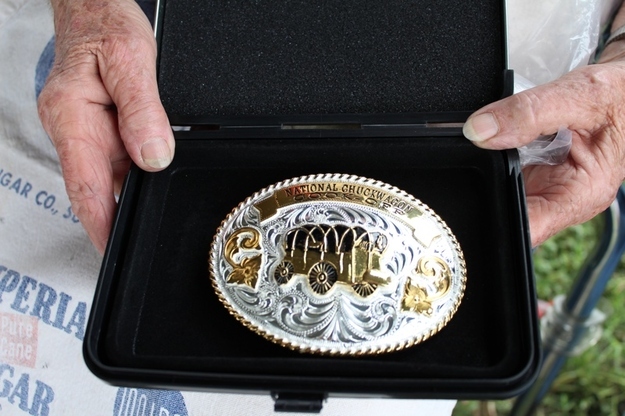 Now that you're a big winner, sit back and relax!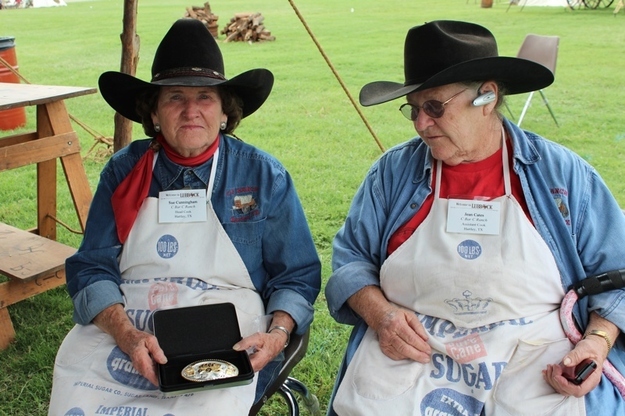 All photos by Katie Notopoulos for BuzzFeed.