How do you spell this guy's name?

Neilson Barnard / Getty

Do you know he pronounces it like "Fray-sir" not "Fray-zure" (like the show about Dr. Fraiser Crane?
How Do You Spell Br*nd*n Fr***r's Name?
Sorry, you don't know much about Brendan Fraser.
Don't feel too bad. It's pretty hard to spell. But you would embarrass yourself if you were writing him a thank you note (like if he sent you a nice gift) and you wrote his name wrong on the address.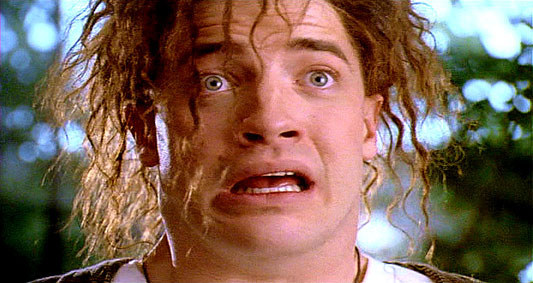 Wow! You know how to spell Brendan Fraser's name!
If Brendan was here, he'd probably give you a big hug. Imagine those strong arms, holding you... his expressive eyebrows waggling... that strong jaw against your shoulder.... Ah......