Mixed Berry Crepe Cones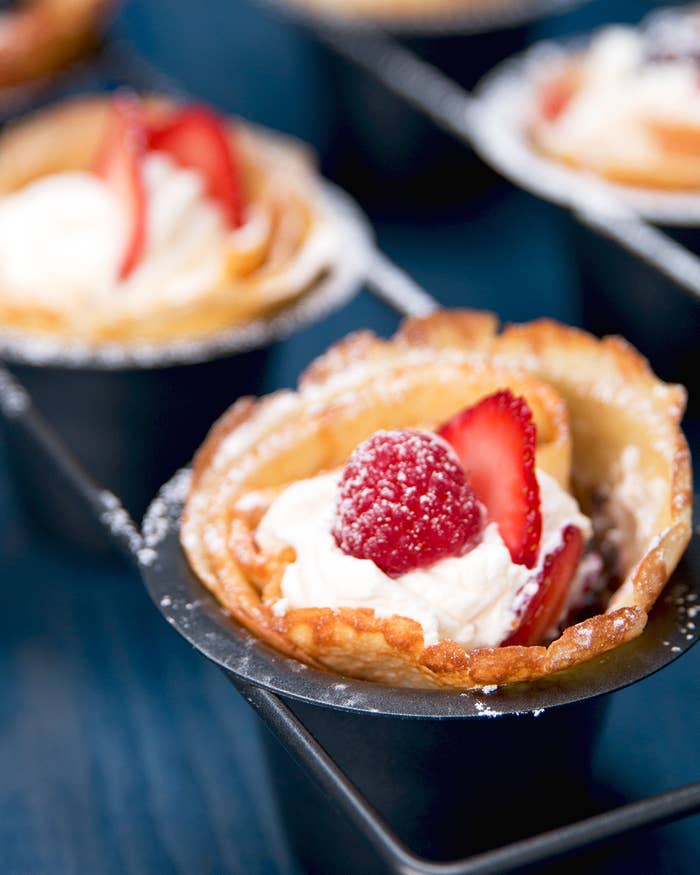 INGREDIENTS
Crepe Batter:
½ cup all purpose flour
½ teaspoon salt
½ teaspoon sugar
2 eggs
2 tablespoons butter, melted
⅔ cup whole milk
Filling:
1 pint strawberries, quartered
1 pint blackberries
1 pint blueberries
1 pint raspberries
1 cup whipped cream
PREPARATION
Make the crepes by sifting the flour, salt, and sugar and then slowly stir in the egg, butter, and milk.
In a nonstick pan over medium heat, pour in ⅓ cup of the batter and turn it to cover the whole surface. Cook until the bottom is brown and flip. Repeat until you're all out of crepe batter. Set the crepes aside to cool.
Lay out a crepe and spread the berries in a quarter section. Fold the crepe in half and then slowly roll it into a cone. Top with whipped cream, powdered sugar, and more berries, if desired.
Enjoy!