A neutral overview from the POV of a fascinated millennial:
The 2016 election was a brutal war of polar opposites that has both united and divided America. It was aggressive and at times mean- spirited, yet no match for two candidates that remained until they became the representatives of their political parties. Hillary Clinton and Donald Trump. However, soon came a time when Hillary's presidential journey came to an end after weeks of aggressive debating. Who were we left with now? Of course, none other than the abominable Donald Trump. It almost seems that throughout the entire election, the biggest effect that Trump has had on the great nation is demonstrating his undeniable ability to brainwash the vulnerable.
As witnesses of this historical transition, we bear no doubt that there is a strong sense of disappointment in the fact that the chance for another minority to dominate the White House has been lost: Hillary Clinton being the first female president, Bernie Sanders, the first Jewish, Ted Cruz the first Hispanic etc. It is obvious that the chances were there and very achievable. However, the United States has spoken and so we have been evidently left with one option. Trump. Flaws and all…
Obama's most memorable line of his final speech was "I'm asking you to believe- Not in my ability to create change but in yours." Perhaps there is a hidden message within this line. A message that a great country like America cannot simply be defined by the behavior of its leader, but by the attitude of its citizens. An attitude which preserves the intentions of maintaining the all- American beliefs which were molded by the founding fathers. After all, it would certainly take more than a failed president to dethrone the country as the pinnacle of humanitarian freedom.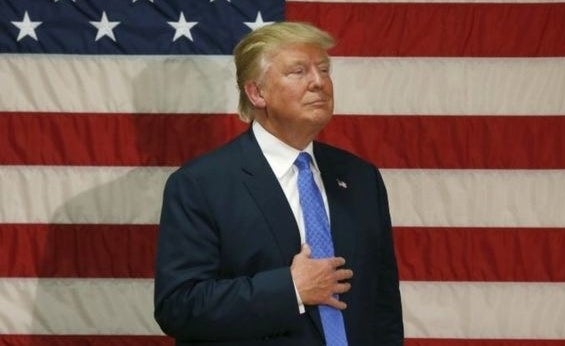 This post was created by a member of BuzzFeed Community, where anyone can post awesome lists and creations.
Learn more
or
post your buzz!