When you first saw Sheik — either in The Legend of Zelda: Ocarina of Time or Super Smash Bros. — you were probably like, "Who's this androgynous ninja I have sex feelings for, despite the fact that it's a cartoon?" In Ocarina of Time it's revealed that Sheik is the alter ego of Princess Zelda, who dresses up as a male Sheikah to avoid being captured by the evil Ganondorf. Thus, in addition to being an obvious mega-babe, Sheik is also a major badass. She's also got these 90s-era curtains of short blond hair you just want to run your hands through. And then there's the way she's always peering seductively through that hair with those bright ruby-red eyes.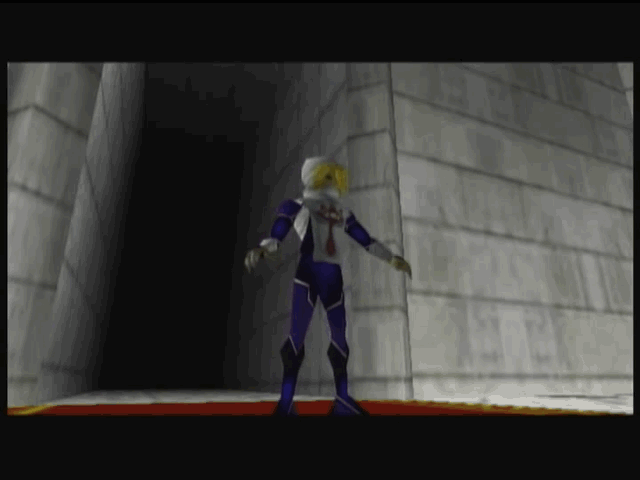 The mysterious, cryptic way she spoke — her mouth hidden by her costume — could practically make you blush. Plus, she's a musician. Sheik is perhaps most alluring in the Super Smash Bros. games, where she is a switch-out character with Zelda. And if you've played Super Smash Bros., you know that no one fights as hard, as beautifully, as Sheik.
So ACROBATIC, my goodness. Sheik's appearance has changed over time, becoming more visibly feminine. Because androgynous Sheik is super dreamy as-is.