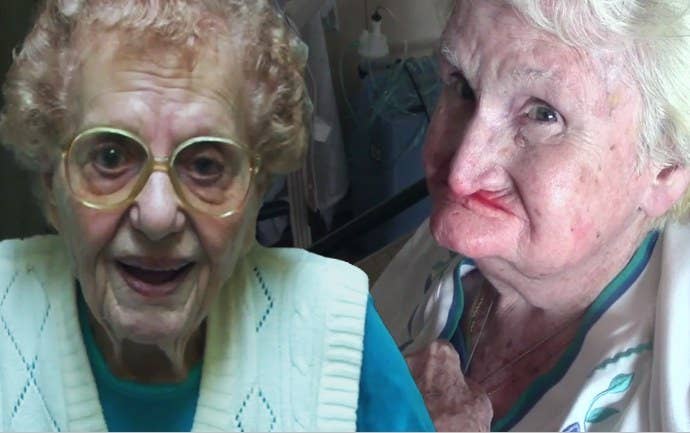 A student has recorded an emotional video documentary of her two grandmothers just days before they passed.
Katie Corvino, 22, has spent her senior year at The University of Michigan creating a film that juxtaposes the end of life stories of her two grandmothers and contemplates the limitations of their physicality.
The film sets Ann, Katie's legally blind grandmother on her father's side who chose to live independently at home, next to Helen, her grandmother on her mother's side who lost her autonomy back in 2011 and spent her days with her caretaker Lana. The exploration is meant to inform Katie's understanding of her two grandmothers emotional and mental vitalities during the course of their lives.
Katie's film was created for her senior thesis project in the Penny W. Stamps School of Art and Design. As part of this project, seniors use the techniques, concepts and skills they've learned to plan, conceptualize and build a single project of their choosing over the course of their final year.