What would someone find in your bedroom?

Things I stole from sororities and frats

A broken bed, an illegal pet, condoms

A perfectly made bed and pictures from my travels

Lots of mint green and a cello

Which describes you in middle school?

Kind of chubby with an embarrassing hippie phase

Very chubby and weirdly into cats

Cheerleader, in a long-term relationship, friends with kind of famous people's kids

Pixie cut and hardcore emo phase

Which 30 Rock quote speaks to you the most?

"I hate January. It's dark and freezing and everyone's wearing bulky coats. You can do some serious subway flirting before you realize the guy is homeless."

"I've been taking these new Czechoslovakian organ slimming pills. They contain a little bit of meth, which is something my body needs anyway!"

"When I see you chew your nails like that, it's either because you're very anxious, or you handled some ham earlier."

"Lovers... That word bums me out unless it's between the words meat and pizza"

"Doughnuts in bed? What are you depressed about or celebrating?"

What's your binge/drunk food?

Rotisserie chicken or Kix cereal

Love Me Tenders (bought with my wave bucks)

Whatever I impulse bought at the store that week

I prefer getting high and eating crab rangoons

Fight Song- Rachel Platten

You Get What You Give- New Radicals

Picture- Kid Rock ft. Sheryl Crow

What does your work-out routine look like?

Waking up early and going to the gym

Runs in the park and sometimes Zumba

7 mile runs sometimes twice a day to avoid homework

Mostly long walks but I tell people I run

Like twice a year I try to get into working out but my boobs are too big and they hurt when I run so I stop

Describe your taste in music

Middle school emo but also Hillary Duff

R&B, Ariana Grande, Carly Rae Jepsen

Middle-aged man folksy music but also rap

Middle-aged man music but also soft pop/rock

R&B/Rap but also lots of Blink-182

Rum and diet coke (make sure it's diet)

Tequila shots chased with water

Donnie Darko or Bickford Shmeckler's Cool Ideas

Parent Trap or Garden State

When Harry Met Sally or You've Got Mail

Titanic or Sisterhood of the Traveling Pants

"The answer I give on dates is Fargo"
Which Member Of Keke Palmer Are You?
You got Hannah! You're the only person in the world who would ever purchase "Ham" flavored seasoning from the Mexican section of Winn Dixie, but you still always win when we play "who's gonna be the first one of us to get married?" You never let the haters stop you from doing your thang, even if your thang is blacking out 3 nights a week or buying an entire bucket of grocery store fried chicken for dinner. The first time you ever bought weed, the guy actually sold you oregano, and you didn't have a lighter so you just ate it. As an Asian Studies major, you own a legit Chinese track suit (? still not sure what this is) and know a lot about red pandas. Everyone's favorite spot to cuddle is on your boobs. You give a whole new meaning to being a bad driver, but at least you're self aware.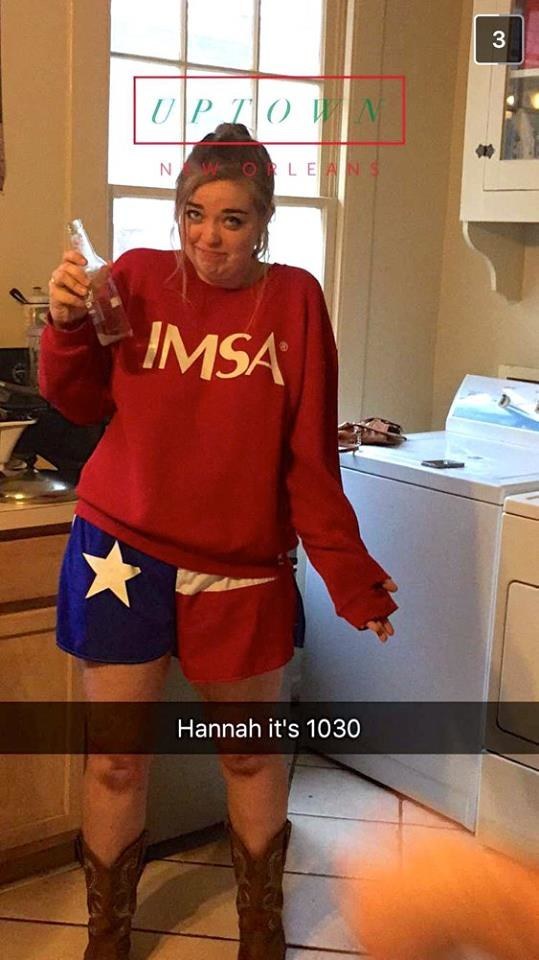 You're Marissa! You've probably gotten your hair patted down by airport security, you're very in touch with your Greek heritage, and food is your one true love. You yell at your friends if they leave food on their plates, and you can be scary enough that 9/10 times they'll end up finishing it. The only thing you maybe love more than eating is sleeping, and you've slept through fire alarms going off IN YOUR ROOM. Your ideal going out night involves dancing REALLY hard at The Boot for hours. You were arguably the most conventionally "cool" member of your friend group during your tween years, but now you do weird things like walk into the house where you used to live at 3am and take pictures. You are the mom of your friend group, and also the most likely to be a basketball wife.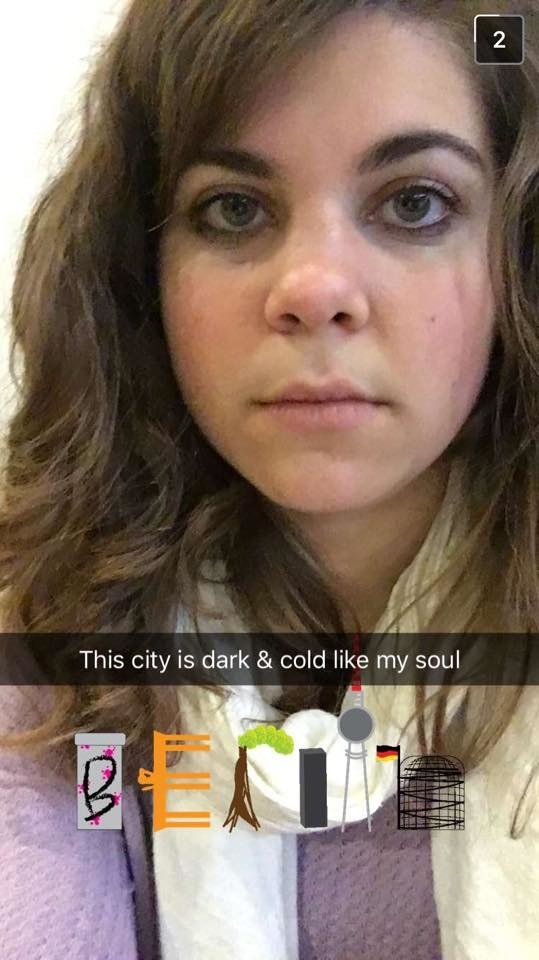 You got Pross! You're friends fawn over you for being so cute and having really long eyelashes to the point where it's annoying for all parties involved. You have a very old soul, and you were the only 6 year old jamming out to Motown music in 1st grade. Your current music taste is self-described as "Quinceañera," and you have been known to play Carly Rae Jepson out loud on your phone and sing along to it while walking home drunk in the early hours of the morning. Hot Pockets are your only source of sustenance, unless you go to Ba Chi, where you're always soooooo porky. You used to be fat, which allowed you to develop an excellent sense of humor. Despite your friends yelling at you for talking wayyy too loud, you know how to work a room. You're WASPy afffff.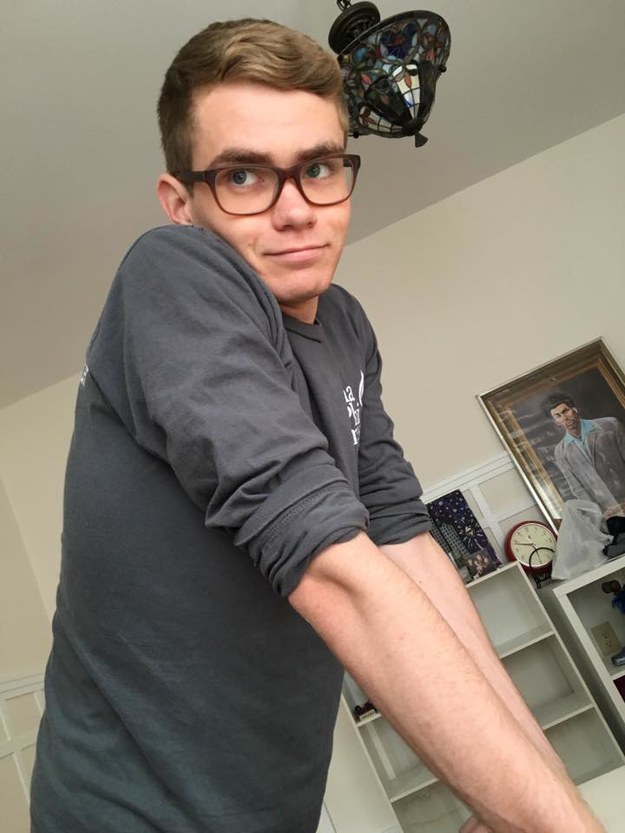 You're Taylor! Despite being pre-med, you still find the time to get regularly trashed with the rest of your squad, and you somehow still wake up early to work out and study the next day. You love Chance the Rapper, turtles, and Ba Chi, but you will never love anything as much as you love your puggle Charlie. You've never had a good experience at an airport, but it's okay because you're drunk from the night before for most of your early flights anyway. At pregames you can be found hand-dancing to "This Girl" by Kungs and quietly pounding shots in the corner. You are rolling in Nola Bucks to the point of danger ($60 Pizza Hut orders). You may get really mad at your friends for never wanting to go to Tchoup Yard with you or take you to Tutti Frutti. You have a soft side when it comes to Barack Obama.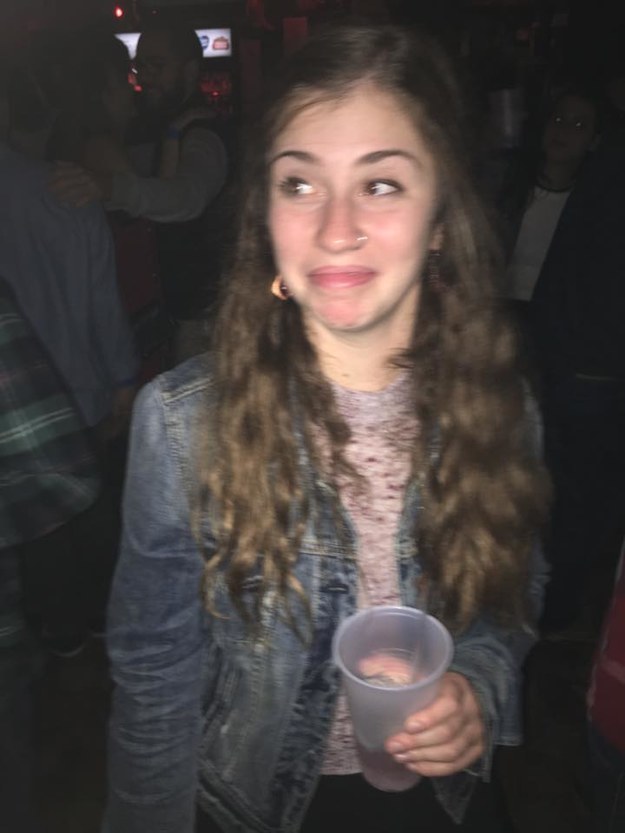 You're Katie! You're known for your love of Kid Rock, constant propositions to your friends to start a girl band with you, and your crippling commitment issues. Once someone described you as being "super Midwestern and really into DILFs." When asked for a fun fact you lie to people and say you're learning how to read palms. You have the whitest dance moves of anyone you know. Your most prized possessions are an ugly green flowered chair you bought for $30 and an Ina Garten signed cookbook. You know weirdly a lot about Catholicism from 14 years of Catholic school, which has turned out to be very useful during trivia. When you and your friends compare yourselves to TV show characters, you are always the dad. You hope to mother a gay son someday.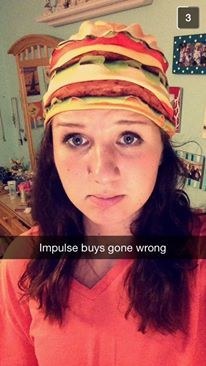 This post was created by a member of BuzzFeed Community, where anyone can post awesome lists and creations.
Learn more
or
post your buzz!