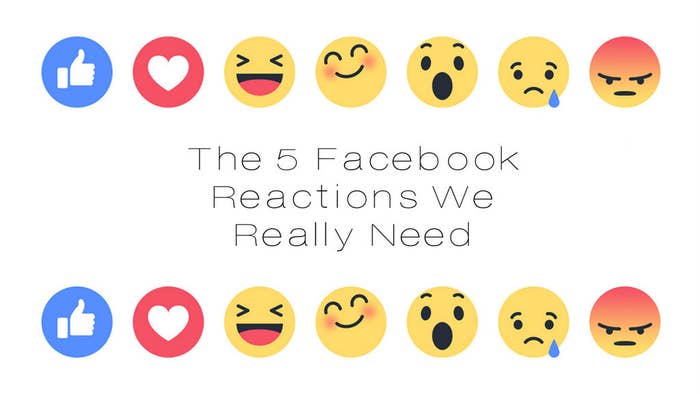 1.
The 'Who On Earth Do You Think Cares'
Oh congratulations on eating 3 Snickers bars before getting out bed but WHO DO YOU THINK CARES?! I would use this button SO much! From people who post hundreds of times a day to people who use Facebook to have political arguments. It would be best put to use, however, when couples post mushy comments on each other's timelines or publicly express their love for all to see. Talk to each other in person because NO ONE ELSE CARES.
2.
The 'I Know This Was Subtly Aimed At Me'
Whilst this feature would mainly be used by 14 year old girl as most people grew out of subtly insulting people on social media when they were back in school, it would be really useful to call out those who still find it acceptable.
3.
3) The 'I'm Going To Appear To Be Supportive But I'm Secretly Super Jealous and I Hate You'
This is a perfect button for those university friends who are getting great jobs while you're sitting in bed surrounded by take away boxes, smelling like disappointment and regret. Also a great way to show how you really feel about friends getting engaged, buying houses and going on ridiculous holidays whilst your single and still living at home. Because we all know, your friends are your greatest competition.
4.
4) The 'Your Baby Isn't Special'
"Oh my god your baby said their first word one week earlier than the average baby?! You're right they will be a genius!" said no one ever. OK so you love your baby very much but to the rest of Facebook it's just another human that has yet to prove itself as interesting or special in anyway. Most of them aren't even cute.
5.
5) The 'Great Job Editing Your Life To Appear Perfect'
Wow, what a great photo of your night out, this makes it look like you had such a great time! Shame that it's obvious you spent your whole night focused on getting this perfect pic and you actually forgot to have a good time. You're the kind of person that posts pre gym pics as post gym pics to make us believe you don't know how to sweat. I SEE THROUGH YOUR LIES!