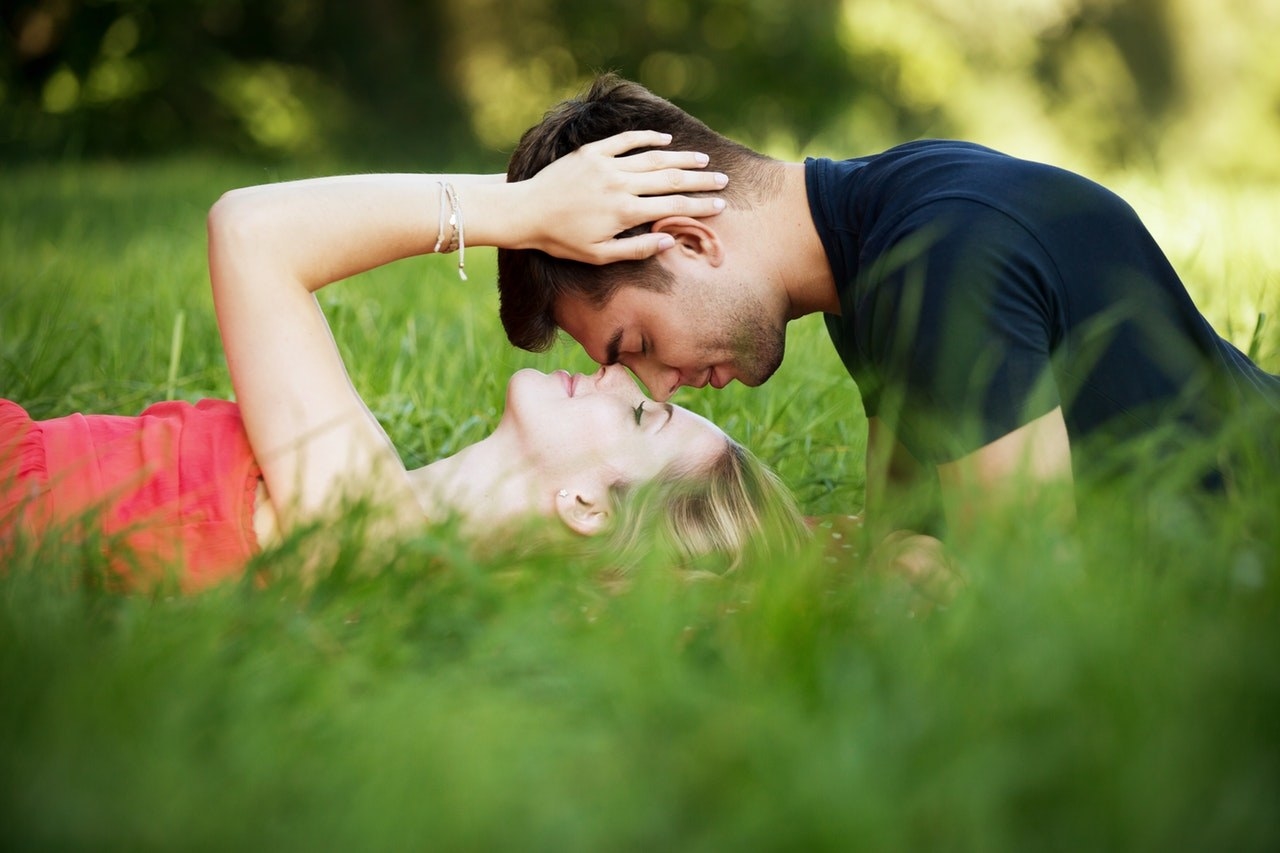 If you and your partner feel that your relationship is not all it can be, then you need to examine all of your feelings as well as your partners to correct it. Every relationship has its ups and downs. Realizing what each person needs to feel his or her best can help you to make your relationship feel like a continuously budding romance.
1.Positive Energy
When you bring positive energy to each and every day that you and your partner are together, you can lift your relationship to a higher level. If you have a negative attitude, it reflects on the other party and can make your relationship suffer. Your negativity doesn't have to be directed to your partner to bring them down to a negative level with you. Try to be a mood booster every day and your partner will do the same. It's contagious just as yawning is to another person. Try not to speak negatively about other people. If you are inclined to do so, choose your words wisely and try to focus on the positive traits of yourself and others.
2.Supportive with Excitement
Your partner in a relationship has specific things they are interested in just as you do. Take time to be supportive of their interests and approach them with genuine excitement. For example, if your partner loves sports you should at least be supportive when he wants to watch a game on TV, even if you don't care for sports yourself. Support your partner in their goals in life. You are responsible for helping them to achieve these items. You can pay for a class of some sort in a field they are interested in to show your support and excitement about their interests.
3.Keep Your Word
No matter who it is in life, you should always keep your word to them. If you say you're going to do something with them, the follow through and do it. This shows that you value their energy, time, and shows that you care more about them than yourself. When you are organized and responsible, it shows that you really care and gives the other person security in the relationship. A large portion of a relationship is built on trust.
4.Plan for Your Partner's Interests
Don't get so caught up in your life that you overlook your partner's interests. Everyone seems to have a fast-paced life these days, but slow down a moment and make plans to do something your partner is passionate about. It doesn't have to be anything super expensive, but you can buy tickets for a sporting event or simply just surprise your partner with a date night by renting a movie they would love and making popcorn at home while you cuddle and watch it on TV. Don't ever take your partner for granted and overlook their interests, or they may become less interested in you.
5.I Love You
Instead of just saying I love you, show your love with a handmade gift. You can find all types of crafts online to make a huge array of different items. Surprise your partner with little gifts for no real thing, but just because you are thinking about them. You can make a booklet of items that they can redeem to you, such as a back or foot massage, taking them out to dinner at a favorite restaurant or doing one of their chores that they normally do. Create play lists, make a favorite dessert, treat, or secure tickets to events on occasion to show your love for them.
6.Loving Food
No doubt, you've heard that the way to a man's heart is through his stomach. It is the same for any partner. Find a recipe for a dish that your partner loves from a restaurant and peel, chop, sear or roast to your heart's content. When he sees all the trouble and time you have taken to please him, he will realize how special he is to you.
7.Lowering Stress
Many times one person in a relationship will have a lot of stress that is maybe family or work related. Help your relationship by helping your partner to de stress with soothing tea, lighting candles and putting some calming music on while allowing them just to relax. A stroll on the beach together or a walk in the woods is also a very relaxing thing for a couple to do together
8.No Flirting Allowed
Never flirt with others outside of your relationship. Even a glance at another person can be misconstrued as flirting. These actions make your partner feel that you can't love them that much, because you are acting as if you are still single, and right in front of them. Tell others that ask you to get a coffee or want to see you that you are with someone else and in a relationship to help your partner realize that you are proud to be with them.
9.The 6 Month Rule
Introducing someone that you are in a relationship with to your family is one the best ways to solidify your relationship. This conveys the fact that you have been with them long enough that you know they are the one. It's best to wait six months before the introductions so that you have time to know that the relationship will continue. Your family will not want to meet people and get to know them and never see them again. Alternatively, you can ask your partner to invite their family to join you for a meal or to go to an event together.
10.Communication is The Key
A successful relationship is always dependant on great communication skills between two people. Don't wait for your partner to try to guess what is bringing you down or weighing on your mind. Speak up and tell them, so they can support you in return and help you. Make sure you have to time to ask your partner how their day was and don't only tell them about yours. They want to know how you are doing as well as want to share their adventures or pitfalls with you. You have to support each other as a couple and not as individuals. If you have bad news, break it gently to your partner so as not to cause a confrontation. Conversations that escalate rarely solve any problems between two people and usually make for a stressful relationship.
Following these steps can help you to communicate effectively and grow your relationship into a long-term obligation as a couple. You have to remember to work on things yourself and that all relationships change over time. Everything will not remain the same as it was when you first met each other. With understanding, effective communication and showing your love for another you can have the happily ever after (with fewer bumps) that you crave in a relationship.
This post was created by a member of BuzzFeed Community, where anyone can post awesome lists and creations.
Learn more
or
post your buzz!
Looks like there are no comments yet.
Be the first to comment!