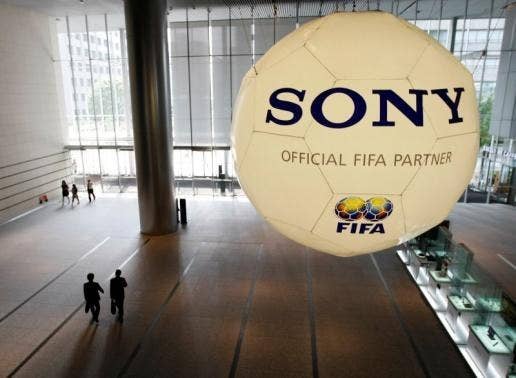 According to leading Japanese business paper Nikkei Asian Review, Sony will move the sponsorship funds towards completing structural reforms. They also claim the company abandoned the idea on the grounds that sponsorship costs could rise.
"We are not commenting on our future relationship with FIFA," a Sony spokesperson said.
The Japanese electronic giant became an official sponsor of the soccer organization in 2005. Since then they sponsored the 2010 World Cup in South Africa and the 2014 World Cup in Brazil, as well as 38 other FIFA tournaments.
Sony would become the second key sponsor to end its deal with FIFA following accusations of corruption in the bidding process for both the 2018 and 2022 World Cups.
Sony is following in the footsteps of Emirates airline, which earlier this month decided not to renew its four-year contract with the organization. The Dubai airline's contract was to end in 2014, but they put out a statement saying the decision not to renew was made "following an evaluation of FIFA's contract proposal which did not meet Emirate's expectations."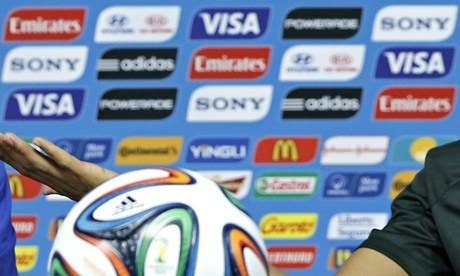 In recent months, sponsors including Adidas, Hyundai, Visa, Coca-Cola and Budweiser have all released statements effectively criticizing the destructive tone surrounding FIFA's decision to award the 2022 World Cup to Qatar.
Fifa this month closed an 18-month investigation into the ethics of the bidding process for the 2018 and 2022 World Cups, which are to take place in Russia and Qatar.
Last week FIFA's Ethics Committee met in Zurich, where Michael J. Garcia, the head investigator of FIFA's independent ethics committee, and Hans-Joachim Eckert, the committee's top judge, reached agreement that the report needs to be reviewed by a third, independent official.
"Both chairmen agreed that it is of major importance that the FIFA executive committee has the information necessary to evaluate which steps are required based on the work done by the FIFA ethics committee," Garcia and Eckert said in a statement released by FIFA.
They also announced last week it was lodging a criminal complaint with the Swiss attorney general concerning "possible misconduct of individual persons in connection with the awarding of the hosting rights of the 2018 and 2022 World Cups."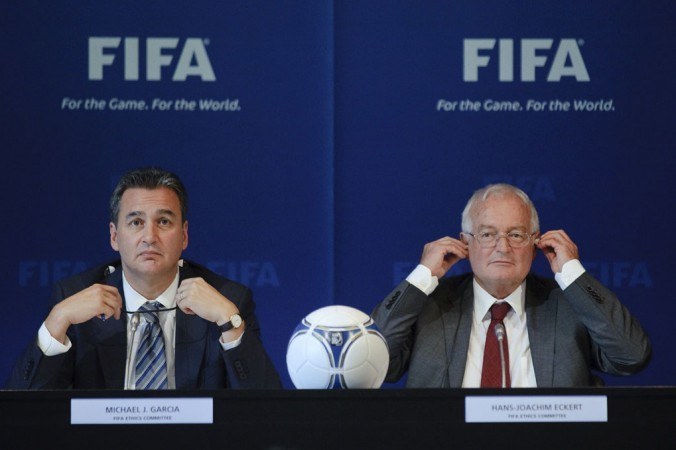 Back in June, Sony publicly asked FIFA to conducted a thorough investigation, saying it expected the organization to "adhere to its principles of integrity, ethics and fair play across all aspects of its operations."
Last year, FIFA made $350 million from sponsorship related to the World Cup. Roughly 40 percent of FIFA's commercial revenue comes from sponsorship, advertising and ticket sales, while the rest comes from TV broadcasting.
South Korea's Samsung is cited by Nikkei as a potential replacement as Fifa's tech sponsor.