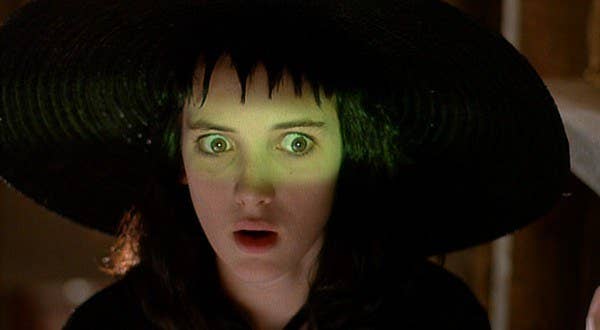 Tim Burton told MTV News in an exclusive interview that he will be directing the sequel to Beetlejuice, the 1988 film starring Michael Keaton as a lecherous ghost and Winona Ryder as a death-obsessed teen.
"Oh yeah," Burton said, when MTV News asked if he'd be directing the sequel. And his response to the question of whether or not Winona Ryder would be returning?
"Oh yeah, yeah yeah yeah," he said. "Oh yeah, oh yeah. Yeah yeah, oh yeah."
"I worked with [Ryder], I hadn't seen her in awhile… and she was so great," Burton said. "I was so happy to see her. So those kinds of elements mean something to me. Michael, and her… and that character, I just miss it, there's some freedom about that character that I love."
Keaton on the other hand told MTV that he's in constant communication with Burton discussing a Beetlejuice 2 movie release date. He did reveal that they are both excited and ready for the project.
"I've e-mailed Tim a couple of times, talked to the writer a couple of times, but all really, really preliminary stuff until relatively recently. I always said that's the one thing I'd like to do again, if I ever did anything again. But it kind of required Tim to be involved some way or another.
"Now it looks like he is involved. And without giving too much away we've talked to each other, and e-mailed each other, and if he's in, it's going to be hard not to be in."