Whenever you see a Mediterranean-styled home, most of the first thoughts immediately jump to assuming that it's a Spanish-style house. Well, in a sense, you'd be right.
Mediterranean homes' architecture leans toward Italian, Greek, and Spanish influences after all. All three are considered Mediterranean as they share the same style elements.
- Italian: Similar to Tuscan design. It's casual and carefree, and has an emphasis on colors and textures present in the surrounding landscape. Here, you'd find plenty of ornate furniture and cast iron along with earthy tones of deep reds, yellows, oranges, and rustic elements.
- Greek: You know it by white stucco walls with accents of cobalt blue. There are also a lot of stately columns and arches, plus the ever-present Greek patterns and motifs in the textures and fabrics used.
- Spanish: Think Moroccan furniture, vibrant colors, mosaic murals done up in yellow, dark red, and cobalt blue. Don't forget the clay pots, the rustic benches, rough-hewn and grandiose light fixtures, and terracotta floors.
If you want a Mediterranean-styled dining room, incorporating one of the three would be a great idea. And if you could do all three, then all the better.
4 Elements for a Mediterranean-styled Dining Room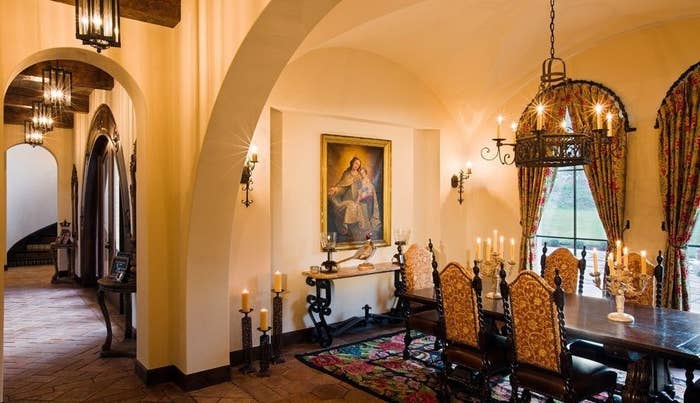 #1 Natural colors
There is no strict palette for a Mediterranean-styled dining room, as the colors used are dictated by nature's design sprawling around you. The key to achieving the desired atmosphere that this style brings is through the proper selection of colors for walls, fabrics, furniture, and flooring.
#2 Airy window curtains
#3 Rustic furniture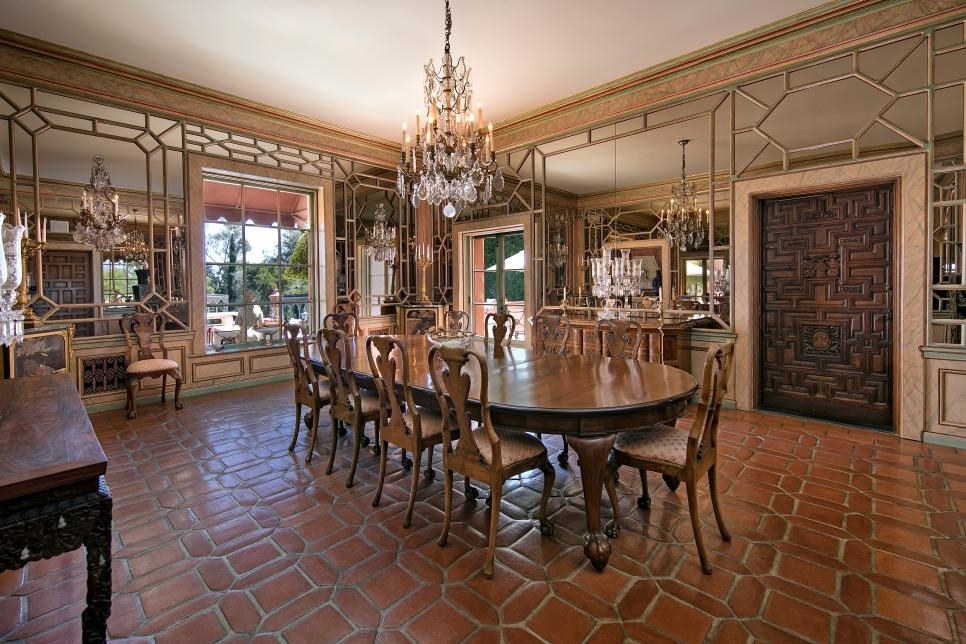 #4 Functional wall decor & accessories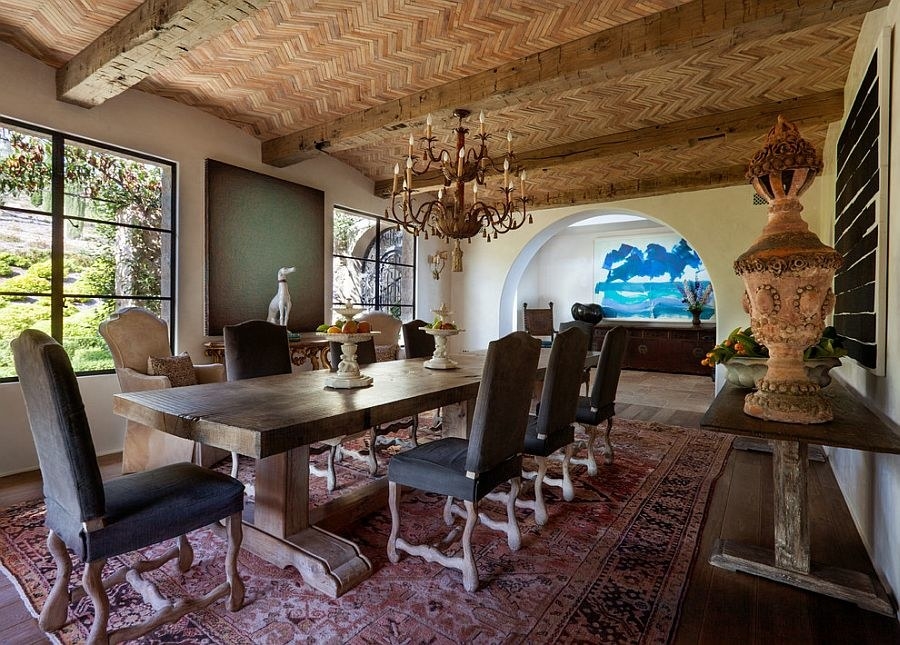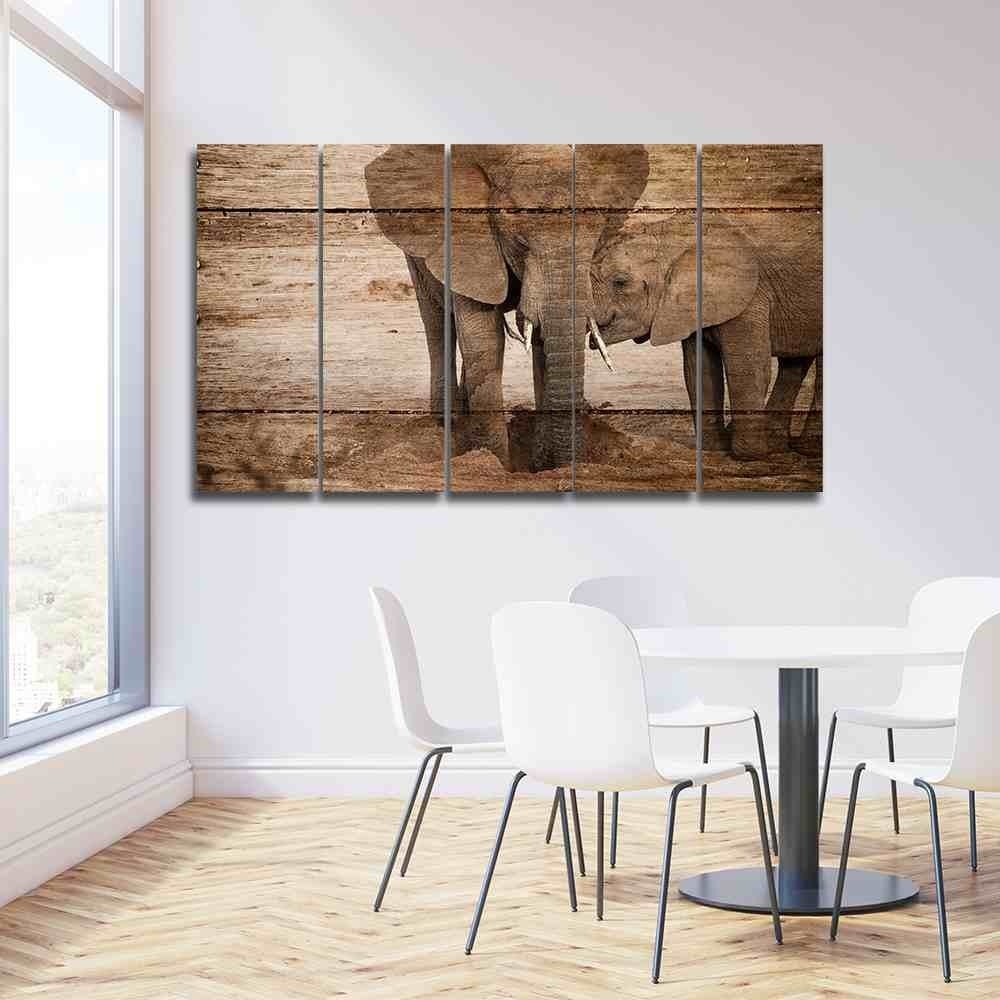 Choosing Mediterranean-style
Even the most northern homes can have the touch of a southern atmosphere that Mediterranean-styled interiors can bring. Boldness, simplicity, convenience, and just utterly romantic. Southern European countries' aesthetics are simply to die for.
And some dining rooms out there, could use the soothing and warm touch that this style can flawlessly bring.