Say hello to Myrna Tellingheusen. Otherwise known as @PearlsFromMyrna.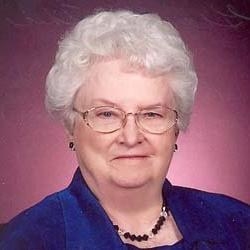 I stumbled across her Twitter account via the tens of thousands of retweets that she's been receiving on her tweets- which are LITERAL GOLD.
With nearly 40k followers, there isn't a whole lot of information on Myrna, besides what's in her Twitter bio.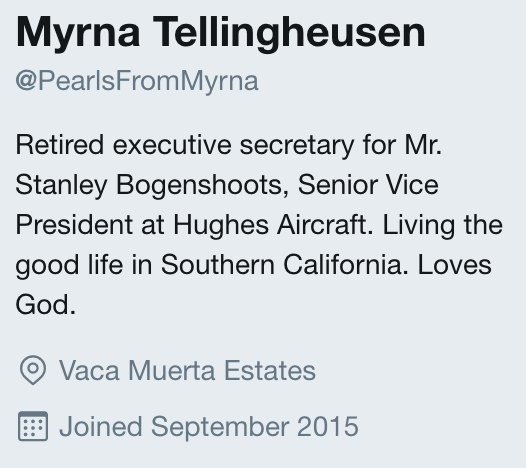 So, she's living it up in SoCal, loves God, and has had a pretty stellar career at Hughes Aircrafts (aka the company that produced aircrafts and missiles in the WWII era).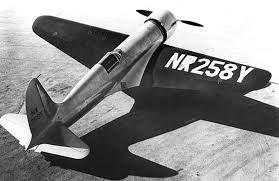 But Myrna is also spending her retirement being an absolute goddess on Twitter, which is why I'm in love with her. It all really started when she made it big after an unfortunate "outburst" in everyone's favorite fabric store...
But it didn't stop there. She's unebelievablely relatable.
Her peanut brittle is off the chain...clearly.
Myrna challenging the non-meltability of her dishes is all of us.
She reminds us that it's okay to roast your friends (watch it, Janet).
And, of course, Myrna's aesthetic inspired us all to just express ourselves.
This post was created by a member of BuzzFeed Community, where anyone can post awesome lists and creations.
Learn more
or
post your buzz!