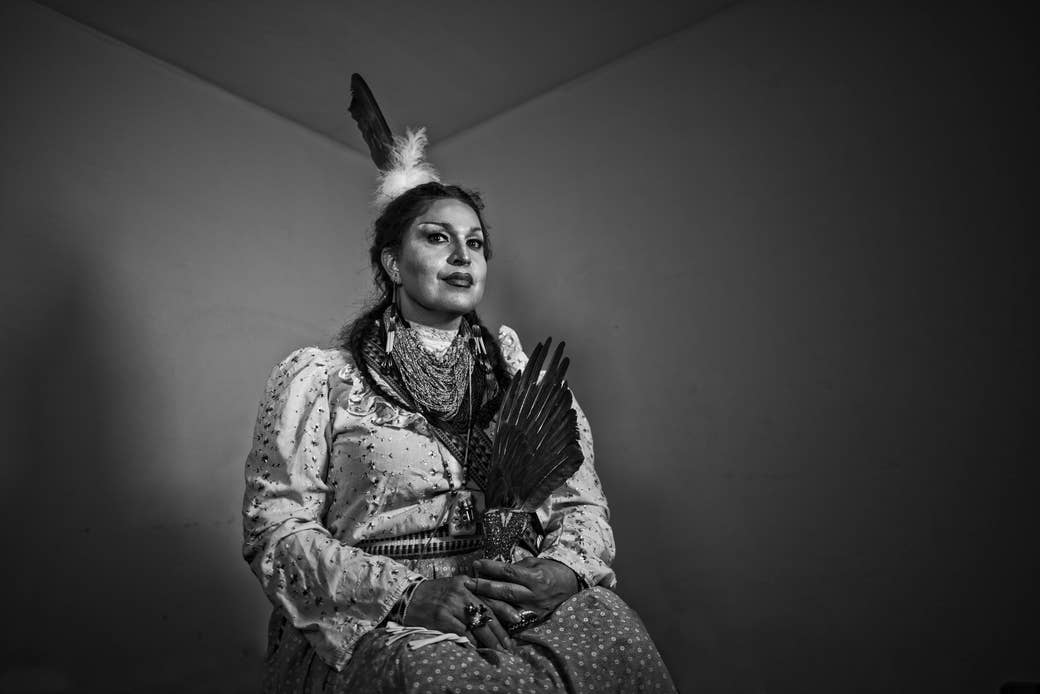 On Feb. 3, the largest powwow to celebrate two-spirits was held in San Francisco.
"Two-spirit" is a term to unify the continuum of gender identities and expressions for Native Americans. According to photographer Matika Wilbur, who attended the event, "Prior to contact, Native Americans considered gender and sexuality as a continuum and there was a recognition of the masculine and feminine in all people. The process of colonization viciously resurfaced society in North America into a patriarchal, colonial, and heteronormative one, which forced the indigenous concepts of queerness and gender fluidity to sleep for centuries.

"Today, the term two-spirit has been widely adopted by Native Americans as the traditional terminology for the third gender, and in recent decades we have seen Indian two-spirit peoples reclaiming their rightful place and voice in the resistance."
The powwow was established in 2012 by the Bay Area American Indian Two-Spirits association as a part of an initiative to support the traditional spiritual, cultural, and artistic spaces for two-spirited people.

Wilbur attended the powwow as a part of a larger project documenting the 562 federally recognized tribes in the United States to preserve the imagery and history of contemporary Native culture.
Sheldon Raymore, Cheyenne River Sioux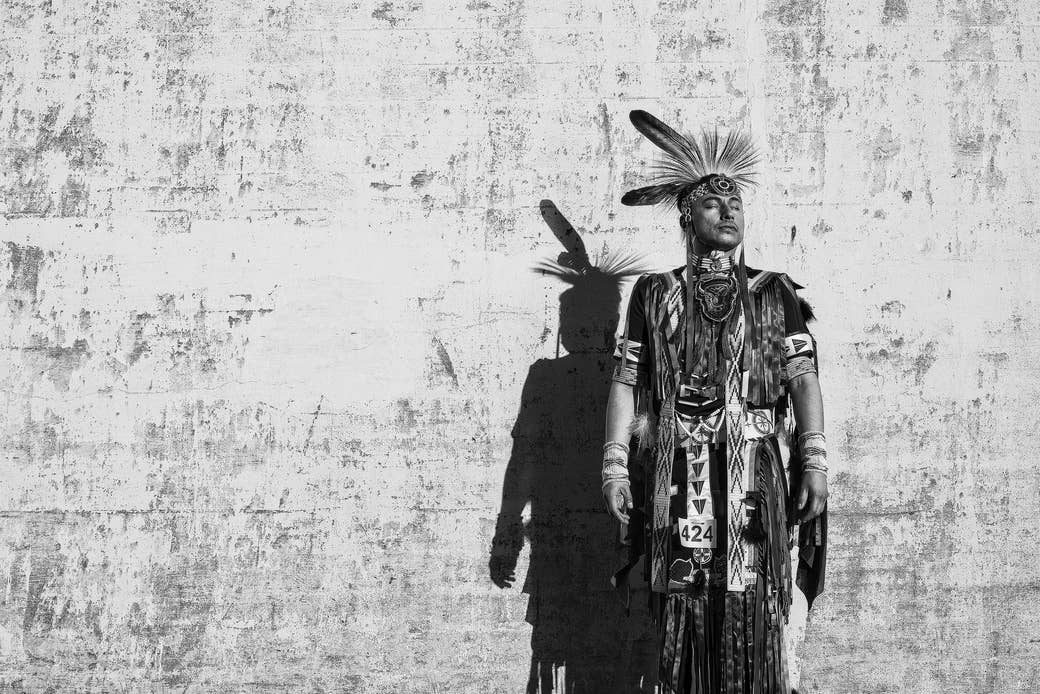 "Two-spirits are dealing with a lot of lateral oppression and violence and a lot of stigma. I created PrEPahHontoz to combat those stigmas and to bring a Native voice to the larger HIV/AIDS movement. Her message is HIV prevention and adhering to the medication, but really her purpose is to go out to communities and educate on topics that maybe people are too shy or too silent to say anything about." —Sheldon Raymore, Cheyenne River Sioux

Spider, Tsalagi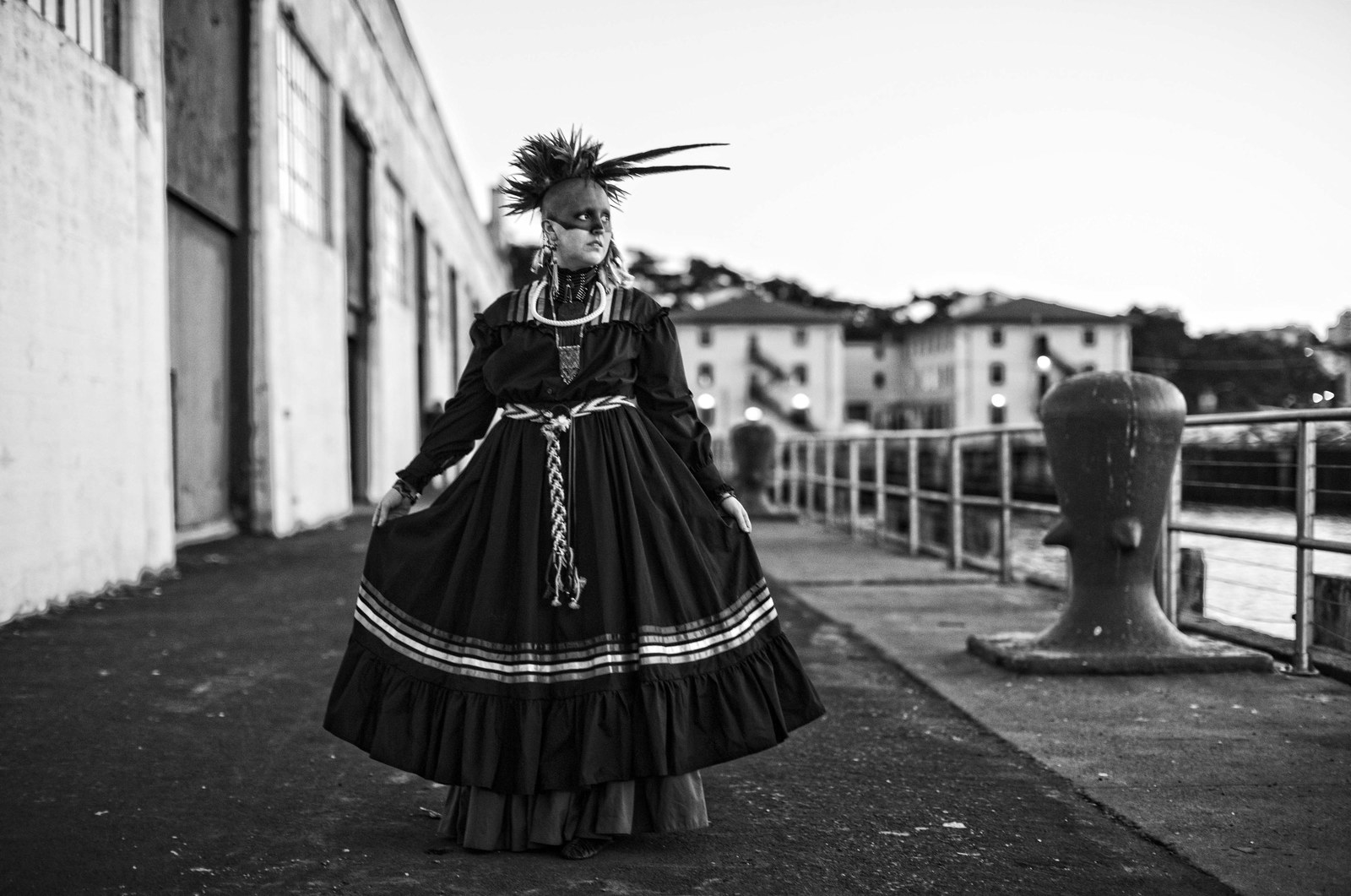 "I was speaking to someone earlier about what it has meant to be a two-spirit in this day and age. In an age where, if we tell others that we are two-spirits, they believe that we are poisoning others. When once upon a time we were medicine, we were considered healers and sharing our stories healed others and helped them grow — and so we went hiding. All of us hiding believing that we were poison. But I think that the true poison is hiding and I think that the more people who share their true spirit with others, the more healing will spread.
I tried to imagine like what kind of advice to give two-spirit youth. Just be you, just be yourself. Seems like such a simple thing. It's incredibly difficult. Unbelievably difficult in this world when it shouldn't be. That's what I would want to say. Be yourself. Even if the cost is really high.

I think that they would see more people decide to be themselves. All of us would see people being who they are and the easier it will be for everyone. Which is why you have to do it. That's why you have to." —Spider, Tsalagihi Ayeli
Winona Madril, Jicarilla Apache and Pascua Yaqui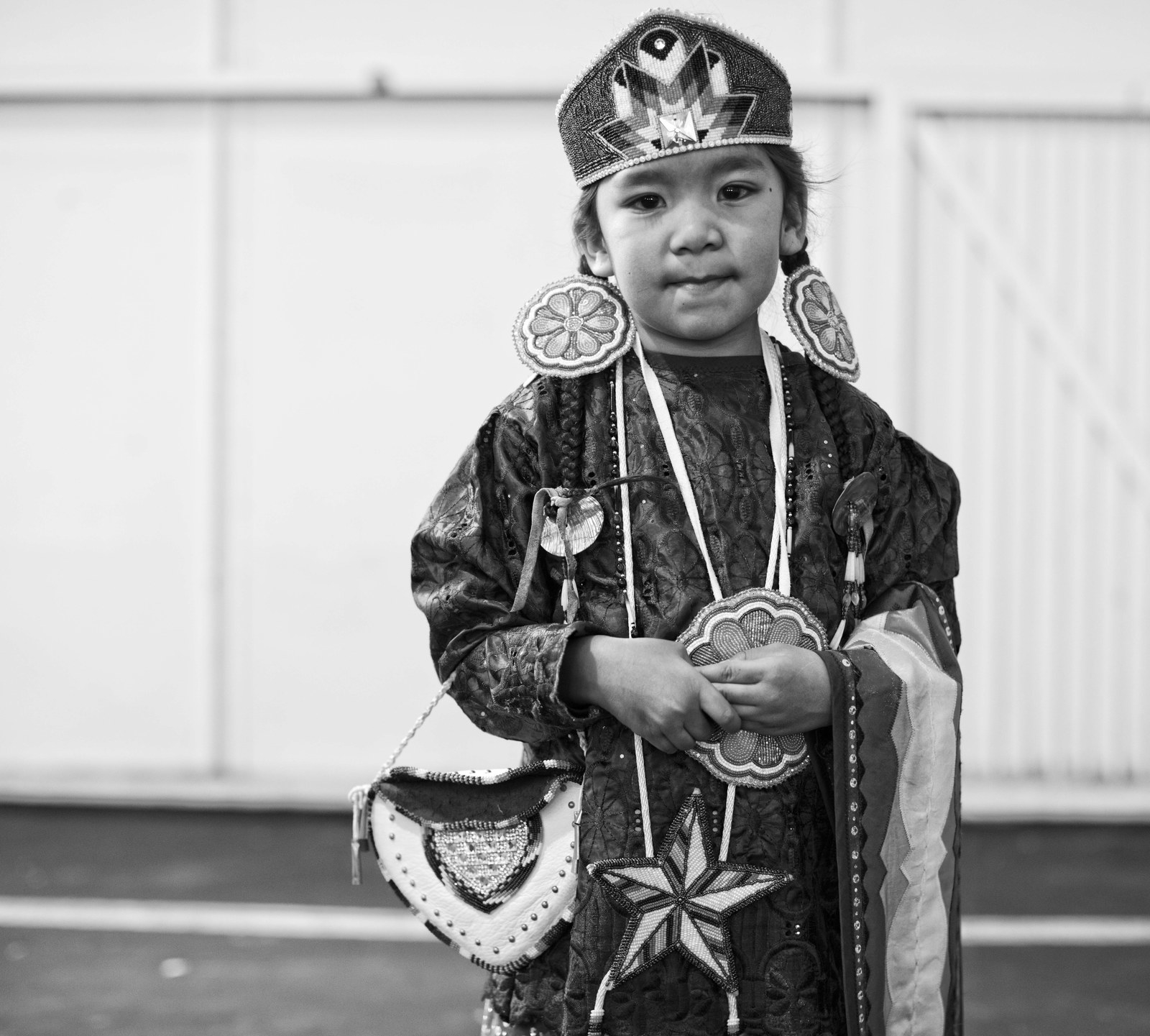 Tony Enos, Cherokee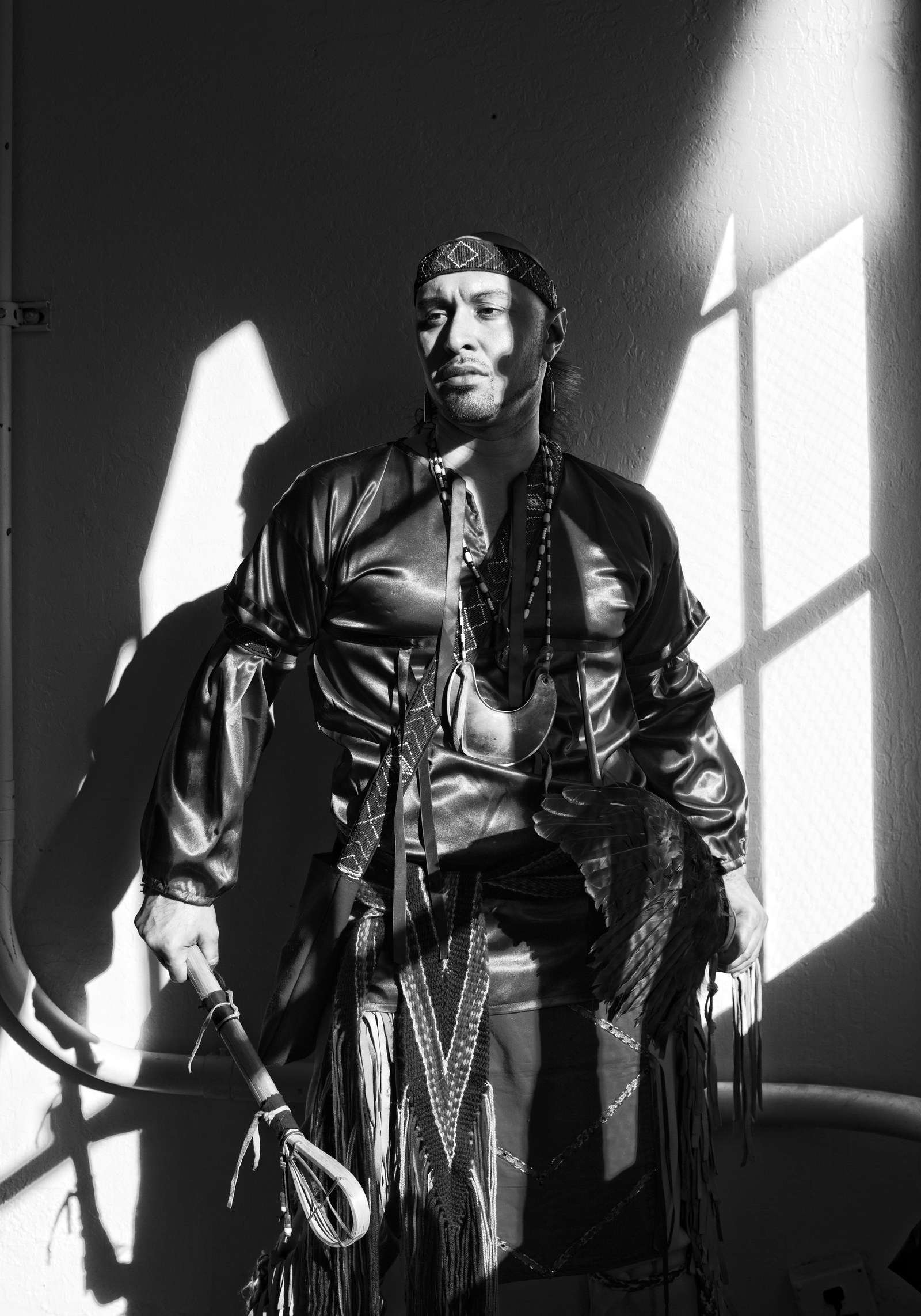 Ben Geboe, Yankton Sioux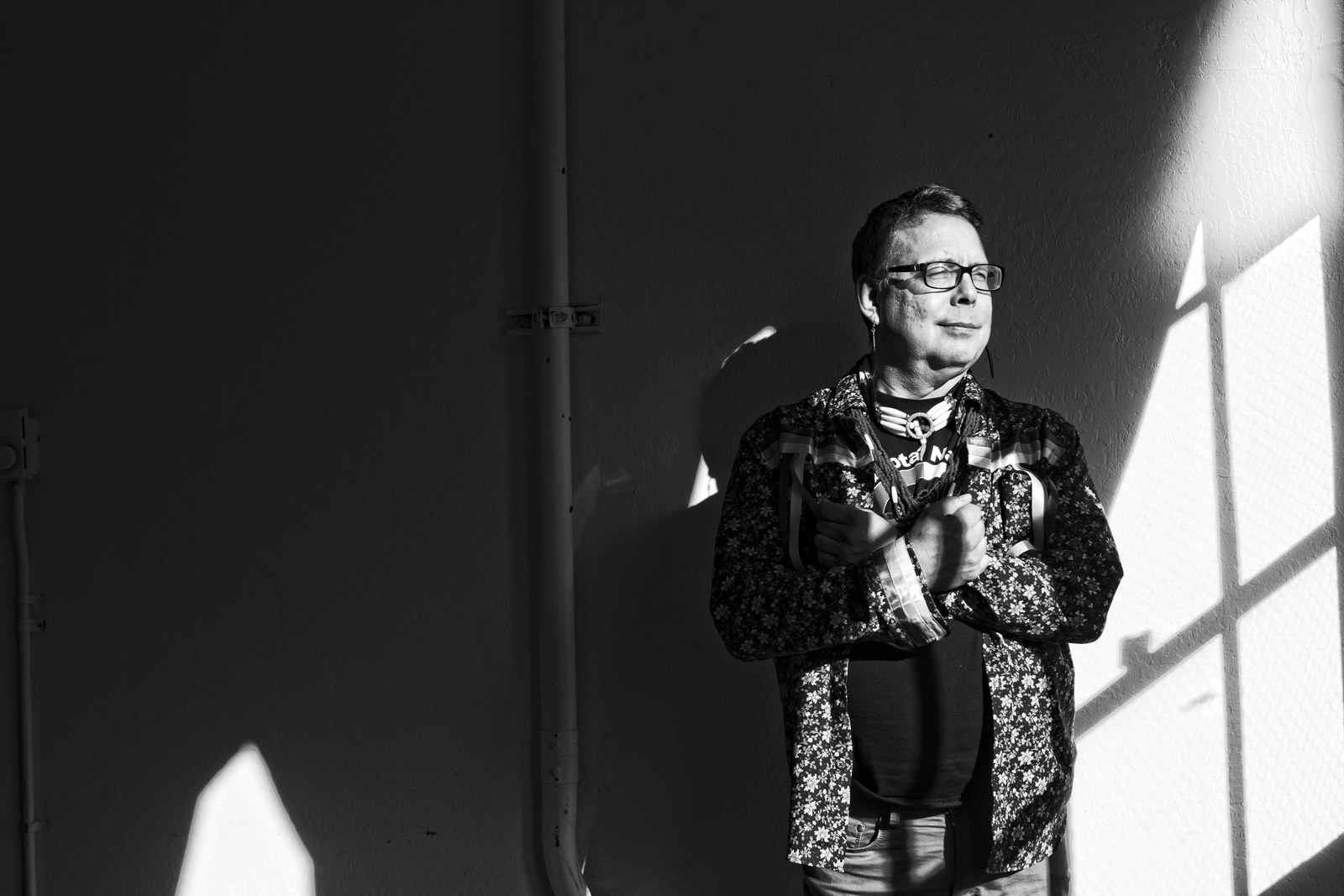 "Colonization happens on many different levels and so decolonization also must occur on many different levels. This [decolonizing sexuality] is one of them. Sometimes it's familial, sometimes it's the tribal unit, sometimes it's the actual interfacing with the United States government. As you know there are probably about 25,000 legal cases right now in courts of law against the United States by Native communities for the rivers, the mountains, the lakes, and the air. It's not a passive or ideological battle. It's an actual exchange where we're having to sue the United States for [our] rights and there are about 95 cases against the Canadian crown. We as an Indigenous people are continuing to live along that trajectory of always having to stand up and resist and redefine who we are and reassert who we are." —Ben Geboe, Yankton Sioux Tribe of South Dakota and executive director of the American Indian Community House in New York City

Xochitl Selena Martinez, Apache and Mexican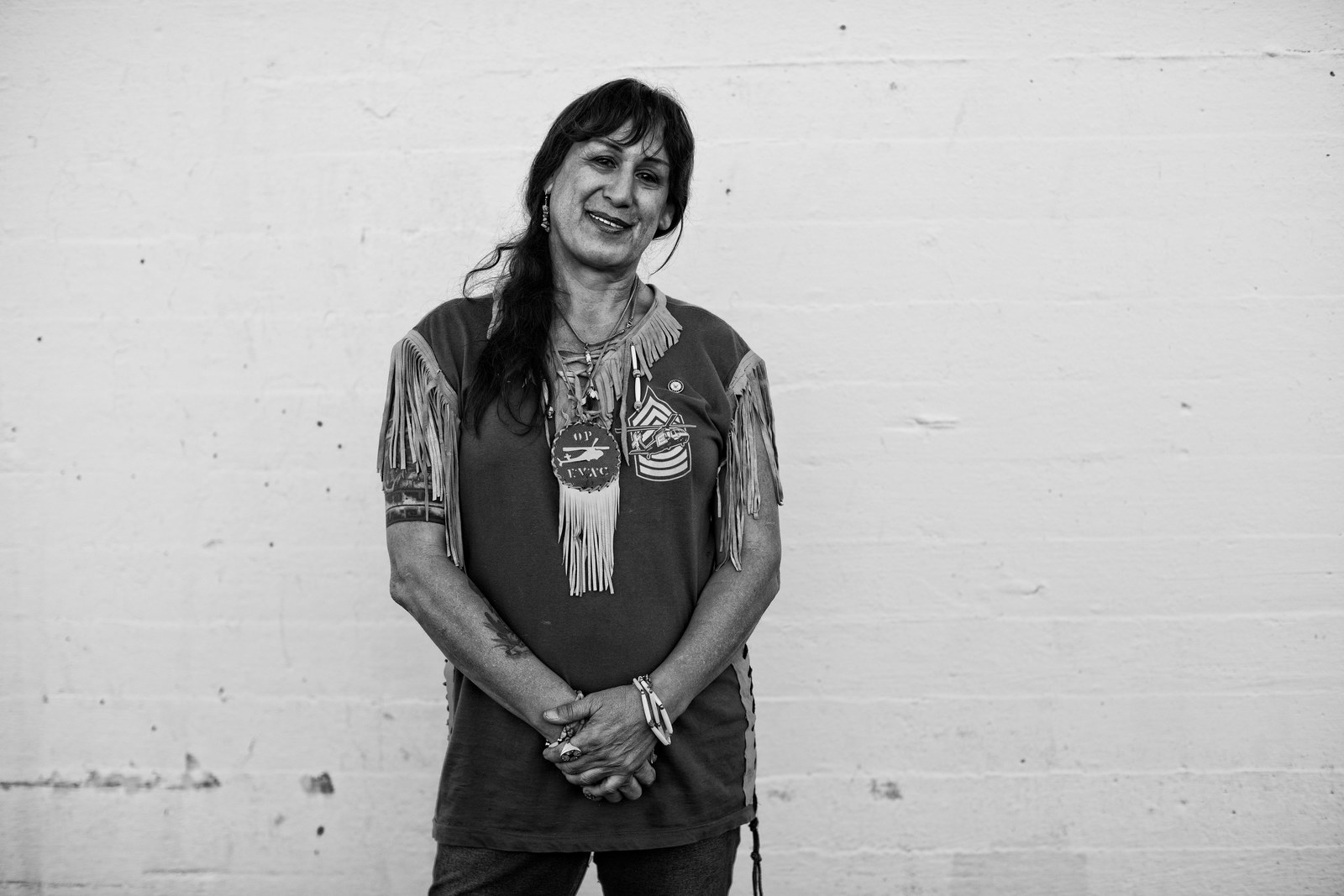 "My advice for you for younger trans folks right is to stand strong, hold your head high, and be proud because your identity is you, it's who you are. For me, growing up here in San Francisco, I had no idea what transgender was. I remember being like maybe 14 or 15 and walking by a pornographic store on Market Street and there were these fetish magazines with transvestites on the cover and that freaked me out. I thought, 'That's not me.' Back then, I felt there was no support for me, you know. None. And it breaks my mom's heart.
She says, 'If I had known when you were 10 years old, I would have been there for you.' I'm her oldest daughter now.

I can't go back, but I'm grateful and proud that I get to be the generation that helps make our youth feel safe and strong in their self-identity because it's those youth that are the ones that really create change. It is a an honor and I have so much gratitude to be able to be an elder. To share this with them and to lead the path." —Xochitl Selena Martinez, Apache and Mexican

Derek Smith, Sault Ste. Marie Chippewa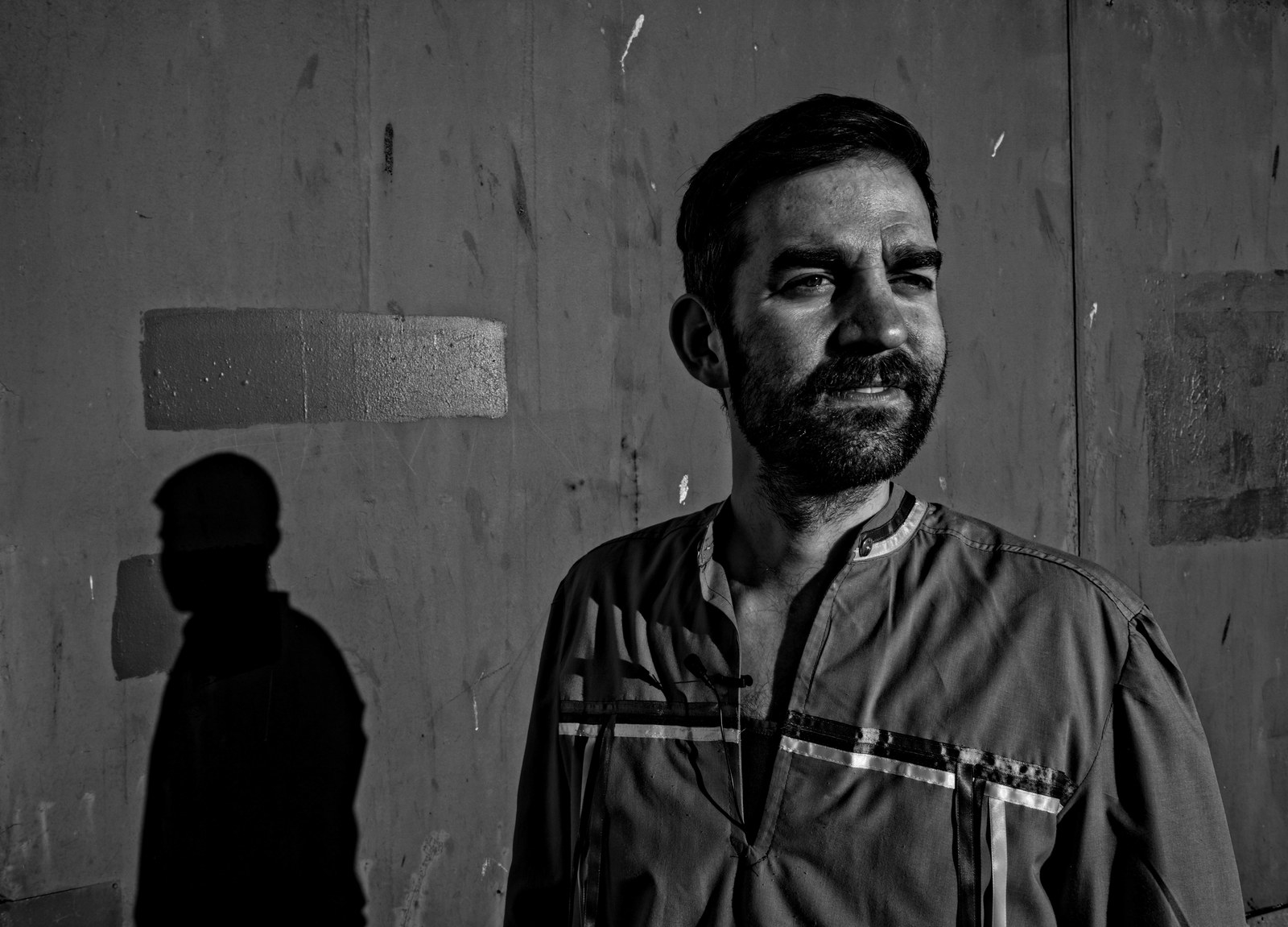 Vanessa Losey, Salt River Pima