"Zero Dark Thirty" Studio Fights Back
After an Academy member says he won't vote for Zero Dark Thirty because of his "conscience," the co-chairman of Sony Pictures has released an impassioned statement.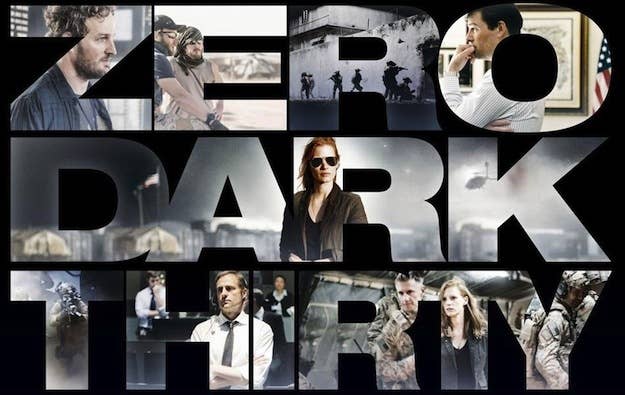 Sony has reached its breaking point with the Zero Dark Thirty torture backlash, and Amy Pascal, the co-chairman of Sony Pictures Entertainment, is fighting back.
The background: While the film was nominated for Best Picture yesterday, its celebrated director, Kathryn Bigelow, was not. It was a true shock and, it seems, a wake up call. Because the insults didn't stop there: On Friday, the actor David Clennon, an Academy member — who played Miles Drentell on thirtysomething — spoke out against Zero Dark Thirty, saying at an event that he believes Zero Dark Thirty advances the idea that torture is a "legitimate weapon." He continued, "In that belief, following my conscience, I will not vote for Zero Dark Thirty in any category… I cannot vote for a film that makes heroes of Americans who commit the crime of torture."
That was the last straw for Pascal, apparently, who sent out a statement decrying Clennon's rallying cry as an attempt to squelch artistic freedom. Here is the statement in full:
Zero Dark Thirty does not advocate torture. To not include that part of history would have been irresponsible and inaccurate. We fully support Kathryn Bigelow and Mark Boal and stand behind this extraordinary movie. We are outraged that any responsible member of the Academy would use their voting status in AMPAS as a platform to advance their own political agenda. This film should be judged free of partisanship. To punish an Artist's right of expression is abhorrent. This community, more than any other, should know how reprehensible that is. While we fully respect everyone's right to express their opinion, this activity is really an affront to the Academy and artistic creative freedom. This attempt to censure one of the great films of our time should be opposed. As Kathryn Bigelow so appropriately said earlier this week, 'depiction is not endorsement, and if it was, no artist could ever portray inhumane practices; no author could ever write about them; and no filmmaker could ever delve into the knotty subjects of our time.' We believe members of the Academy will judge the film on its true merits and will tune out the wrongful and misdirected rhetoric.
The outcry over what has been perceived as Zero Dark Thirty's pro-torture stance — in the movie, information that years later leads to the killing of Bin Laden is procured from a prisoner who has been tortured — began before the film's release, and has only gotten louder. When asked about the groundswell, a source close to the movie said, "I think because it is the film of the moment and so many people see so many things in it that are relevant, different groups are opportunistically using it to ride the movie's cultural coat tails. There is a big difference from a political film and a film that has been politicized by many to suit their purposes. Clearly, it is the latter."
A Sony spokesman had no comment beyond Pascal's statement.
Zero Dark Thirty producer Megan Ellison had already tweeted her feelings about Bigelow's lack of a nomination on Thursday.