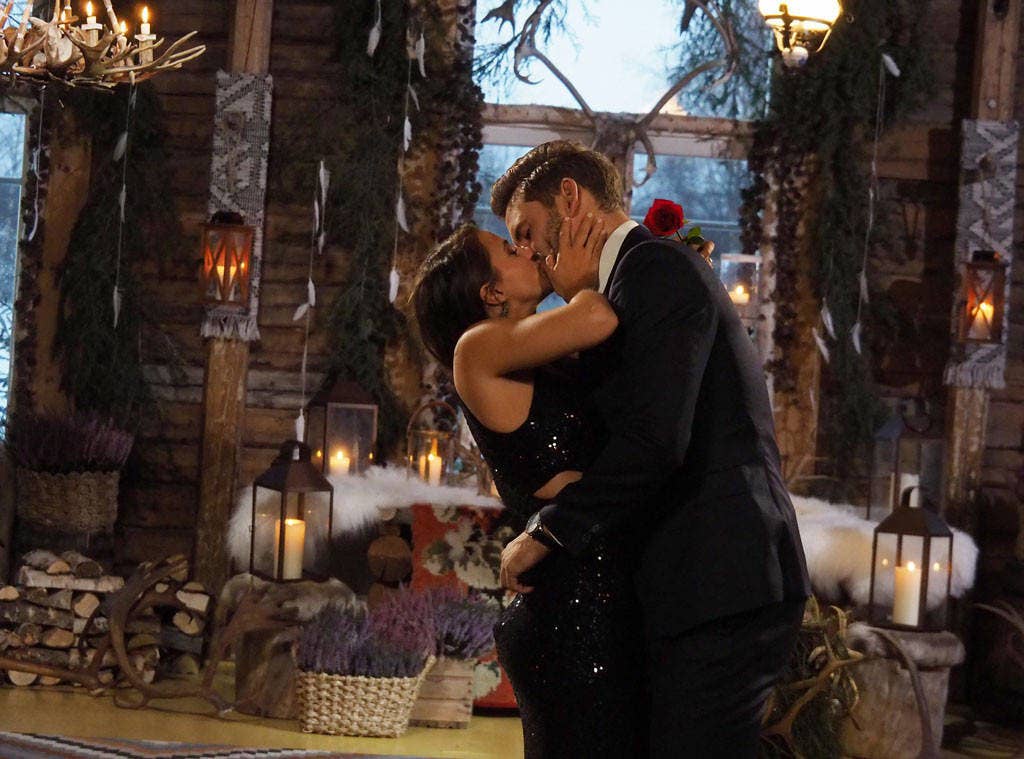 How low can network TV ratings go and still be visible to the human eye?
The official end of the 2016-17 television season is this Wednesday, and it can't come soon enough. Looking at the audience that watches TV episodes within a week of airing (aka live-plus-seven ratings), nearly every show on broadcast television was down in the 18-to-49 demographic advertisers seek. Many of them in the double digits!
To put it plainly, primetime network television ratings are in freefall. Fox's New Girl and Last Man on Earth and The CW's iZombie and Riverdale have shockingly low viewer totals in live-plus-same-day viewing (viewers who watch a show live or almost live). Both Fox shows drew an average audience of 2.1 million; Riverdale and iZombie drew 1 million and 908,000 viewers, respectively. There are other CW shows with even smaller audiences, like Crazy Ex-Girlfriend, which is the lowest-rated network show in live-plus-same-day viewing, with an average audience of 548,000.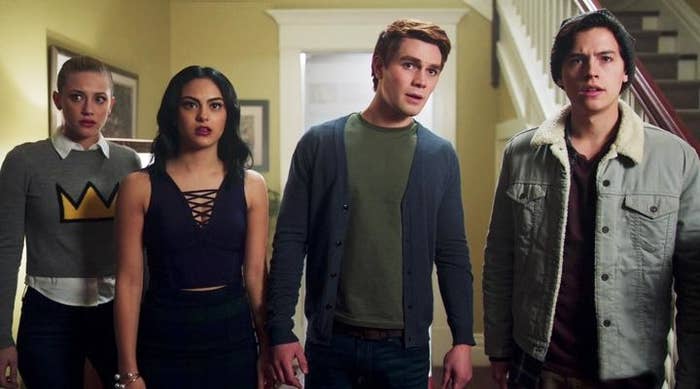 And yet all these shows were renewed. Of course, Crazy Ex-Girlfriend is a prestige show for The CW, in the same way Jane the Virgin is — they help with branding, and attracting talent. And those are real reasons for those shows to continue. Yet other shows seem more like filler, if not cannon fodder. And because the networks do have to program a certain number of hours each week, there were some real SMH renewals this season. To name a few additional ones: ABC's Quantico and Marvel's Agents of S.H.I.E.L.D.; NBC's Blindspot and Shades of Blue; and CBS's Man With a Plan. (This is not meant as criticism of any of these shows: They're just low-rated.)
Networks no longer want to think about live-plus-same-day ratings because they're so often paltry. And yes, it does matter what a show's true audience size is. Yet the problem is, there's no generally agreed-upon and accurate standard to measure all the ways audiences watch TV — Nielsen is a flawed system that relies on horse-and-buggies. And while streaming should be precise, the services aren't transparent with their numbers. The networks have their internal data that they trot out at their annual upfront presentations for advertisers — oh really, all of Earth watches [insert show title here]? — but who knows how reliable that is? In terms of selling ads, the networks rely on data called "C3" and "C7" ratings, which measure how many viewers watch a show's commercials within three and seven days, respectively. They're not available to the public, but reports indicate that they're pretty close to live-plus-same-day ratings, so we're back to thinking those are good numbers to look at.
With the decrease in live viewing, the networks have had to seek alternative revenue streams in order to try to make a profit on each show. Some of these are good for viewers: There are much shorter lag times until a show is available to watch on Netflix or Amazon or Hulu, for instance. And international sales, once the gravy for television, is now an integral part of the main meal.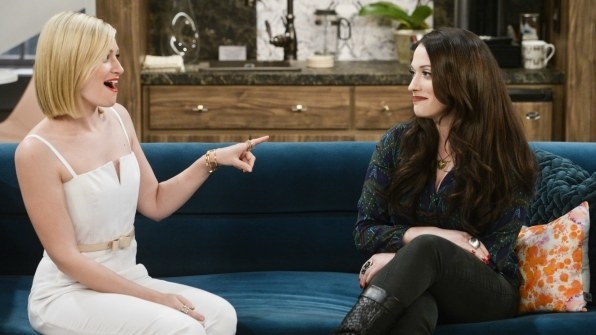 Other revenue strategies don't necessarily benefit TV fans, however. There's "vertical integration," which is when a network owns a show through its affiliated studio. In most cases, a show that's produced and owned by the network stands a much better chance at being picked up for the first time or renewed than one that's produced by an outside studio — a system that fosters less competition from the outset.
There are exceptions to this rule, of course: 20th Century Fox produces NBC's This Is Us, the season's biggest new hit. And Warner Bros. produces CBS's The Big Bang Theory, which has been renewed for two more seasons. Such partnerships do run the risk of a cold cancellation later in a show's run when it costs too much: In another CBS and Warner Bros. collaboration, 2 Broke Girls got the axe this season after negotiations between the network and studio fell apart. And if NBC produced Timeless outright instead of sharing ownership with the show's primary producer, Sony, there wouldn't have been the drama of NBC canceling and then un-canceling it. And maybe you are a fan of Marvel's Agents of S.H.I.E.L.D. or Elementary — shows that were only renewed because of ABC's and CBS's respective ownership of them — in which case, you are psyched!
Amid all of the carnage, there were a few winners this season, so let's take a look.
1. This Is Us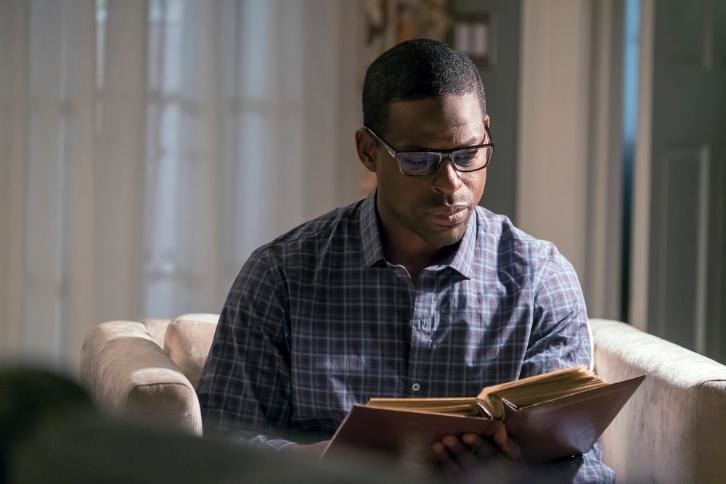 NBC's family weepie — the story of the Pearsons told in the present day and in flashbacks — was an important benchmark this season: an actual hit! The 2014-15 season had Empire, which was an out-of-the-gate smash, but then 2015-16 had...no real successes to speak of. It was worrisome: Could network TV still break through, especially in younger demographics?
Then This Is Us came along and drew a large audience immediately: Its September premiere brought in 10.1 million viewers and a 2.9 in the 18-to-49 demographic. And unlike other shows that have seemed like hits in the recent past (Quantico, for example), This Is Us remained strong and consistent throughout its 18-episode first season. It finished as the No. 3 network show among 18- to 49-year-olds in live-plus-same-day viewing (2.7, with 9.9 million total viewers) behind The Big Bang Theory and Empire, and No. 2 in live-plus-three (4.3, 14.1 million viewers) and live-plus-seven (4.8, 15.3 million viewers).
At its upfront, CBS made a big deal of how Bull beat This Is Us, with which it shared a Tuesday timeslot. That is true in total viewers — and Bull was the most-watched freshman show — but not in demographics. This Is Us, along with Sunday Night Football and The Voice, helped NBC become the No. 1 network in the 18-to-49 demo, and the network has renewed it for two seasons. Last week, NBC announced that it was moving This Is Us from Tuesday nights to Thursdays at 9 to anchor its attempt to recreate must-see-TV — and also revealed that it would get the coveted post–Super Bowl slot.
2. Veteran reality shows
Older reality shows in general fared well during this season, but none better than The Bachelor, which was the only show to grow year over year. Yes, that's right: THE ONLY ONE. Among 18- to 49-year-olds, it was behind This Is Us, taking fourth place in live-plus-same-day viewing with a 2.4 (and 7.4 million viewers). That's a tie with The Voice's Monday night episodes (it draws a 2.3 on Tuesdays), but The Voice was down in double digits this season, so let's call it for The Bachelor. And for Nick Viall, once the franchise's three-time loser, who at least appears to have found love with the French Canadian Vanessa Grimaldi. Cheers to you guys — for now!
The networks barely try anymore with ambitious new reality offerings, since none has broken out in years. (Game shows are the new filler, especially for ABC.) But the old ones are holding up pretty well: CBS's Survivor, for example, is a top 10 show in the demo (and proved this season that it could still stir the news cycle).
And here are a couple of odd, and perhaps delightful, facts: ABC's Dancing With the Stars, once thought of as solely for oldsters, was barely down among 18- to 49-year-olds, and the show has come close to tying timeslot rival The Voice on Mondays in that demo toward the end of their respective seasons. And it has tied The Voice in the 18-to-34 demographic.
Drawing a mere 2.0 in the 18-to-49 demo was once a death sentence; now it's like a rare bird taking flight!
There are more than 130 non-sports shows on primetime network television during the TV season, and only seven that bring in more than a 2.0 in live-plus-same-day viewing. We've mentioned This Is Us, The Bachelor, and The Voice already — and Big Bang and Empire as well. It is worth noting, though, that Big Bang this season has overthrown Empire to once again be the No. 1 show in the key demographic. (It draws a 3.1 compared to Empire's 2.8, and in total viewers, it nearly doubles the Fox soap: 14 million versus 7.7 million.)
The final two shows in the above-a-2.0 club are tied, with a 2.1: Grey's Anatomy and Modern Family. ABC just renewed Modern Family for two more seasons, heading off a potentially disastrous contract negotiation. And as for the still-excellent and truly ratings-resilient Grey's, it's been 13, soon to be 14 seasons, plus a spinoff next year about Seattle firefighters, so who knows? Long may she reign.
(Also important: AMC's The Walking Dead, though down in its seventh season, is still by far television's most-watched show, with a 5.5 in the 18-to-49 demo.)
4. Sports on network television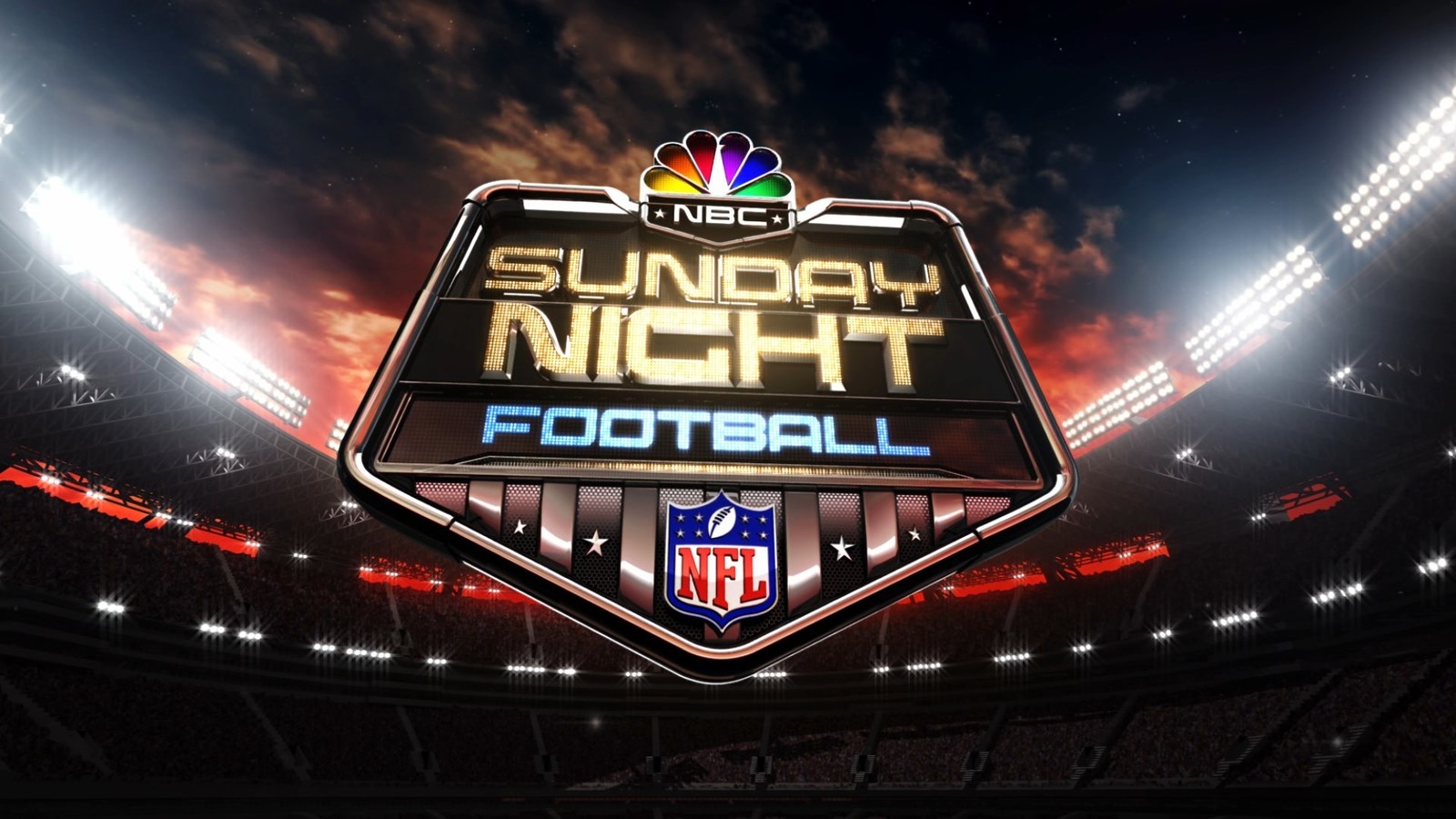 There was a ton of hand-wringing for the first few months of the football season when ratings were down sharply compared to previous years. When they rebounded after the election, the worrying eased a bit — until the postseason, when it turned out that, yes, ratings had declined. An analysis in Recode comparing the 2016 season to 2014 and 2015 had the final tally at a 7% decline for the regular season and 10% for the playoffs. It's certainly not great news for the broadcasters, or for the NFL, that ratings erosion has finally come to football.
But even the slightly deteriorated football ratings are much higher than nearly everything else on television, not to mention that most viewers watch sports live. Having both the Super Bowl and the highly rated Cubs vs. Indians World Series propelled Fox into respectable ratings territory: Without that programming, the network would have been down nearly 20% both in total viewers and in the 18-to-49 demographic. Also, NFL overruns for Sunday afternoon games, as annoying as they are for East Coast viewers, propel both The Simpsons on Fox and 60 Minutes on CBS to much higher ratings than they would otherwise get.
NBC taking the No. 1 spot this season among 18- to 49-year-olds was certainly due in large part to Sunday Night Football (along with the Thursday night games it split with CBS). But even without football, NBC's ratings were down only slightly compared to last season. And next year, NBC has the Super Bowl, so look for the network to be No. 1 again in 2017-18.
5. Saturday Night Live and The Late Show With Stephen Colbert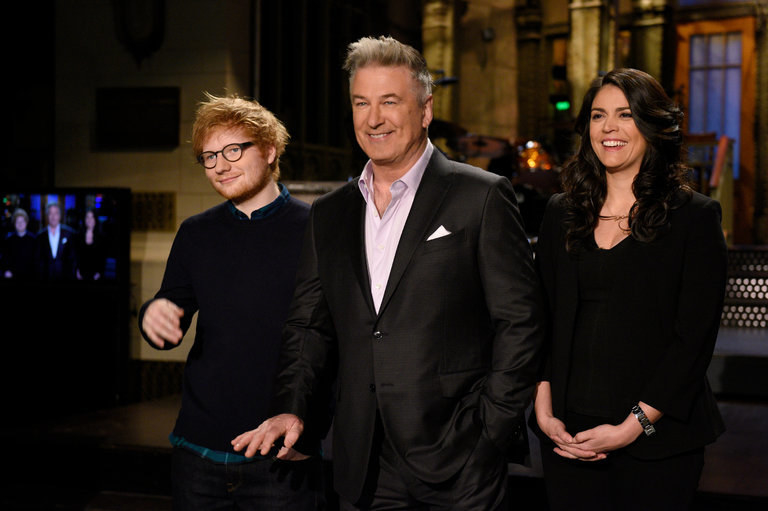 It's one of the axioms of television that after daylight savings goes into effect each spring, viewership goes down. People go outside more, it's weird! So it was especially smart for Saturday Night Live, which has played things right all season, to do its live-coast-to-coast experiment for its final four episodes. It has worked: Melissa McCarthy's May 13 episode (a 2.7 in 18 to 49, with 10.3 million viewers) was the second-highest-rated SNL of the season (to Alec Baldwin's February episode). It was also the highest May episode in seven years (since Betty White with Jay Z on May 8, 2010, if you're curious). Saturday's finale — with The Rock and Katy Perry — was its highest-rated final program in six years (8.3 million viewers, and a 2.3 in 18 to 49). That cemented SNL's highest-rated season since 1993-4.
Meanwhile, in another part of late-night, a beleaguered Jimmy Fallon said some sad things to Dave Itzkoff in a well-timed New York Times profile about having fallen out of favor with viewers after his Donald Trump interview in September.
For instance, about the perception that viewers have turned on him for appearing to be too cozy with Trump: "They have a right to be mad. If I let anyone down, it hurt my feelings that they didn't like it. I got it." And later in the story, Fallon said: "If there's one bad thing on Twitter about me, it will make me upset. So, after this happened, I was devastated. I didn't mean anything by it. I was just trying to have fun."
Meanwhile, this was The Late Show's Colbert last week, performing at CBS's upfront: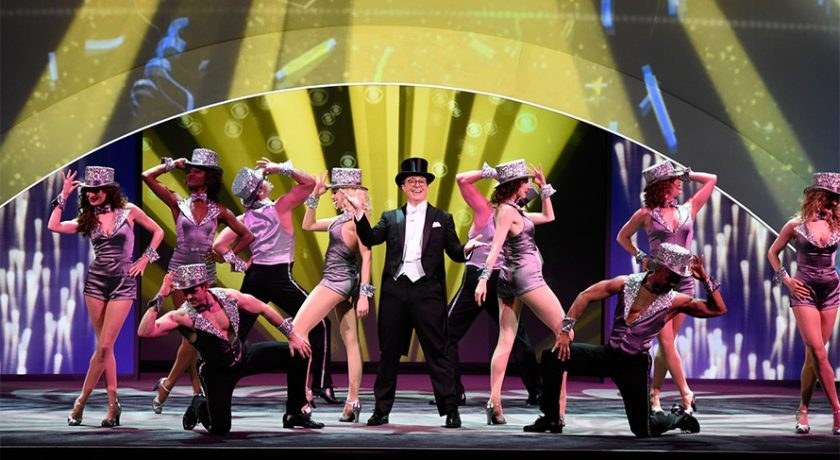 Yes, there has been a reversal of fortune for the shows, one that has caused Colbert to be fêted from the stage of CBS's upfront presentation to advertisers while Fallon tries to explain himself to the New York Times. After a rocky season-and-a-half in the ratings after his debut, Colbert's nightly mockery of Trump has righted his show's ship. The Tonight Show still wins among 18- to 49-year-olds, but since early February — shortly after Trump took office — Colbert's Late Show has won every week in total viewers. Colbert has both ratings momentum and buzz (even when that buzz is critical and ends up causing the FCC to investigate him).

Fallon was nowhere to be seen at NBC's upfront last week, and Late Night's Seth Meyers, who does thoughtfully and regularly eviscerate Trump, got a prominent standup spot. Maybe viewers will grow weary of anti-Trump humor, and will migrate back to The Tonight Show.
But for now, Colbert has a vote of confidence from CBS's most important viewer, the company's CEO, Leslie Moonves. As Moonves said from the upfront stage, "Who would have predicted Stephen Colbert would be No. 1 in late night and Bill O'Reilly would be doing a podcast in his underwear?"