Going into the Emmy Awards ceremony on Sept. 21, 2008, the first season of AMC's Mad Men was the heavy favorite in the Outstanding Drama category. But when Bryan Cranston — previously best known as the dad on Fox's Malcolm in the Middle — won for Best Actor in a drama for the little-watched seven-episode-long debut season of AMC's other show, Breaking Bad? Now that was a surprise.
That night was the beginning of AMC's Emmys dominance. Mad Men, created by Matthew Weiner, went on to win three more times, and is a nominations staple in the acting categories, too. With Breaking Bad, the show has now been nominated four times, Cranston (who plays Walter White) has won Best Actor twice more, Aaron Paul (as Jesse Pinkman) has won Best Supporting Actor twice, Anna Gunn (Skyler White) got her second nomination in the Supporting Actress category this summer, and the show has been recognized in categories such as cinematography, editing, and directing.
AMC's ascent has been so speedy and total — that Emmys ceremony was only five years ago, after all, and the channel now also has the most popular show on cable in The Walking Dead! — that it's easy to forget that it was only recently just a movies showcase. But when that film field became crowded because of Netflix and on-demand channels, Josh Sapan and Ed Carroll of AMC Networks decided to shift strategies for AMC: to make great original series.
Charlie Collier, the channel's president and general manager, arrived at AMC in 2006, having come from the ad sales side of CourtTV (now TruTV). He was tasked by Sapan and Carroll to transform AMC. "I got the mandate in being hired — and it was the smartest thing they ever did for me — that if you want to be a brand of value, focus on distinction." Mad Men, the first manifestation of that philosophy, premiered in July 2007.
Breaking Bad premiered in Jan. 2008, and it starts its final eight-episode run on Sunday. Creator Vince Gilligan's little meth-cooking show that could had a writers-strike shortened first season (it was only seven episodes) that drew a wee 1.2 million viewers. The first half of its fifth season last summer more than doubled that, and Breaking Bad is a Netflix and DVD hit. Its fans will miss the show terribly, but before that, we await the end of Walter White's story with literal fear.
I talked to Collier recently about Breaking Bad's journey at AMC.
Do you remember when and where you first heard about Breaking Bad?
Charlie Collier: Because of Mad Men, we were seeing every period piece known to man. Motown and flappers — every person in the business who'd been carrying around a period piece that they couldn't get made came to us. We didn't want to be the period piece network, so we were looking for something modern day. And Rob Sorcher, who was my head of original programming at the time, and I were talking every day and he'd bring in something or he'd set something up. With Breaking Bad, he put it on my desk and said, "Just read."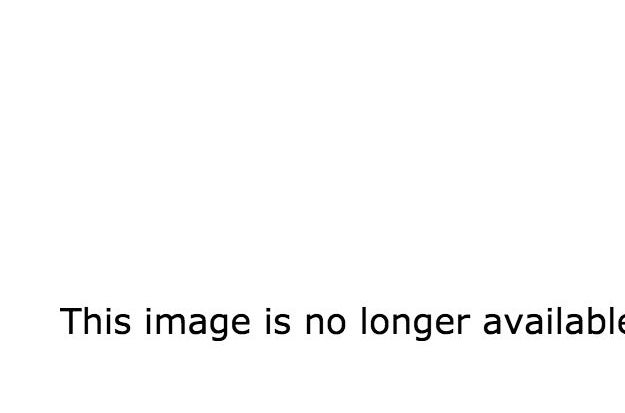 Skyler (Anna Gunn) and Walt in Season 1, left; Skyler and Walt in Season 5, right.
And that worked.
CC: We all read it, and were blown away by it. But there were a lot of things going on at the time that made it a big risk: We were an ad-supported network. Yesterday I said to Vince, "What were we thinking?" At every touchpoint of an ad-supported business, we had a lot to think about in making Breaking Bad.
What was that process like, selling the first season to advertisers?
CC: I came out of ad sales, that's my early background. The answer is: Almost everything is a tough sell in Season 1. This was going to be an even bigger challenge because of content. But we made an early commitment to the brand. On the board, if you will, we said we want to be premium television on basic cable. And if you're going to set that as a goal, you can't then say, "But it's got to be family friendly, and it's got to be ad friendly." You actually have to say, we're going to make a commitment to quality, and if you do it well, people will support it.
Tell me about the first time you met Vince Gilligan.
CC: The first time I met him in person, I remember thinking, "This guy is such a gentleman." He puts you at ease immediately — he's got sort of an "aw shucks" demeanor. Then you listen to him speak about character and about the world he wanted to create, and he has a beautiful command of what he does. The showrunner job — it's got to be one of the hardest jobs in the business. To watch people who know what they want, can put it on paper, and can execute — and can run a business at the same time? It's awesome. I'm fast-forwarding a little now, but Vince and Bryan set a tone for this set and for this material that I think permeated the entire production.
The early episodes of Season 1 were being produced when the writers strike hit.
CC: Ugh! Yeah. Right. There was good fortune in that Vince had completed enough work that he thought we could end at Episode 7 and have it feel like a complete arc. That's his skill and foresight and good fortune.
With the strike, were you committed to putting the show on in January in a way where you couldn't just ride it out and wait?
CC: You invest in marketing and promotion. And by the way, for a network that had had one show air by the time we aired this one, it wasn't like we had a bevy of other ways to entertain the American public! We were looking to get into original scripted programming, and we'd had 13 episodes of Mad Men. That was it. It made all the sense in the world. Until life took over.
And there was one more ridiculous hurdle to overcome, which is we premiered against the second highest rated NFC championship game in NFL history.
Do you remember who was playing?
CC: Giants/Green Bay! They went into overtime. Lawrence Tynes, the Giants' kicker, missed the kick in regular time to end the game. It was unbelievable. Here, we had set up this male-skewing story that we thought was going to capture a ton of interest. We put it on the night of the playoff game because if you had looked back in history, only one game had gone past 10 o'clock. We thought it would be great, we'll have a ton of men turning the channel right at the time we're starting. And then he missed the field goal and it went into overtime and it went on and on. Literally for the first 15 minutes of premiere night, we had no men watching. It was the second highest-rated television event of the year behind the Super Bowl.
And the ratings were not good for all of Season 1.
CC: Well, relative to what? For 20 years, AMC had been American Movie Classics, and telling people through almost every messaging, "Yeah, stop by when you want. We'll have a movie for you." All of a sudden, we had to transition to, "No, no, 10 o'clock every Sunday." Or the first season of Mad Men was on Thursdays. Were they bad? Relative to how we've done today, they were not strong. But for us, what we were trying to do was bring in an entirely new audience on an appointment schedule for a group of people who had been watching movies.
Mad Men won Best Drama its first year at the Emmys. And Bryan Cranston surprised everyone by winning the Best Actor Emmy. You were there. What was your reaction?
CC: I was sitting with Josh and Ed, and when Bryan won, I turned to them and said: "Now we're a network. We have two shows." With Mad Men, everyone said, "Well, anyone can do one." Which I totally disagree with. But when we had two, people started saying, "Well, maybe AMC had something to do with it." Our goal was always to see people's passion projects, and to see the best material first. One of the more satisfying parts of the evolution of AMC, and one that will hold us in good stead moving forward, is now we're seeing the best talent and high-end creators first. During broadcast pilot season, people were waiting for us to decide before they went to broadcast. That, in a short amount of time, is one of those moments of creative evolution that feels really satisfying.
I'm sure it's hard to pick among your children. But where does your taste lie? People lump Mad Men and Breaking Bad together because they're both on AMC, but really, they have nothing to do with each other.
CC: Look, I have four children in real life. And I can tell you which ones are my favorites, but you're recording this. No, you do love and enjoy and appreciate them all for what they are. And you approach them all differently. Then you go to the shows — just because of the children analogy — and you approach them all differently, too. Vince sets a great tone. But it's a different tone from what Matt Weiner sets — which is a great tone for what he needs to accomplish. Where my taste lies, I am awed by the artists. And I don't mean just the writers, though we do end up talking about Matt and Vince a lot, and their writing teams, who they'll be the first to tell you deserve so much credit. The throughline for me is that working with these artists is the most rewarding thing in the world.
With someone like Vince Gilligan, who obviously has a vision for the show, how does creative feedback work? Does it start out being a lot at the beginning of a series and then practically none at the end?
CC: Look, you work with a Vince Gilligan — we trust Vince Gilligan. In Vince we trust! Many conversations back and forth; we all have our roles to play. But Vince, come Season 5, is writing the show Vince wants to write, because Vince has earned the right to do so. Our job is to support him and respect him and try to get him where he wants to go. Because his vision is what we've invested in.
He asked for one thing, which was out of the ordinary in a way, which was to write to the end. He said, "This is about the transformation of Walt White from Mr. Chips to Scarface." And he said, "Let me know when it's going to end so we can collaborate on it. And so we can write to an ending."
That brings us to the Season 5 negotiation, which was covered a lot because it had some bumps. This was how it was told at the time: You guys wanted the show to have a short final season, Sony wanted it to keep going, and in fact even went to FX to possibly take Breaking Bad there?
CC: No, no, no. I will say this: When people are passionate about projects, and we've gone from being no-profile to having some high-profile projects, a lot of noise gets out in the press that is pretty normal business. And I'll say our relationship with Sony is very good. And our relationship with Vince is incredible. Really, what we were talking about is what I just said, which is, "How do we bring the show to conclusion in a fitting way?" Sony played their role and AMC its role, and certainly Vince played his as well. There was some back and forth, and there was some noise. But it was never for anything but to let Vince write to conclusion in enough episodes that he could get his proper story told.
But if Vince Gilligan had had his druthers, would he have ended after Season 5, or was he saying, "I've got eight seasons in me"?
CC: Bryan's character — bad things are happening, and this had to come to a head. It had an end. It always had an end. I think it ends incredibly well, but as Vince always said, "This is not going to end well."
Someone who used to work at AMC Networks once said to me, "The answer to every question of, 'Why did this weird thing happen there?'" is "Because they have budget pressure that other successful cable channels don't have." The ugly Matt Weiner negotiations, the Walking Dead showrunner musical chairs —
CC: We're certainly not the only network to have high-profile negotiations become public. But when they do, it's unfortunate, because typically what we're talking about is not any of that. It's always about the show and how to keep the longterm value of the show. I don't mean "value" in terms of business — I mean quality of the show and what it means to the brand. More often than not, it's been harmonious.
AMC has had to fight with cable providers to get more money out of them to increase the carriage fees for the channel. Have you seen progress there?
CC: Our value has been recognized as our investment in quality has continued to grow. Upon our renewals, there's no question that AMC has become one of the must-carry networks, and with that comes a higher valuation.
How do you feel about these final episodes?
CC: I think when you watch these next eight episodes you'll feel like Vince and the whole writers team really did finish as well as they began. And really sweated the details. It really is a satisfying ending. They delivered a season that will put this show in the hall of fame.
Before the show ends forever, Breaking Bad should win Best Drama.
CC: Can you say that again, please? It sounds trite, but you cannot get your validation out of that moment. To be nominated is incredibly rewarding. That sounds trite, too: "It's an honor to be nominated." It is an honor to be recognized. And the fact that people say "HBO, Showtime, AMC" as if that's a natural competitive set? If you had asked a decade ago someone to ask what channel AMC was on and what it was showing, they would have said, "I don't know what channel it is, but I can count on them having a Western on." We looked at HBO mostly and said, "They are a mix of some of the greatest original stories on television and a great movie library." We had the great movie library. We set out to do the much harder part.
This interview has been edited and condensed.