At long last, Lisbeth Salander and Mikael Blomkvist will be back onscreen: Sony will release The Girl in the Spider's Web on Oct. 5, 2018.
Production on Spider's Web — which Sony Pictures confirms will be directed by Fede Alvarez (Don't Breathe) — will begin in September. There will be, according to Sony, an "entirely new cast," and a "global search" for a new Salander. In David Fincher's 2011 The Girl With the Dragon Tattoo, Rooney Mara played the autistic hacker and Daniel Craig played Blomkvist, the investigative journalist.
In a statement to BuzzFeed News, Alvarez wrote: "I'm hugely excited and grateful for this opportunity. Sony has become family to me, and I can't think of a more thrilling project to celebrate our relationship. Lisbeth Salander is the kind of character any director dreams of bringing to life. We've got a great script and now comes the most fun part — finding our Lisbeth."
Sanford Panitch, president of Columbia Pictures, said in a statement: "In all of contemporary literature, Lisbeth Salander is completely sui generis — probably one of the greatest female literary characters of all time, in my view. Modern punk defiance personified, she is unforgettable in every incarnation, truly one of the most compelling characters we've seen in recent years."
Fincher's Dragon Tattoo was meant to be the first American film adapted from Stieg Larsson's Swedish Millennium trilogy, which, in addition to Dragon Tattoo, includes The Girl Who Played With Fire and The Girl Who Kicked the Hornets' Nest — all of which were international best-sellers, and were adapted into Swedish films starring Noomi Rapace as Salander.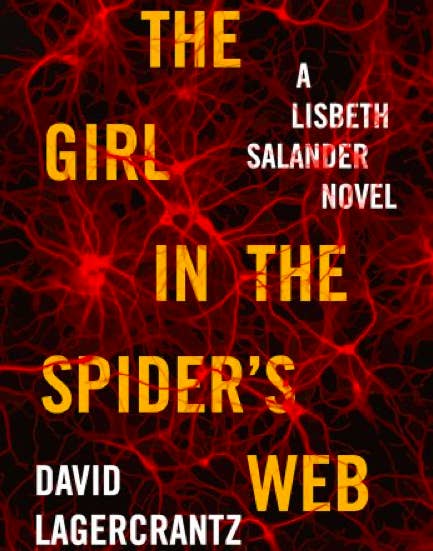 Larsson, a left-wing journalist, had planned for the series to be 10 books. But he died at age 50 in 2004; the novels were published after his death. So as is sometimes the case with hugely successful novels after their author dies, Larsson's Swedish publisher hired another writer to continue the franchise: David Lagercrantz's The Girl in the Spider's Web was published in September 2015. It became a best-seller and was a chance for Sony to start the movie franchise over. Soon after the book was released, it was reported that Sony would hire Steven Knight (Peaky Blinders, Taboo) to adapt the screenplay. Knight, Alvarez, and Jay Basu will share credit on the finished screenplay.
Fincher's Dragon Tattoo did well at the box office, especially for a movie with a hard-R rating due to graphic violence (a brutal rape). It grossed $230 million worldwide on a $90 million production budget. Mara was nominated for an Academy Award for Best Actress. But Sony wanted to reduce the cost of producing the franchise, which would have been unlikely with Fincher, Craig, and Mara.
On top of that, Larsson's other novels proved much harder to adapt; Steve Zaillian, who wrote the Dragon Tattoo screenplay, tried with The Girl Who Played With Fire — and then there were reports of rewrites. As opposed to the relatively straightforward mystery of Dragon Tattoo, both Played With Fire and Kicked the Hornets' Nest are sprawling conspiracies with Salander at their center. They tell the story of a spy and sex-trafficking ring, multiple murders, a secret shadow government, and the plight of print journalism. (Also: Ikea furniture.) Sony has retained the rights to the books, however, as well as all future ones in the series.
The plot of the novel The Girl in the Spider's Web follows Salander's ambitious hacking doings, which put her in the crosshairs of the National Security Agency; Blomkvist, meanwhile, is feeling stagnant after his magazine, Millennium, has exposed the Salander-related scandal perpetrated by the government. It's not long before the two of them embark on solving a twisty new mystery together.
The announcement for the production start date and release date for Spider's Web was made Monday at the London Book Fair at a toast for the fifth book in the series, also written by Lagercrantz.