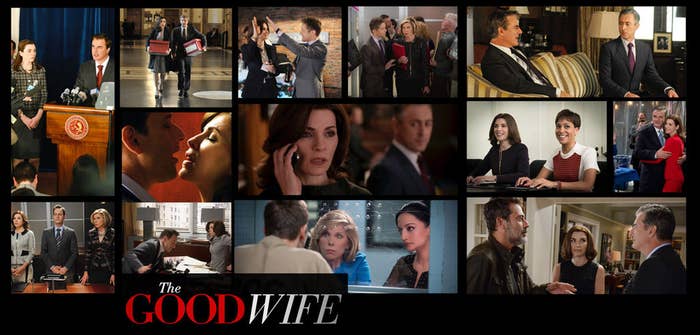 The critically acclaimed drama The Good Wife will end this spring after seven seasons. In a promo for the show that aired during Super Bowl 50, CBS made the announcement that the Emmy-winning drama will begin airing its final nine episodes. Its series finale will air on May 8.
The Good Wife has told the story of Alicia Florrick, as played by Julianna Margulies, who has won two Emmys for the role. At the beginning of the series, Alicia struggled to rebuild her life and law career after her husband, a prominent Chicago prosecutor (Chris Noth), went to prison. Created by Robert and Michelle King, The Good Wife has been praised for its inventive storytelling, both in its weekly cases and in its narrative leaps. In the era of the quality cable and streaming dramas, The Good Wife has been an anomaly on network television, producing more than twice as many episodes each season as HBO's Game of Thrones, yet maintaining its excellence.
In addition to Margulies and Noth, Christine Baranski, Matt Czuchry, Alan Cumming — and in past seasons Josh Charles and Archie Panjabi — have formed the show's strong cast.
Though CBS had not yet made The Good Wife's end official until Sunday night, the Kings said earlier this year that this season would be their last. And during a recent speech, Margulies said she would be "unemployed come April."
Nine more episodes of The Good Wife to go until we say good-bye, Alicia!