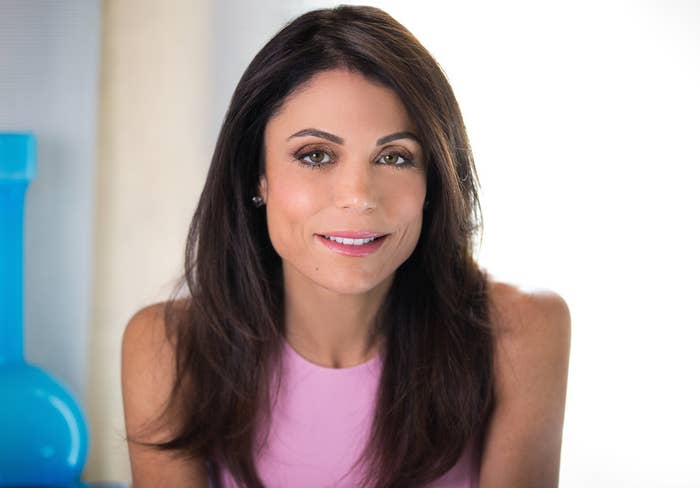 There are dozens of women who have played the Real Housewives game and lost. The history of Bravo's multi-city franchise is littered with foreclosures, bankruptcies, and even — in the famous case of Teresa Giudice — prison.
And then there's Bethenny Frankel, Real Housewives' biggest winner.
The Real Housewives of New York City — the first expansion of the franchise after the original, Orange County — premiered in March 2008, and Frankel was its breakout star. She was sharp, funny, scrappy, eye-rolling, and down-to-earth. Her hard-luck background had made her tough, and in the show's whirlpool of madness and delusion, Frankel was the audience's anchor. In contrast to the rest of the cast, who had husbands and children but hazy or nonexistent jobs, she was career-focused. Broke at the start of the show but with entrepreneurial dreams, Frankel went from being a natural-foods chef to parlaying her Housewives fame into a book deal (Naturally Thin, a New York Times best-seller in 2009). Her Skinnygirl business — the cocktail brand she sold to Beam in 2011, and ancillary products she still retains and oversees — has yielded her millions.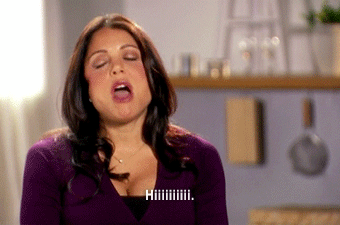 In a recent interview in her newly renovated Soho apartment, where she lives with Bryn, her 5-year-old daughter, and Cookie, her 14-year-old dog, Frankel, who is now 44, remembered her early Housewives aims well. "My first deal years ago was for $7,250 for the entire season, including wardrobe and location," she said of her first contract with Bravo. "'Fine, I'll take the $7,250, no matter how many episodes they did. But we're crossing out this piece that says you can ever take a piece of my business.'"
Things have certainly changed for Frankel. She has returned to The Real Housewives of New York City for its seventh season after a hiatus of five years, during which she had her own Bravo spin-off about her career and home life, and then had an ill-fated daytime talk show, Bethenny. When viewers last saw Frankel on reality television on Bravo's Bethenny Ever After, which ran for three seasons and ended in 2012, she was married to Jason Hoppy, a business guy she had met during Real Housewives — he was working for Skinnygirl, and they were parenting little Bryn together.
Today, Frankel is single, and though she has not said Hoppy's name on camera, their hideous and public divorce — ongoing, and not finalized yet — looms over her story arc, now in full swing. Frankel is still herself on The Real Housewives of New York City, but she sometimes appears to be guarded, exhausted, and sick of this shit.
In her bright apartment, though, on a clear, warm May day, Frankel was welcoming, game, and open. Bryn was at school, while Cookie lay on the living room couch. In one of Frankel's self-interruptions, she at one point pounced onto Cookie and began to nuzzle her. "You're not cute. You're not cute at all," she said in a clenched-jawed, I'm-talking-to-a-dog voice. Then, to me, she said, "Go. I'm listening."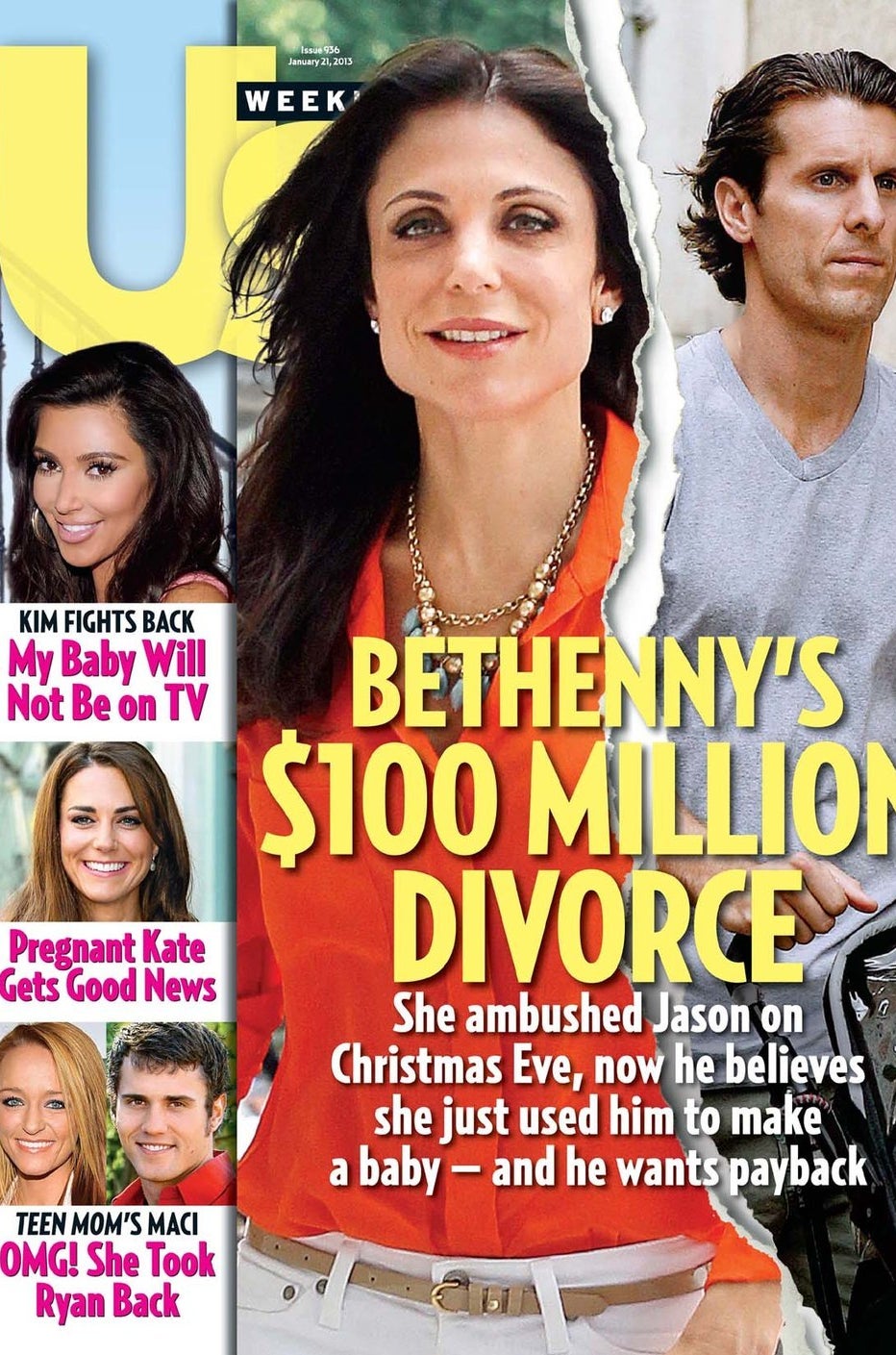 It was the Housewives' patriarch, Bravo's Andy Cohen, who drew Frankel back to the show, presumably to boost its sagging ratings. Last summer, Cohen visited Frankel when they were both in the Hamptons, at their respective houses. "I never wanted to go back to reality TV," she said. "I didn't even know whether I wanted to be famous anymore — I really wanted off the ride." But he caught her in a relaxed mood, she said. They began to brainstorm what a possible return would be like. Her split from Hoppy and their subsequent court battle had been awful, but, she said, "I knew that I was coming out of something, and I was coming towards the other side." She remembered telling Cohen, "Going through something very gnarly and difficult is very relatable to women."
But the idea of a big comeback came with a certain amount of pressure. "I was very well aware that if I came back and it did well, people would attribute it to me — but if it failed, people would attribute it to me," Frankel said. (It's actually neither scenario so far: Through eight episodes, the show's ratings saw a small bump in its premiere, and have stabilized since. The April premiere drew 1.6 million viewers in Live + Same Day numbers; last week's episode brought in 1.3 million.)
After the conversation with Cohen, Frankel didn't have to ruminate over the decision for long. She went for a walk on the beach with a friend, and decided to "go with my gut." Of course, there was still a contract to sign; Frankel is worth a lot more than $7,250 these days. "This no one really knows," she said. "I was like, 'Listen, I'm not screwing around, I'm not having a big negotiation with you guys. You come with your best foot forward, and that's it. It's one conversation.'" In her dealings with Bravo, Frankel said to them: "'We have been partners for a long time. I've been good to you guys, and you've been great to me. We've both made a lot of money off each other.'" Did it really work out that easily? This is the Housewives, for god's sake. "They were totally cool," she said. "And we just moved forward."
Of course, she then had to begin filming. Though Frankel is a rare example of someone who — like Kim Kardashian, Lauren Conrad, and NeNe Leakes — extended her reality stardom to build tangible success outside of just being herself on television, she's also someone who's been through a rough few years. And getting back into the regimen of enforced group activities that can lead to arguments, drunkenness, and tears is a lot. When she began filming, and had her first (absurd) fight — with fellow original cast member Ramona Singer about who was having who over for brunch — was she like, What have I done?
"Kind of?" Frankel said. "It came out of the gate pretty fast. I texted Andy, I was like, 'All right, I'm earning the money you're paying me. It's game on.' I wasn't gonna walk on eggshells because I was back, and I was the new girl, or any of that. It wasn't manufactured. Exactly what you saw is what happened. Like, 'Are you insane?'"
She continued, "I do kind of feel like there's more of an I don't give a shit attitude in me. It has nothing to do with money, it's what I've gone through, and my survival way to enjoy this experience. So I think — I'm trying to go back to that night — I think part of me was like, Ucch."
In her first three seasons on Real Housewives, Frankel was often at the center of conflict with former castmates, whether viewers were witnessing a real and painful friendship breakup with Jill Zarin, or the apparent on-camera nervous breakdown of Kelly Bensimon, who had become negatively fixated on Frankel ("Satchels of gold!"). "It wasn't enjoyable," she said, remembering those experiences, which contributed to her departure after Season 3. She added that being on the show used to consume her. She would "care about every piece of minutiae," she said, and when she had a fight with someone on camera, she would call her cast allies "to curry favor."
Her approach for Season 7, which features a mixture of people she once knew and total strangers, is different. "I had no preconceived mishegas with anyone really," she said. "Now it's like I left it on the court. It airs. I take a minute, I take a little hit. Oooh, did I say that? I look abrasive. I look old. Like, I was watching last night because it was on late, and I was like, God, you look a little old. And, That makeup. And, Ucch, did you just say that? You're so harsh. But that's it! It turns off, and that's the end of it."
The interesting result is that Frankel's clashes with the cast this season have been about her remove from the show, and her insistence that she spend as much time as she can with her daughter — who no longer appears on camera — which often takes her away from group outings. She also refuses to fake anything, to stage scenes, or to buy into the idea that she would hang out with women she barely knows just because they all happen to be cast members of The Real Housewives of New York City.
"I come into this show saying, 'This is real as could possibly be. I don't know you guys. Why would I invite you to my party?'" Frankel said. "That's then The Hills. We're not on a show together. I'm living my life, and there's a camera watching it." She added: "People manufacture all the time. I don't do it. And I don't tolerate it around, so it throws other people off sometimes."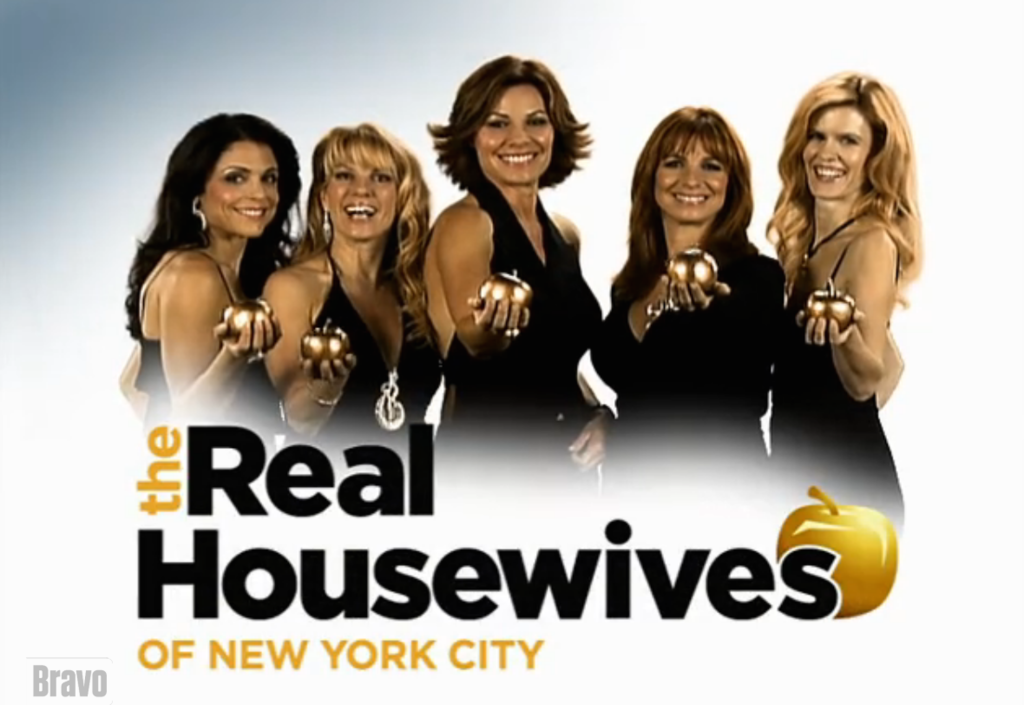 What hasn't changed is Frankel's quick wit, which has been her gift and her mainstay. In a recent episode involving a trip to Atlantic City, she tried to teach one of the cast members, Sonja Morgan, how to apologize — something Morgan seemed incapable of phrasing. "Just say, 'If you were waiting, I apologize that I didn't know that you were there.' Just say something that resembles that," Frankel coached Morgan. She then tried to gently tell Morgan how to sound less delusional: "It sounds like name-dropping and bragging." Morgan said: "And that's what turns people off. Because they don't live the life." Frankel: "Don't say that either!"
It's a living. And it's one Frankel — who has fallen in love, gotten married, had a baby, fought bitterly with her husband, reunited with estranged family members, and run a business on camera — seems to enjoy at this point in her life. Which was clear when she talked about her interactions with Morgan, and said with a laugh: "It's really comedy. But they make it easy, sweetie! Do they not?"
Representing her brand, as well as embodying that brand, is Frankel's way. She runs Skinnygirl, and on the show surrounds herself by her own products. (She asked at one point: "Does it annoy you as a viewer watching me have my products? Or do you think I'm smart? Or is it a combination of both?") Her eighth book, I Suck at Relationships So You Don't Have To, was released in April, and she thinks she'll continue to write — perhaps a book about "divorce and breakups," she said. "I don't have to write, it's not part of my business — it's just stuff that I want to say."
And someday, her divorce from Hoppy will be finalized. She can't talk about it lest her comments set off even more headaches. But when asked how close she thinks they are to an official end, she said, "If we were in a golf game, I would say I'm on the 14th hole." Hmm, that's not so close. "Maybe the 15th hole. I'm not at the 17th! When you have a lot of money — mo money, mo problems. This is a money thing, you know?" In her personal life, she goes out, but nothing serious. "Thankfully I'm just dating," she said. "Because I would never, ever be in a relationship with someone who would want to be on reality television." It's another allusion to Hoppy, who became her co-star. So never date someone who wants to be on TV? "Uh, yes," Frankel said. "No, thank you."
When she went on Cohen's talk show Watch What Happens Live! before the season premiered, Frankel said she had left Real Housewives after her first go-around because she was "embarrassed." Sitting on her couch in sweats, with her assistant occasionally appearing to keep her on schedule, she elaborated on that idea — and why she feels different now.
"I had a picture of the second-season original Housewives. And I put it in someone's basement — I never wanted it," she said. "And when I came back, I said to Andy, 'Find me that picture.' It looks like a Warhol. Now I have it hanging in my office, and I'm proud of it. What I'm saying is I meant what I said on Andy's show: I left because I was embarrassed. I thought it was something to be embarrassed about. It just felt not clean; it felt kind of gross, it felt a little dirty, a little dark. I just did not feel good about what I was doing. And now it's clean."
So does that mean she would do it again?
"I would do it again!"
The Real Housewives of New York City airs on Tuesdays at 9 p.m. ET / 8 p.m. CT on Bravo.