Ashley Judd Says She Was Sexually Harassed By The Head Of A Studio
She tells Variety the "famous" executive asked her to watch him shower.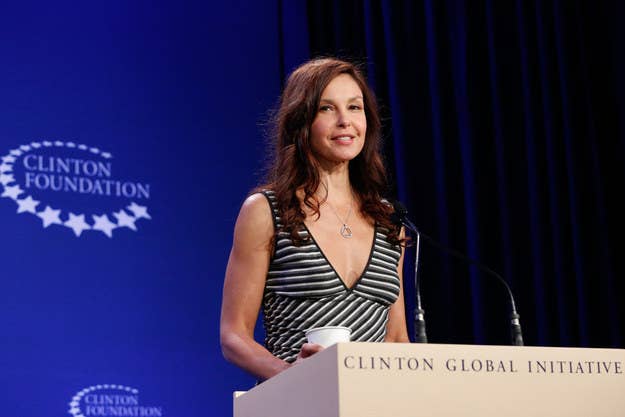 Ashley Judd has told Variety that "one of our industry's most famous, admired-slash-rivaled bosses" sexually harassed her. She does not name the man, a "mogul," she says "physically lured" her to his hotel room while she was shooting the 1997 movie Kiss the Girls.
In Judd's account, the executive asked her to meet at his hotel to eat, only to find he was in his room — he asked her to help pick out his clothes. Judd told Variety: "There was a lot that happened between the point of entry and the bargaining. There was this whole process of bargaining— 'Come do this, come do this, come do this.'"
Eventually, Judd said, he said to her: "Will you watch me take a shower?" Her response, she said, was, "something like, 'When I win an Academy Award in one of your movies.'"
She referred to the experience as "disgusting," and said that despite being a feminist, "I did not recognize at the time what was happening to me. It took years before I could evaluate that incident and realize that there was something incredibly wrong and illegal about it."
Judd said that some time later, she was with a group of female actors and told her story. "The exact same thing had happened to them by the exact same mogul. Only when we were sitting around talking about it did we realize our experiences were identical," Judd said.
According to her account, Judd ran into this studio head in New York City at the premiere of her movie Double Jeopardy, which was released in 1999.
She told Variety, "I was no longer that naïve ingénue who couldn't identify what was happening as it was happening. I was getting ready to nail him on it, and he said, 'I think I'll let you out of that deal we made.' He knew I would come into my power."
Judd did not return requests to comment or elaborate on her story from BuzzFeed News.