Tracee Ellis Ross won Best Actress in a TV Comedy at the Golden Globes for her role on the ABC comedy Black-ish, and dedicated her win to "women, women of color, and colorful people whose stories, ideas, thoughts are not always considered worthy and valid and important."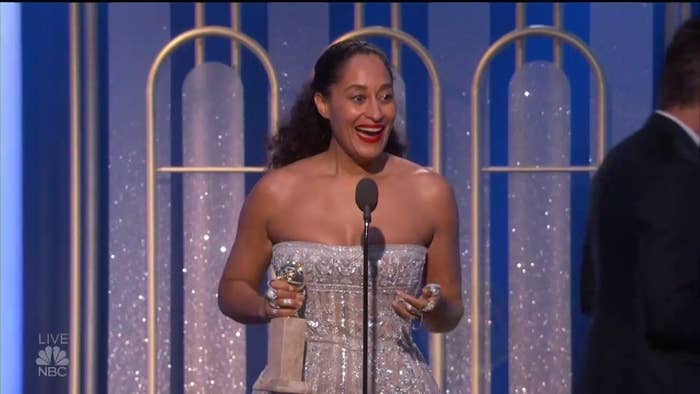 Proving that there might be an incendiary Donald Trump tweet for every occasion, Dave Itzkoff of the New York Times unearthed this one from Oct. 2014.
Itzkoff's tweet, "Never forget," has been retweeted more than 1,900 times, as of this writing. But some people had to be convinced it was real.
Others marveled that Trump will soon be sworn in as president.
And some wanted to let Trump know that "Whiteish" has already been on the air.