 1.
New scripted network shows in January! Intelligence, Jan. 7 (CBS); Killer Women, Jan. 7 (ABC); Chicago PD, Jan. 8 (NBC); Enlisted, Jan. 10 (Fox); Rake, Jan. 23 (Fox)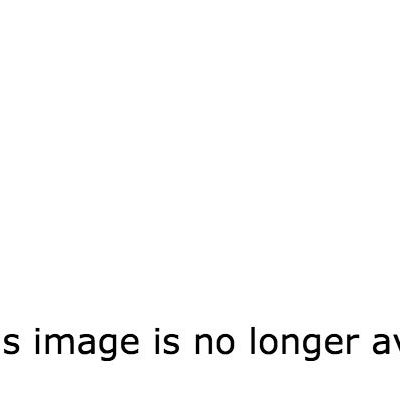 Who knows with any of these! Josh Holloway plays a $6 billion cyberman on Intelligence (regular time slot will be Mondays at 10 p.m.); Tricia Helfer is a Texas Ranger on the kind of fun Killer Women (Tuesdays at 10 p.m.); Chicago PD is NBC's Chicago Fire spin-off (Wednesdays at 10 p.m.); the charming Enlisted goes into a Friday night at 9:30 death slot on Fox; and Greg Kinnear stars on Fox's Rake (Thursdays at 9 p.m.).
2.
The Spoils of Babylon, Jan. 9 (10 p.m. on IFC) 3.
Helix, Jan. 10 (10 p.m. on Syfy) 4.
True Detective, Jan. 12 (9 p.m. on HBO); Looking, Jan. 19 (10:30 p.m. on HBO)
I've watched three of the eight episodes of True Detective, and I can't remember a recent show that's excited me more. (And there are a lot of good shows, so that is saying something!) That former goofballs Woody Harrelson and Matthew McConaughey have evolved into two of the most interesting American actors is enough to marvel at; factor in Nic Pizzolatto's absorbing murder mystery, which flashes between 1995 and 2012, and you've got a stunner. It's moody, funny, creepy, smart, well-acted, and Pizzolatto's writing is like the best crime novel you've ever read. True Detective is an anthology show (like American Horror Story), so Season 1 will be Harrelson/McConaughey, and if there's a second season (there will be), it will be a new story and new cast. Looking is good too! It's a light half-hour series in the Girls school of dramatic comedy (or comedic drama) about gay male friends in San Francisco. If lead actor Jonathan Groff is a bit unbelievable as a serial committer of faux pas who keeps screwing up hookups, the show makes up for it with its light charm. Also, let's hear it for the second-ever show about a group of gay men! It's been too long since Queer As Folk.
5.
Chozen, Jan. 13 (10:30 p.m. on FX) 6.
Flowers in the Attic Jan. 18 (8 p.m. on Lifetime) 7.
Klondike, Jan. 20 (9 p.m. on Discovery) 8.
Black Sails, Jan. 25 (9 p.m. on Starz)
9.
The Red Road, Feb. TBA (Sundance Channel) 10.
The Lego Movie, Feb. 7 11.
NBC's Olympics & Midseason Schedule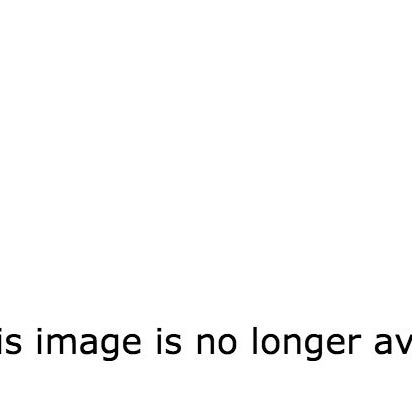 Lots going on over at NBC in February! Jay Leno's last Tonight Show is Feb. 6, the Sochi Olympics opening ceremony is Feb. 7, Jimmy Fallon takes over Tonight on Feb. 17, and Seth Meyers starts Late Night on Feb. 24.
12.
The Monuments Men, Feb. 7 13.
Robocop, Feb. 12
14.
Winter's Tale, Feb. 14
15.
About Last Night, Feb. 14

Kevin Hart, Michael Ealy, Regina Hall, and Joy Bryant star in the remake of 1986's About Last Night, which was based on David Mamet's play Sexual Perversity in Chicago. Sounds charming.
16.
Cosmos, March TBA (Fox) 17.
Those Who Kill, Early March TBA (A&E) 18.
Nymphomaniac: Part One is on demand as of March 6 and in theaters on March 21. Nymphomaniac: Part Two is on demand as of April 3 and in theaters on April 18. 19.
Sirens, March 6 (USA) and Playing House (TBA) 20.
300: Rise of an Empire, March 7 21.
The Grand Budapest Hotel, March 7
22.
New ABC shows! Resurrection, March 9 (9 p.m. on ABC); Mind Games, March 11 (10 p.m. on ABC)

I liked the pilot for Resurrection — in which the dead begin to return home — when I watched it over the summer, and am curious to see where it goes. Omar Epps, Frances Fisher, and Kurtwood Smith star, and it's based on a novel by Jason Mott called The Returned. On Mind Games, which I haven't seen, Steve Zahn and Christian Slater play brothers who run an agency that solves clients' problems by influencing people in their lives' behavior. I have no idea what that means. But should mention now that Kyle Killen created the show, and he loves a complicated premise for a TV show: He created Lone Star and Awake, both of which had good pilots and died quickly.
23.
Veronica Mars, March 14 24.
Divergent, March 21 25.
Muppets Most Wanted, March 21 26.
Bad Words, March 21
27.
Noah, March 28 28.
Friends with Better Lives, March 31 (9 p.m. on CBS; regular time slot at 8:30 beginning on April 7) 29.
Turn, Spring TBA (AMC) 30.
Fargo, Spring TBA (FX)
Billy Bob Thornton, Martin Freeman, Colin Hanks, Oliver Platt, Kate Walsh, and Bob Odenkirk will star in the Coen brothers' 10-episode miniseries of Fargo. There will be a new crime, and no Marge Gunderson character!
31.
24: Live Another Day, April TBA (Fox)

By the time 24 died in May 2010, it really was past time. The show had often struggled with its self-imposed narrative structure, and though it had achieved great heights — Season 5! — it was time to go. Nevertheless, I'm hopeful about this restructured return: It will be a 12-hour "limited series" for Fox, meaning that it's a more cable-like season, and designed to be contained. Kiefer Sutherland, Mary Lynn Rajskub, and Kim Raver will all return.
32.
So many sequels in the spring and summer! 33.
Transcendence, April 18 34.
Penny Dreadful, Spring TBA (Showtime)
35.
Godzilla, May 16
36.
The Normal Heart, Spring TBA (HBO) 37.
Malificent, May 30 38.
A Million Ways to Die in the West, May 30 39.
The Fault in Our Stars, June 6 40.
Edge of Tomorrow, June 6 41.
Jersey Boys, June 20 42.
The Leftovers, Summer TBA (HBO) Justin Theroux will play the lead in Damon Lindelof and HBO's adaptation of Tom Perrotta's 2011 novel about those who are left behind after a rapture. (Not to be confused with Left Behind, the religious novel series that tackled a similar topic.) There are smaller HBO shows (Hello Ladies, Getting On), and there are bigger ones. The Leftovers is a bigger one!
43.
Power, Summer TBA (Starz) 44.
New TNT shows! Legends, The Last Ship, Murder in the First : Summer TBA

Lots of new dramas coming to TNT. On Legends (far left photo), Sean Bean plays a spy; on The Last Ship, Eric Dane and Rhona Mitra (pictured at center) lead Michael Bay's series about survivors of an apocalypse; and on Steven Bochco's Murder in the First, Taye Diggs and Kathleen Robertson play homicide detectives trying to solve two separate murder cases.
45.
Halt & Catch Fire, Summer TBA (AMC) 46.
The Strain, July TBA (FX) 47.
Tammy, July 2 48.
Jupiter Ascending, July 25
49.
Guardians of the Galaxy, Aug. 1 50.
Teenage Mutant Ninja Turtles, Aug. 8 51.
Gracepoint, 2014 TBA (Fox) 52.
Death Comes to Pemberley and Breathless, 2014 TBA (PBS)
53.
Outlander, 2014 TBA (Starz)
54.
The Maze Runner, Sept. 19 55.
The Boxtrolls, Sept. 26
Focus Features
According to the site Laika, the animation company behind The Boxtrolls, the movie is "a comedic fable that unfolds in Cheesebridge, a posh Victorian-era town obsessed with wealth, class and the stinkiest of fine cheeses. Beneath its charming cobblestone streets dwell the Boxtrolls, foul monsters who crawl out of the sewers at night and steal what the townspeople hold most dear: their children and their cheeses. At least that's the legend residents have always believed..." This looks so cute!
I loved this book so much that I'm going to just put my trust in director David Fincher and know that he has created a great cast for these roles (even Tyler Perry). Ben Affleck and Rosamund Pike are the leads. Not who I pictured! But here I am, trusting!
57.
The Interview, Oct. 10 58.
Alexander and the Terrible, Horrible, No Good, Very Bad Day, Oct. 10 David Ayer wrote and directed the great End of Watch, wrote Training Day, and directed Sabotage, the Arnold Schwarzenegger movie that will come out in April. With Fury, which stars Brad Pitt, Shia LaBeouf, Logan Lerman, and others, he enters the World War II era. Ayers has been posting great photos on his Twitter feed.
61.
Dumb and Dumber To, Nov. 14 62.
Mockingjay, Nov. 21 63.
Exodus, Dec. 12 64.
The Hobbit: There and Back Again, Dec. 17 65.
Annie, Dec. 19 66.
Into the Woods, Dec. 25 Note: There will be even more to 2014 than this list, of course. For instance, the Sundance Film Festival isn't until mid-January, and some great movies will come out of there. Netflix's offerings are still to be determined (or were at press time). Also, the fall television season isn't even close to being formed yet. And lots of other movies and TV shows here and there!