Via Getty

Via Getty

Via Getty

Via Getty

Via Getty

Via Getty

Via Getty

Via Getty

Via Getty

Via Getty

Via Getty

Via Getty

Via Getty

Via Getty

Via Getty

Via Getty

Via Getty

Via Getty

Via Getty

Via Getty

Via Getty

Via Getty

Via Getty

Via Getty

Via Getty

Via Getty

Via Getty

Via Getty

Via Getty

Via Getty

Via Getty

Via Getty

Via Getty

Via Getty

Via Getty

Via Getty

Via Getty

Via Getty

Via Getty

Via Getty

Via Getty

Via Getty

Via Getty

Via Getty

Via Getty

Via Getty

Via Getty

Via Getty

Via Getty

Via Getty

Via Getty

Via Getty

Via Getty

Via Getty

Via Getty

Via Getty

Via Getty

Via Getty

Via Getty

Via Getty

Via Getty

Via Getty

Via Getty

Via Getty

Via Getty

Via Getty

Via Getty

Via Getty

Via Getty

Via Getty

Via Getty

Via Getty

Via Getty

Via Getty

Via Getty

Via Getty

Via Getty

Via Getty

Via Getty

Via Getty

Via Getty

Via Getty

Via Getty

Via Getty

Via Getty

Via Getty

Via Getty

Via Getty

Via Getty

Via Getty

Via Getty

Via Getty

Via Getty

Via Getty

Via Getty

Via Getty

Via Getty

Via Getty

Via Getty

Via Getty

Via Getty

Via Getty

Via Getty

Via Getty

Via Getty

Via Getty

Via Getty

Via Getty
Decorate Your Dream Home And We'll Tell You What Kind Of Ghost Is Haunting It
You got:

A chill old lady ghost
The old lady who used to live in your house is the one haunting you, but don't worry, because she's totally chill. She covers you in a blanket when you get cold, she makes you some tea when you're sick, and she even knitted you a ghost sweater for your birthday. Once you get over the whole "ghosts are real" shock, old Gladys is pretty much the best roommate you've ever had. She doesn't quite get your decoration aesthetic, but she understands that times have changed since she was alive.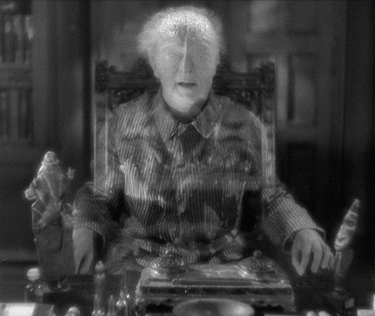 You got:

The vengeful ghosts of the former owners
Uh oh. This isn't good. The former owners of this house died here, and they are NOT happy that you've moved in. No matter how much you explain to them that they're, you know, DEAD now, all they care about getting you out of there by any means necessary. You're going to have to go to battle with them if you don't want to move. The one thing you guys CAN agree on is that your sense of style is amazing.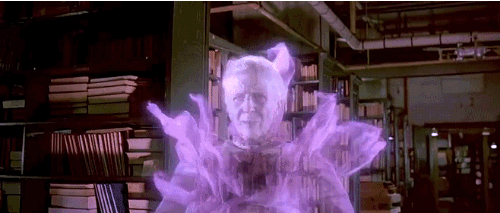 You got:

A friendly child ghost
Turns out this spirit is just a super friendly little kid who is excited to have a new friend to hang out with! They don't remember much about their former life, but through your friendship, the memories start coming back — and they're able to show you where the hidden treasure is buried! You can use that money to buy some new wall sconces.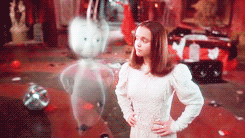 You got:

A child ghost who isn't REALLY a child
The ghost eventually reveals itself to you in the form of a young girl, but don't be fooled: That is NOT a young girl. You don't know if it's some kind of demon or other evil entity, but one thing is for sure: You gotta get the hell out of there. Which is too bad, because the way you decorated is really fantastic.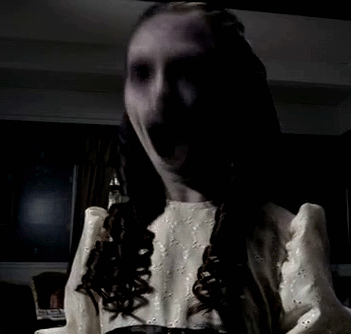 The dog used to live in your house, and his spirit remained there even after the previous owners moved away! *sob* But he's so happy that you live there now, and he just wants to play with you and be your best friend. And he won't pee on the rugs you chose! Score!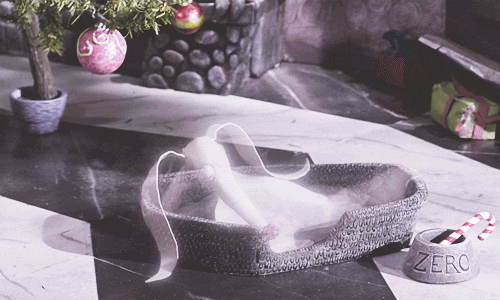 You got:

A ghost who is unaware they are a ghost
The reason this ghost is giving you so much grief is that they have NO IDEA that they're dead — in fact, they think YOU'RE the one haunting THEIR house. They won't listen to reason, and you're probably going to have to get a psychic in there to cleanse the house of their presence. Ugh, that's not gonna be cheap — you might have to forgo hardwood floors for a while.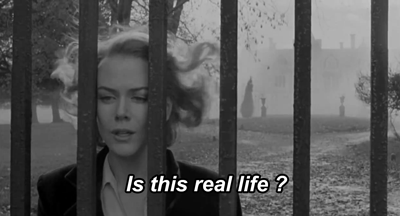 You got:

A totally hot dude ghost
Not only is the ghost in your house not trying to hurt you, he's actually seriously, brutally sexy. Before you know it, you two are falling in love and even engage in a little supernatural (but still totally hot) ghost sex. But sadly, there's just no way for you two to be together right now, and the Hot Dude Ghost knows he needs to pass over so you can actually live your life — and you really do need to buy a credenza for the dining room.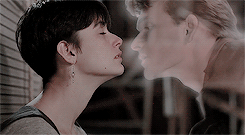 You got:

A ghost with unfinished business
The ghost lurking your halls passed away before they could complete a very important task, and they can't move on until it's finished. They don't mean you any harm, and if you help them with their goal, they'll go away, and you can get back to decorating your house.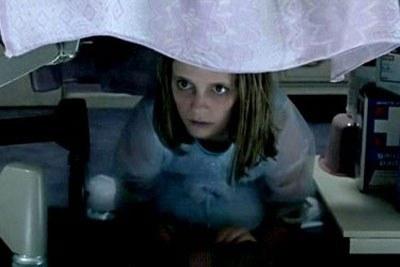 You got:

The ghosts of your former business partners
It's not your house that's haunted — it's you! You're haunted by your previous mistakes, and you can't seem to move on. But your former business partners, who died before they could rectify their own missteps, are here to help convince you to be a better person, before it's too late. Plus, they really hate the couch you bought.