1.
They claim there aren't any opportunities:

2.
They just refuse to do the work to succeed:
3.
Millennials just fritter away the money they do have:
4.
Millennials are just so sensitive: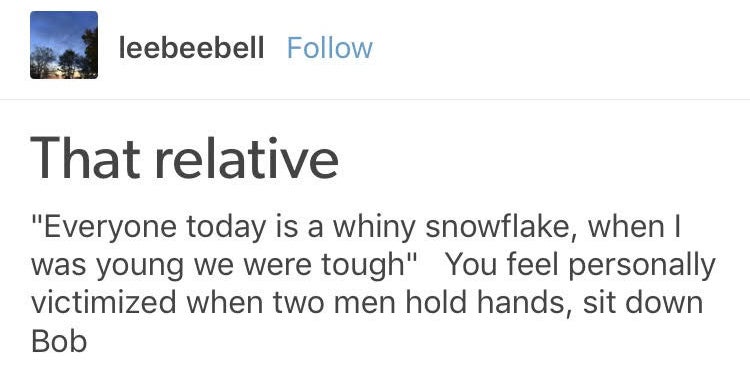 5.
They always spend all their time on their phones: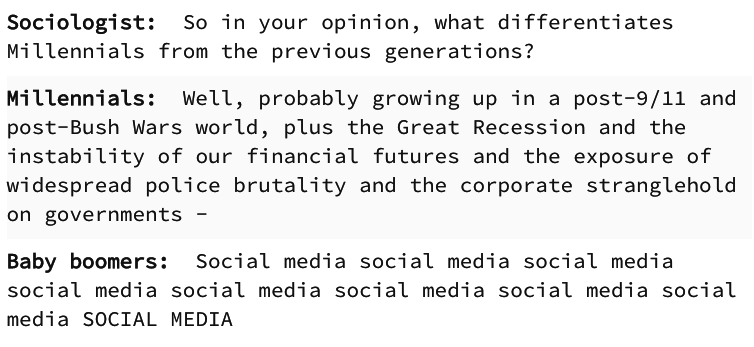 6.
And they never go outside!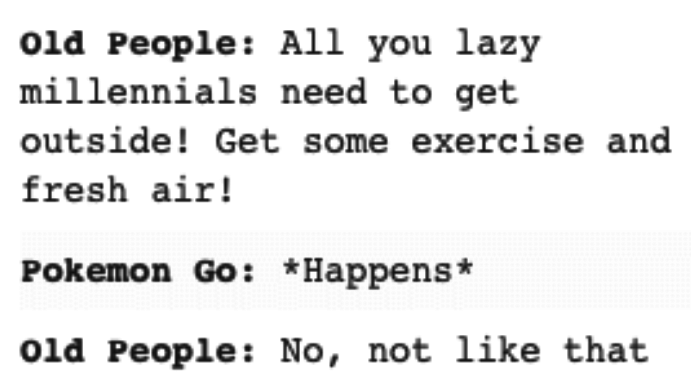 7.
They refuse to spend money on the things that matter:
8.
They think they should just be handed everything: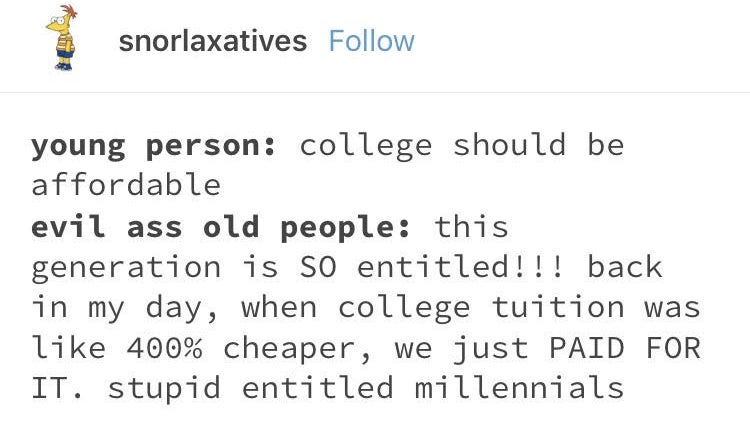 9.
Millennials refuse to eat food!!!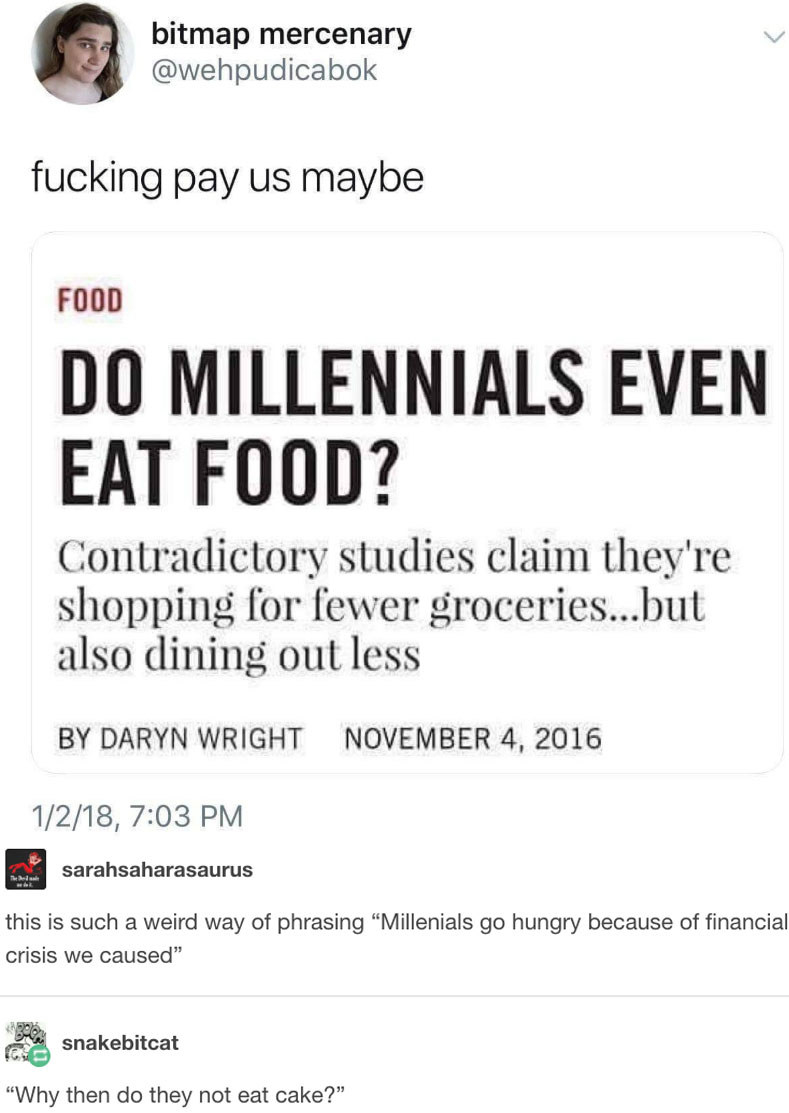 10.
And they keep demanding a "living wage":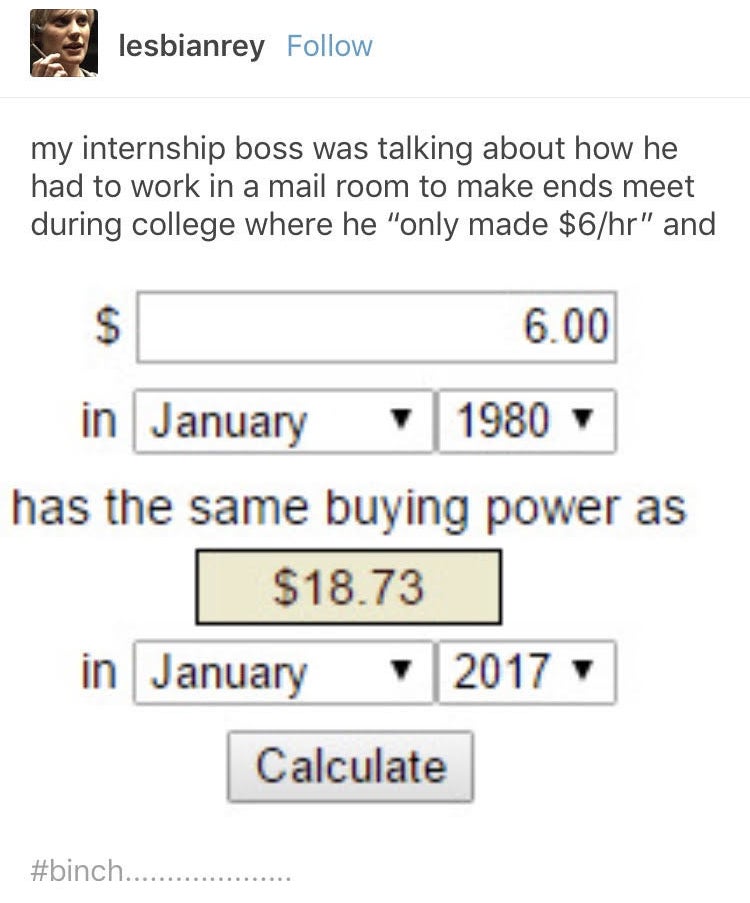 11.
Millennials just think they deserve whatever they want:
12.
Millennials are sponging off the rest of us!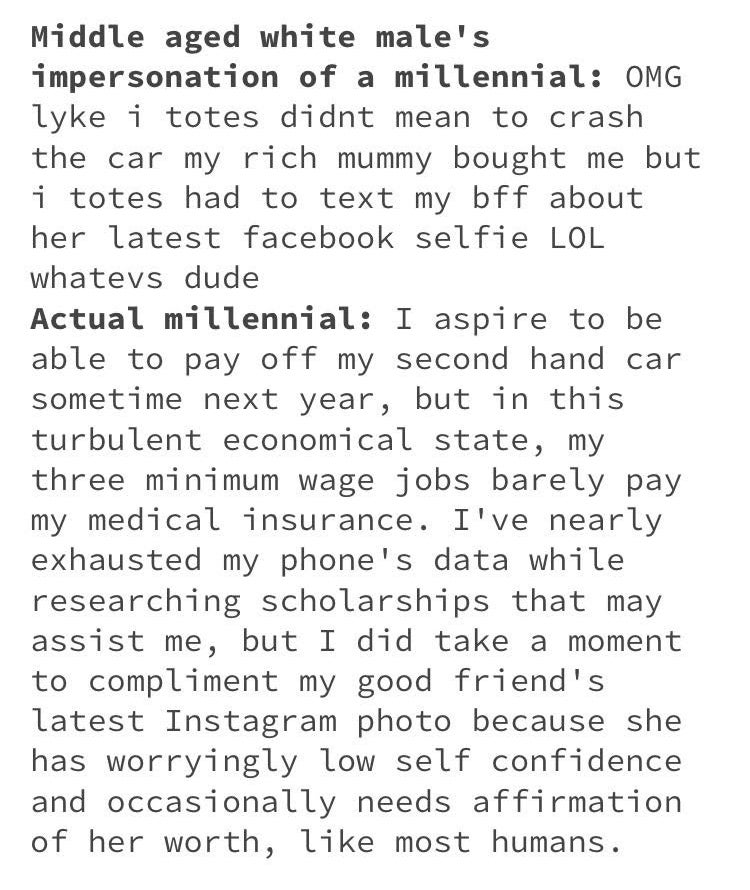 13.
They don't care about family:
14.
And it's millennials who completely ignore the privileges that have been bestowed upon them:
15.
Really, millennials just have it too easy in the real world: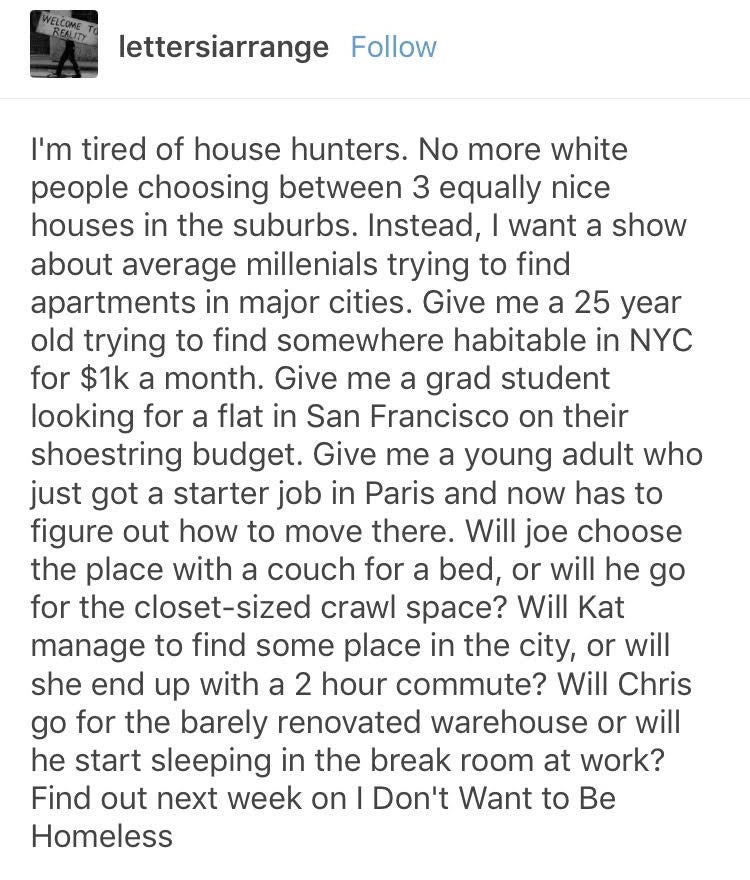 16.
And if they'd just do what the older generations ask them to, everything would be fine: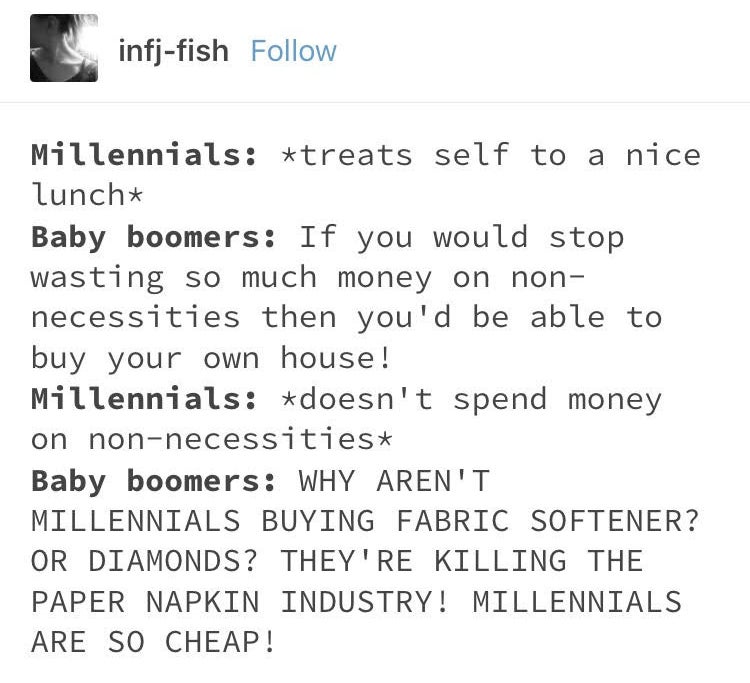 17.
They are E-N-T-I-T-L-E-D:
18.
And they're clearly the greatest threat to continuing our way of life:
19.
Millennials refuse to SUPPORT the ECONOMY:
20.
The problem is with them, not with their employers: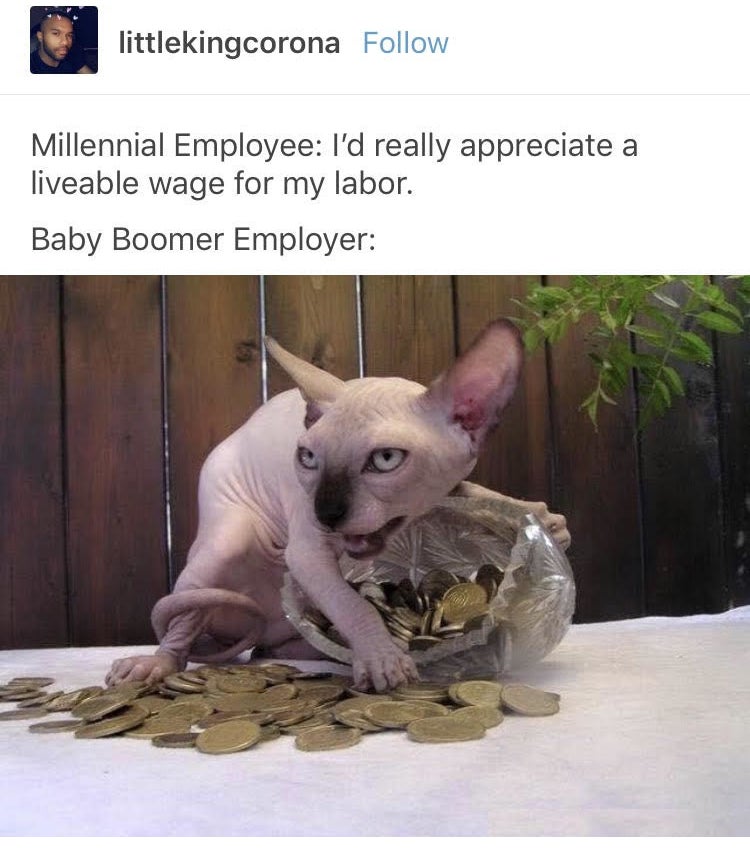 21.
And they're certainly not screwed no matter how much or how little they do:

22.
Millennials just keep causing problems: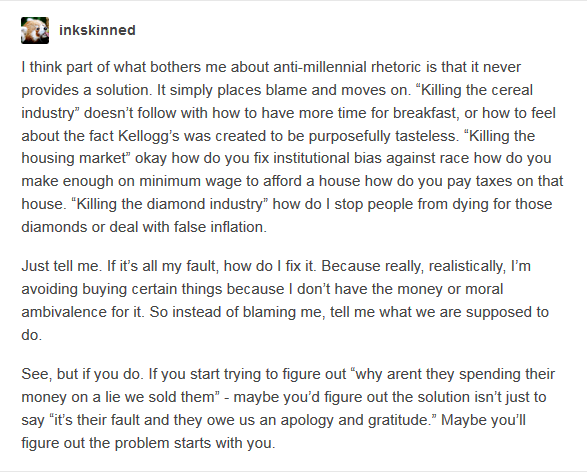 23.
Frankly, millennials demand too much, and they want everyone to be kind and respectable. It's disgusting.