Here's The Sleep Mask That's Helping 9,000 People Fall Asleep At Night
No more covering your head with a pillow.
We hope you love the products we recommend! Just so you know, BuzzFeed may collect a share of sales from the links on this page.
If you've ever struggled with falling asleep, you know it's largely dependent on being able to ignore the outside world — which can be quite the difficult task.
If you've found yourself jonesin' for some z's, look no further than this cushioned sleep mask, which blocks out light and doesn't put pressure on your eyes. Oh, and did I mention it costs less than $15? Hell yes!
This Bedtime Bliss contoured sleep mask is already a hit on Amazon, with more than 9,600 reviews. And an impressive 66% give it five stars!

It comes with earplugs too, to block out light and noise and get you on a road paved with solid slumber.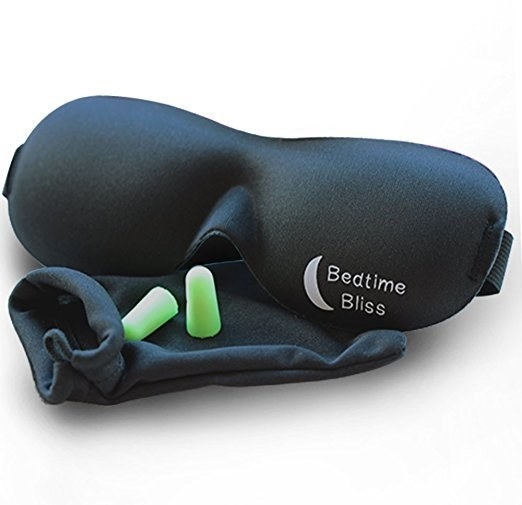 That means it's also the ideal mask for long car rides or flights — when uninterrupted sleep is tough to come by.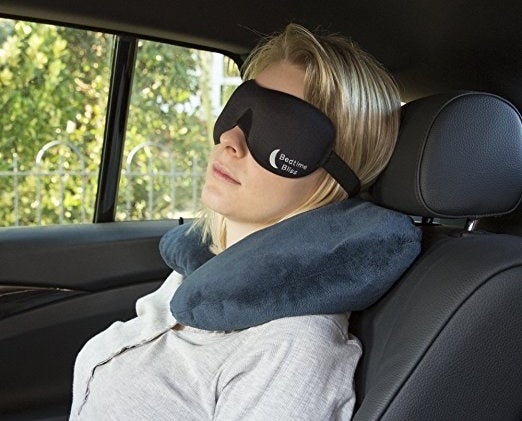 Some people claim a little bit of light still gets in under the nose part of the mask, and others wish the strap weren't so thick, but the majority of reviews come from happy, well-rested customers:
Promising review: "I've purchased a LOT of sleep masks. I'm a really picky sleeper, and need zero sound and zero lights. But I can't see a THING through this sleep mask. It's soft and breathable, so I don't feel like my eyes are suffocating or my face is getting sweaty. The edges manage to completely — and gently — seal around my face, and I can't see a single sliver of light. This little mask is a total sleep saver." —Kristen Fraser
Promising review: "I cannot sleep with any light or sound, I need complete darkness and quiet. I have always had trouble sleeping. Well, I am so happy that I found this mask! It is extremely comfortable, very soft, and doesn't come off when you move around. It is so soft that you can't even feel it when wearing it, and the earplugs are absolutely perfect, they mold perfectly to your ear canal and completely block out all sound."—Michael Redder
Promising review: "I'm a Registered Nurse and work the night shift, so I sleep during the day. We just bought a house that didn't have room-darkening drapes, and I needed something to help block the light during the day while I slept. Within one day of sleep, I was so happy to have this mask! They're very simple, but they get the job done. I've been able to get my sleep during the day thanks to these. I would purchase again and recommend." —NurseRose
Don't like the mask in plain ol' black? Don't worry: It comes in pink, blue, purple, and turquoise too.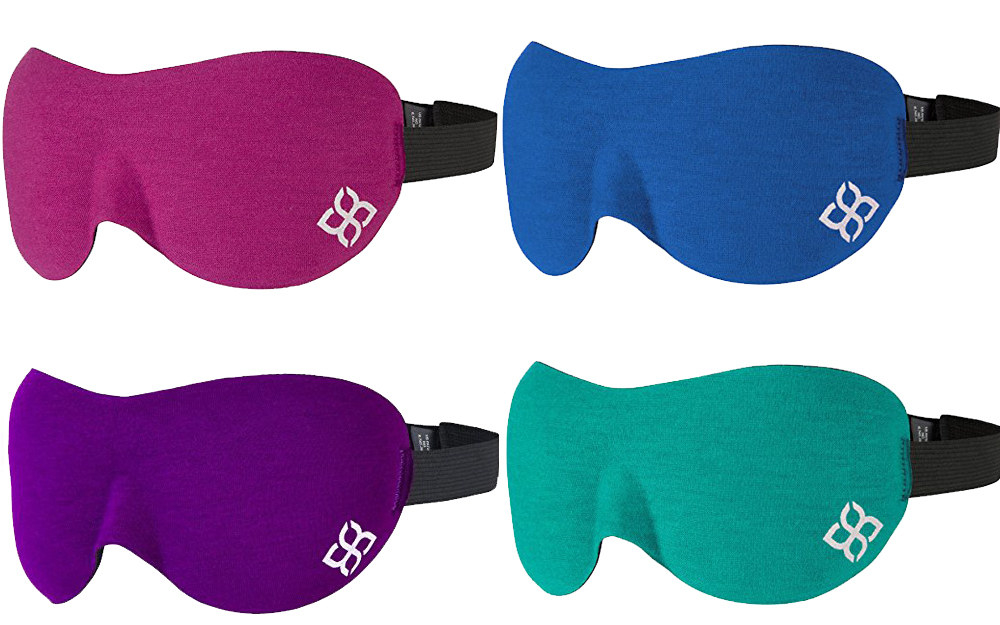 Reviews in this post have been edited for length and clarity.