Last night, I corrected a MAJOR oversight on my part and, for the first time ever, I finally watched the 1992 legal comedy My Cousin Vinny. And y'all, this movie is a DELIGHT.
Not only do you get a great performance from Joe Pesci (wearing some sweet-ass duds)...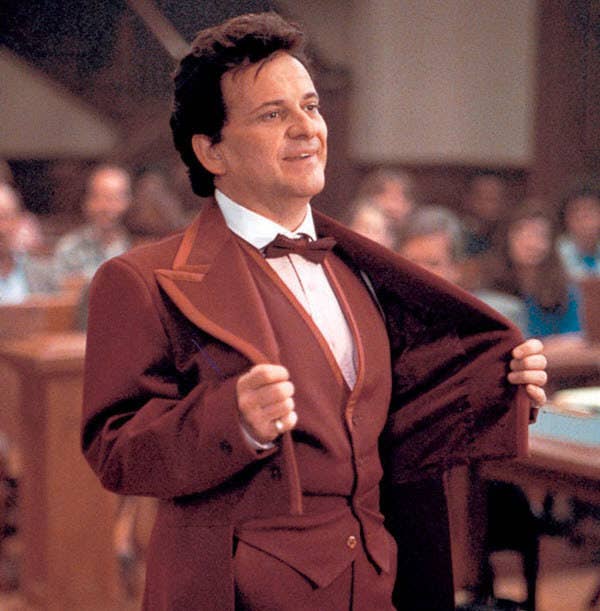 ...And some pretty good supporting performances from a young Ralph Macchio and Mitchell Whitfield (aka Rachel's ex-fiancé from Friends).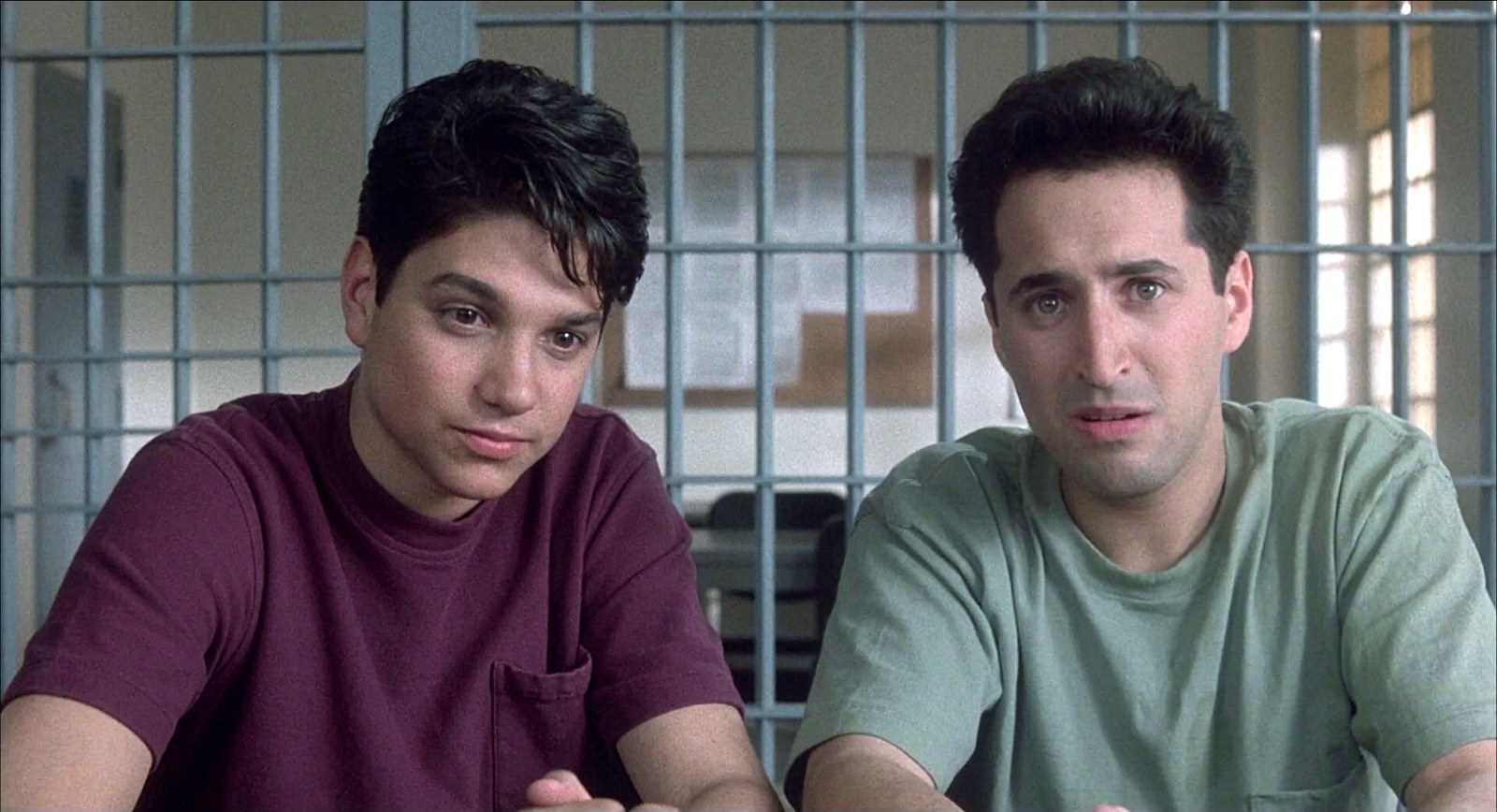 But. MOST IMPORTANTLY. We get the wonderful Marisa Tomei in her Oscar-winning turn as Mona Lisa Vito, ABSOLUTE GODDESS AND FASHION ICON.
First, she shows up in this BRILLIANT get-up, and tops off the whole ensemble with a pair of sunglasses I need to own immediately.
Then she dons this black-and-white blazer the first time she tries grits, and let me tell you, southern grits have never been so glamorous.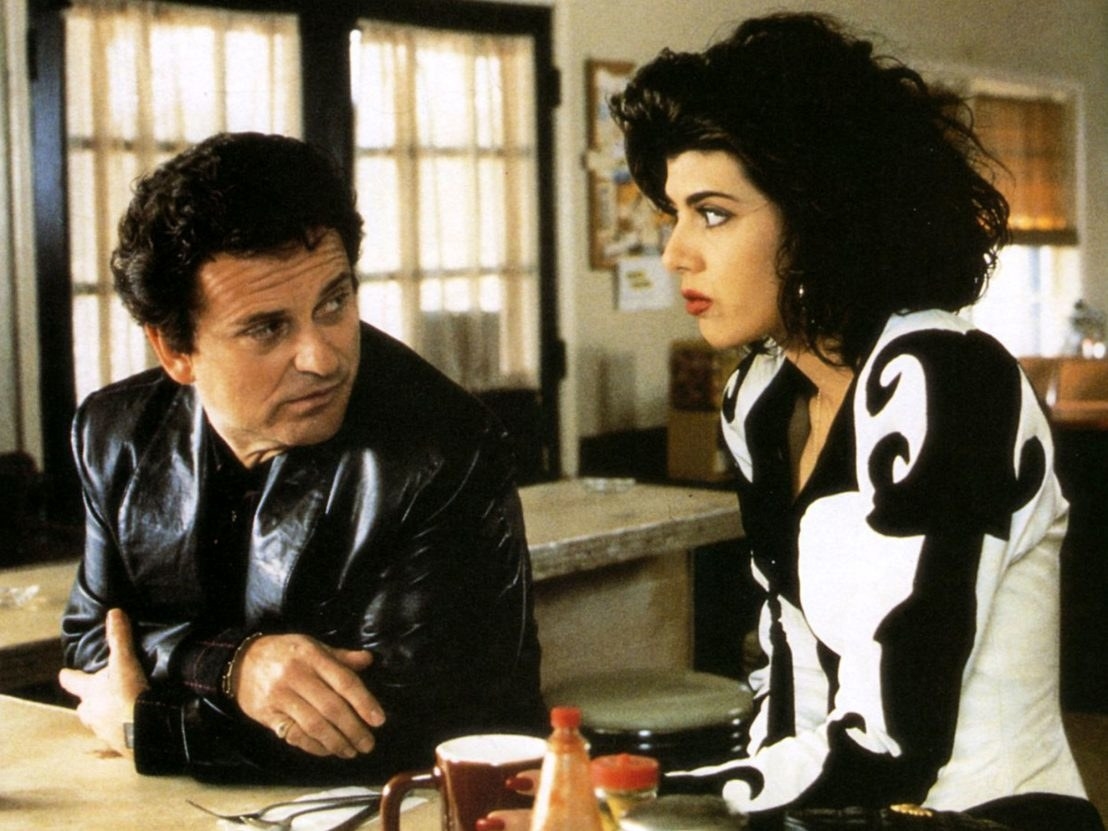 While watching the court proceedings, she wears this sheer blue number that we don't get to see much of, but you can tell just from this shot that it looked incredible on her.
Mona Lisa also rocks this purple dress with metallic accents and shoulder pads, because she is a strong-ass woman who projects her immense power through her style.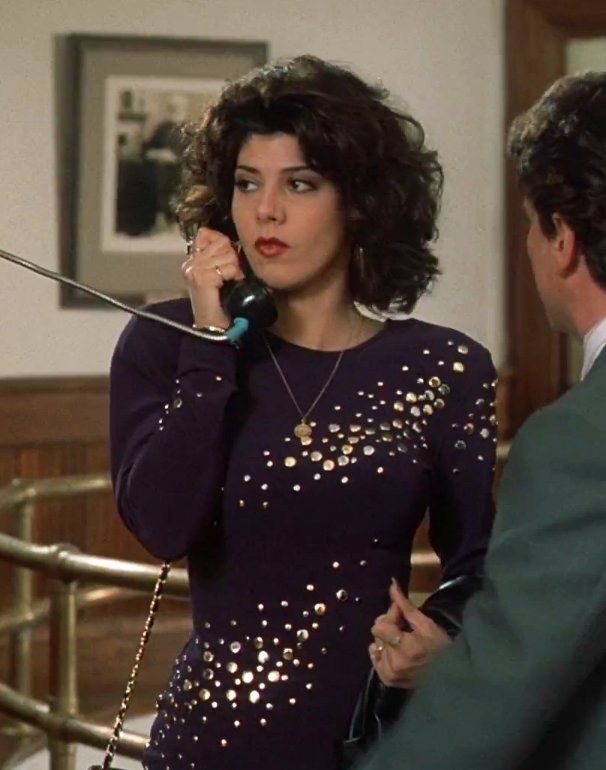 And don't even get me started on how she wears the HELL out of this floral catsuit. 😻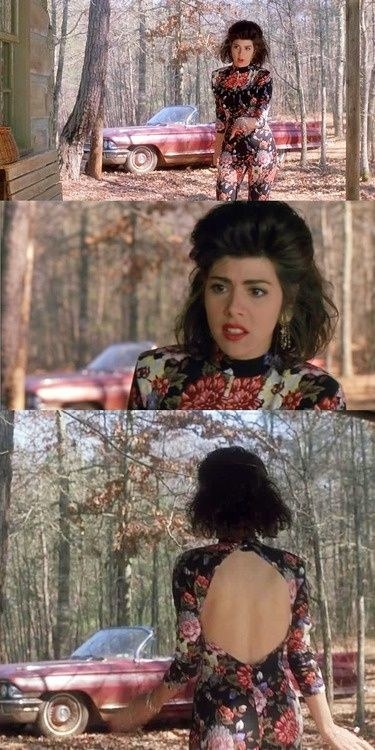 SHE 👏 IS 👏 SERVING 👏 YOU 👏 LOOKS 👏 AND 👏 GETTING 👏 WHAT 👏 SHE 👏 WANTS.
We should all dream of exhibiting even a FRACTION of her style, ingenuity, and confidence as we go out in the world.
In conclusion, Marisa Tomei is AMAZING in My Cousin Vinny, but even if she hadn't been, she'd still deserve her Oscar for her wardrobe alone. 🙌