1.
"I definitely fit here, so I'm sitting here."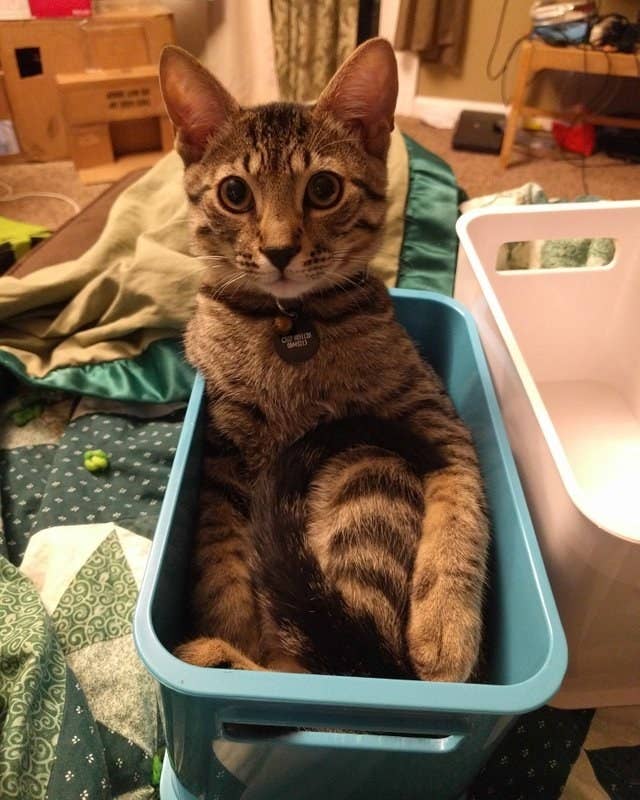 2.
"I am certainly a five-pound loaf, so I assumed this box was for me."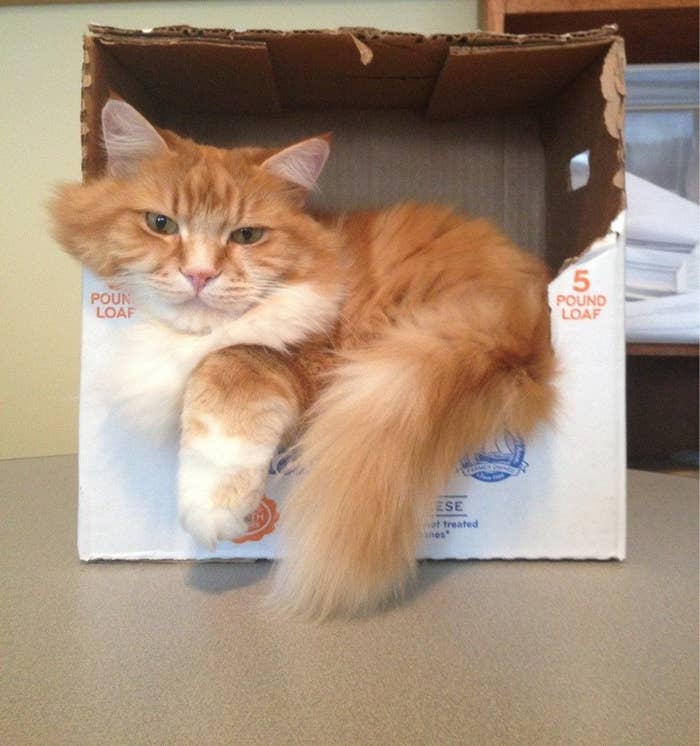 3.
"I fit in this pot, so I guess I'm for dinner."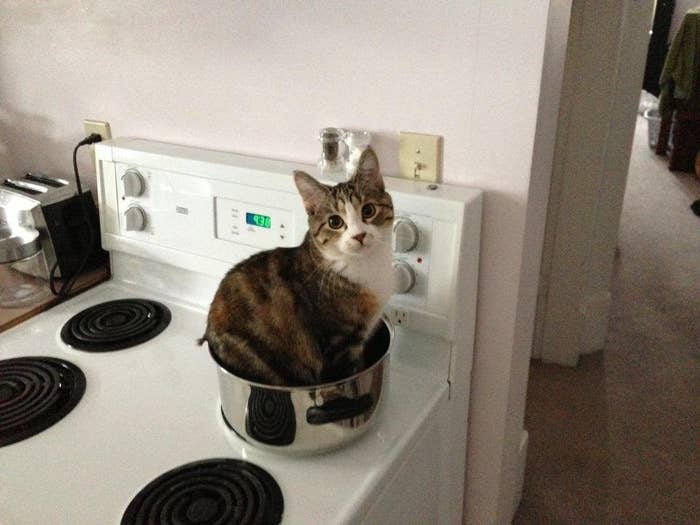 4.
"This sandal is the perfect size!"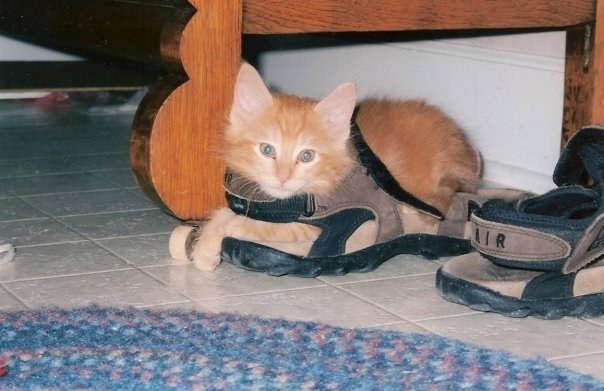 5.
"I am not too big, I fit purrrrfectly."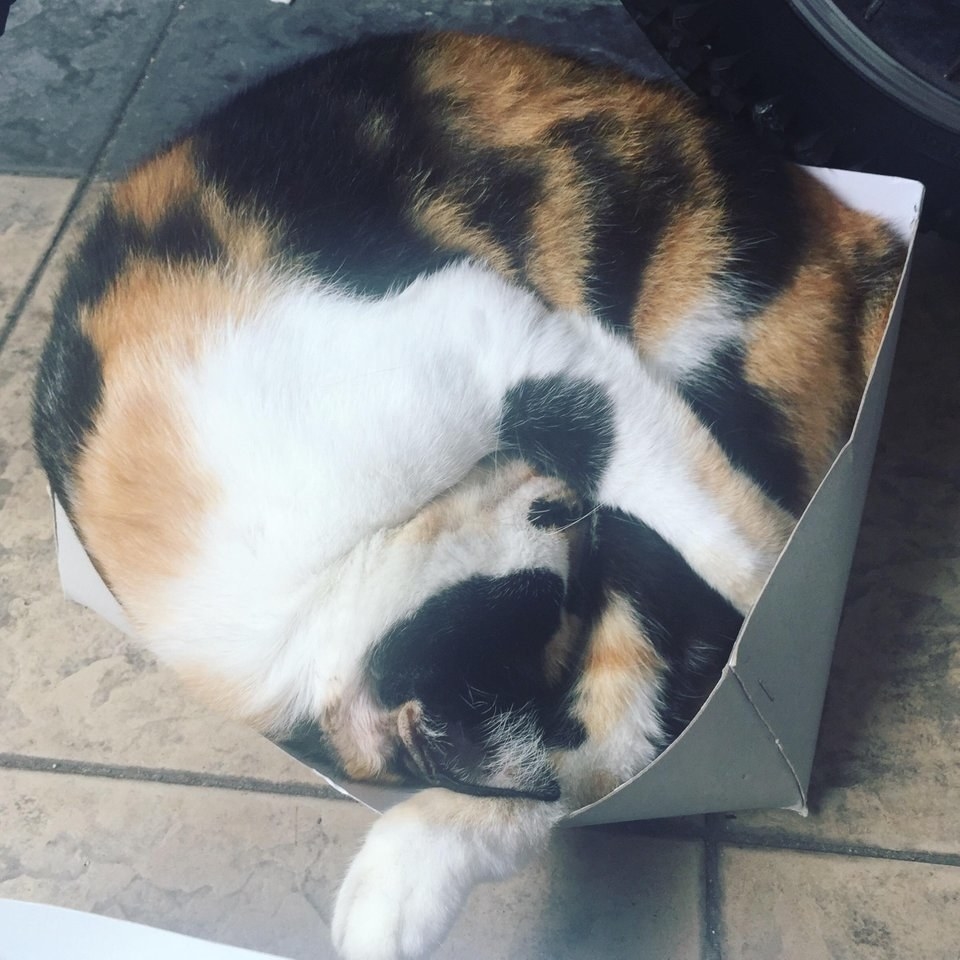 6.
"This basket was clearly made for a cat."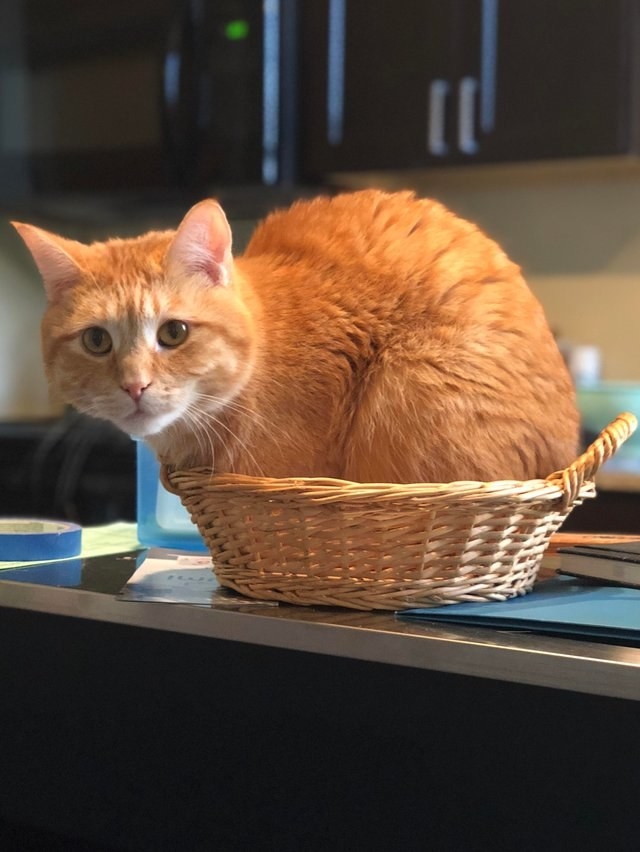 7.
"Why would this slipper be here if not for me to nap in it?"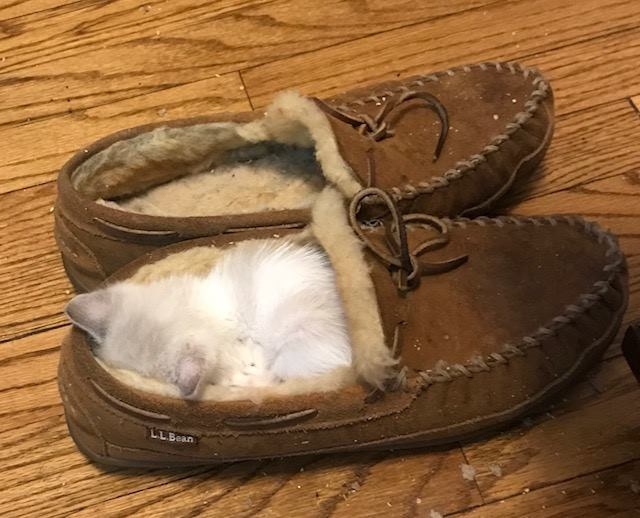 8.
"This box was meant for me, was it not?"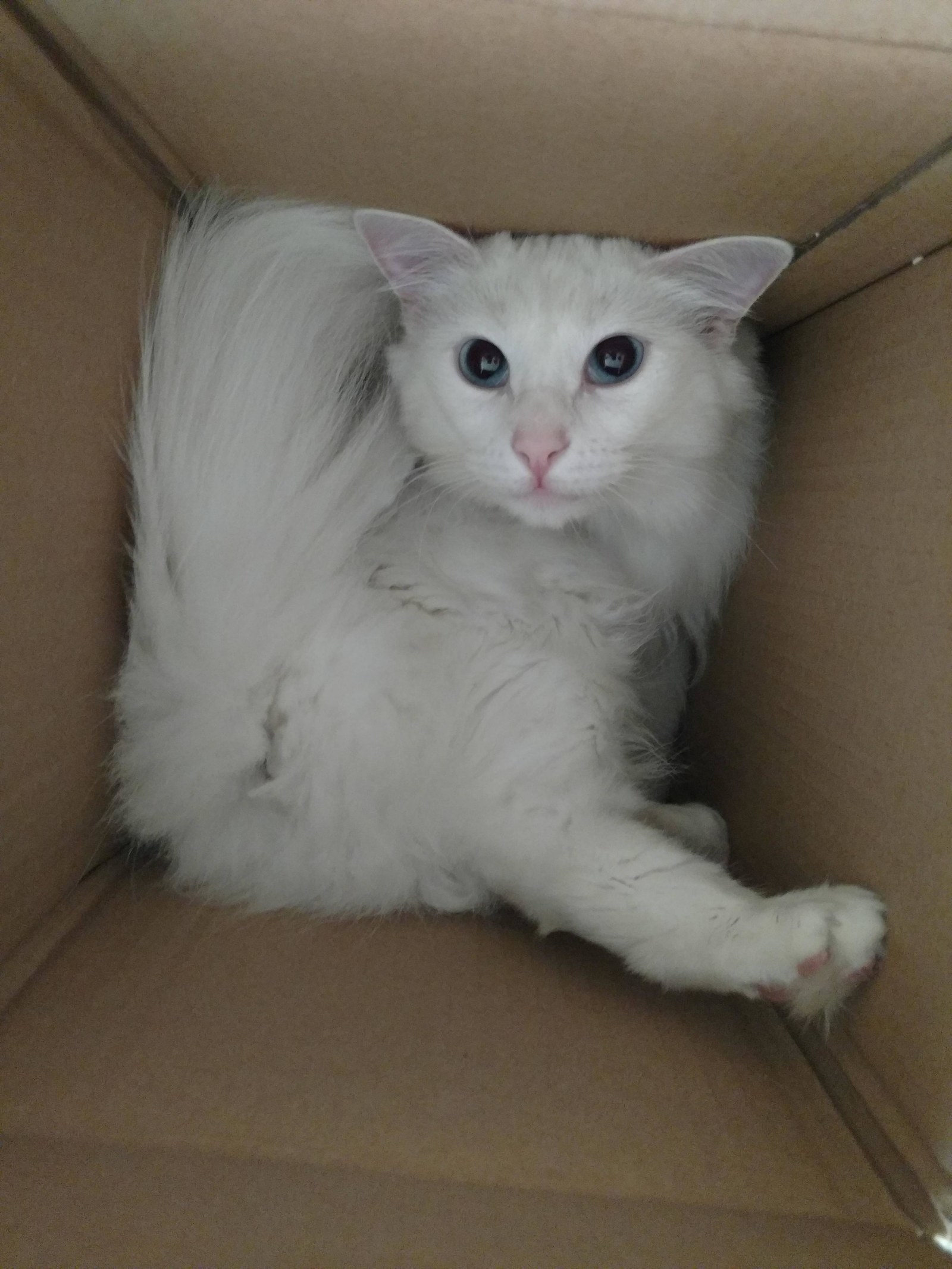 9.
"This is the drawer you keep cats in."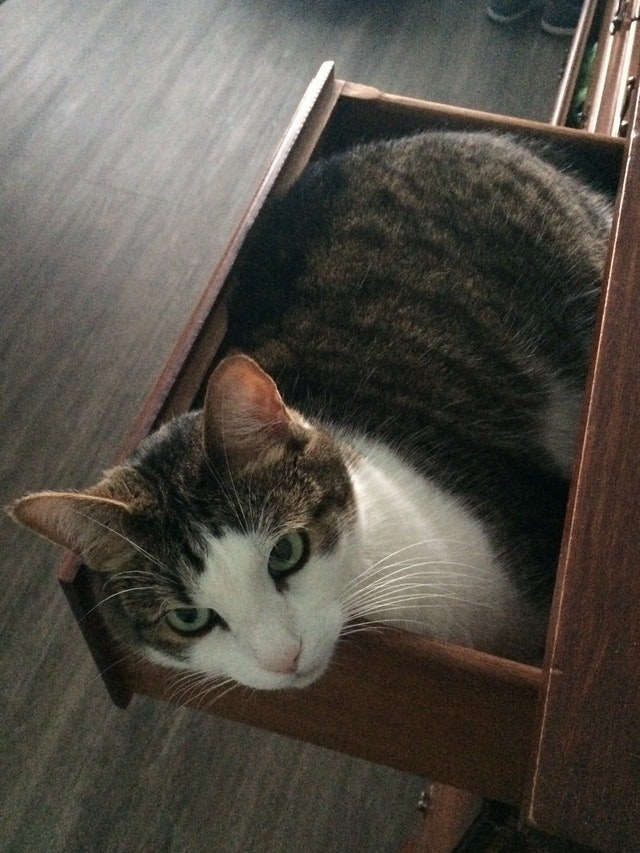 10.
"Ah yes, the cat nap bucket."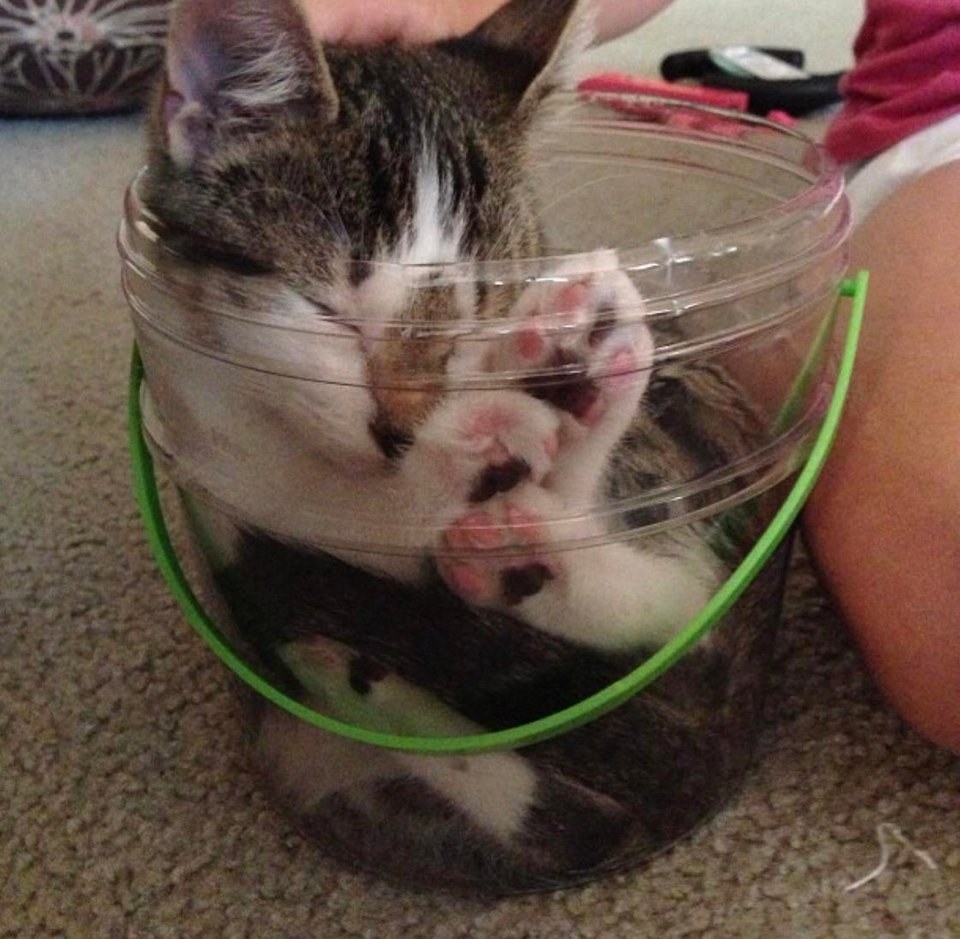 11.
"Please let me simmer for 2 to 4 hours."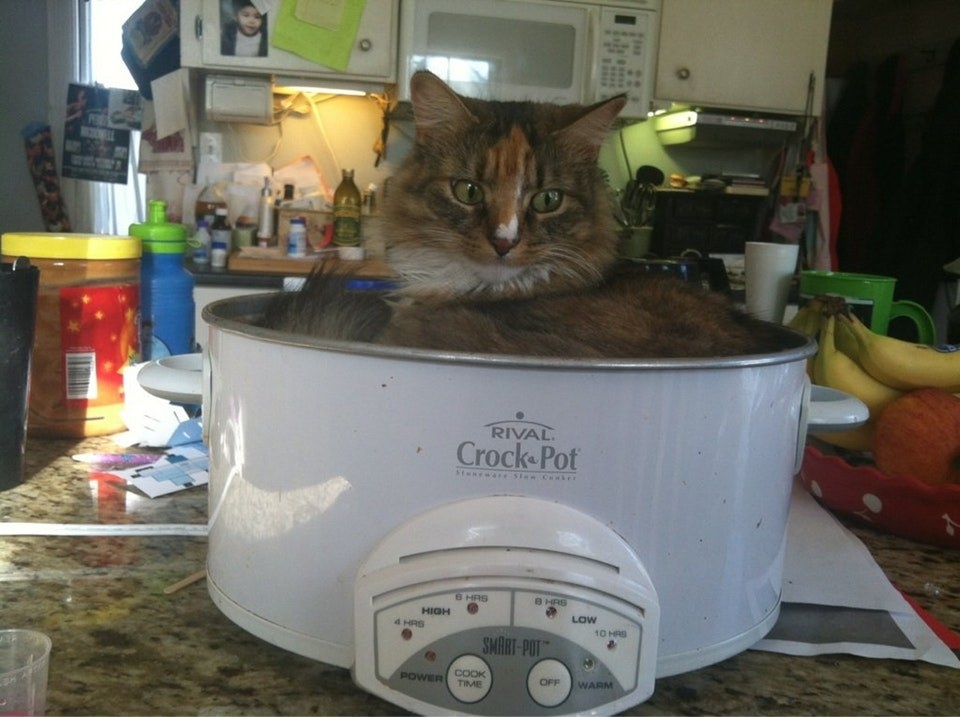 12.
"If I can't buy Park Place, I'll take up residence right here."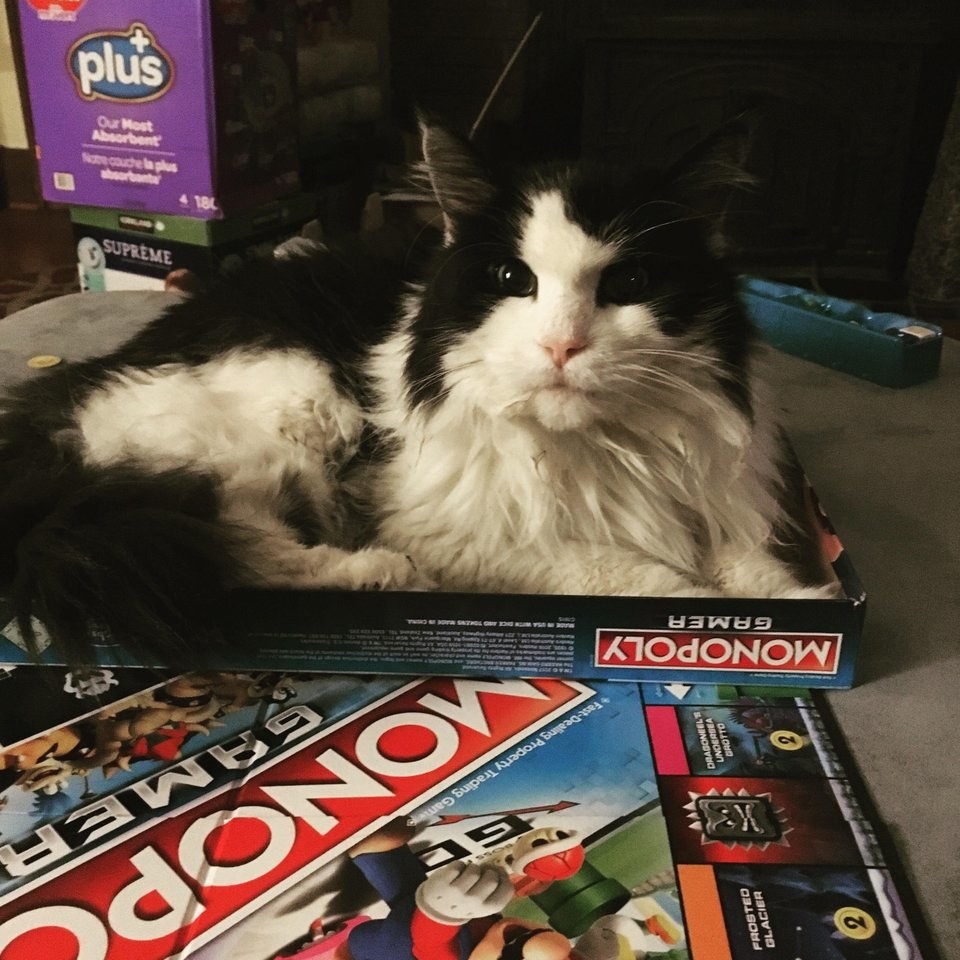 13.
"If the sink wasn't meant for me, then why do I fit in here?"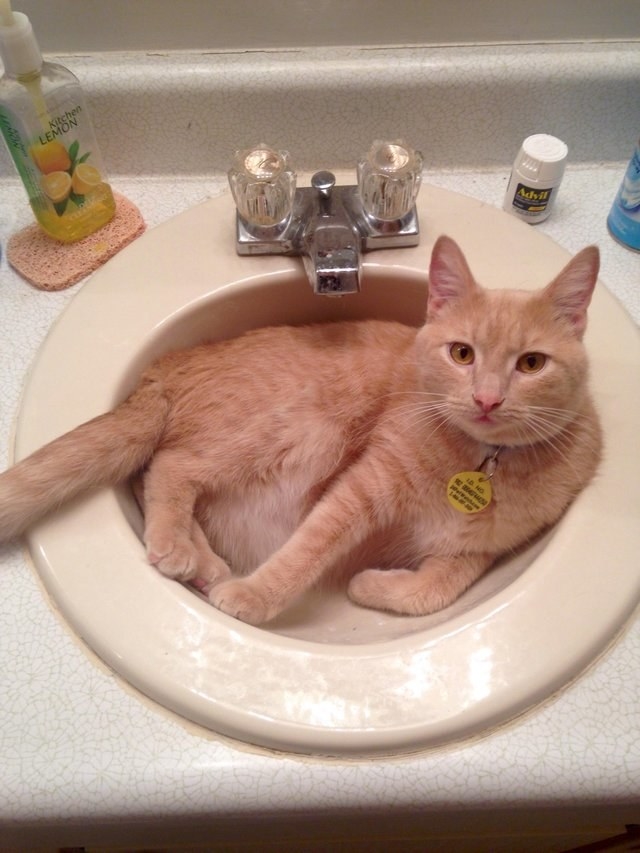 14.
"Did this bowl get smaller since the last time I sat in here?"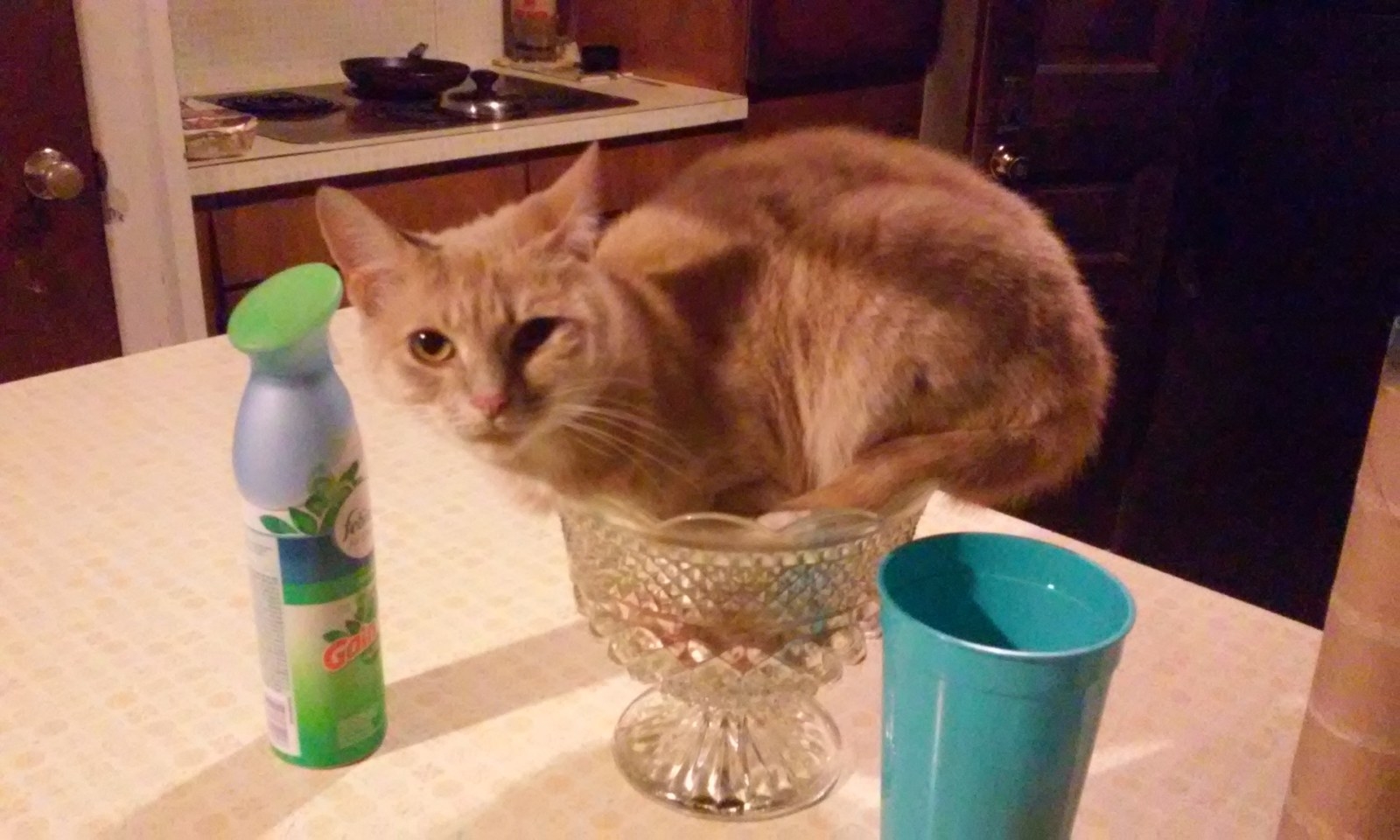 15.
"I couldn't find a box, so this hat will have to do."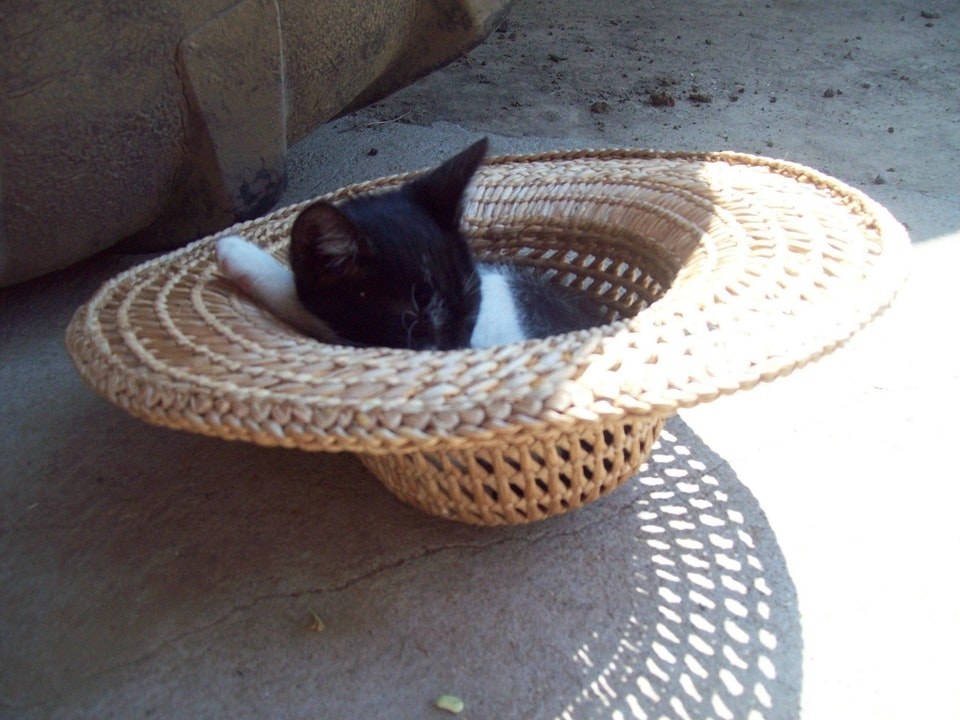 16.
"Don't mind me, I'm just going to take a nap right here."
17.
"Even if I don't fits, I sits anyway."